Inside Queen Camilla's Brazen Plot to Destroy Princess Diana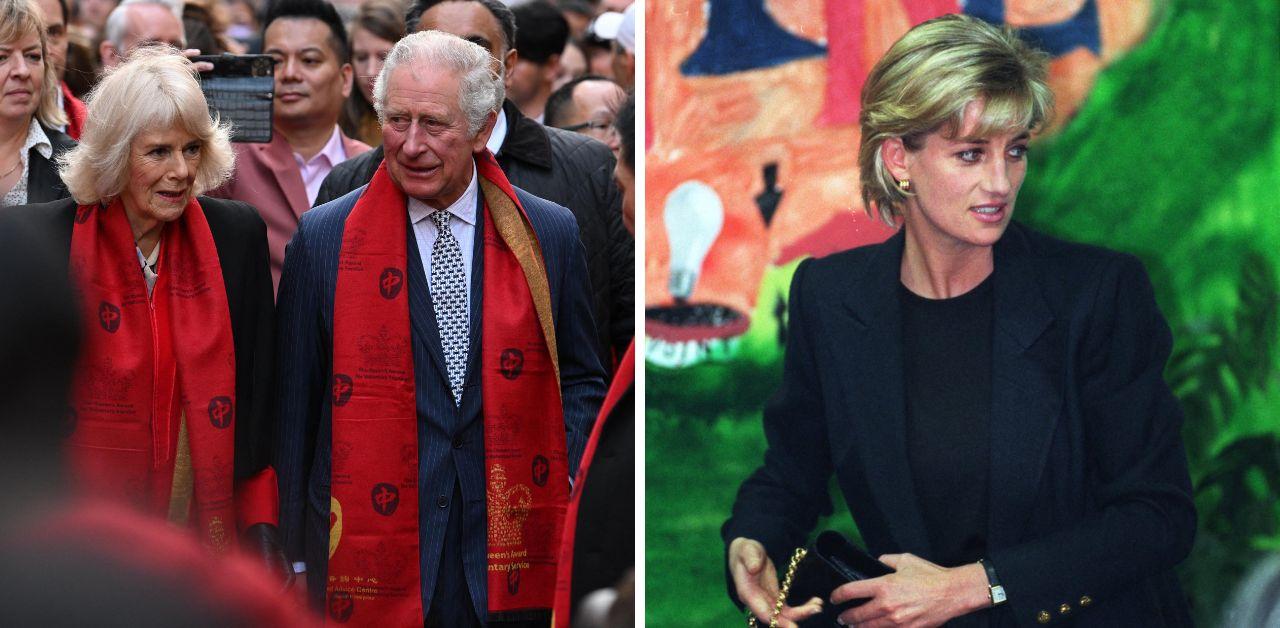 The decades-long story of Queen Camilla and her relentless pursuit of the man who would be King; Camilla and King Charles' romance is a twisted tale of intense passion, jealousy, tragedy and betrayal.
Since the day they met 42 years ago, Camilla has wielded her extraordinary power to control the destiny of Britain's royal family.
A special report ripped the lid off the dark secrets of the former Duchess of Cornwall and revealed the truth behind her hold over Charles, her brazen plot to destroy Princess Diana, her scheme to ensure that William's bride, Kate Middleton, will never become Queen plus how Camilla — a woman devoid of earthly beauty and many say, personal warmth or compassion — still managed to pull the palace strings.
Article continues below advertisement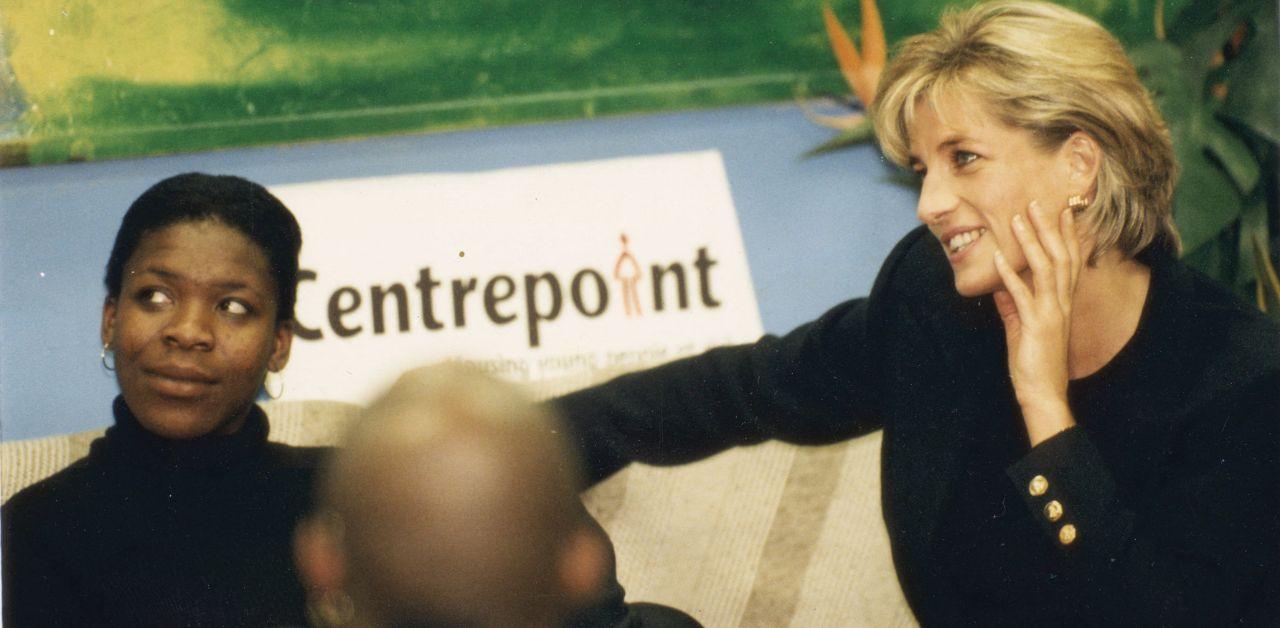 Tragic beauty took on "The Rottweiler" in a confrontation that was a long time coming. There was no love lost between Charles' then-wife and his mistress. Diana often railed against Camilla, calling her "the Rottweiler" because of her homely looks and intimidating personality.
Camilla dismissed her younger rival as "That Ridiculous Creature."
Article continues below advertisement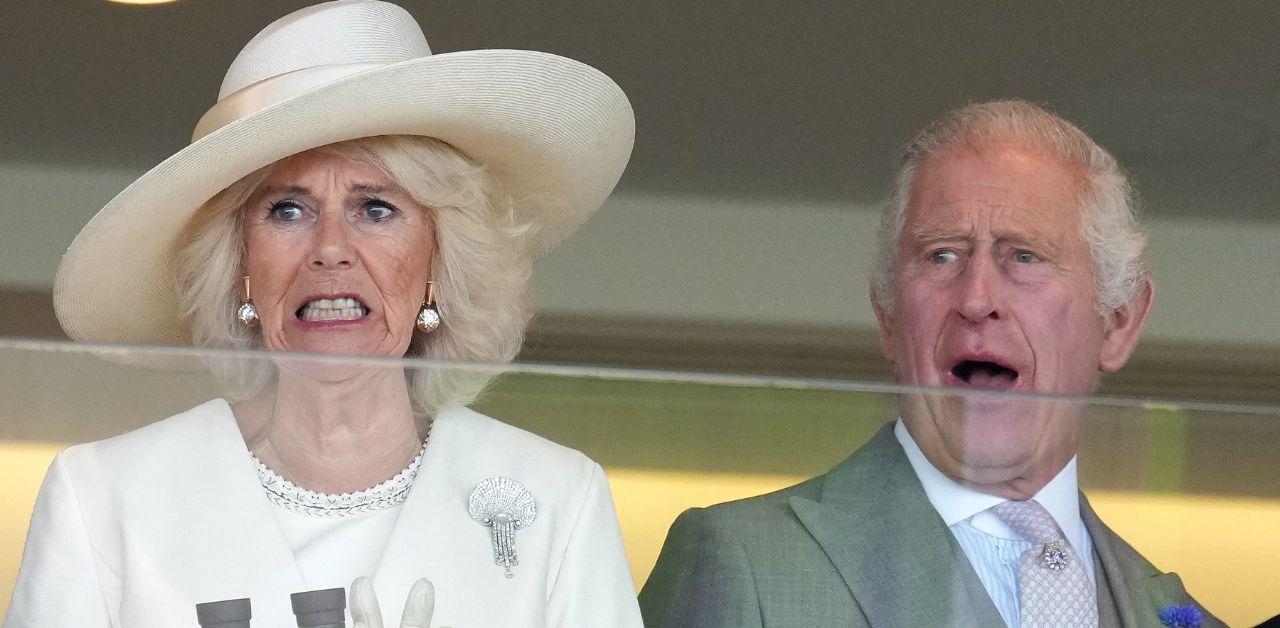 Although the specter of Camilla hung over Diana's marriage like a black cloud, the two women hadn't spoken since before the wedding.
While Charles was caught in the middle during most of his 15-year marriage, Camilla and Diana's friends and supporters separated into two distinct camps and moved for the most part to different worlds. But for just one night, in 1989, those two worlds collided for the most part in different worlds.
The confrontation was described by Diana in secret recordings made in 1991. It occurred during a fourth birthday party for Camilla's sister, Annabel, when the princess interrupted a conversation between Camilla, Charles and another gentleman as they were about to head upstairs to join the other revelers.
"I said to the two men," 'OK, boys, I'm just going to have a quick word with Camilla and I'll be up in a minute," And they shot up in a minute.' And they shot upstairs like chickens with no heads, and I could feel upstairs all hell breaking: 'What is she going to do?'"
Article continues below advertisement
Diana said Camilla's response was "very interesting."
"I said to Camilla, 'Would you like to sit down?' So we sat down and I was terrified of her. And I said, 'I know what's going on between you and Charles and I just want you to know that.' And I said, 'I know what's going on between you and Charles and I just want you to know that.'"
"She said to me, 'You've got everything you ever wanted. You've got all the men in the falling in love with you and you've got two beautiful children, what more do you want?'"
"So I said, 'I want my husband' and I said to Camilla, 'I'm sorry I'm in the way and it must be hell for both of you. But I do know what's going on, Don't treat me like an idiot.'"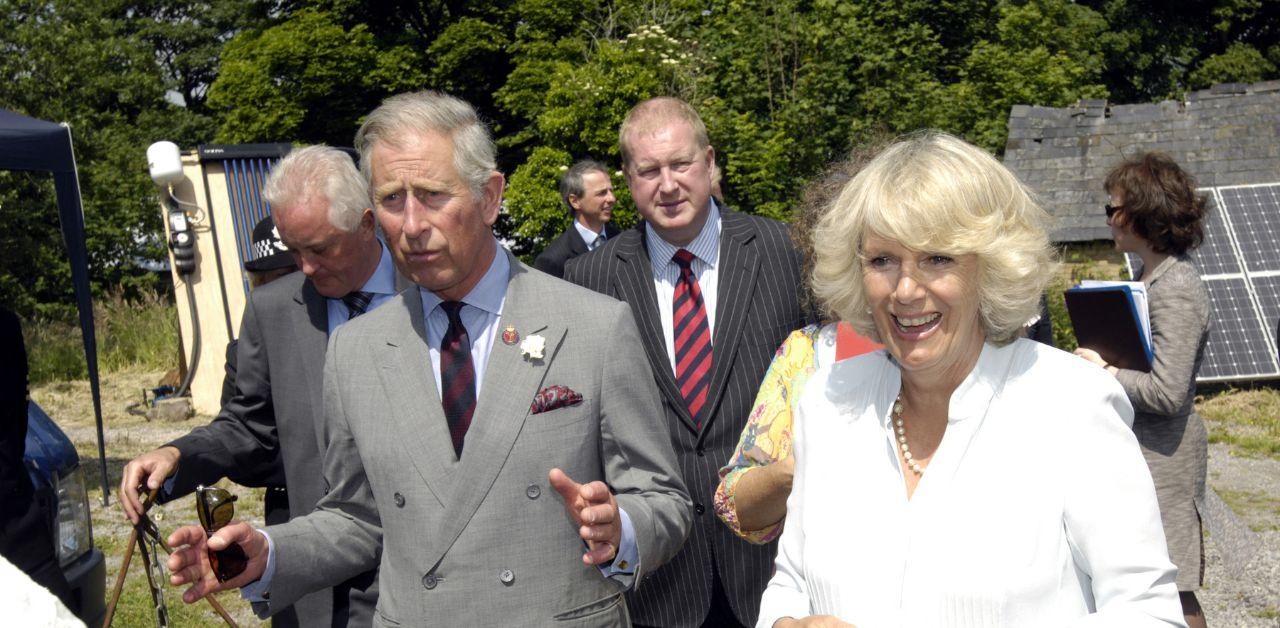 Article continues below advertisement
Two years later, Diana got her ultimate revenge with the publication of Her True Stroy, the book based on her taped confessions by British journalist Andrew Morton that would spell the beginning of the end of her marriage.
On the surface, at least, the early days of the marriage appeared happy, especially after the 1983 birth of an heir, William. But behind the scenes, things had gone from bad to worse.
As time went on Diana became increasingly upset by her husband's obsession with Camilla.
Diana was convinced he was carrying on with Camilla from the beginning of their marriage. And she famously told interviewer Martin Bashir in a 1995 BBC interview that there were "three of us in this marriage."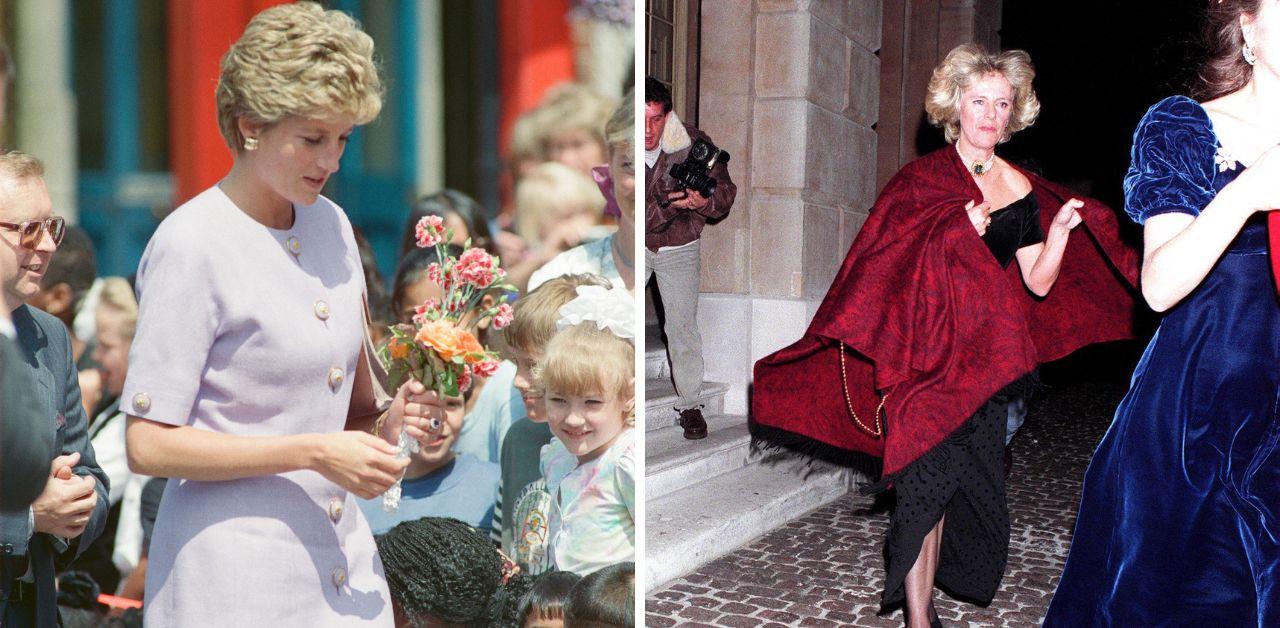 Article continues below advertisement
According to biographer Christopher Wilson, the moment Diana really knew Charles was sleeping with Camilla came when she overheard one of his frequent telephone calls to his mistress when he was in the tub and his words echoed out of the bathroom.
Charles and Camila left a club at 4 a.m. and ended up at her ground-floor apartment nearby where "they discovered a passion that was to last many longs; years of joy and sometimes of adversity, but years where never once would the love die."
Despite his reputation as one of the world's biggest catches, Charles was sexually inexperienced when he met Camilla. Other than Santa Cruz, his only other lover was future filmmaker Lucinda Buxton.
"Now, however, he had met a woman unafraid to make the first move and possessed of a rambunctious earthiness that took him by strong," wrote Wilson.
"For the Prince, real life began with Camilla," said one friend.
Some in Charles' inner circle were openly incredulous at the intensity of the attraction.
"What was astonishing was that he took any notice of her at all," said another friend. "There were plenty of glamorous women around, but she had holes in her jeans and looked a mess. Not exactly an oil painting."
What Camilla had was that magnetic charm, wrote Wilson, and a gift for sympathy as well as s**.
And Camilla was way ahead of Charles in that department.
"You would go round there on a Saturday morning and Andrew would be cooking breakfast and making coffee. Around 11 Camilla would stagger downstairs, bleary-eyed and a little disheveled," a friend of the couple told another Camilla biographer, Rebecca Tyrrel.
"She would walk around wearing one of his big shirts. She would sit on ANdrew's knee and tease his hair. They clearly had a very lusty, healthy life together."
Article continues below advertisement
Even before Camilla entered Charles' life, he and Camilla were not only aware of one another, they were mates.
They played polo at Smith's Lawn and mixed in many of the same circles.
But Andrew Parker Bowles was quite a womanizer, and when he came back to London he virtually challenged Camilla to keep up with his shenanigans. Some have even suggested her fling with Charles was initially just payback for his affair with Anne, which continued upon his return from Germany.
But even though Camilla was attracted to Charles, it was Parker-Bowles who maintained the upper hand.
He was the one who was keeping Camilla guessing by playing the field. One British newspaper report described him as a "sexual athlete." And while Camilla clearly had a special bond with Charles, the King gave her no real reason to believe they could have a future together. Parker-Boweles, for all his caddish antics, was the more realistic choice.
Article continues below advertisement
Camilla first met Charles in 1972 at Smith's Lawn in Windsor, the home of the Guards' Polo Club. As the story goes, she opened the conversation with a jolly: "My great-grandmother and your great-great-grandfather were lovers. So how about it?"
The story may be a myth, but it was certainly true that Camilla's great-grandmother Alice Keppel was King Edward VII's mistress for 12 years until his death in 1910. And it was also true that there was an immediate and powerful attraction between Camilla and Charles.
Article continues below advertisement
Lucia Santa Cruz, the Chilean ambassador's daughter who was Charles' first lover when they were both at Cambridge University introduced the couple, telling Charles she'd found "just the girl" for him.
Camilla was "affectionate, she was unassuming and — with all the intensity of first love — he lost his heart to her almost at once," wrote biographer Johnathan Dimbleby.
But Charles wasn't the only man in Camilla's life. She had been involved with Parker-Bowles, a popular carousing military officer, off and on for the previous six years.
But when Parker-Bowles was suddenly posted to Germany, Camilla was left at loose ends.
And Parker-Bowles' frequent cheating including, ironically, a dalliance with Princess Anne, meant Camilla didn't have any qualms about dating other men while he was away. Anne's brother seemed just the ticket.
"The relationship developed almost straight away. There was an electric magnetism between them," one friend told Christoper Wilson, author of The Windsor Knot.
"Even if they were standing some way away, you could tell from the intensity of their conversation and the way they looked at each other what they would be. 'It was like watching two stream trains heading toward each other at a full pelt." the friend added.
The couple's first formal public outing was a double date with Anne.