Kate Middleton and Prince William Pack on the PDA at Polo Match: Photos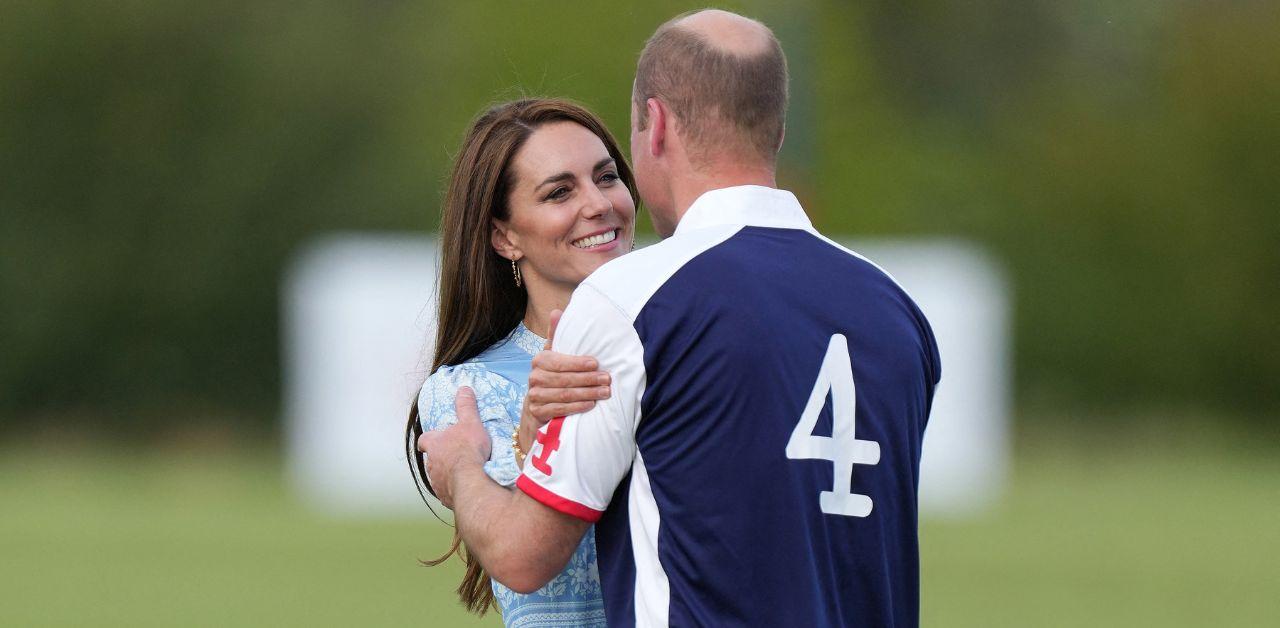 Kate Middleton got a little flirty with her husband, Prince William, during a recent polo match. The Princess of Wales participated in Royal Charity Polo Day at Guards Polo Club. William rode in the charity game for the U.S. Polo Association, and although the sporting event ended in a tie, Kate couldn't help but embrace William.
During the prize presentation, the Princess of Wales was spotted rubbing her husband's arm while he kissed her cheek. The interaction was heartwarming, but surprising considering the couple typically avoids showing public displays of affection at royal events.
Article continues below advertisement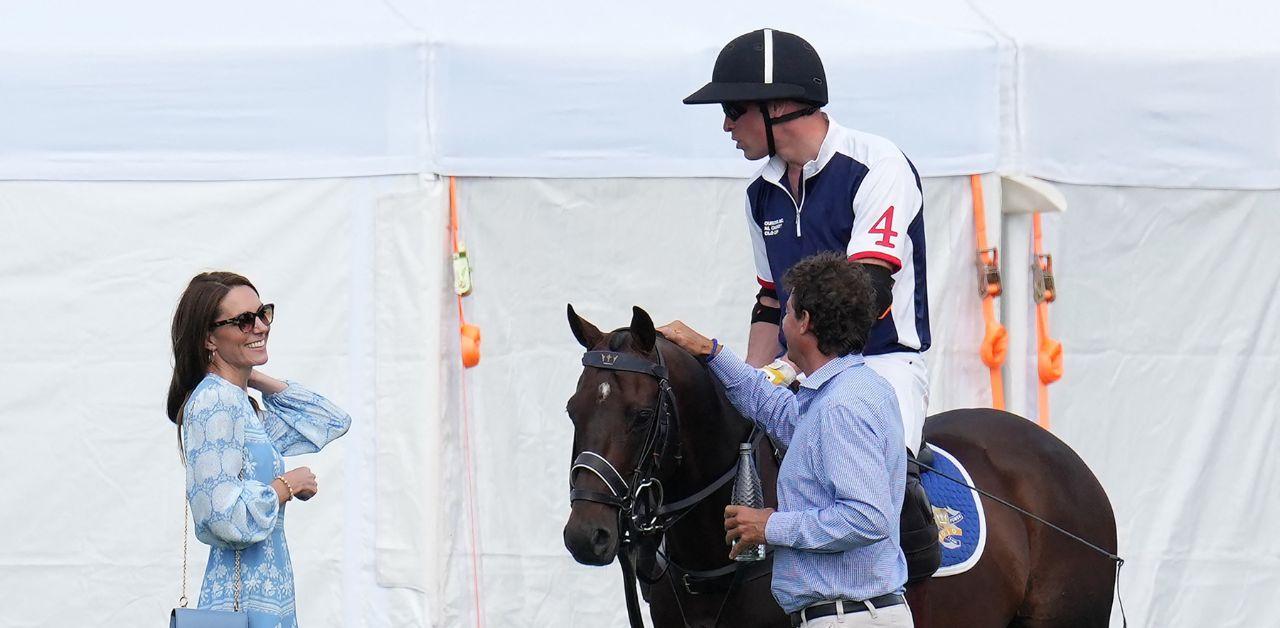 Throughout William's time on the field, Kate was seen being a supportive partner. The Princess of Wales was spotted giving the future king a thumbs up and cheering him on.
Kate has been a grounding figure in William's life, according to royal expert Jennie Bond. The Royal Observer previously reported Bond thinks the former duchess was "everything that was lacking in his family life."
The future king and queen's marriage has "given [him] everything he didn't have with Charles and Diana."
"There is no doubt that Kate has given William everything that was lacking in his own family life: a loving, deep partnership, founded on friendship, passion, and mutual respect, plus a broader, settled, and happy relationship with his in-laws," she added.
Article continues below advertisement
Kate and William attempt to maintain more conservative mannerisms during outings, but she's been a part of William's life for over 20 years, as the duo met as students at the prestigious St Andrews. Kate's more regal approach to life seemed to bother Prince Harry's bride, Meghan Markle.
During the Sussexes' docuseries Meghan & Harry, the Duchess of Sussex described her first time meeting with Kate.
"I guess I started to understand very quickly that the formality on the outside carried through on the inside," Meghan shared. "That there is a forward-facing way of being. And then you close the door, 'Oh, great. OK, we can relax now.' But that formality carries over on both sides and that was surprising to me."