Inside Kate Middleton's Affordable and Easy Fitness Routine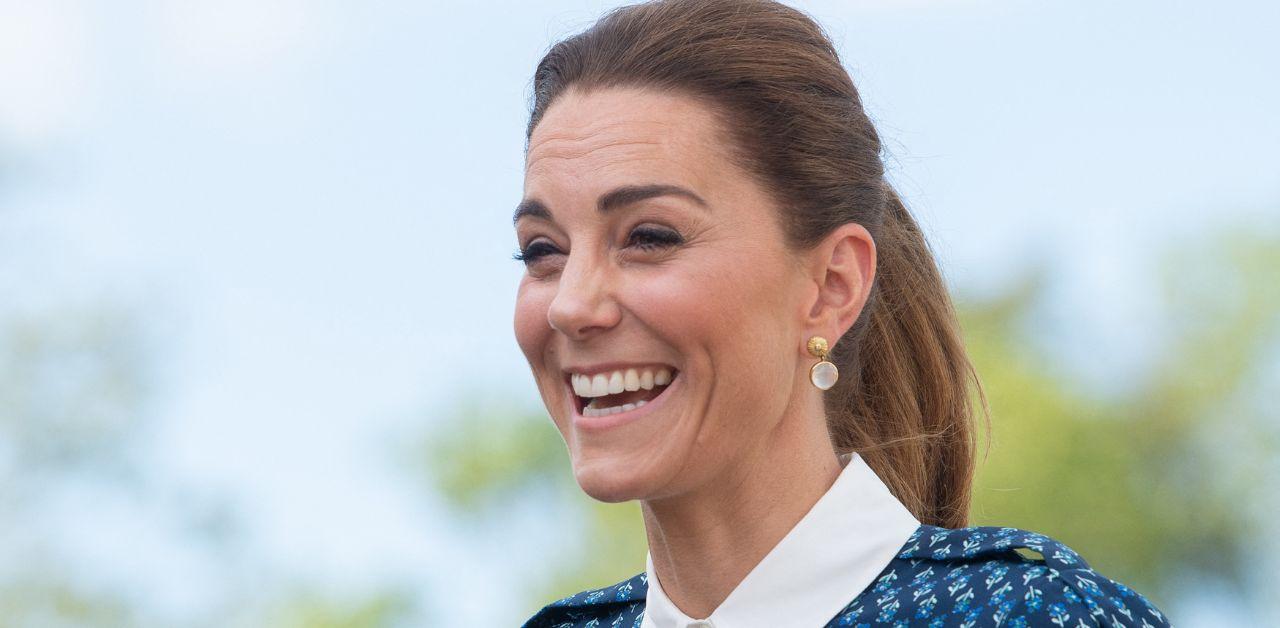 From caring for three kids to juggling her royal duties, it's a wonder Kate has the time — and stamina— to stay in such great shape. While genetics certainly contribute to Kate Middleton's fantastic physique, the svelte beauty deserves high marks for her dedication to staying fit and healthy. Here is how she does it.
For the princess, fitness is a way of life. While Kate may have it easier than most women, with a well-equipped gym in the basement of her Kensington Palace home, she prefers to keep things simple.
Article continues below advertisement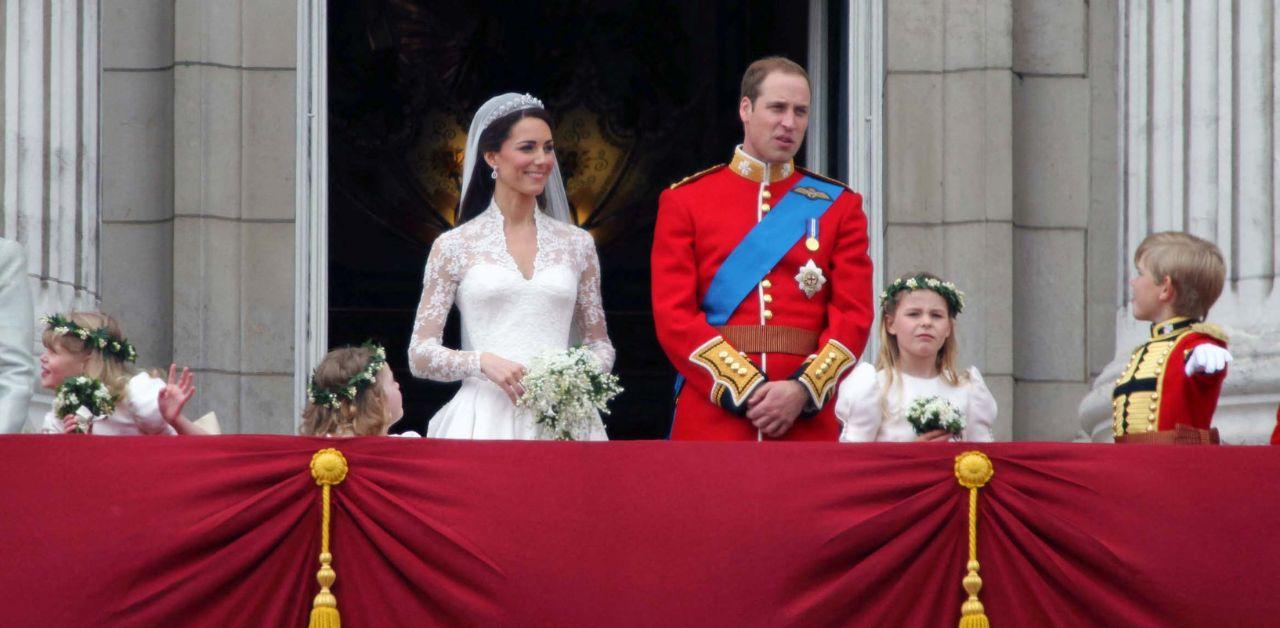 There's no pricey personal trainer behind her well-toned body. In fact, her favorite fitness equipment can be purchased at a sporting goods store for less than $50.
"Kate does an hour workout every morning using a gym ball and dumbbells, which includes some core exercises like squats, sit-ups and arm curls," said a palace insider.
She also incorporates HIIT — or High-Intensity Interval Training — into her short bursts of maximum cardio effort with cool-down periods of less intense effort.
But Kate's biggest fitness secret is her active lifestyle. A natural athlete, she's an avid runner who often clocks a few miles in the early morning with the royal pup, Lup. Kate also loves rowing, which accounts for her well-toned upper body, and cycling, a great form of cardio. To stay limber, Kate takes part in yoga sessions a few times a week.
Article continues below advertisement
"Yoga is one of her favorites," revealed a royal source, "because it's low impact and elongates her muscles so she doesn't bulk up."
William also does his part to help his wife stay lean. The two often take active vacations, where they can be found swinging or skiing, depending on the locale and season, and they play tennis together regularly. And let's not forget, chasing after Prince George, Princess Charlotte and Prince Louis is a surefire way to burn extra calories!
Hollywood starlets could learn a lesson from Kate when it comes to keeping trim. While she's been rumored to have tried a few trendy diets over the years, her overall attitude toward eating can be described in one word — sensible.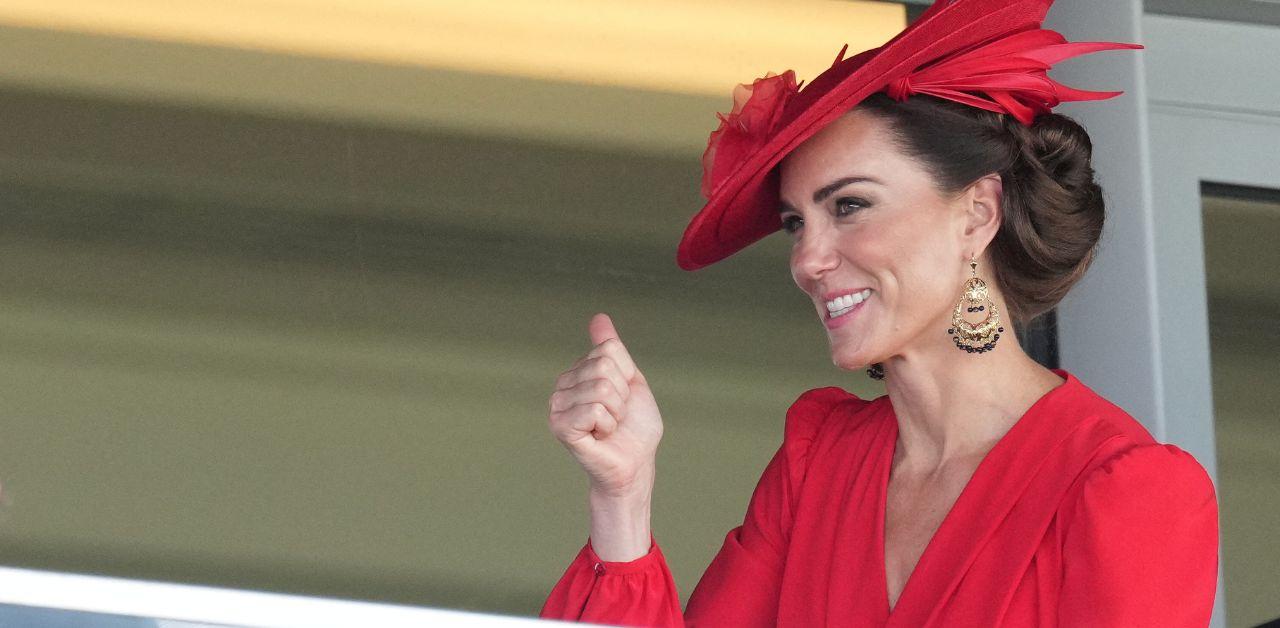 Article continues below advertisement
Not one for starving herself skinny, Kate's typical diet consists mainly of lean meats, fish and vegetables. Some favorites include salmon, salad, beans, oatmeal, dried fruit and almonds.
Kate is extremely disciplined when it comes to food, but she also knows there's nothing wrong with indulging herself every now and again, say sources. To satisfy her sweet tooth, she particularly likes Haribo Tangfastics and Starmix — popular candies in the U.K. The Princess of Wales keeps her pantry stocked with other less-than-optimal food including French bread, salami, ham, cream, eggs — and potato chips!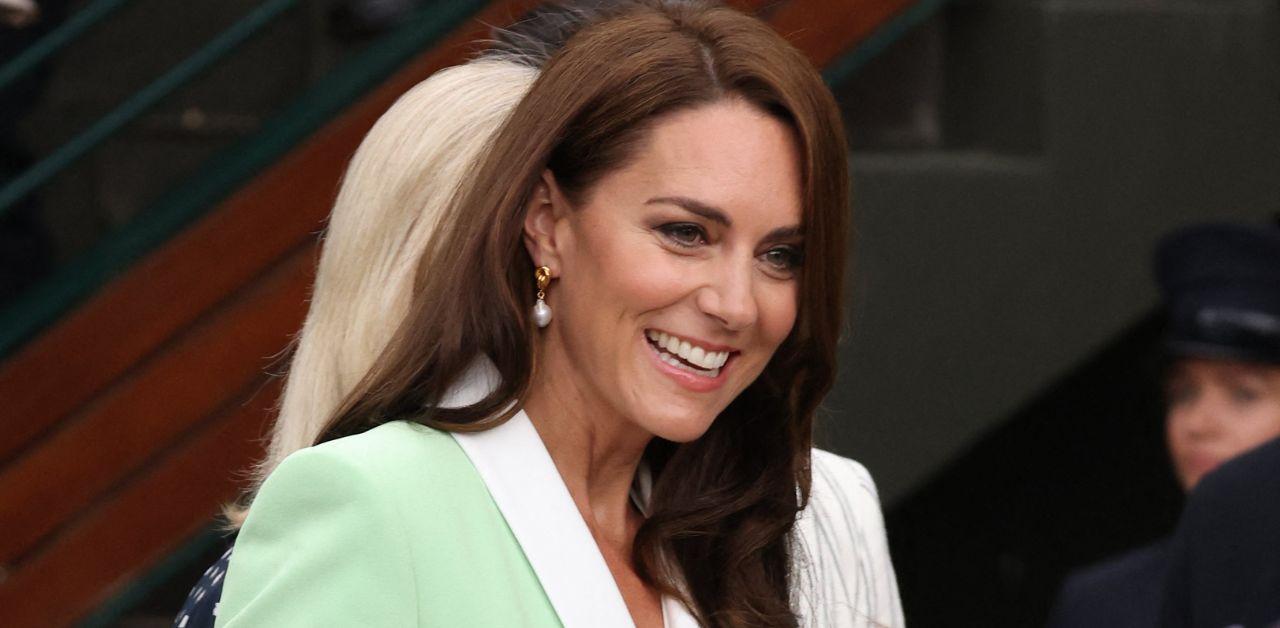 Article continues below advertisement
It's also been reported Kate and William like to do their own cooking when at Kensington. Eating meals at home is a great way to keep track of calories and nutrition — even if healthy food isn't always on the menu. William's favorite home-cooked meal is cottage pie — the Brit version of Shepherd's Pie with beef — while Kate is crazy about sticky toffee pudding, a gooey dessert.
Kate has an amazing figure — now she's hoping a tweak in her diet will improve her complexion. The princess' recent decision to adopt the raw food diet is twofold: It will keep her swimsuit ready for the summer, and it's also reportedly beneficial for the skin.
But Kate isn't dropping her regular eating regime completely. She hopes that eating "raw" one day a week will give her the radiant complexion she desires.
Proponents of the diet say important nutrients and vitamins are lost when food is cooked and that the raw diet leads to better health, glowing skin, fuller hair and even stronger nails.
Some favorite dishes include ceviche (raw fish marinated in lemon or lime juice and spices), watermelon salad, gazpacho, goji berries, tabbouleh (a Middle Eastern Slad)and almond milk.
The raw diet is also said to boost fertility — which is a plus if Kate and William are planning to have baby number 4.
Kate's always been cute, but it took hooking a prince to transform her from pretty schoolgirl to ravishing royal. Although she's now known for her fab and fit figure, when Kate met the future king at the University of St Andrews more than a decade ago, she was far curvier — and frumpier — than she is today.
Article continues below advertisement
In 2003 Kate's full face and dowdy style made her almost unrecognizable.
Over the years, as she increasingly found herself in the spotlight thanks to her romance with William, Kate embarked on a total body makeover — and the results have been stunning.
By stepping up her exercise routine and cleaning up her diet, the pounds began melting away. Her curves gave way to muscle, and her chubby cheeks disappeared, revealing the delicate bone structure of a would-be princess.
Article continues below advertisement
By the time she exchanged wedding vows with William in 2011, Kate was the thinnest she'd been in years. To achieve her waif-like wedding look, palace insiders said Kate used an eating plan known as the Dukan Diet.
The high protein diet, which is similar to the Atkins diet, was recommended by Kate's mother, Carole Middleton.
Now 12 years after tying the knot and 6 years after giving birth to Prince Louis, Kate is looking better than ever.
Kate's Dukan Diet is divided into four phases.
The Attack Phase is designed to kick-start weight loss. The former duchess chose from a list of 68 approved high-protein foods — including eggs, lean meats, fish and vegetarian proteins. Weight loss can be immediate and noticeable.
The Cruise Phase required Kate to add 32 vegetables to the previous list and alternate between days of all protein and days of protein plus vegetables. This phase continued until she reached her goal weight.
The Consolidation Phase helped the mom-of-three gradually reintroduce previously forbidden foods. It's formulated to prevent gaining back the weight lost.
The Stabilization Phase continues for life. Kate was required to eat three tablespoons of oat bran daily, walk 20 minutes each day, choose stairs whenever possible and eat only protein one day a week.