Prince Harry and Prince William's Bond 'Officially Severed'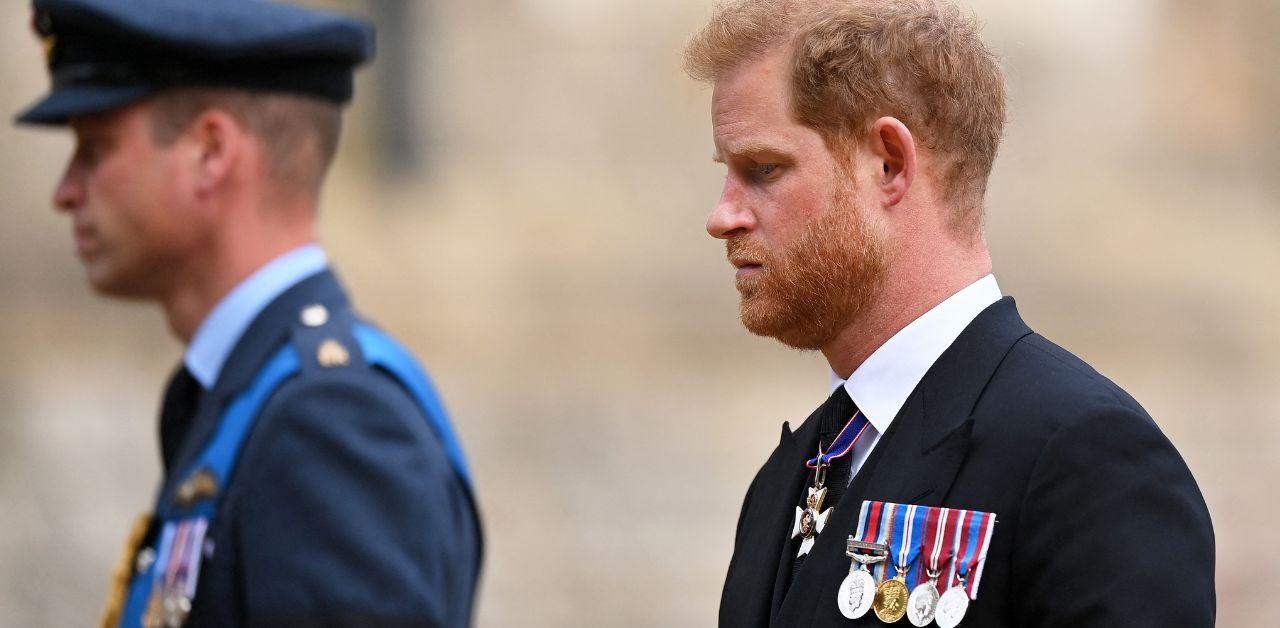 The tension between Prince William and Prince Harry is showing little sign of simmering down.
It was an uneasy, brief truce. Prince William and Prince Harry put aside their differences for the unveiling of a statue of their mother, Princess Diana, at London's Kensington Palace on July 1. But tensions between them were still obvious. Harry dutifully trailed behind his big brother as they made their rounds, greeting their aunts and uncle, as well as the sculptor and the gardeners. They did not give any speeches, just a quick "Ready?" from William before they pulled off the tarp covering the statue, followed by a rare joint statement issued to the press. The whole event was pared down from the huge celebration they had originally planned, says a source, "mostly because of Harry's wariness of the media and all the issues between the brothers. But for Diana's sake, they wanted to put up a united front in public."
Article continues below advertisement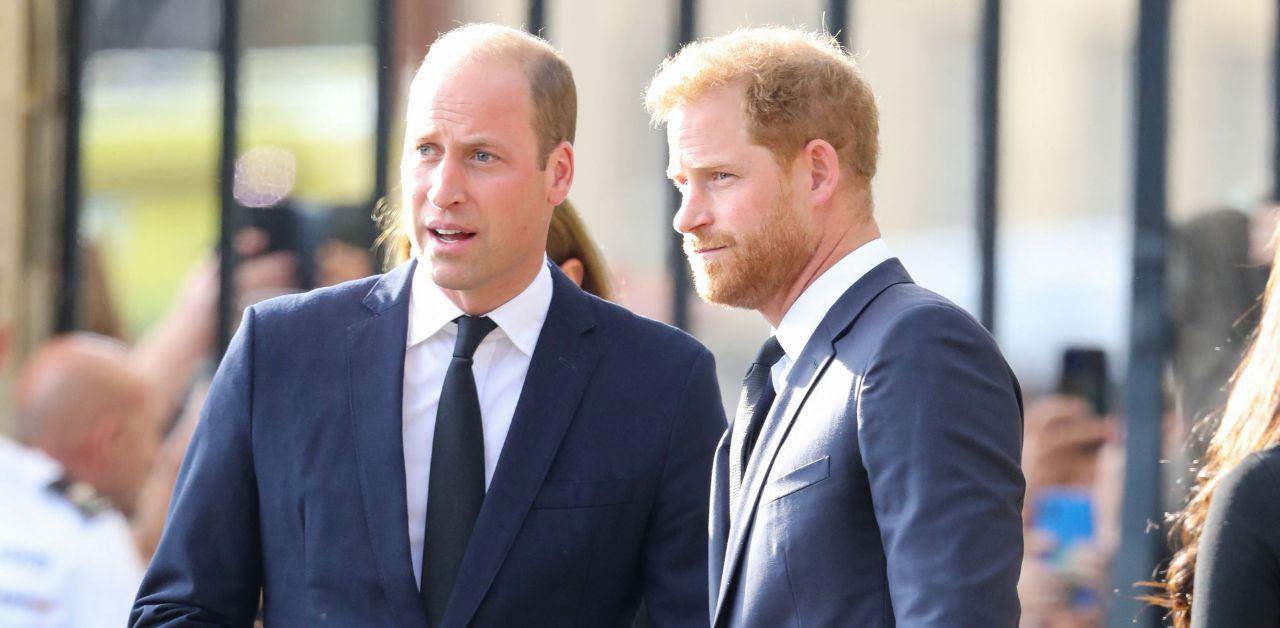 Behind the scenes, it was a different story. Both William, 41, and Harry, 38, have nasty tempers, says Battle of Brothers author Robert Lacey, and are known to shut down when they're angry — even at their father, King Charles.
According to the source, the siblings met privately after the unveiling, but any attempt to make amends quickly disintegrated. "They didn't hold back," claims the source, who says the brothers ended up in another nasty row. It had been several months since Harry and wife Meghan Markle's explosive CBS interview, in which he implied a member of the royal family is racist, "and he has sincerely hoped to put their issues behind them." But too much damage has been done.
Article continues below advertisement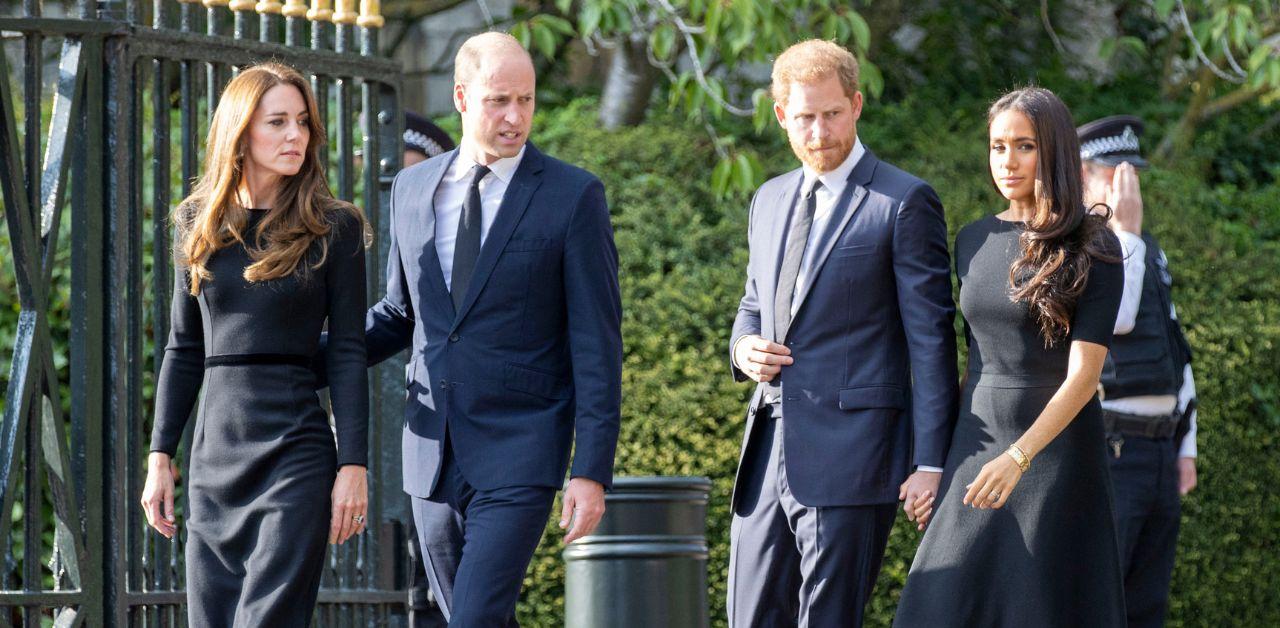 The source says William remains "horrified" by Harry and Meghan's "outrageous" claims against The Firm — as well as Meghan's alleged bullying of his beloved staff, which is the subject of an ongoing palace investigation. (The new epilogue in the unauthorized Sussex biography Finding Freedom, published in August, claims two Buckingham Palace staffers "asked for any allegations, made to HR about their experiences with Meghan to be rescinded.") Still, says the source, "William made it clear he won't budge until he gets a real apology from both Harry and Meghan."
The July confrontation between the princes was just the latest in a long line of fights. When William angrily called Harry after first hearing the palace employee's allegations of mistreatment by Meghan in 2018. Harry hung up on him, Lacey claims.
Article continues below advertisement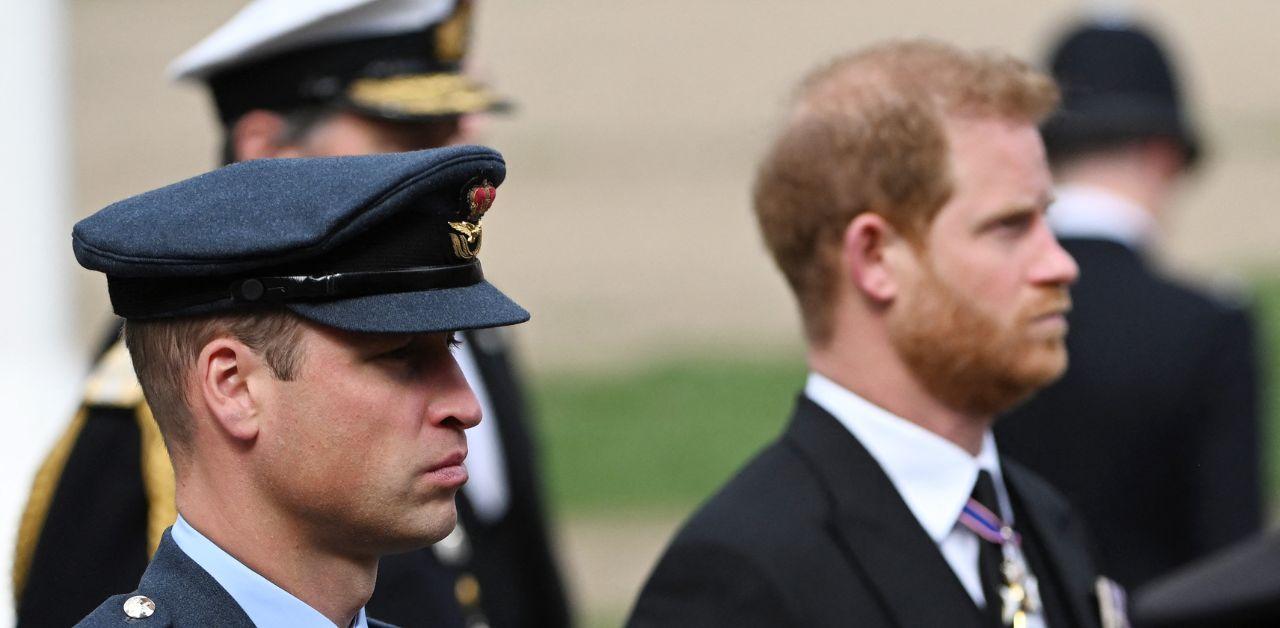 Then, following Harry and Meghan's surprise "Megxit" announcement in January 2020, the Queen arranged a summit with the brothers and Charles at Sandringham. "The queen had suggested that the family should gather for lunch before their big powwow in the library that afternoon, but [William] was so incandescent with rage he refused his grandmother's invitation," Lacey writes. "William told a friend he was so furious with Harry's latest set of tricks that he would not be able to endure the hypocrisy of smiling at his younger brother over lunch."
Harry didn't help matters. "Square-jawed and bubbling with anger," the Duke of Sussex laid out a series of demands as they hammered out the deal for Harry and Meghan to step away as senior royals. "That was the last time William and Harry had any real, meaningful discussion," says the source noting that after the CBS interview, "their bond was officially severed."
Before the Queen's death, she "strongly urged them to make up now. If William and Harry learned anything from the unveiling of Diana's memorial, it's that they really need to keep each other close."