Meghan Markle Always Took Prince Harry and Prince William's Sibling Rivalry 'Seriously'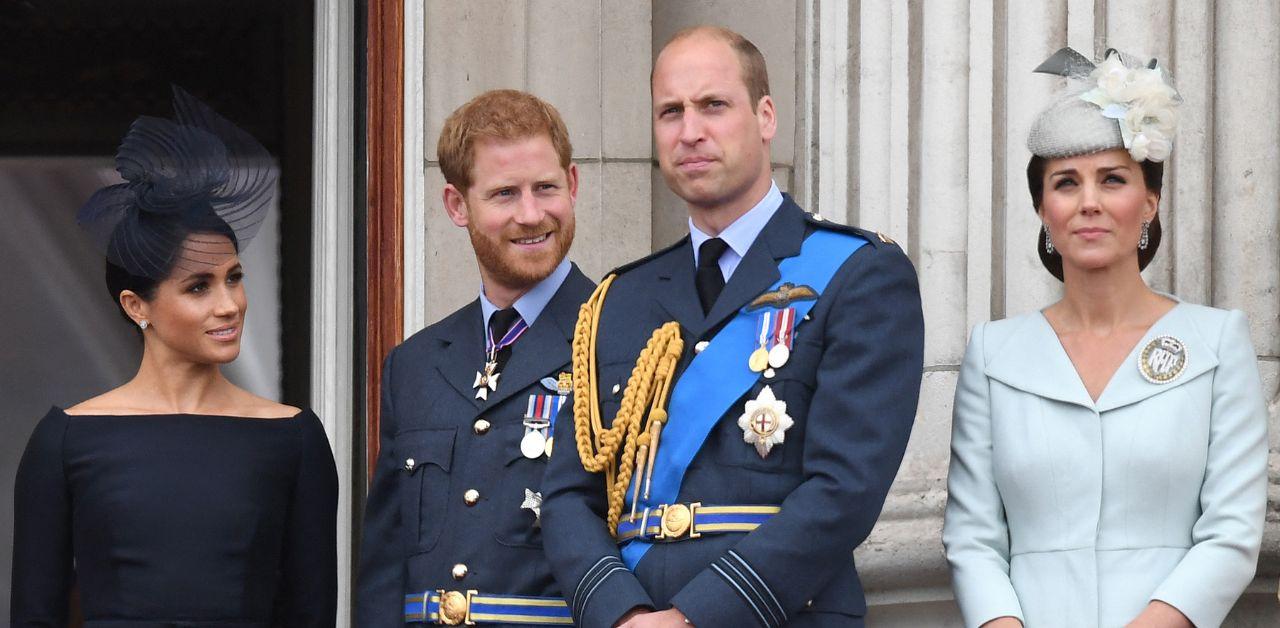 Article continues below advertisement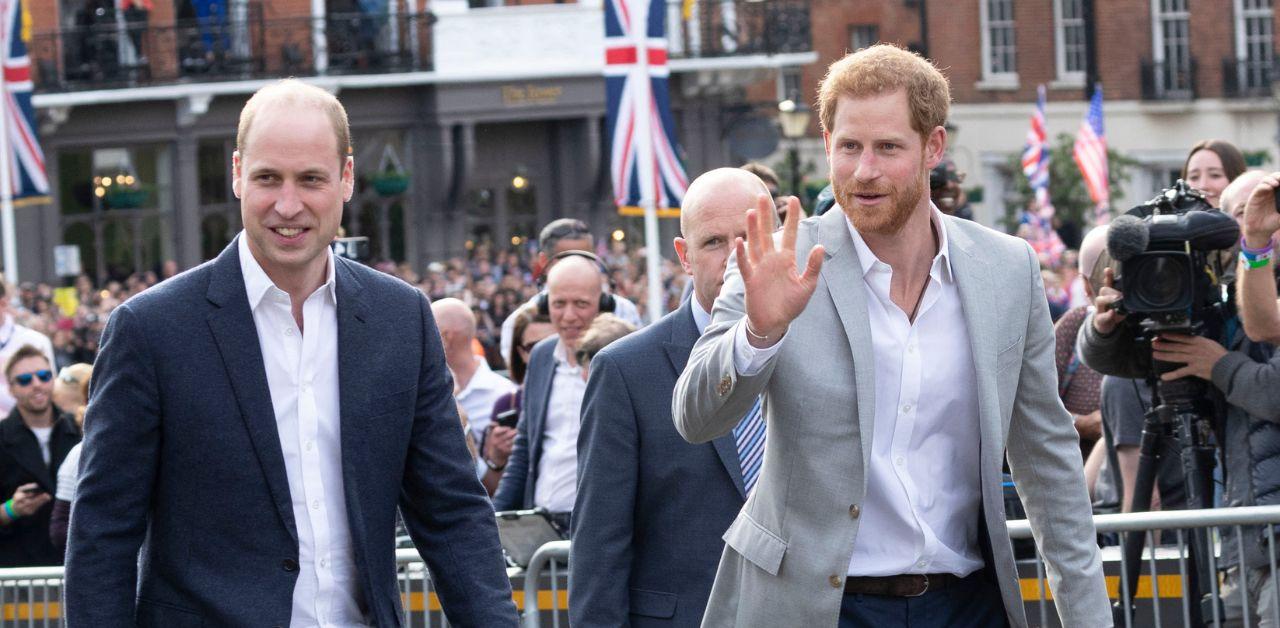 James noticed that the former blogger "might have seen any disagreements between the brothers as something serious." The professional saw similarities between the Sussexes' behavior and King Charles and Princess Diana's marital announcement. During Charles and Diana's notorious interview, the couple seemed disinterested in each other despite the cameras rolling.
"This telling footage has many comparisons to the footage of Charles and Diana's engagement interview, with both showing powerful body language signs of future conflict and relationship splits," James shared. "With Charles, it was the terrible 'Whatever in love means' that threw an ice bucket over their marriage before the wedding had even taken place."
Article continues below advertisement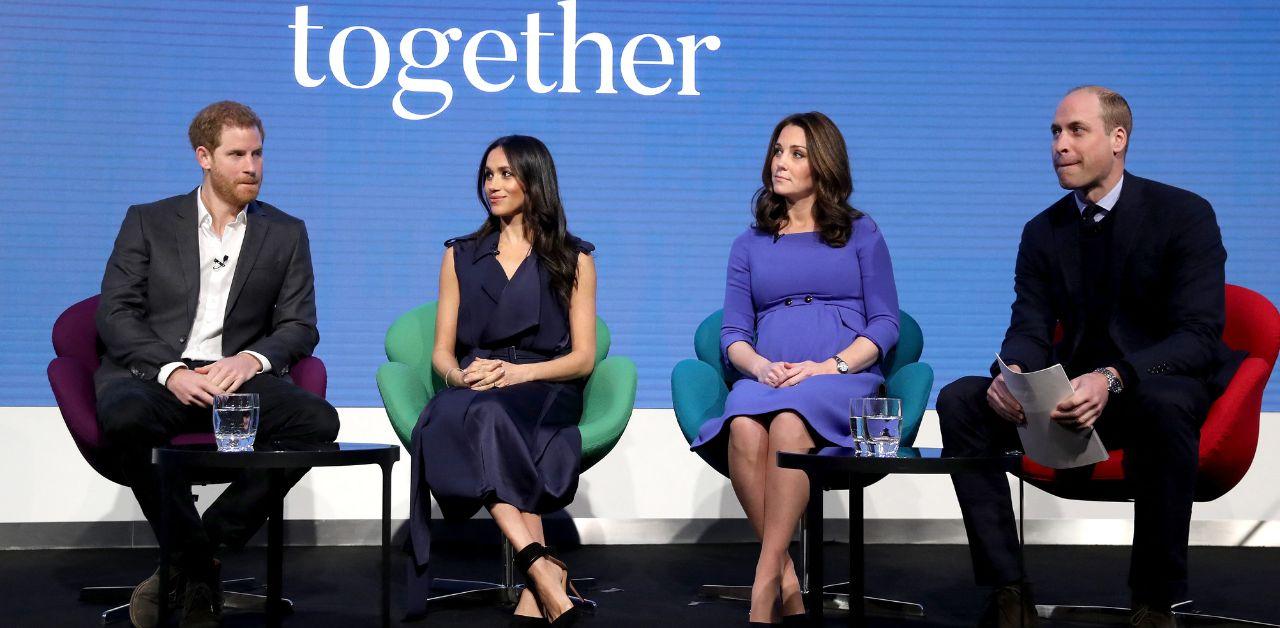 The writer later explained that Meghan's addition to the "fab four" was difficult due to the group being an "already-bonded family and working group at a high-status level."
James later compared the Suits star's transition into the royal family to "a new CEO comes to take a seat in the boardroom."
Meghan's demeanor stood out while attending events alongside Harry, William and Kate Middleton. "But her pace and energy are not shown as a good fit," James explained. "When William and Kate speak their delivery is very traditionally regal: slow-paced, low-energy, modest references to respected 'experts' and careful and cautious rather than rushed or hurried."
Article continues below advertisement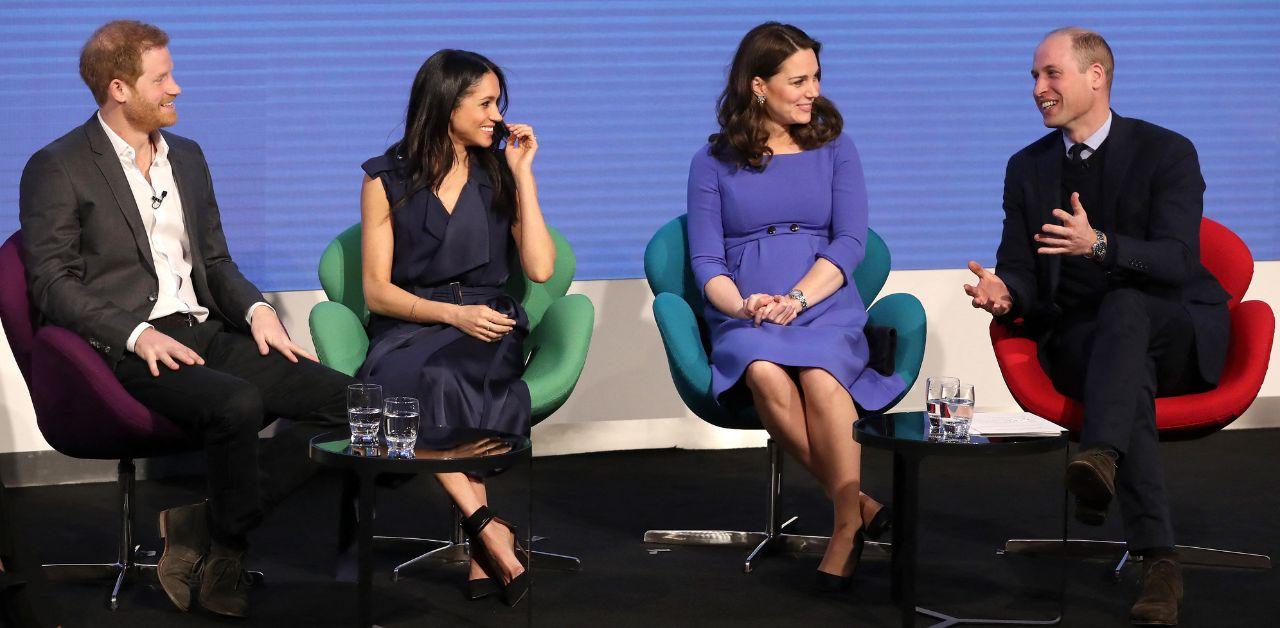 The public outing foreshadowed the Sussexes' 2020 exit from royal life. "Harry's body language is already suggesting a problem. While Meghan sits listening politely, smiling encouragement at the Cambridges and barely moving (as an actress she would understand the rules about not upstaging)," she added. "Harry looks in the depths of a sulk. His hands are clasped in a fig-leaf pose and he looks glumly down at his lap rather than performing any active listening and agreement signals."
Meghan appeared "like a rocket of confidence, passion, impatience to make change and extensive experience." Ultimately, James' theory was proven to be true after the royal rebels relocated to California and began to share intimate details and complaints about the royal family.