Kate Middleton and Queen Camilla Had a 'Blazing Blowout' After Queen Elizabeth's Death: Source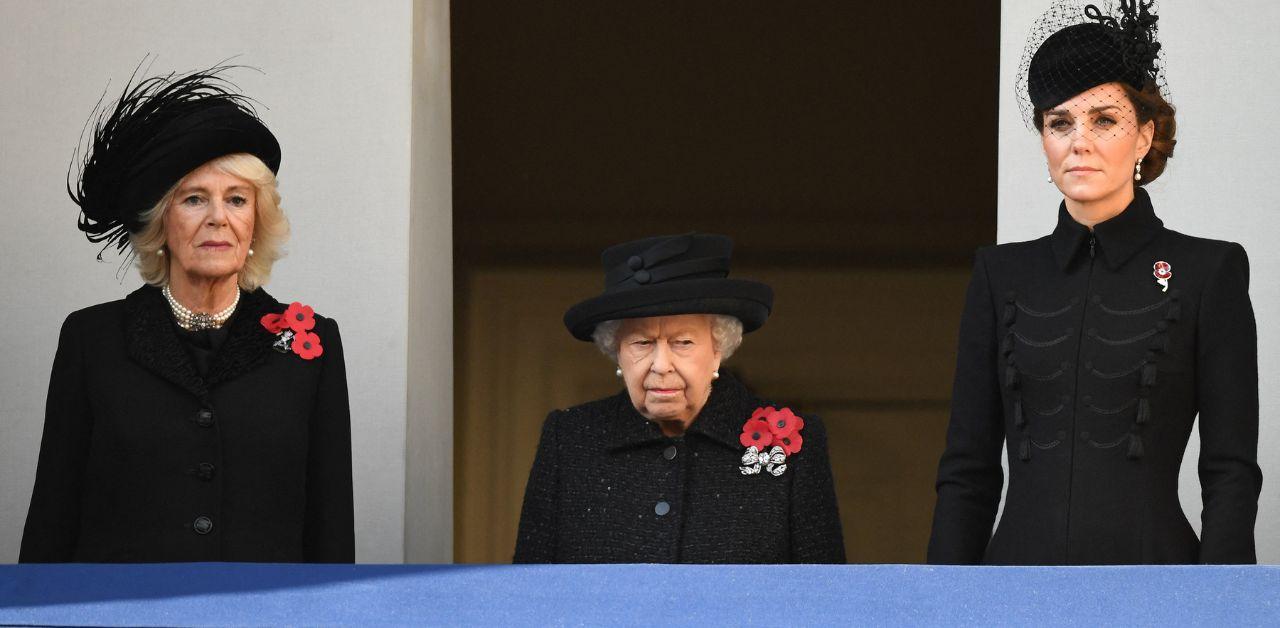 Article continues below advertisement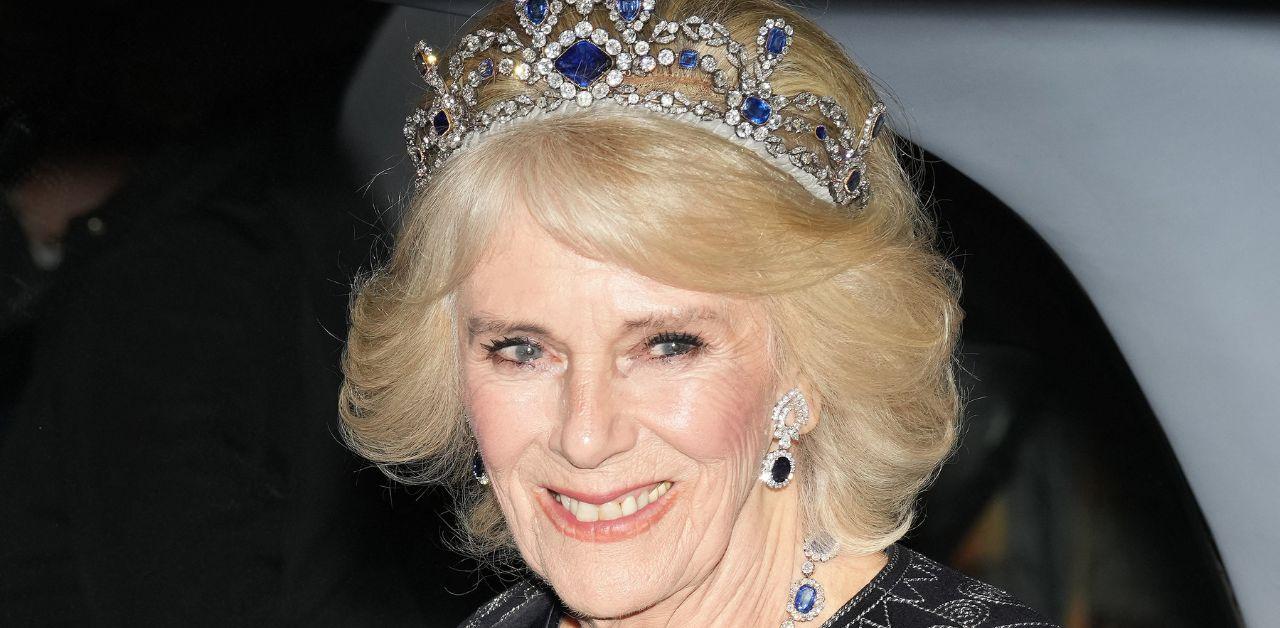 Camilla's ego became too much for Kate, and a palace whistleblower revealed the Princess of Wales "was frankly disgusted by "Camilla's behavior."
This wouldn't be the first time the former duchesses argued about their roles within the powerful household. The Royal Observer previously reported Kate was visibly upset with Prince William's stepmother during His Majesty's crowning. While appearing on Dan Wootton Tonight, Tom Bower analyzed videos from the coronation, and he noticed the body language between the princess and the queen was tense.
"If you look at the coronation footage, as the King and Queen leave the thrones and head for the exit of Westminster Abbey, you'll see that everyone bows and curtsies to the King and no one moves a limb, a muscle, when Camilla passes," the author explained. "And that's because they were angry with Camilla."
"Camilla brought twenty Parker Bowles' to the Coronation and there were four Middletons," the royal expert added.
Article continues below advertisement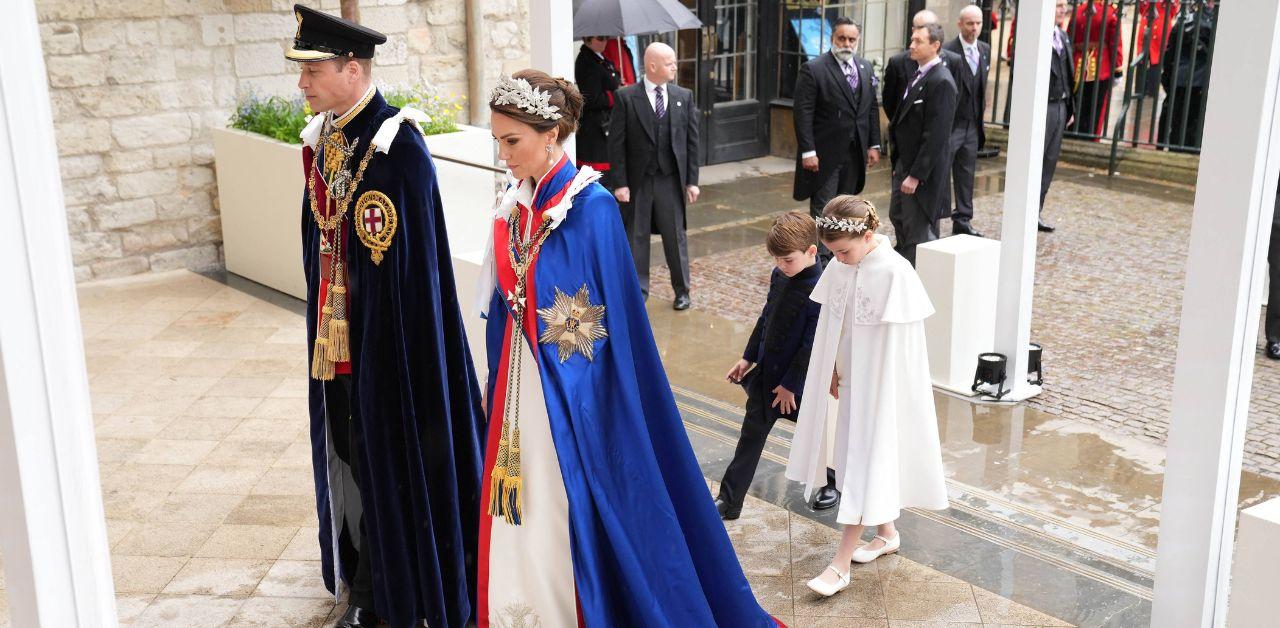 The commentator later explained that the famous brood was disappointed in Camilla's transition from being Charles' mistress to now becoming Queen. "All the people that helped Camilla get the crown on her head were excluded from that coronation and they were furious," he shared. "And not only that, Kate and William were angry too. That anger went right through that small part of the congregation by the throne, at the center of Westminster Abbey."
"And in that moment it was absolutely noticeable to those people who had been excluded that nobody – let alone Kate – curtsied to Queen Camilla," he explained.
Article continues below advertisement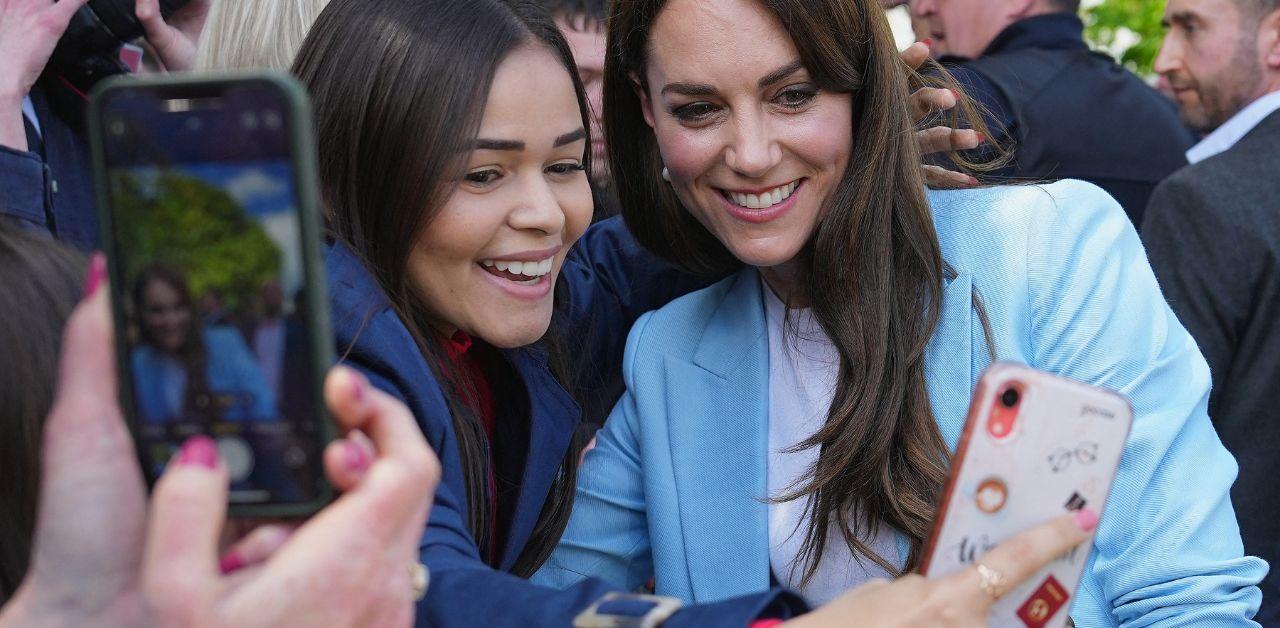 In Bower's eyes, His Majesty's crowning pointed to the various family issues within the monarchy. "And what was even more noticeable was at the Windsor concert the following day William makes no reference to Queen Camilla. So there is a tension there," the writer said.
"The whole problem with Camilla is that she's exhausted at the moment," Bower pointed out. "Those who met her in the weeks before the coronation noticed a very tired, very worn-out woman with tell-tale signs of age and she's clearly exhausted by the whole thing. That's why today, Kate was in Bristol behaving like the Queen, very popular with the public. But Camilla has disappeared and that is a dangerous position for Charles to be in."