Princess Kate Involved in Two Major Mishaps In a Month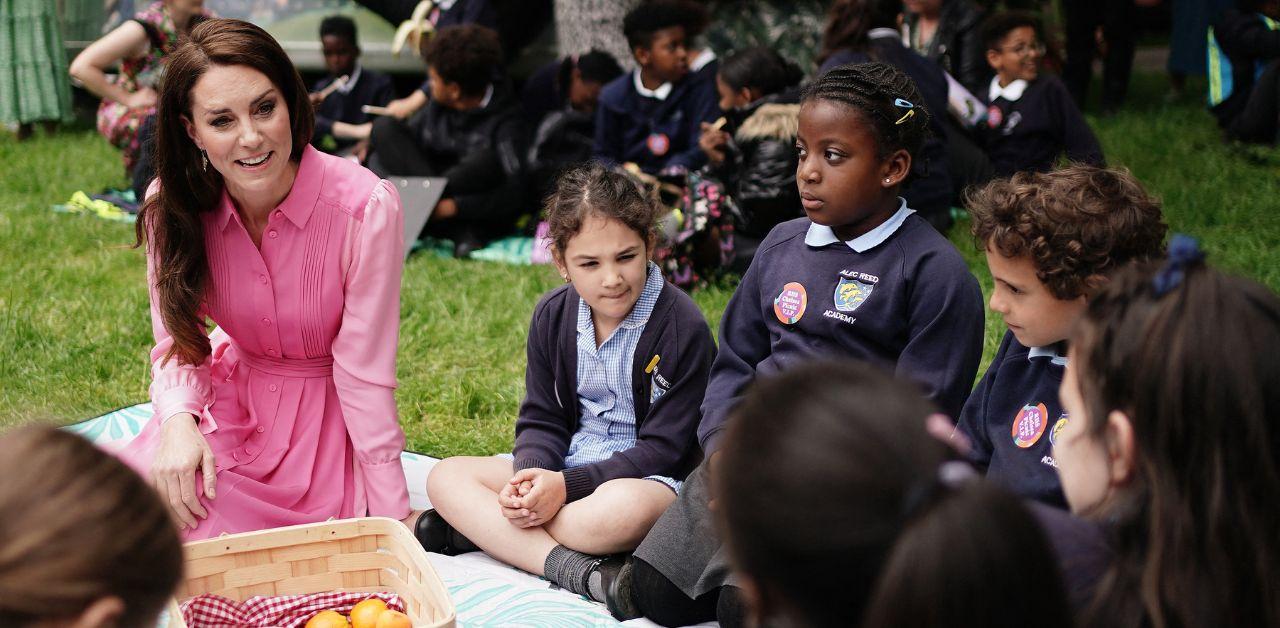 Kate Middleton has been a part of the royal family for over a decade, and even though she's spent almost 20 years of her life in the spotlight, many fans struggle with spelling her name correctly. The Princess of Wales recently attended the Chelsea Flower Show and spent time with several children throughout the event. While Kate was focused on mingling, the former duchess drew an image of a leaf, but a viral tweet revealed someone wrote: "Future Queen Katherine drew this."
Article continues below advertisement
Although the sentiment was universally understood, Kate's given name is Catherine despite her nickname starting with a K. "The Princess also drew some pictures for the children. It's her drawing but the child's writing, obviously," a Twitter thread revealed. Regardless of the mistake, followers couldn't help but gush over the moment.
"I'm so happy for the children and everyone who got to meet Kate today," one person wrote. "If I were the kids' parents, I would frame these drawings and put them on the wall on their houses. It's art. They made new & unforgettable memories today with the Princess of Wales."
"She has excellent artistic skills! Piano, drawing. Impressed," another confessed.
Some social media users had issues with one of the youngsters referring to a role Kate hasn't obtained yet. "Why would a kid write 'future queen Catherine?' Wouldn't they write 'Princess Kate/Princess of Wales' as that's her title now and that is how she'd be introduced? Unless they introduced her as 'future queen' bit weird," they explained.
Article continues below advertisement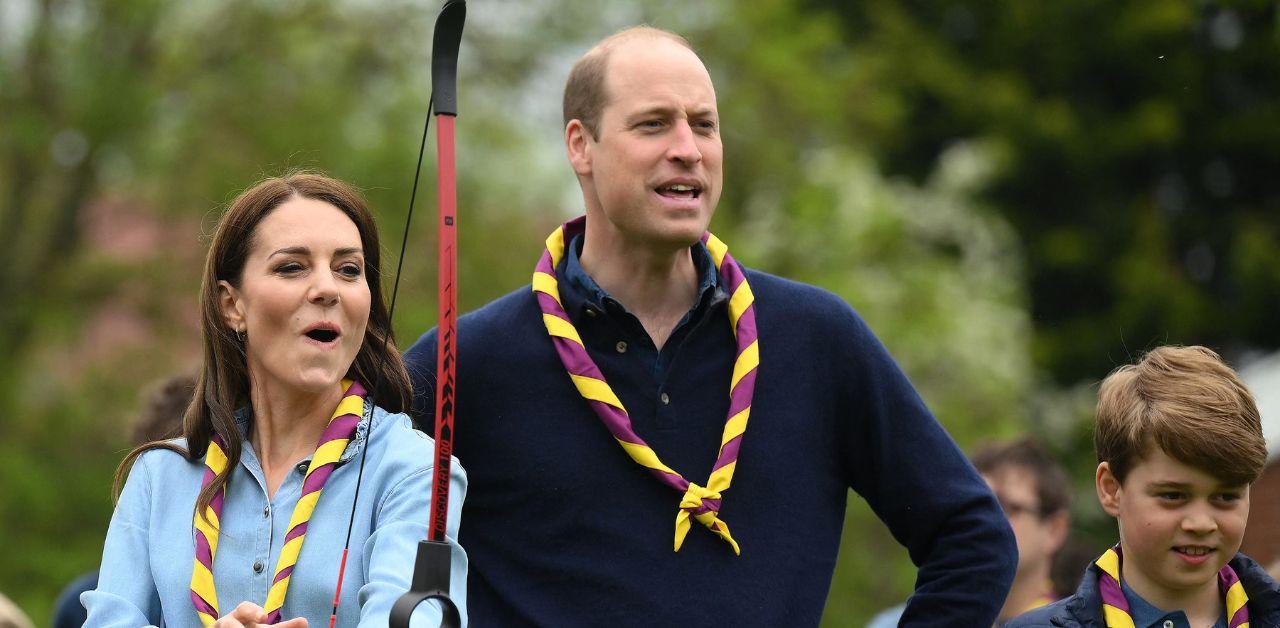 This wouldn't be the first time people were confused by Kate's proper title. The day after King Charles' coronation, Kate, Prince William and their three offspring volunteered at a local scout hut in Slough for Big Help Out. After spending time celebrating the charity's legacy, Kate, William, Prince George, Princess Charlotte and Prince Louis all left their hand prints on the walls of the 3rd Upton Scouts Hut.
Images of the wall show that next to Kate's palm there is a short note crediting the stamp as "Katherine HRH."
The error was reported by Hello!.