Meghan Markle Attends Event Without Her Custom Wedding Ring — Did Prince Harry Update Her Jewelry for 5th Anniversary?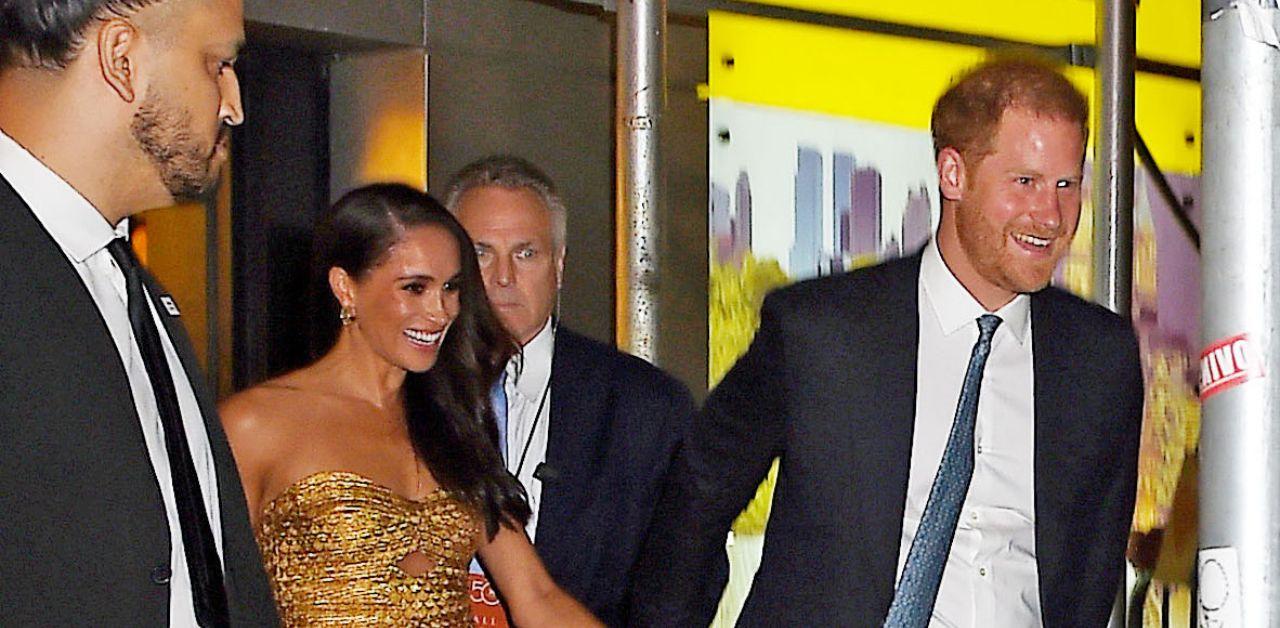 Did Meghan Markle get a new wedding ring? One TikTok user noticed when the Duchess of Sussex attended the 2023 Women of Vision Awards, she wore a simple band, but her custom wedding ring was missing. The social media account theorized her husband, Prince Harry, upgraded the jewelry piece as an anniversary gift.
Article continues below advertisement
Despite the popularity of the video, social media users were annoyed with its timing considering Meghan and Harry were followed by paparazzi hours after the picture was taken. One fan wrote, "Maybe she was worried she would get mugged."
Another noticed the similarities between Meghan and Kate Middleton's hand adornments. "She's also wearing the exact same eternity ring as Princess Catherine," the said.
"So what? If everyone minded their business and left people to live their lives the way they see fit, world world be better off," one critic quipped.
Article continues below advertisement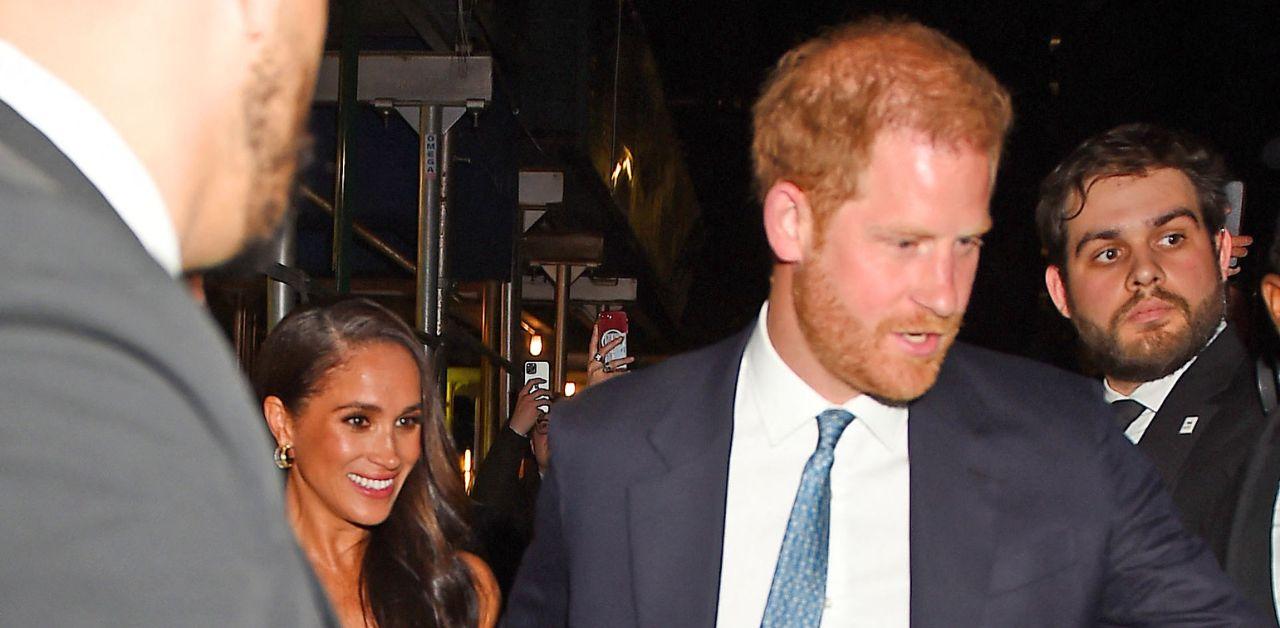 If the viral theory is true, it would be the third time the Duke of Sussex made changes to the marriage token. Shortly after Archie's birth, Harry surprised the former actress with an altered version of the bijou.
"On May 19, 2019, Harry also surprised his wife of one year with the gift of a ring that he had created with jeweler-to-the-stars Lorraine Schwartz, a favorite of Meghan's," Omid Scobie wrote in Finding Freedom. "The conflict-free diamond eternity band paid homage to the family of three with Meghan's, Archie's and Harry's birthstones (peridot, emerald, and sapphire, respectively) on the underside of the ring."
Schwartz told Scobie Harry is "the loveliest person ever. So romantic, so thoughtful."
Article continues below advertisement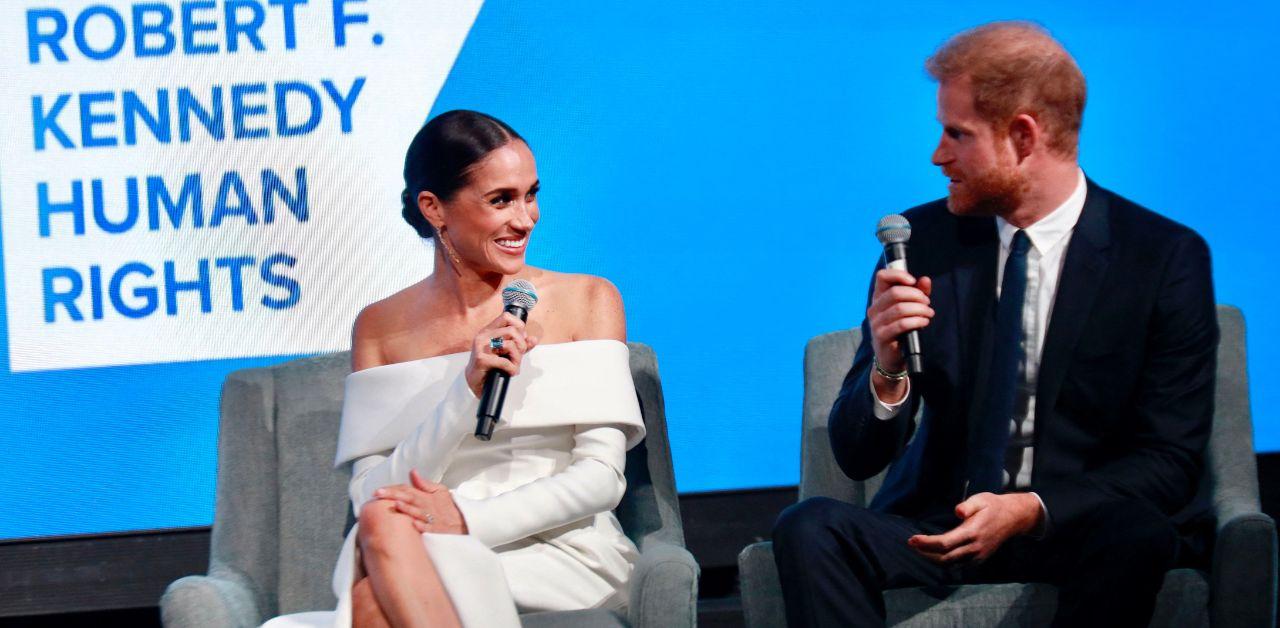 Fans were first introduced to the unique design when the Sussexes announced their engagement. "The ring is obviously yellow gold because that's [Meghan's] favorite and the main stone itself I sourced from Botswana and the little diamonds on either side are from my mother's jewelry collection, to make sure that she's with us on this crazy journey together," Harry said during their BBC appearance.
"I don't think that I would call it a whirlwind [romance] in terms of our relationship. Obviously, there have been layers attached to how public it has become after we had a good five, six months almost with just privacy, which was amazing," Meghan said during the same interview. "But no, I think we were able to really have so much time just to connect and we never went longer than two weeks without seeing each other, even though we were obviously doing a long-distance relationship. So it's — we made it work."