Meghan Markle's Fans Point Out the 'Side-Eye' Looks Children Gave Kate Middleton at Chelsea Flower Show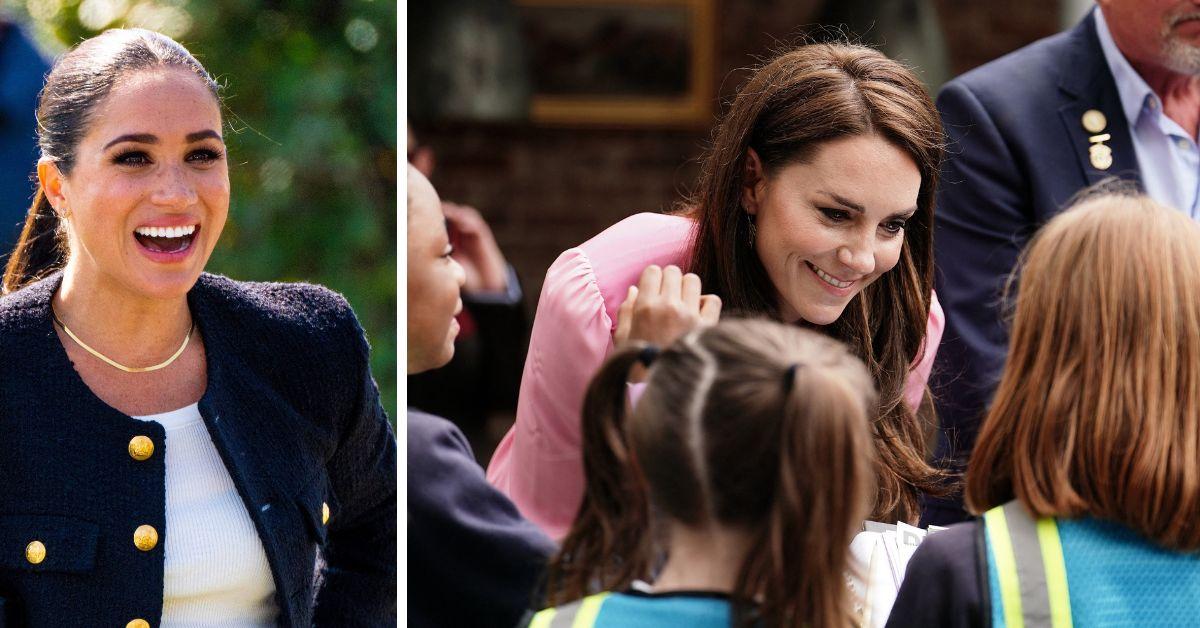 Kate, Princess of Wales attended the 2023 Chelsea Flower Show where she chatted with school children. Meghan Markle fans on social media have noted that not all the kids were enraptured with the future queen with some giving the princess the "side-eye."
Although some of the students interacted with Kate asking her "what it was like to be a princess" and other questions, one fan on Twitter shared a collection of kids' expressions with the princess and captioned it with, "I've been laughing for 10 minutes now. The diversity PR is not really PRing."
Article continues below advertisement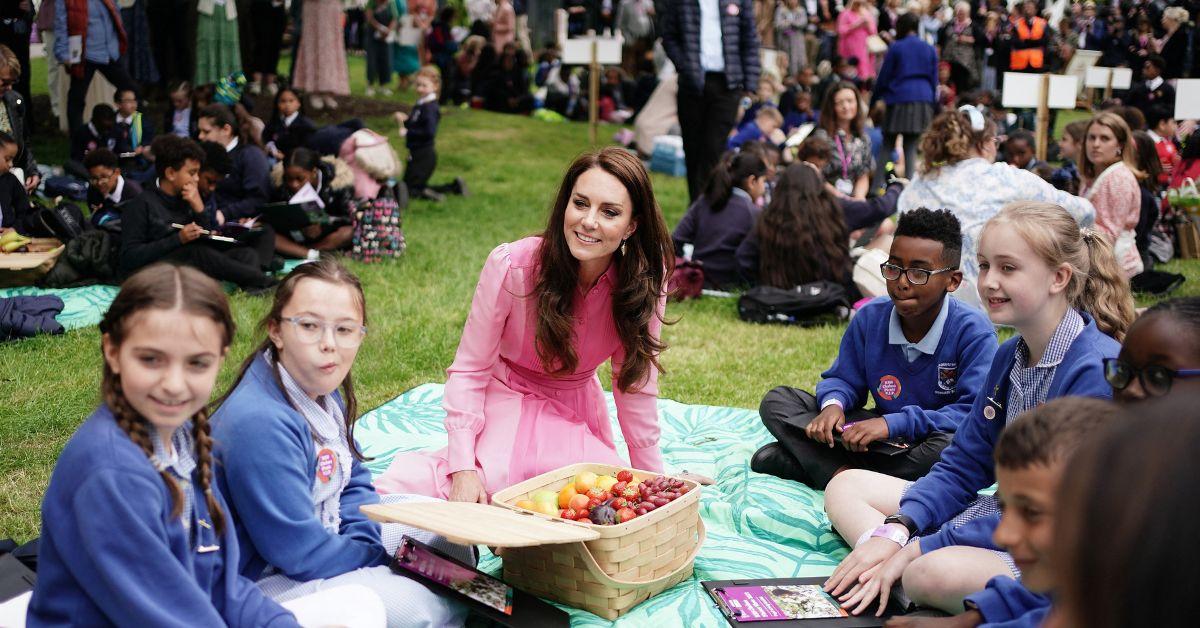 Another Meghan fan tweeted a picture of Kate petting a dog at an entirely separate event with the dog leaning far away from the princess and staring forward instead of engaging with her.
Of course, pictures are simply a brief snapshot of a moment in time, and this was evident in one fan's posting of another event where Kate interacted with a child and the tweeted picture showed the little girl looking bored and dismayed at meeting Kate. Video footage was added in the reply thread showing the child beaming with smiles while talking to the mother-of-three.
Article continues below advertisement
Even more video footage of the entire event showing the princess' engagement with the students was collected in a YouTube clip that depicts a far more authentic and harmonious capture of the encounter. Both the Princess of Wales and the Duchess of Sussex have hardcore supporters that can sometimes veer into pettiness at the expense of bystanders who are framed in a light that does not portray the reality of the moment a picture was snapped within.
The flip side of the example would be the "near catastrophic" paparazzi chase Meghan and Prince Harry experienced in NYC on Tuesday, May 16. Although exaggerations have been pointed out by those in political office and public safety, the NYPD still categorized the pursuit as "challenging," but this did not stop Prince William's pals from taunting the Montecito royals about the incident.
When it comes to the divided fans of the Prince and Princess of Wales and the Duke and Duchess of Sussex, interpretations may also vary.
Article continues below advertisement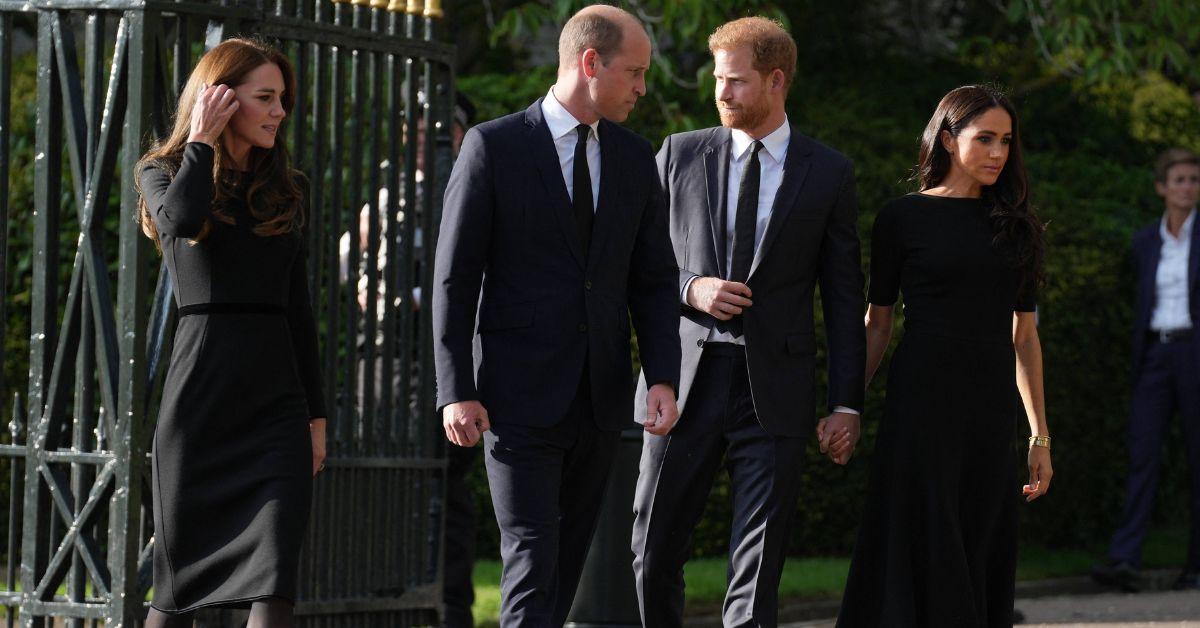 Newsweek reported on social media reactions from Meghan's fans.