Kate Middleton Brushes Off Wardrobe Malfunction in Green Pantsuit — See Photos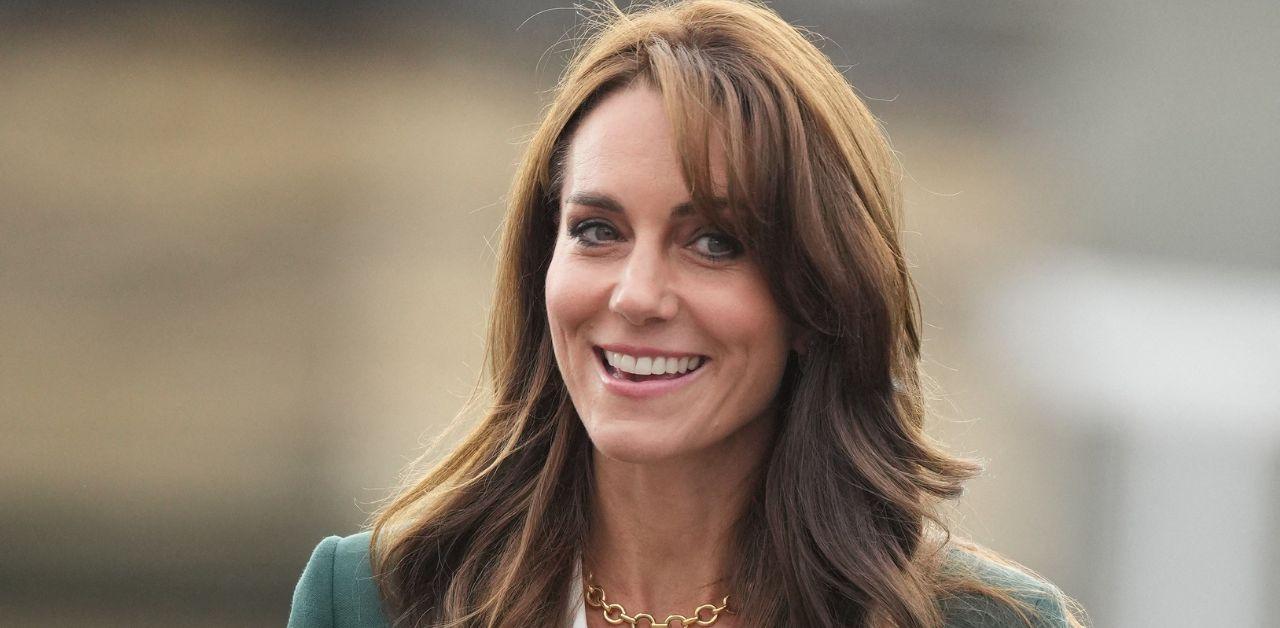 Article continues below advertisement
Aside from Kate's relatable moment, fashion expert Miranda Holder believes her choice of attire made a subtle statement.
"It was announced earlier this year that the palace would no longer release details of what and who Kate is wearing," Holder said in an interview.
"Most probably in an attempt to focus the world's media on the important work the royals conduct rather than their fashion choices, but despite this recent lack of information, Kate is still hailed as a fashion icon globally, with the 'Kate effect' bringing good fortune to the brands she champions," she added.
Article continues below advertisement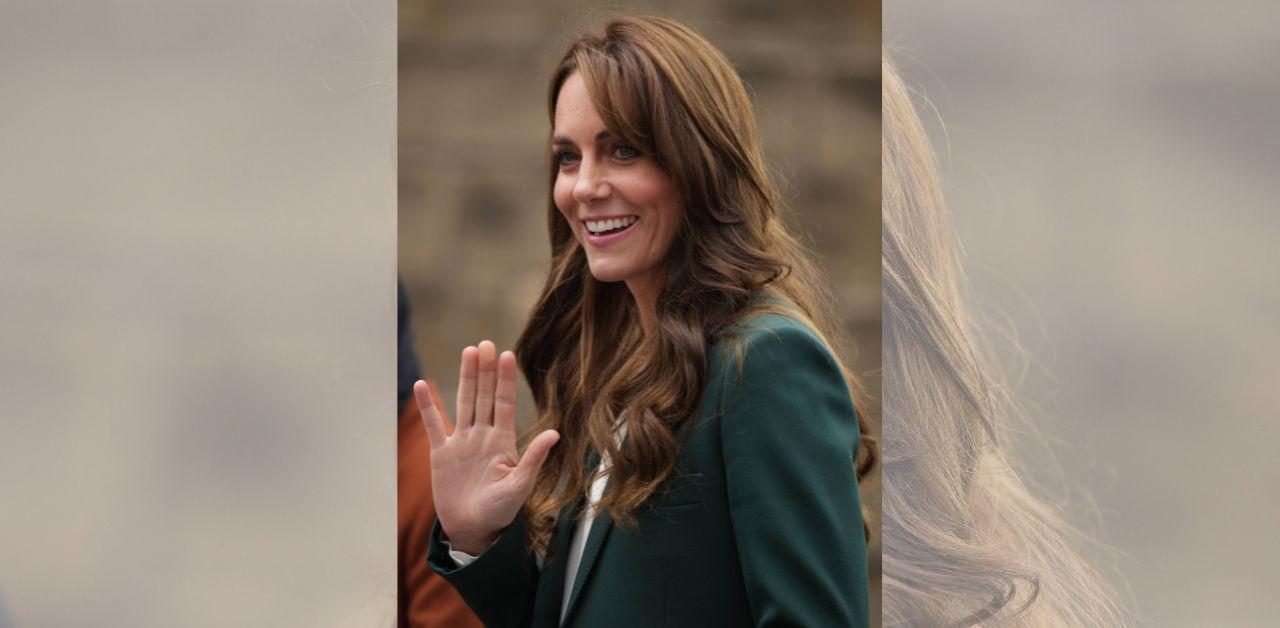 Kate has continued to incorporate more vibrant colors and pantsuits into her wardrobe since becoming the Princess of Wales and her popularity continues to grow. Her husband, Prince William, was born into the monarchy, but Kate became a powerful figure within The Firm. Body language expert Darren Stanton applauded the former duchess for her ability to command spaces with or without her spouse.
"Kate is equally as confident on her own as she is when she is with William. She is the stronger personality out of the two," he told an outlet. "You know someone is confident by their posture and the way they walk. Kate always springs out of the vehicle after arriving at an engagement. Her arms are often stretched out and she has good eye contact when shaking hands with others."
"You will notice that when other people meet her, they either curtsey or do a court bow, which is a sign of submission," he added.
Article continues below advertisement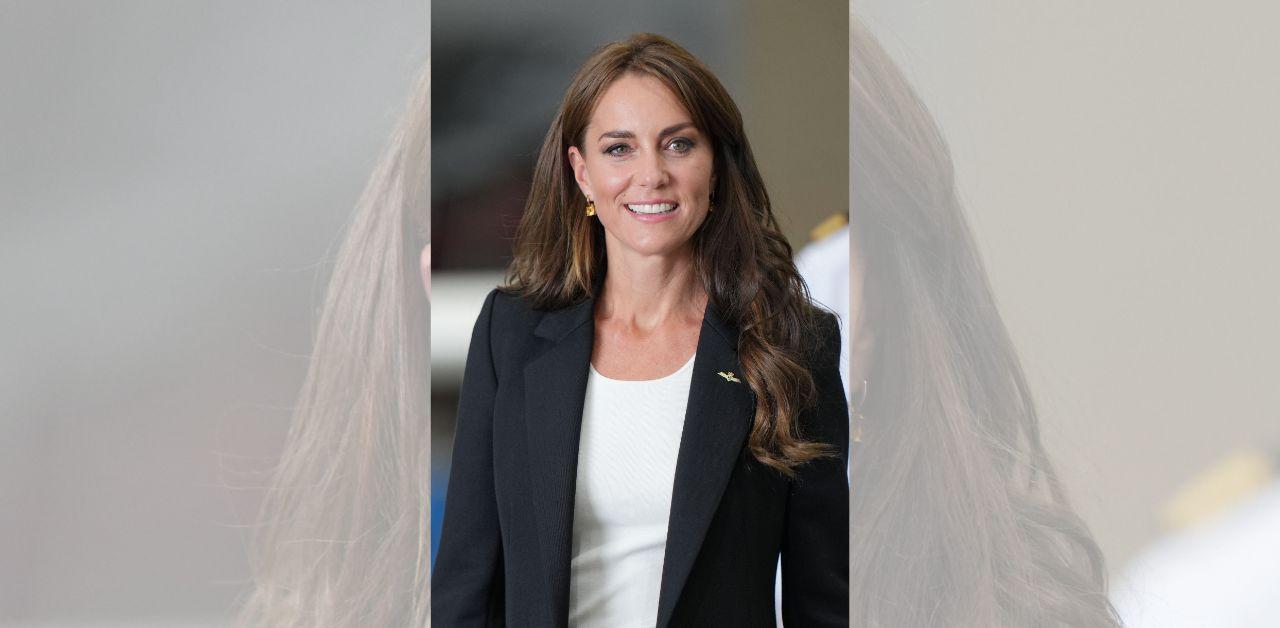 Stanton later shared that Kate is a natural when it comes to navigating royal outings.
"Kate has never displayed any signs of anxiety as a result of this. She recognizes that it is one of the protocols people are instructed to do," he noted. "Anyone who will be interacting with them will be briefed to curtsey or bow. But a lot of it is relaxed with Kate and William."
The princess stands out, but Stanton thinks Kate — similar to Meghan Markle and Prince Harry — represents a new approach to royal life.
"The Queen was not one to shake hands, but that was all chucked out of the window with them. And to a large extent, we've seen the same happen with Meghan Markle and Prince Harry. It's why they're so different when they present themselves in public," he explained.
Article continues below advertisement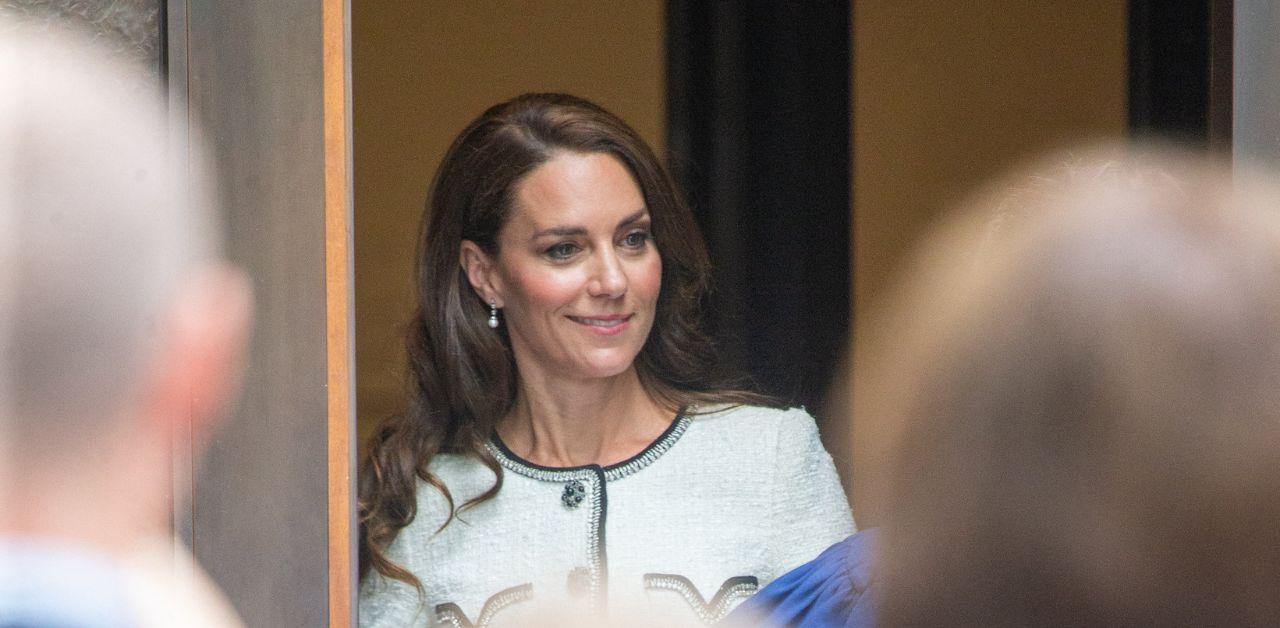 Stanton also shared a sentiment similar to Holder's and noticed Kate's making more heartfelt decisions with her outfits.
"Kate looks happy and confident while also relaxed. She opted to wear yellow, which is a happy color, and this is a bit different to her usual choices as she tends to go for red, blue, white and purple," he said. "Such a color allows her to reveal her personality a bit more, with Kate clearly comfortable in her outfit choice as she looks relaxed."
"Her latest appearance shows she's really evolved into attending engagements alone, Kate clearly has a lot of confidence and has become a natural at going to these events and meeting dignitaries on her own," Stanton concluded.
Article continues below advertisement