Meghan Markle to Stay Away From Prince William and Kate Middleton as They Make Her 'Uncomfortable'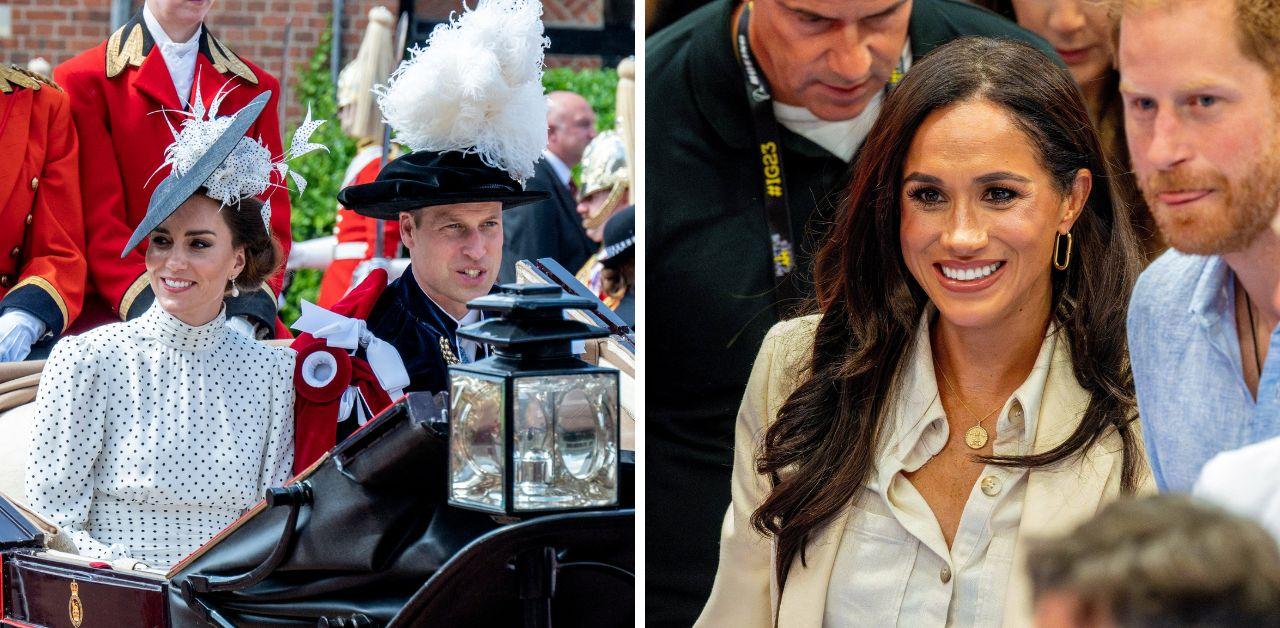 Article continues below advertisement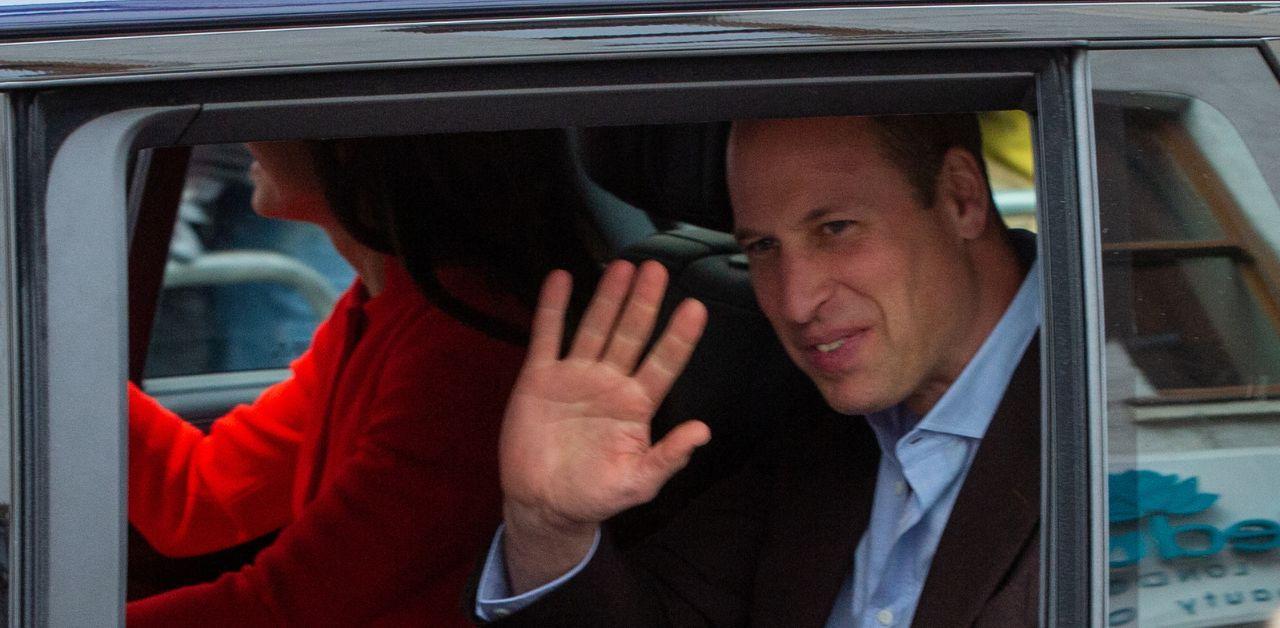 Meghan hasn't spent time in the U.K. since Queen Elizabeth's 2022 funeral, and it's unclear if she'll ever travel to the place she briefly called home.
"I don't think she's comfortable with them because they're not comfortable with her. I think it's basically Harry's appearances that will matter now, not her," the author explained.
Article continues below advertisement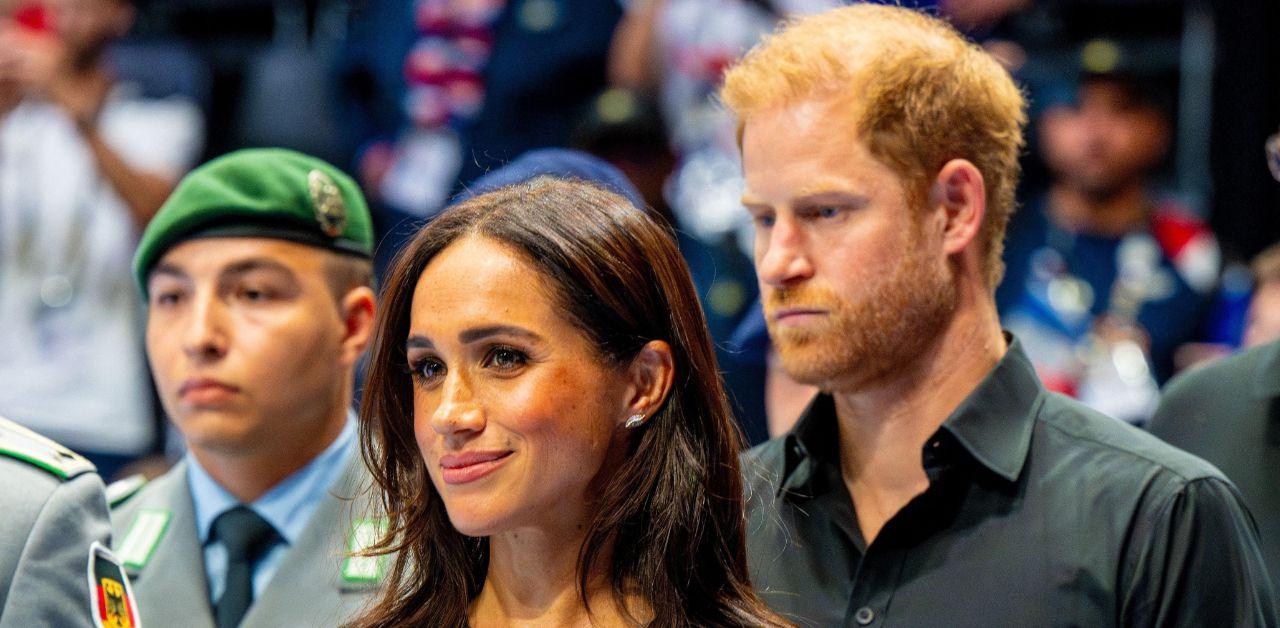 Aside from Meghan skipping royal events, such as King Charles' coronation, she slammed the Princess of Wales in an episode of Harry & Meghan.
"I was a hugger and have always been a hugger. I didn't realize that that was really jarring for a lot of Brits," Markle said when talking about her first impression of William and Kate. "I guess I started to understand very quickly that the formality on the outside carried through on the inside."
"There is a forward-facing way of being, and then you close the door and you are like, 'Oh, great. We can relax now.' But that formality carries over on both sides. And that was surprising to me," the Suits star explained. "It's so funny when I look back now because now I know so much."
Article continues below advertisement
Before Harry's Invictus Games, historian Dr. Tessa Dunlop predicted that Meghan wouldn't be seen in the U.K. anytime soon. The Royal Observer previously reported Meghan wasn't going to fly to England to be with Harry during the WellChild Awards.
"Contrary to some predictions, Harry is now popping over to the U.K. en route to Dusseldorf, Germany, and the Invictus Games. As is the case with all things Sussex, his visit is already causing a stir," Dr. Tessa Dunlop told a publication.
"Crucially the timing means he'll be in Britain on September 8, the first anniversary of the death of his grandmother, the late Queen," the historian explained.
Article continues below advertisement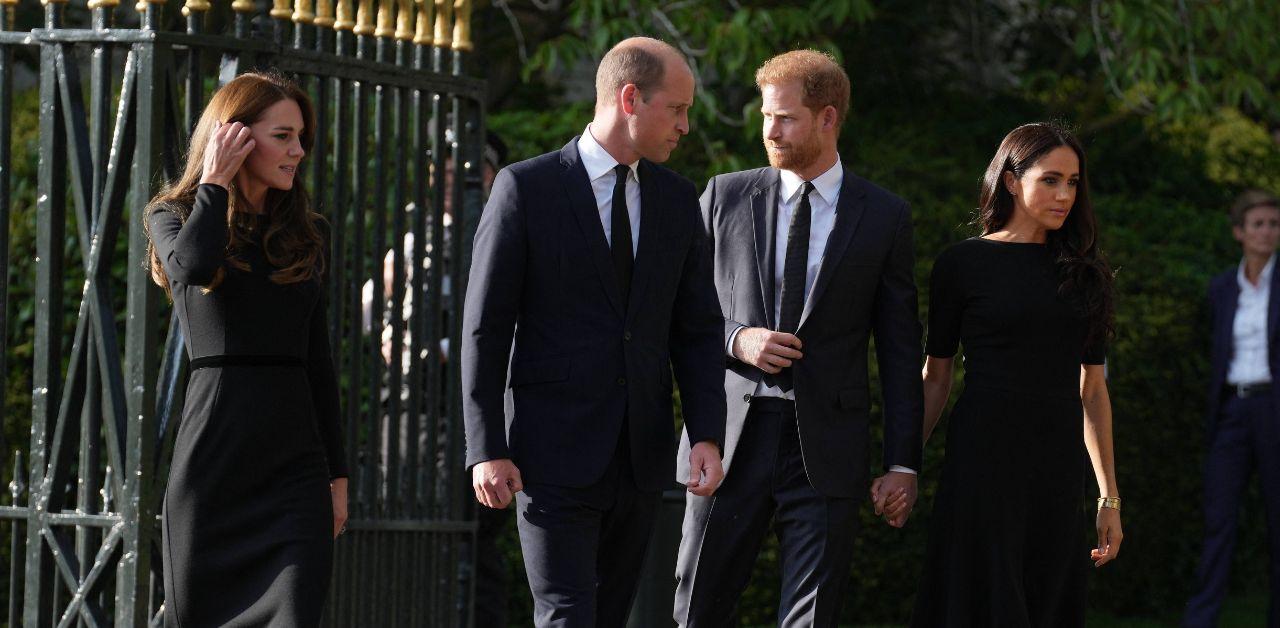 Dunlop later questioned if the Sussexes would ever make amends with King Charles and William.
"A poignant day that begs the question – will there be a family reunion? The answer is a firm no. For King Charles, the Queen's death doubles as his own accession and he'll spend it in quiet contemplation miles away in Balmoral, Scotland. Can you blame him," she added.
"Meanwhile Harry, on his own mission to prove his is also a life of service, will be hosting a charity awards ceremony for WellChild on the eve of the Queen's anniversary in London," Dunlop shared.
Article continues below advertisement
Harry enjoyed his 24 hours in London before landing in Germany for the Invictus Games, but Dunlop theorized that the Duchess of Sussex lost interest in English life after a series of negative experiences.
"Apparently she is not gracing London with her presence. A rare Sussex double act is being saved for Germany where the Duchess will assist Harry with the closing ceremony," the commentator explained.
"On this occasion, I suspect Meghan's no-show in London says more about her antipathy towards Britain, than the couple's relationship," Dunlop said. "We don't deserve her, at least so she probably thinks. Also, there's that outstanding issue regarding the couple's U.K. security and who pays for it…"