Kate Middleton Is 'Confident' on Her Own During Outings, But Prince William Feels 'Nervous' Without His Wife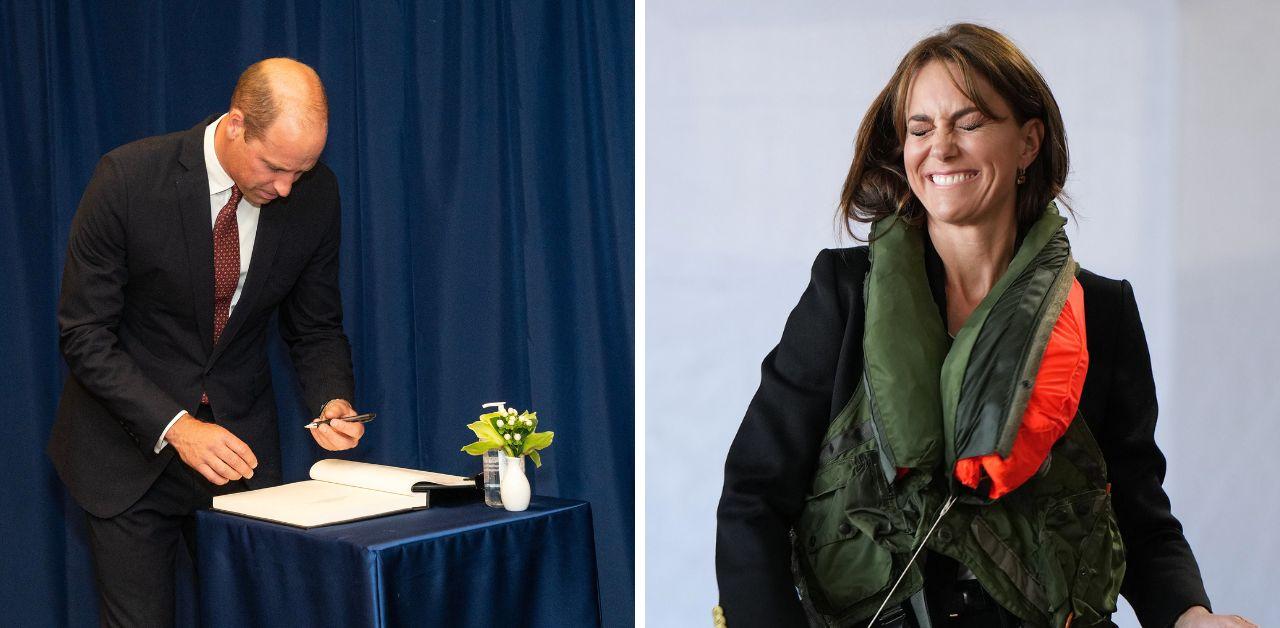 Kate Middleton and Prince William both went to royal events by themselves recently, but the Prince of Wales appeared to struggle without his wife by his side.
Body language expert Darren Stanton discussed Kate's recent stop at the Royal Navy air base in Somerset and William's meeting with UN chief Antonio Guterres in New York.
Article continues below advertisement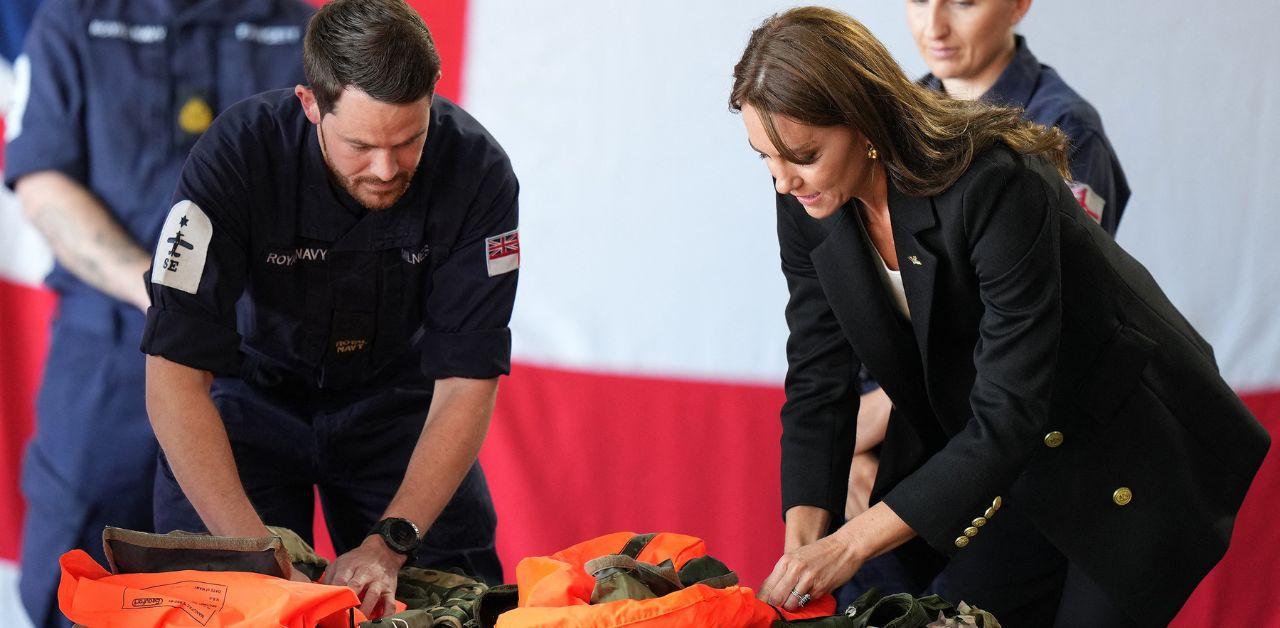 Kate's visit to the military base was her first outing as the new Commodore-in-Chief of the Fleet Air Arm, and the Princess of Wales was able to command the room throughout the day.
"Kate definitely put the officers at ease. You can tell she has a very caring, and nurturing nature about her - even with people she's never met before," Stanton explained in an interview. "Looking at her genuine smiles, I know there was a big level of trust between her and the people she was interacting with."
"We then saw her shaking hands with people, and people formed a circle around her, so she was very much the center of attention," the hypnotist shared.
Article continues below advertisement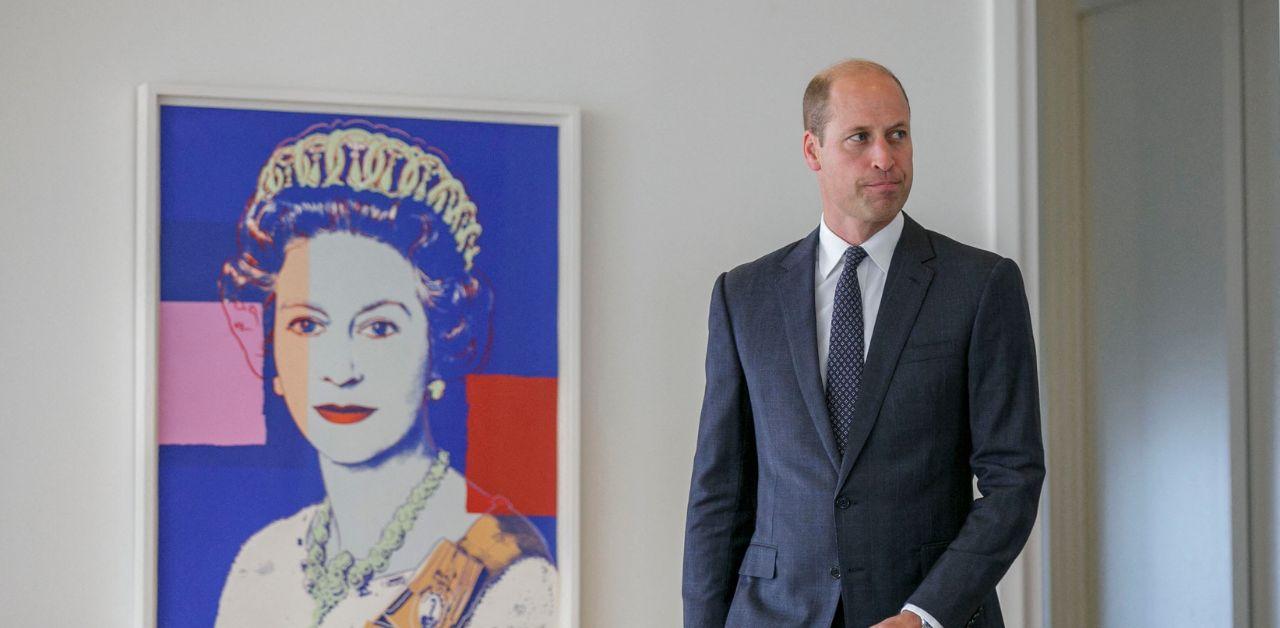 Stanton noted that the Princess of Wales has grown into her role as a senior-level royal.
"You can see how much she's evolved in terms of her independence," the author shared. "She has completely stepped up - especially after the passing of the Queen."
"Kate seemed to be consistently confident, as she would be with William. It made no difference to her that she was doing it alone, and she seemed to be enjoying every moment," Stanton added.
Article continues below advertisement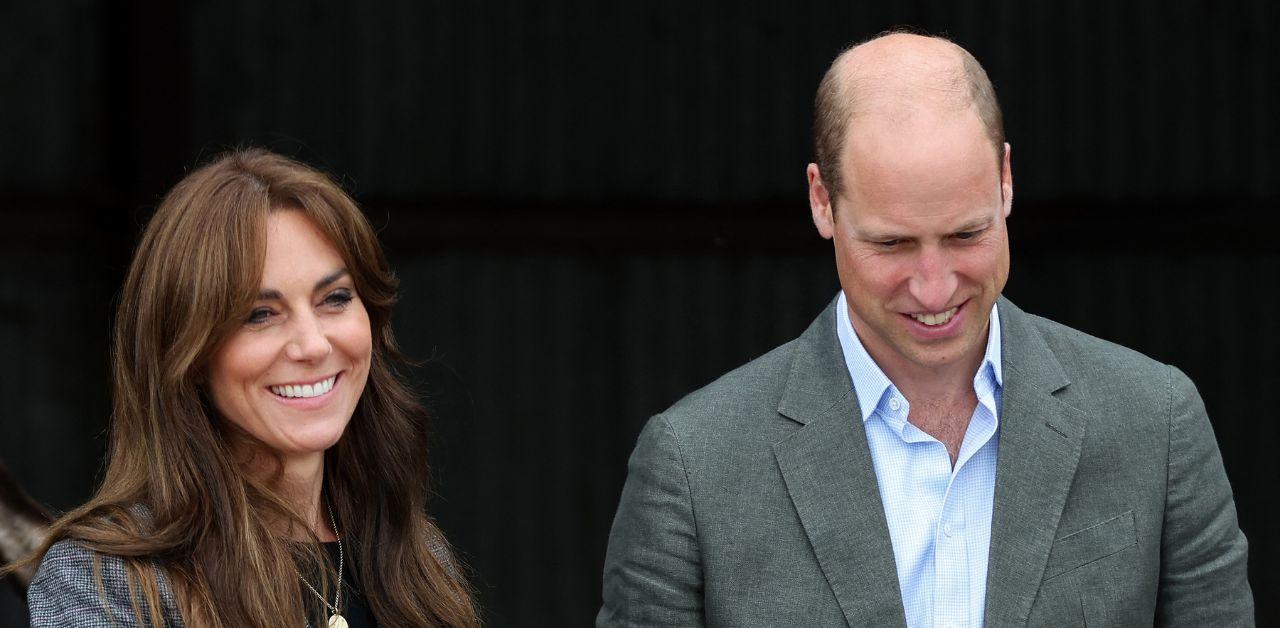 The mom-of-three was able to have fun, and she maintained a sense of composure.
"Kate tried on the lifejacket, and she looked like she was really enjoying herself," Stanton said. "She was showing lots of genuine laughter, and they seemed to be loving spending time with her."
He later claimed that some of the men at the center were hitting on the princess, but she didn't entertain their advances.
"Some of the guys gave a few flirtatious signals here and there. Kate didn't respond - she was polite and friendly but respectful of William," he continued. "We saw her really letting go. She looked relaxed as her shoulders were down, and had lots of natural interaction with the staff."
Article continues below advertisement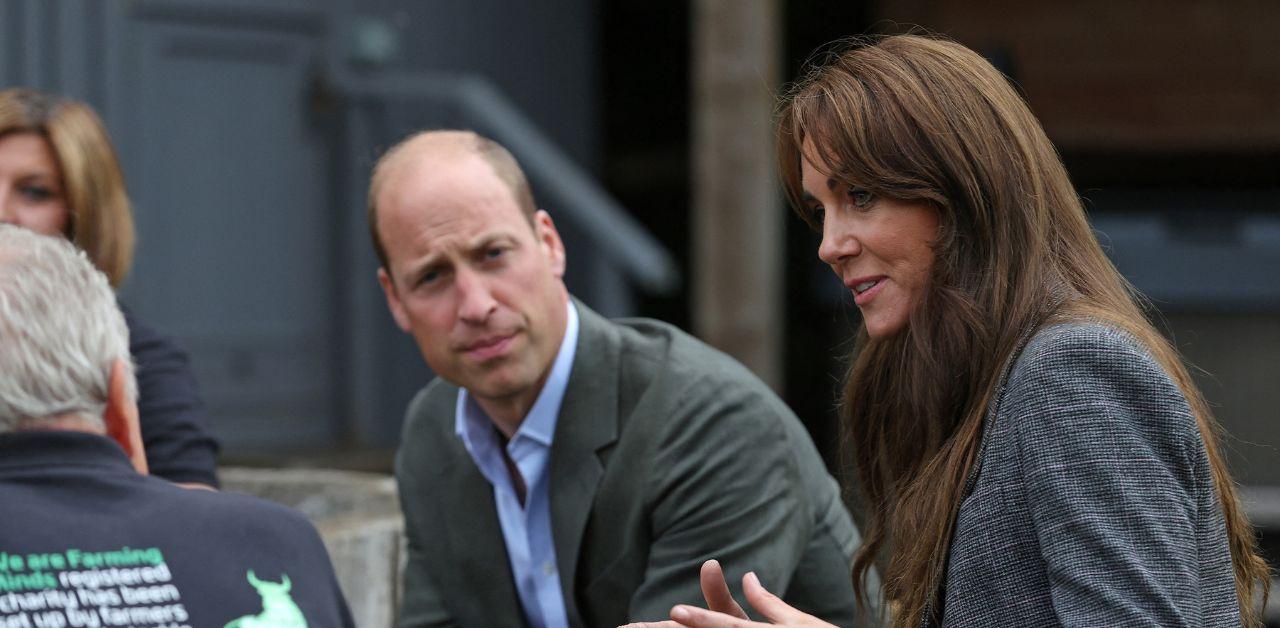 Kate was at ease in a male-dominated space, and her strength reminded Stanton of another royal spouse.
"She wasn't phased by William not being there," the television personality pointed out. "There's a very similar trait between Charles and Camilla and William and Kate — in that both the men lose a bit of their confidence when their partners aren't by their sides. Whereas Camilla and Kate show they are strong and independent on their own."
Article continues below advertisement
Even though Kate was fine, there was a noticeable difference in William's mannerisms during his outing in New York.
"While Kate is naturally quite confident during both solo and joint engagements, William appears more sure of himself when in the company of his wife," Stanton speculated. "While he still holds himself in a way that would be perceived as a confident manner to the public, gestures like placing his hands in his pockets and his smile not seeming as engaged would signal that he is feeling some manner of nerves during his solo trip."
Article continues below advertisement
The Prince and Princess of Wales have been each other's support system for 22 years, but Stanton believes the future king hasn't mastered attending things without Kate.
"Kate is William's rock and we often see him letting her take the lead during their joint engagements, with the royal happy to watch on proudly as she takes charge during interactions," Stanton voiced.
"Out solo, William takes a more reserved approach and isn't as animated as he can be when joined by Kate," the commentator concluded. "The use of minimal gestures during his first outing in New York is similar to those made by the late Queen when appearing publicly. He chooses to have more of an understated yet stoic presence."