Kate Middleton Makes Her First Royal Outing Since Taking Prince Andrew's Honorary Military Title: Photos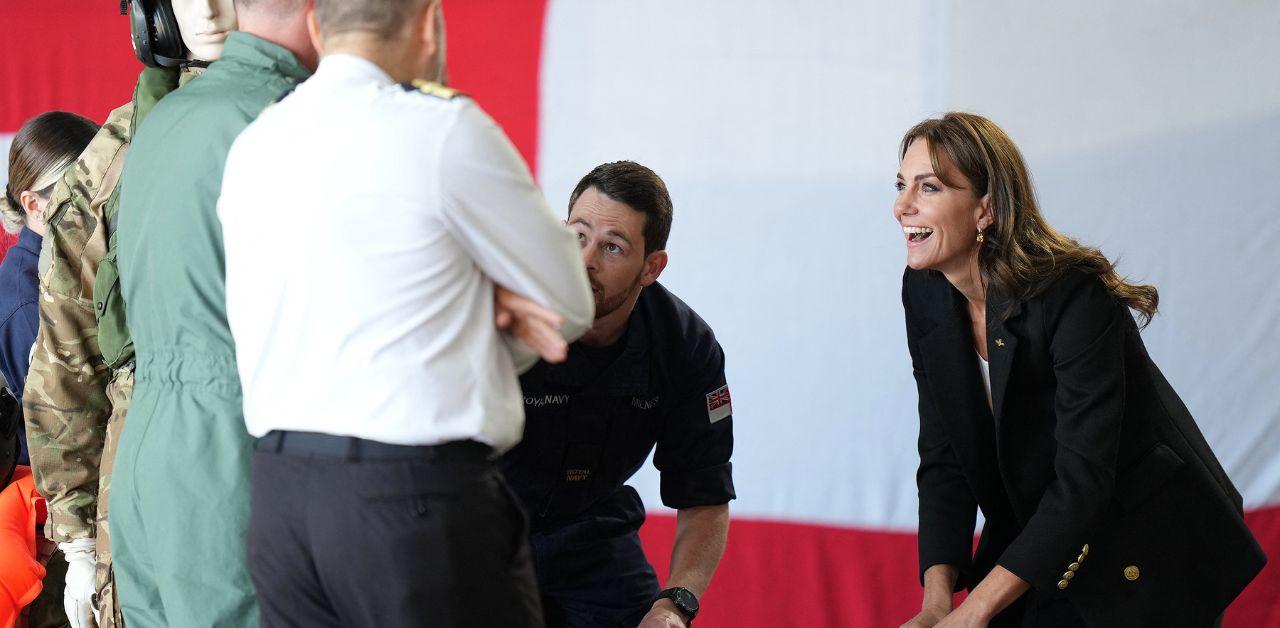 Kate Middleton is officially the Commodore-in-Chief of the Fleet Air Arm. The Princess of Wales visited the Royal Naval Air Station on Monday, September 18, making it her first outing in her new role. King Charles appointed his daughter-in-law this summer to the position, which was once held by Prince Andrew.
Article continues below advertisement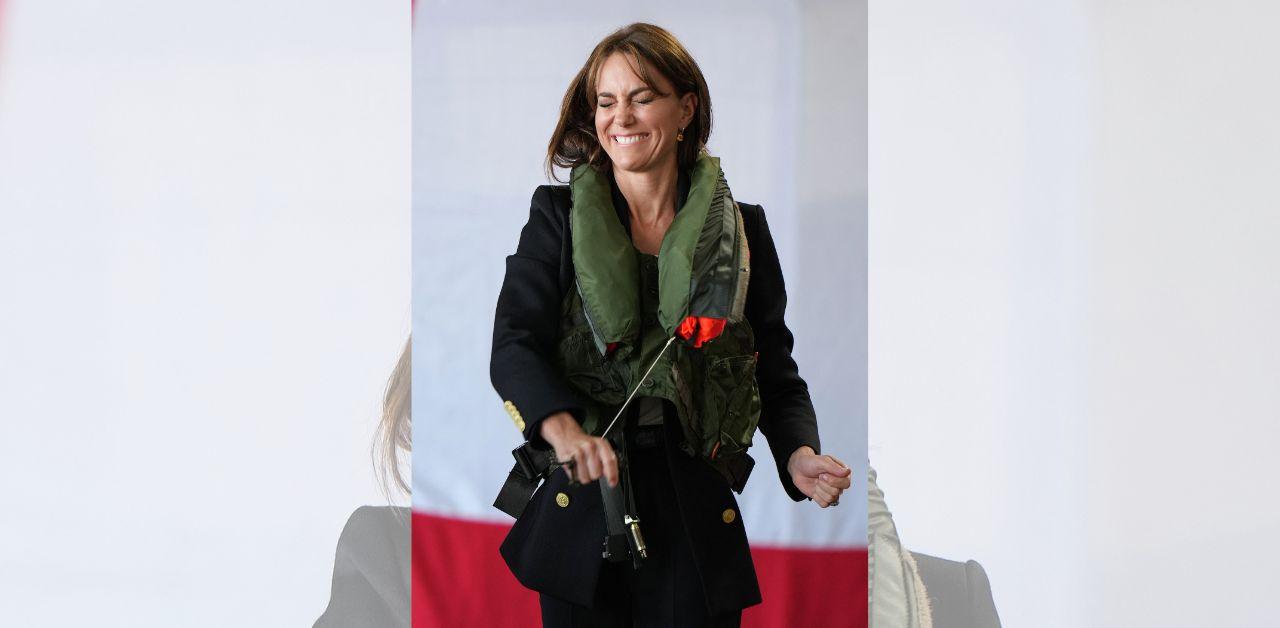 Andrew was stripped of his military ranking when he lost his HRH status, and Prince Harry dealt with similar consequences when he left The Firm back in 2020. The Royal Observer previously reported the Duke of Sussex was disappointed that Charles didn't reappoint him to the captain-general of the Royal Marines when he became king.
"He hates the idea that he is not captain-general of the Royal Marines … and he hates the fact that he's lost all these positions," Robert Jobson told True Royalty TV's The Royal Beat on Monday, September 4.
"If he'd been in the royal family, and not gone down this path, I think he'd have been hugely beneficial to the country, and he could have done even more," Jobson added.
Article continues below advertisement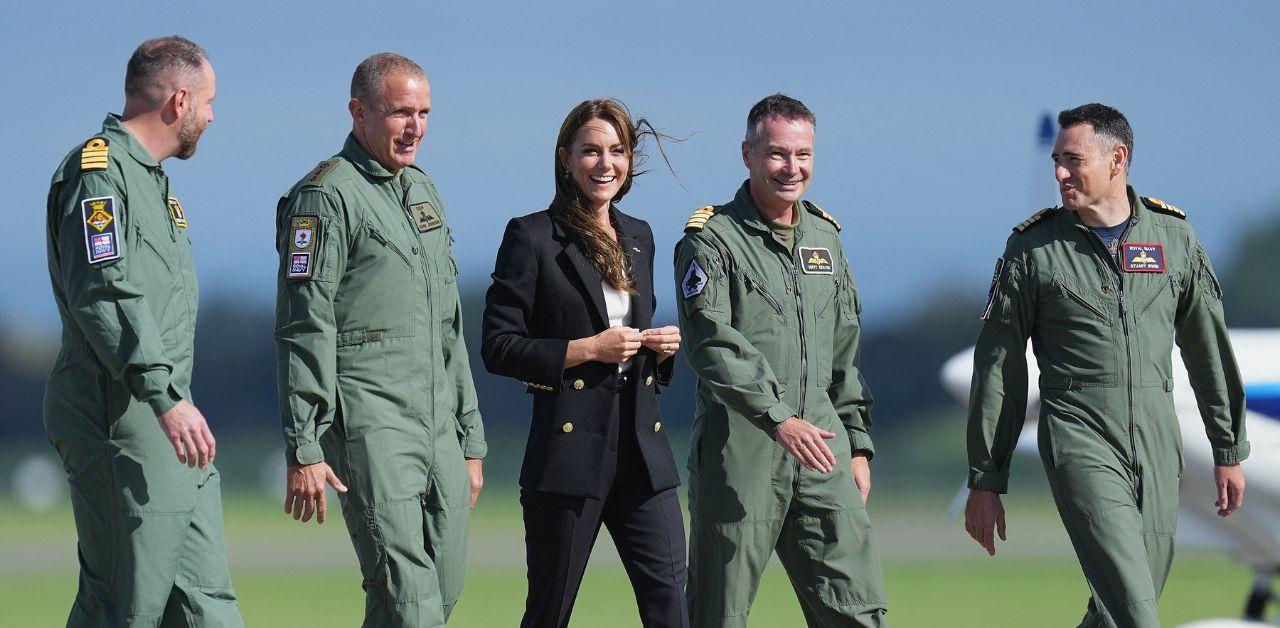 The day before the Princess of Wales visited the base, Harry was accused of shading the monarchy during his final Invictus Games speech.
"A week ago I stood here and told you about the significance of being able to wear your nation's flag again," the author shared. "So many of you have told me that hit you right here. For many of you the uniform you've been wearing this past week will give you a new story to tell."
"And for others, it may give your old uniform new meaning," he continued. "But I'm here to remind you that after all of this, you don't need to rely on a uniform, nor should you feel lost without one. Because everything you need is already within you."
Article continues below advertisement
Although Jobson and other royal experts claimed Harry was upset about his inability to wear his formal uniform during Queen Elizabeth's funeral and other royal gatherings, his team addressed the assertion.
"Watch the speech and you will see there is no truth to this. His words were about the competitors, no one else," a rep for Harry told the outlet. "This is nothing more than clickbait speculation."