Sussex Red Carpet Rollout: Meghan Markle and Prince Harry Receive Top-Billing at Fundraiser as Tinseltown 'Freeze Out' Thaws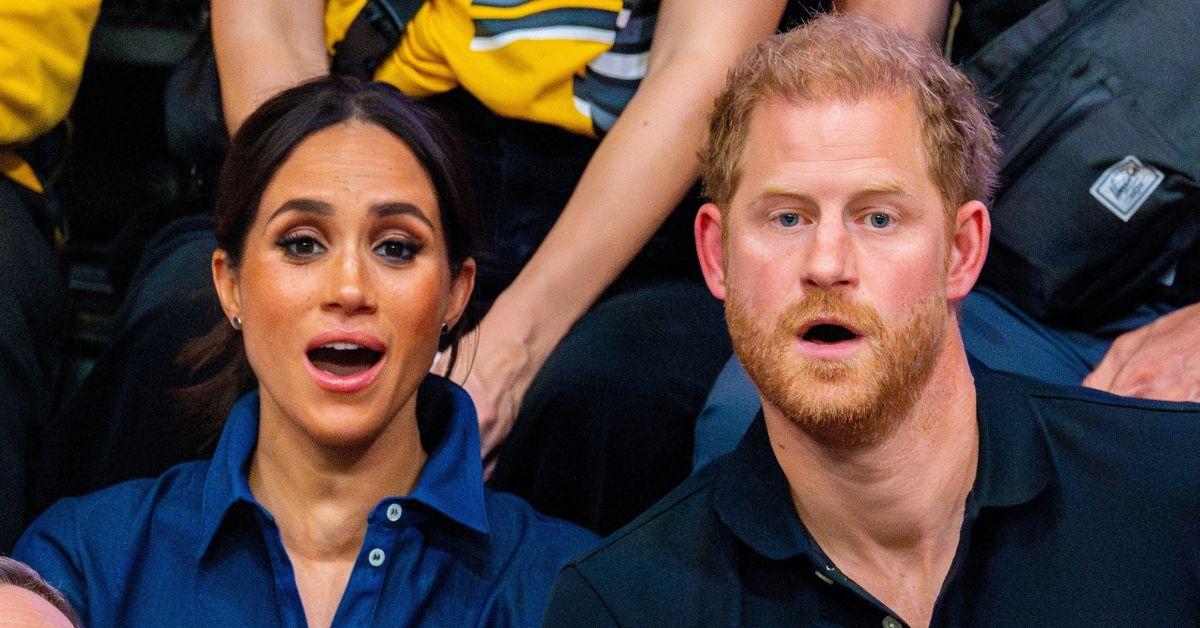 Prince Harry and Meghan Markle mingled with celebs while being "special guests" at a Kevin Costner-hosted fundraiser on his Santa Barbara estate.
"Good afternoon, everyone. I get asked a lot by my friends who have no manners... 'Kev, what's this place cost, what's it worth?' I can just simply tell you on a day like today, it's worth every penny," the Oscar-winning actor said of the One 805 Live! event.
Article continues below advertisement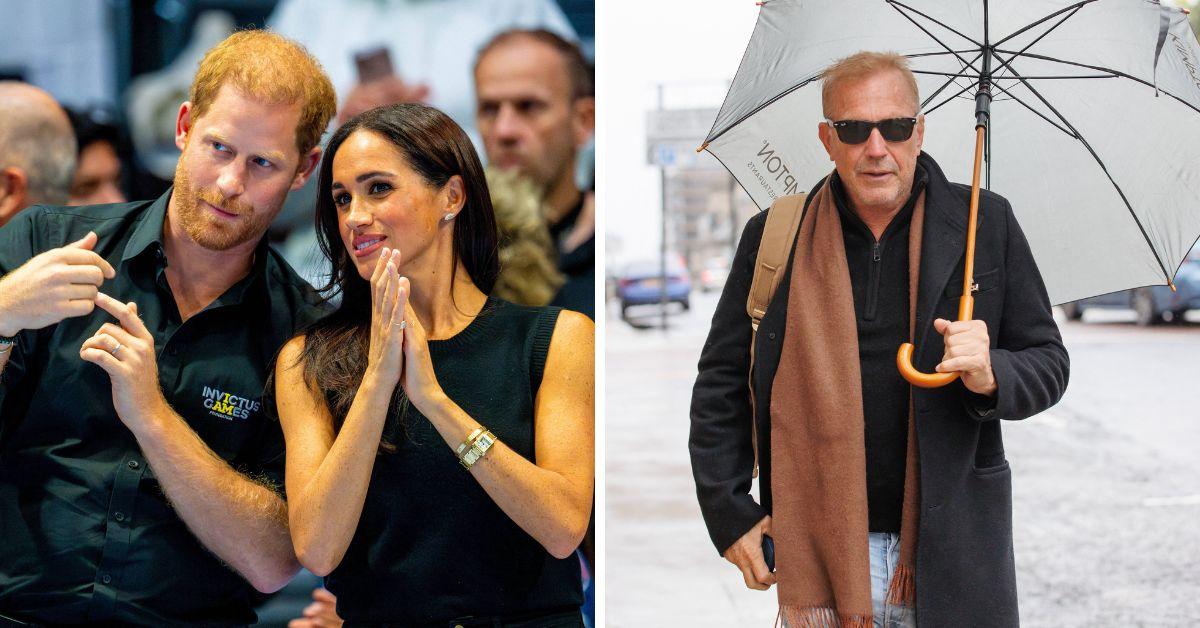 "We can celebrate people that you'd maybe never meet, the ones who are the first to rush in. It's a place where I've had a lot of good luck in my life, and I try to not put a wall around it," Costner added.
The Duchess of Sussex was on hand to present the star of Yellowstone an honorary award and mingled in the VIP section with other big-name celebrities like her pal, Oprah Winfrey, as well as Ellen DeGeneres. The royal rebels were reportedly the stars of the attraction, with Katy Perry's parents stopping the pair to ask for a selfie, which they obliged.
The fundraiser helps raise revenue for first responders and features a "Last Chance" table that costs $12,000. Their Royal Highnesses also chatted with a wide range of emergency service personnel in their first major appearance together since wrapping multiple appearances at the 2023 Invictus Games from September 9-16.
The event was also one of the few times the pair has been spotted with Winfrey since their infamous 2021 interview with the media mogul. The sit-down kicked off the post-royal lives of the Duke and Duchess and unleashed a bitter feud between the former working royals and the British monarchy.
Article continues below advertisement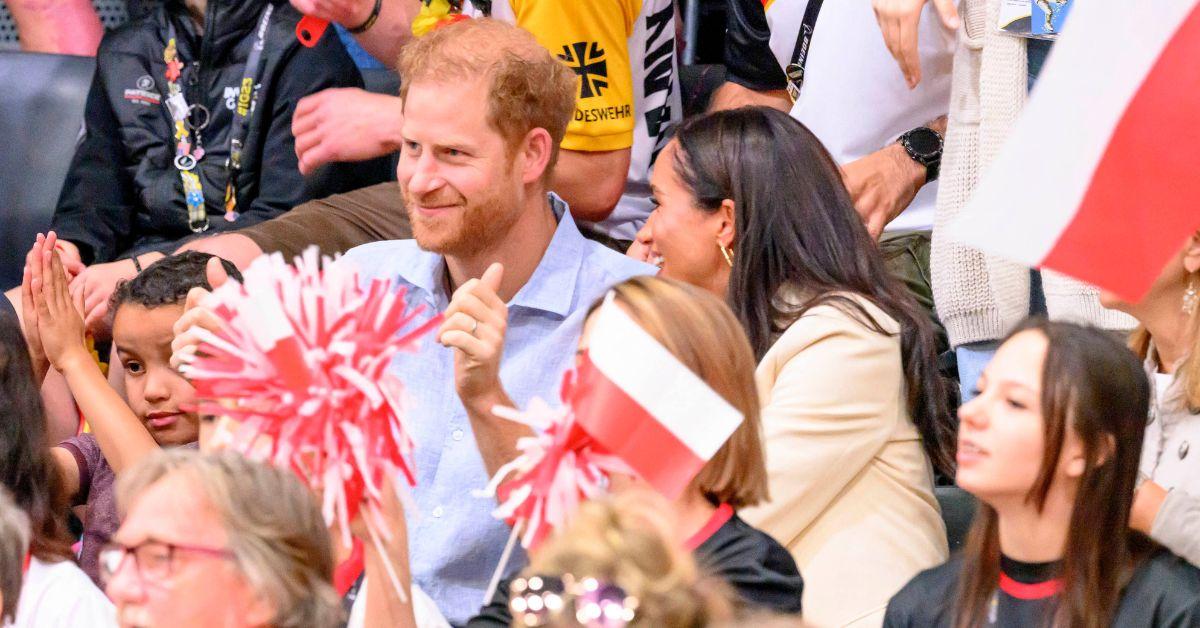 The high-profile occasion has become fodder for royal analysts and celebrity bloggers, who say this is a sign that Tinseltown's "freeze out" of the Montecito royals is ending.
"When it comes to fads, fashion, and friendships, Hollywood's elite are nothing if not bovine, and there are two things they fear and flee from above all else: indiscretion and failure," a journalist dished about the icing out in July.
However, the numerous appearances from the duo at the Dusseldorf games may have shown Hollywood bigwigs that there is still an interest in what they get up to.
Article continues below advertisement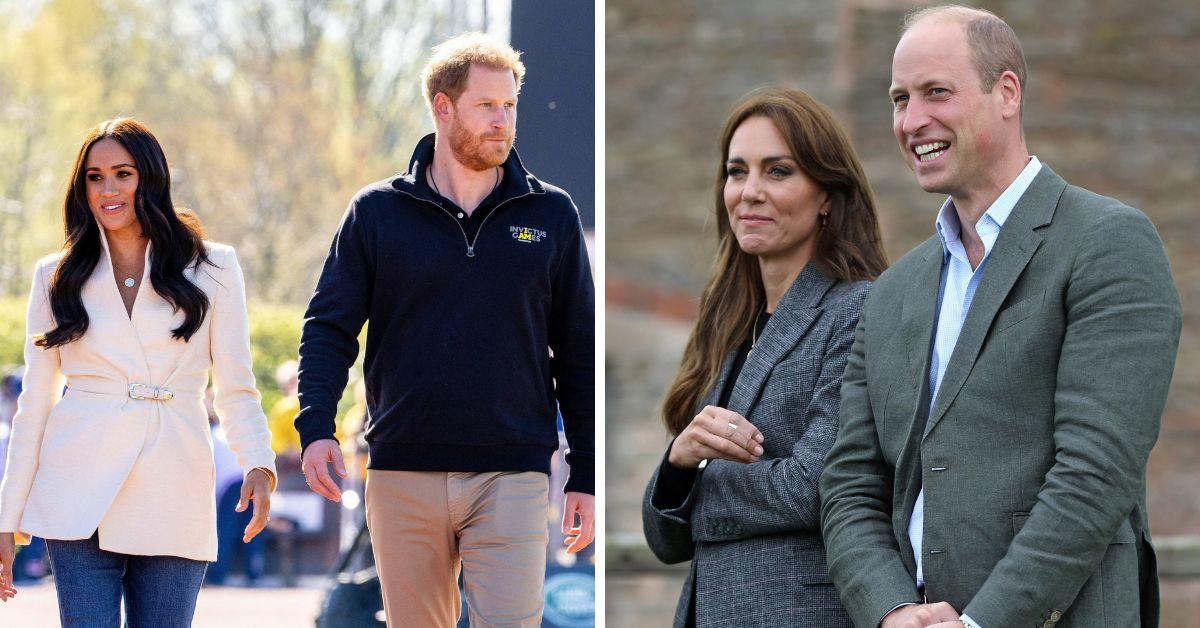 This could potentially run the risk of alienating and angering Prince William and Kate, Princess of Wales, who are patrons of Britain's entertainment industry.
"Everyone's got a movie to sell and a Broadway play they want to debut on screen in London or [London's] West End, and they know that Prince William and Kate — who are the biggest [celebrities] get over there won't show if they think someone is friends with Harry and Meghan," television producer Paula Froelich dished.
Article continues below advertisement