Kate Middleton Is Searched Before Touring a Prison Where She Sported a Visible 'Small Injury': Watch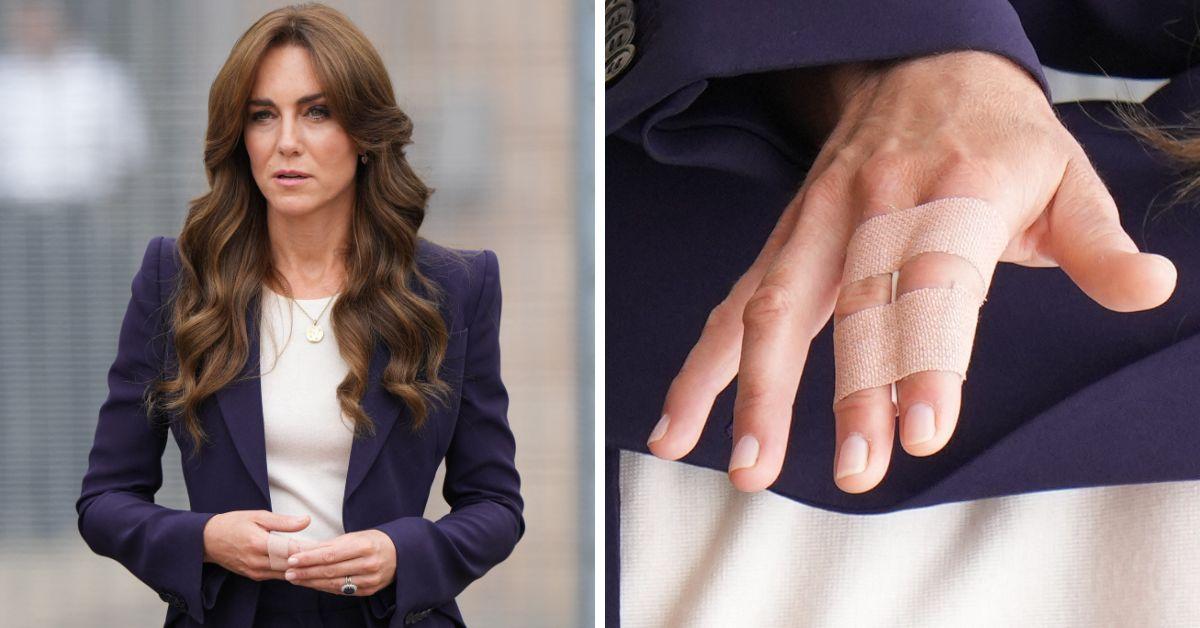 Kate, Princess of Wales, toured a prison yesterday, which made headlines thanks to a mysterious injury the future queen was sporting on her right hand.
The princess was also filmed being searched upon her entry into HMP High Down, despite her exalted royal status.
Article continues below advertisement
Kate's hand was bandaged and was the result of an accident on the Wales family trampoline. Her Royal Highness sustained the injury when she joined her children, Prince George, Princess Charlotte and Prince Louis, for some bouncy fun. A spokesperson for Prince William's wife stated that it was a "small injury" and "nothing serious."
The mother-of-three toured the facility to help bring awareness to mental health struggles that revolve around substance abuse and addiction. While at the jail, she spoke with several incarcerated inmates in her role as patron of the Forward Trust in the run-up to Addiction Awareness Week in the United Kingdom.
The Princess of Wales decided to dress down a bit for the occasion, showing up in a sleek navy pantsuit and wore her hair down. The men's prison features multiple programs and initiatives supported by Forward Trust, with the next Queen Consort of Britain talking to inmates involved in a workshop to help them overcome their dependence on substances before their release.
Article continues below advertisement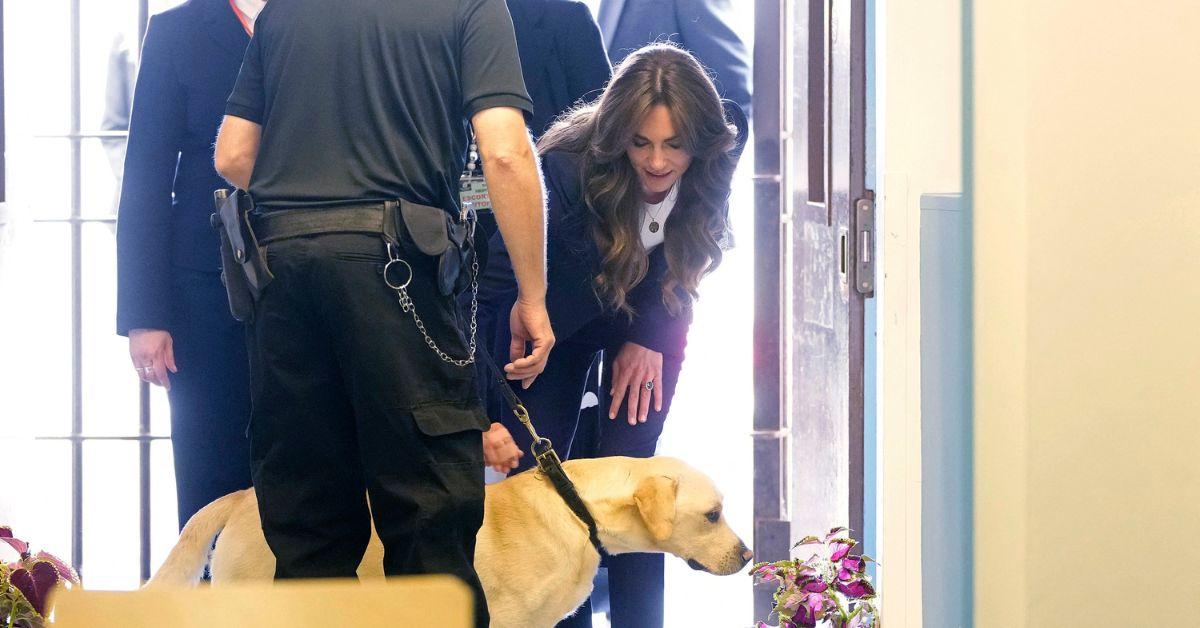 The visit marks Kate's first solo royal engagement since the end of the Wales family's summer break. She was previously seen with the Prince of Wales on Accession Day last Friday, when the future monarch and consort visited St David's Cathedral to commemorate the one-year anniversary of Queen Elizabeth II's death.
Saturday, September 9, was the one-year anniversary of William and Kate officially becoming the Prince and Princess of Wales, which are the titles once shared by his parents, the now-King Charles III and Diana, Princess of Wales.
Article continues below advertisement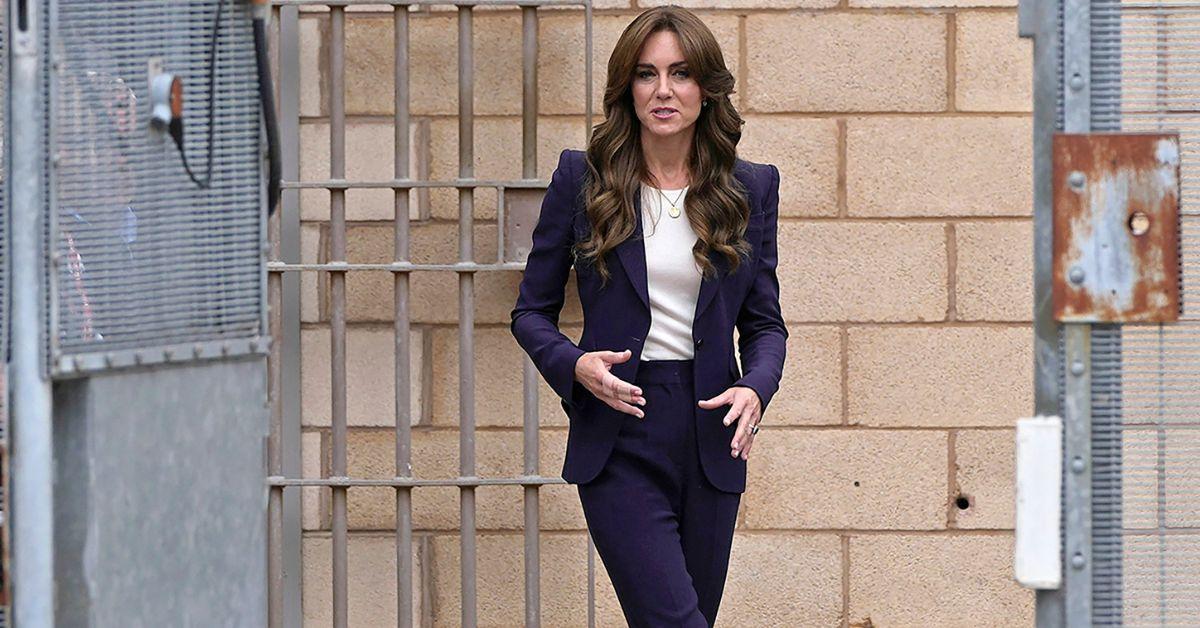 HRH's tour of HMP High Down also follows her joint appearance with William and Anne, Princess Royal, on an episode of Mike Tindall's podcast taped at Windsor Castle.
"I don't think we've managed to finish a game of tennis, the two of us. It becomes a mental challenge between the two of us," the princess revealed when speaking about her competitive streak with Prince William.
Article continues below advertisement