Prince Harry 'Leans on Meghan for Support' During Red Carpet Appearance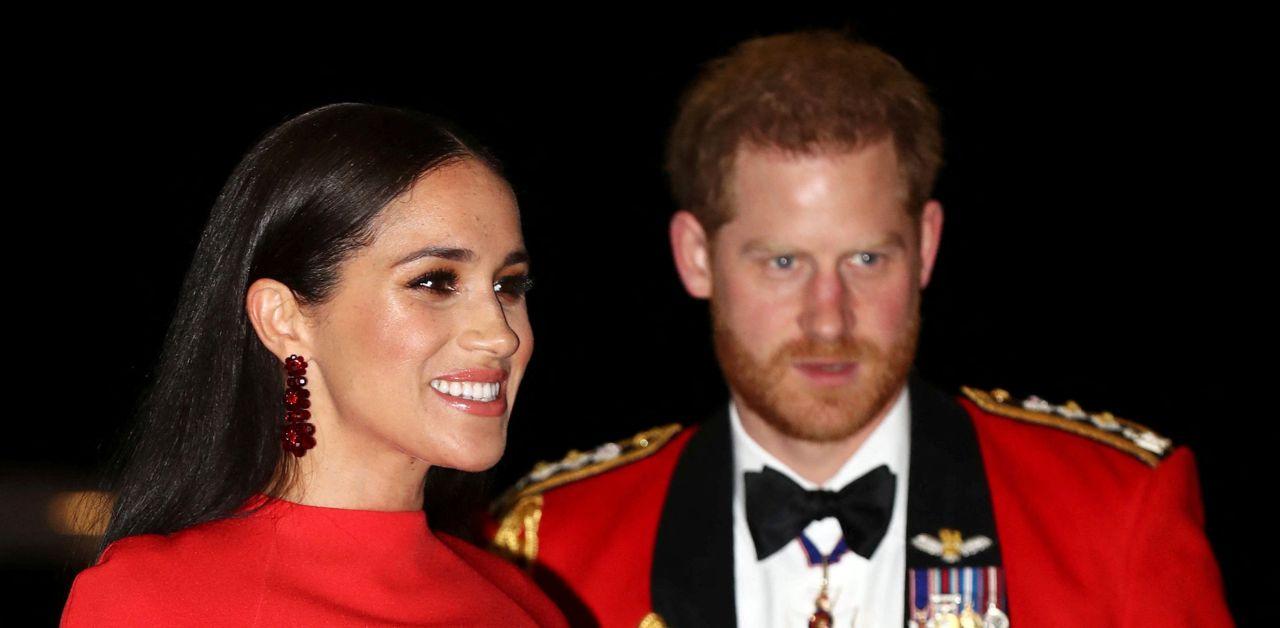 Prince Harry's Heart of Invictus premiered on Wednesday, August 30, and the Duke of Sussex was visibly anxious about a public appearance during the docuseries.
Article continues below advertisement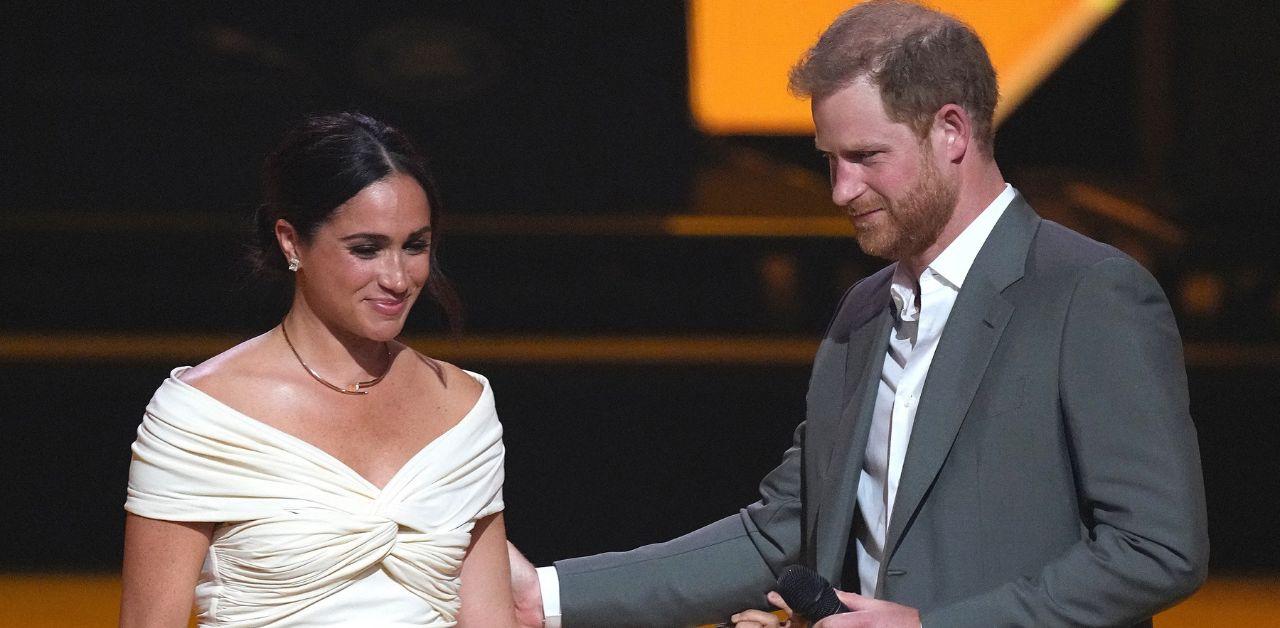 Body language expert Judi James discussed Harry's behavior in an interview.
"The very best body language from Harry comes at the start of the first episode in a bizarre moment when he is asked by the interviewer who he is and what he does," James explained. "This is an absolute killer question for any royal and Harry is no exception as he appears thrown and floundering."
"(Harry looks) even wary as the stalls for time by repeating the question: 'What do I do?' the professional added. "He turns his head away to think and his tongue even pokes from his mouth in a gesture of concentration, like a child answering a question in an exam."
Article continues below advertisement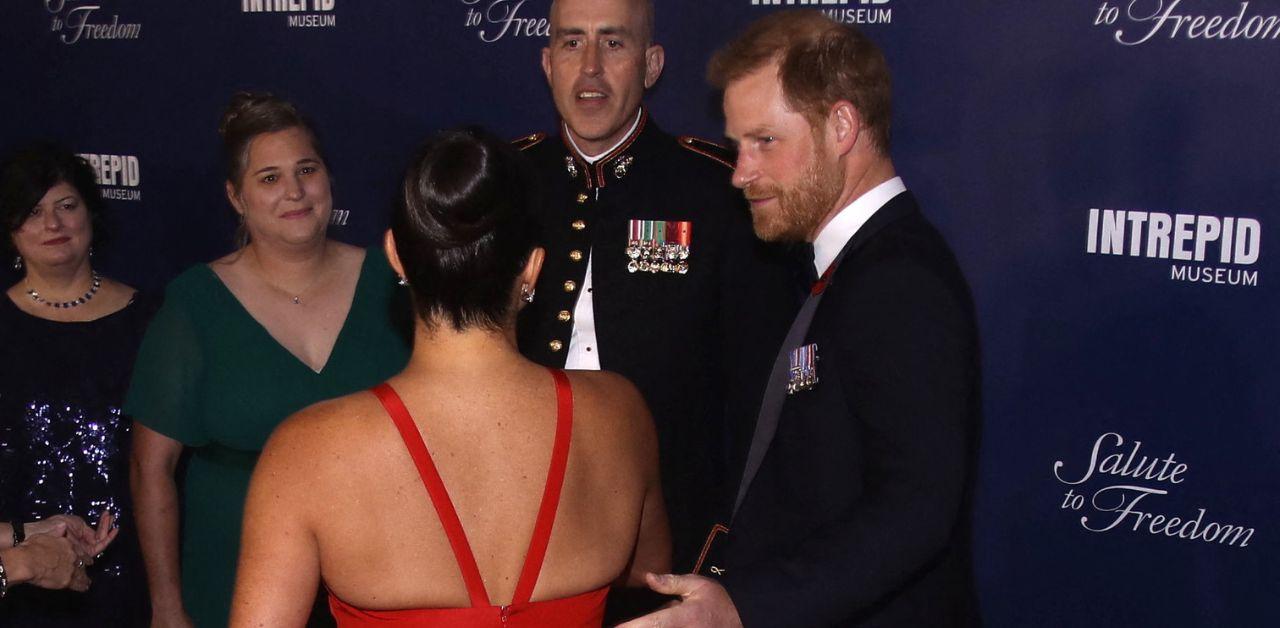 Video footage showed the Sussexes heading to a red carpet event, and Harry preparing to give a speech.
"Here the couple are keen for us to get a glimpse of the real deal though, which was the anxiety running behind the red carpet glamour and Hollywood smiles," James shared. "Harry was actually not just nervous but very very nervous."
Article continues below advertisement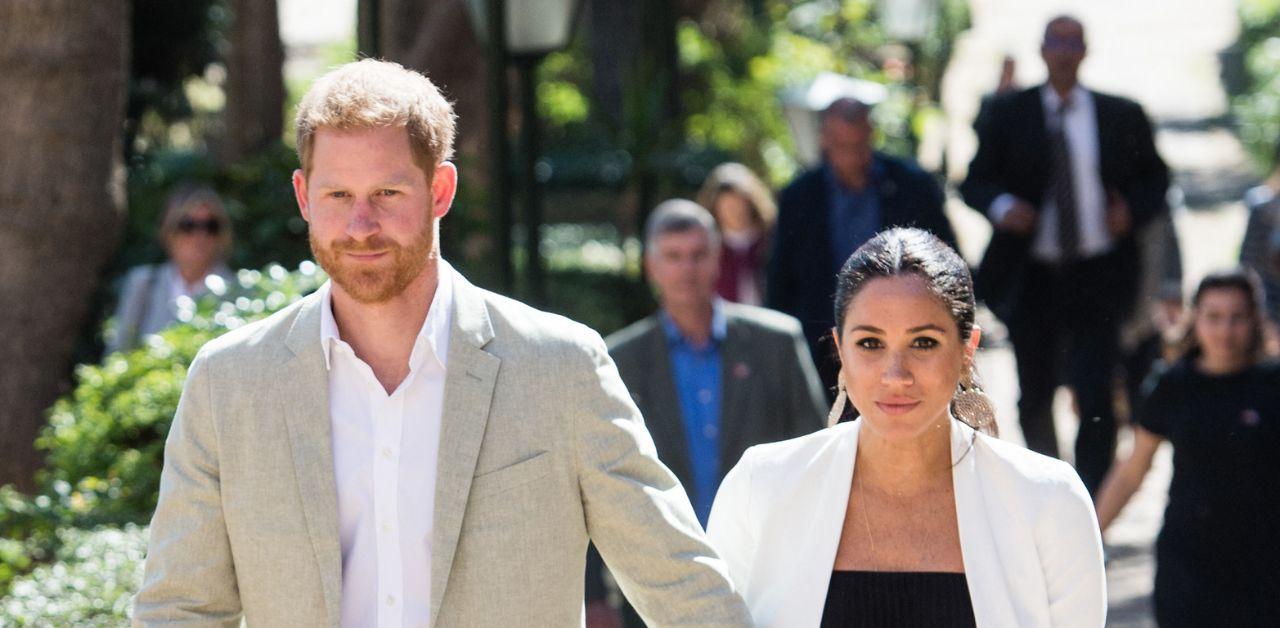 The Duke and Duchess of Sussex were seen entering the Salute to Freedom gala in New York City and Harry alluded to feeling tense.
"We haven't done this for a while," Harry said, and Meghan replied, "I know."
"My heart's like 'digydigydigy,'" he added.
James thinks the moment showed that Meghan was "dripping with reassurance and affection," adding that viewers could "clearly see how much he leans on Meghan for support and backup."
Article continues below advertisement
Heart of Invictus introduces a new era for the Sussexes' professional careers. Since leaving the royal family, the duo has focused on their combined brand, but they're taking steps toward developing their own platforms. Meghan released her solo podcast, "Archetypes," in 2022 and Harry published his memoir, Spare, in 2023.
Heart of Invictus is Harry's first independent production for Netflix.
"There were clear signs of a professional separation when WME announced that they were only signing Meghan Markle," Kinsey Schofield told Fox News Digital. "Then the 'Heart of Invictus' trailer was released, and we discovered that Prince Harry was the executive producer — without Meghan."