Meghan Markle Worries Kate Middleton Will 'Meddle' in Prince Harry's Upcoming 'Peace Talks' With Royal Family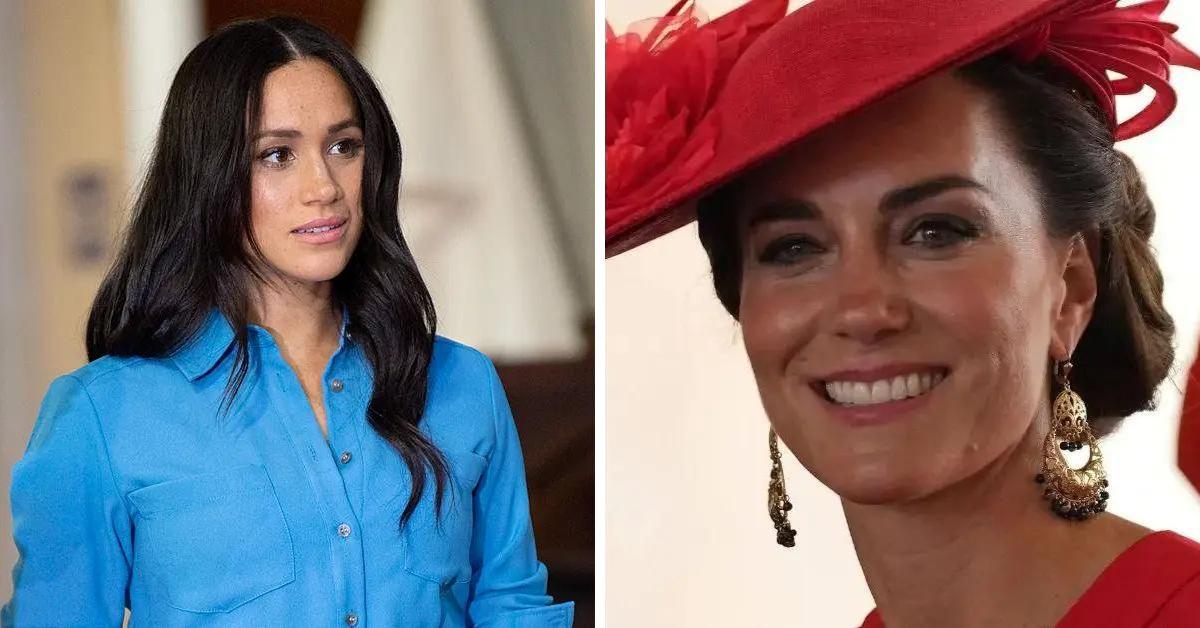 Article continues below advertisement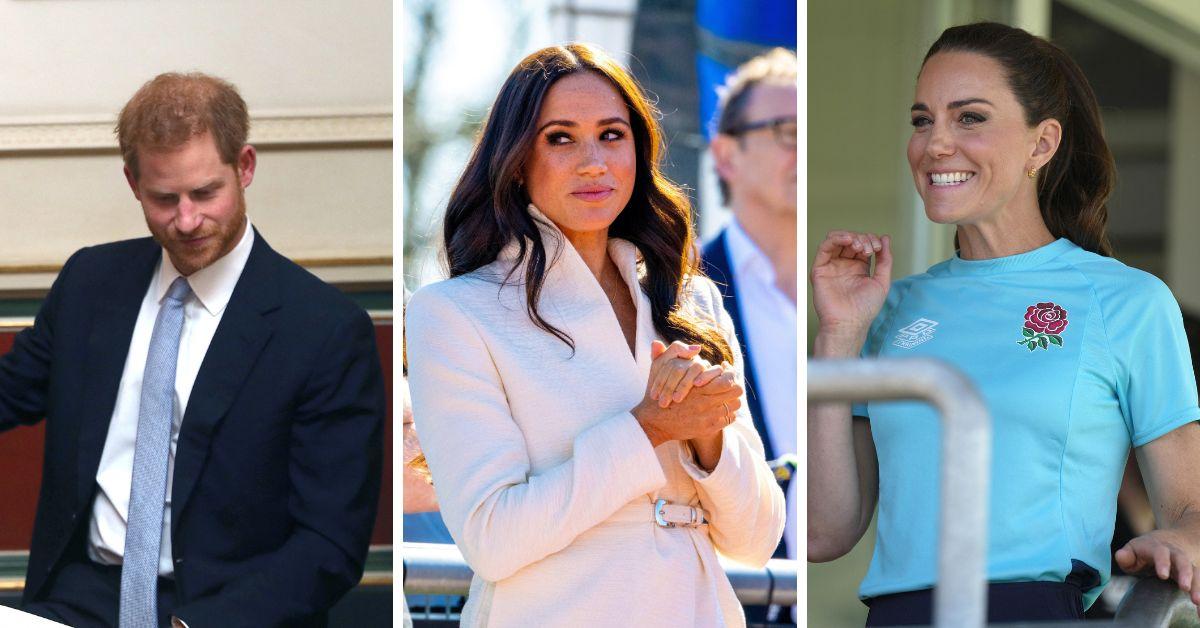 "[Meghan] can't help but feel that Kate is meddling in their business," the anonymous source continued.
This news comes amid reports suggesting the Duke of Sussex will meet with his father to try and bury the hatchet during his 24-hour pit stop in Britain from September 7-8. Harry will visit London to attend the WellChild Awards ceremony before heading to Germany the next day for the opening of the Invictus Games on September 9.
His Majesty will be secluded at Balmoral Castle in the Scottish Highlands as his youngest son's trip coincides with his Accession Day on the 8th, which marks his coming to the throne and the one-year anniversary of Queen Elizabeth II's death. British monarchs have historically spent this day, whenever it may be, in quiet solitude, which is a tradition dating back to Queen Elizabeth I in the 16th century.
Article continues below advertisement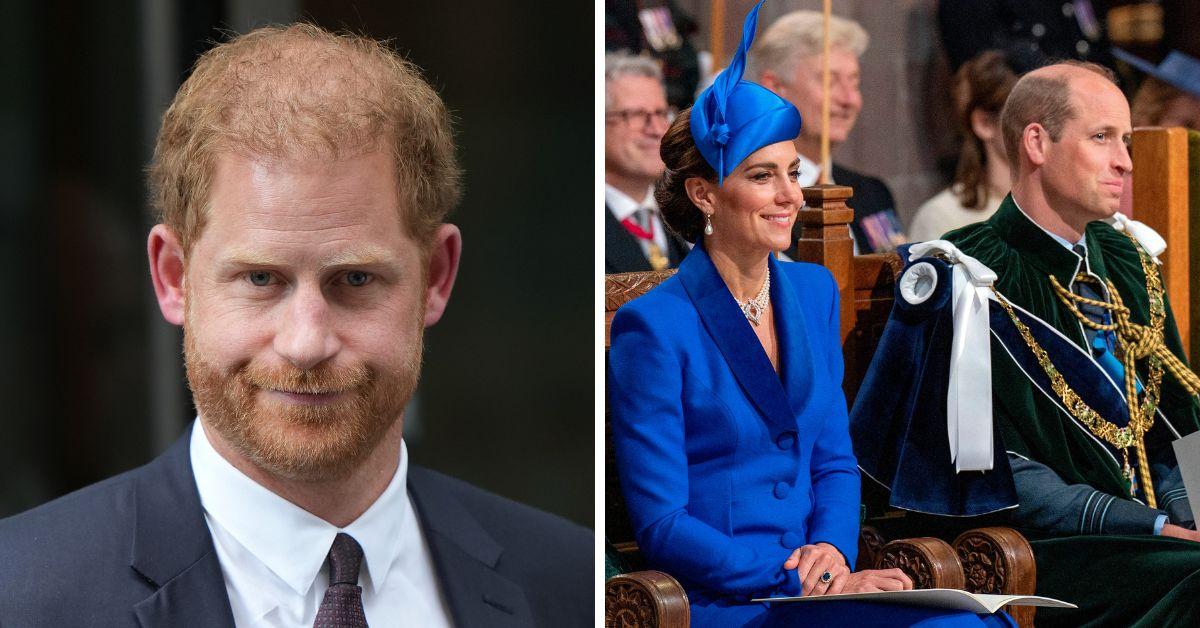 Despite this, it is widely speculated the prince may meet with his dad anyway, since he has not seen him in person since the coronation on May 6. Kate and Prince William are expected to be in Wales on Accession Day, even though an insider suggests the princess could attend the peace summit to add her input.
As The Royal Observer previously reported, the future queen was rumored to have called the Montecito Duke earlier in the summer to reconnect with him after years of turmoil.
Article continues below advertisement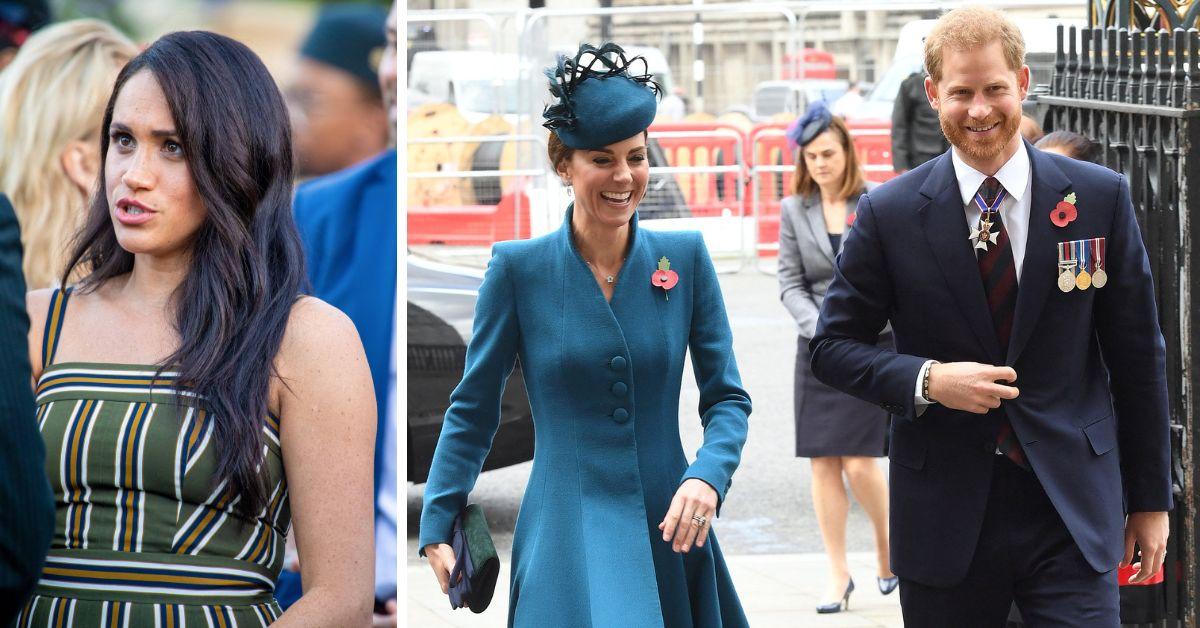 "Kate has been in touch with Harry to tell him to keep his chin up and not worry too much about these temporary setbacks," an insider told an outlet. "She feels very sorry for him right now. Seeing him go through all these setbacks is very difficult to witness, and it tugs at her heartstrings — especially as his court trial is taking place so close to their home."
If reports are to be believed, this could serve as a primary reason the Duchess of Sussex is concerned about her husband's family reunion and with her sister-in-law, in particular.
Article continues below advertisement