Prince Harry and Meghan Markle Could Have a 'Peace Talk' With King Charles: 'Royals Have Not Slammed the Door'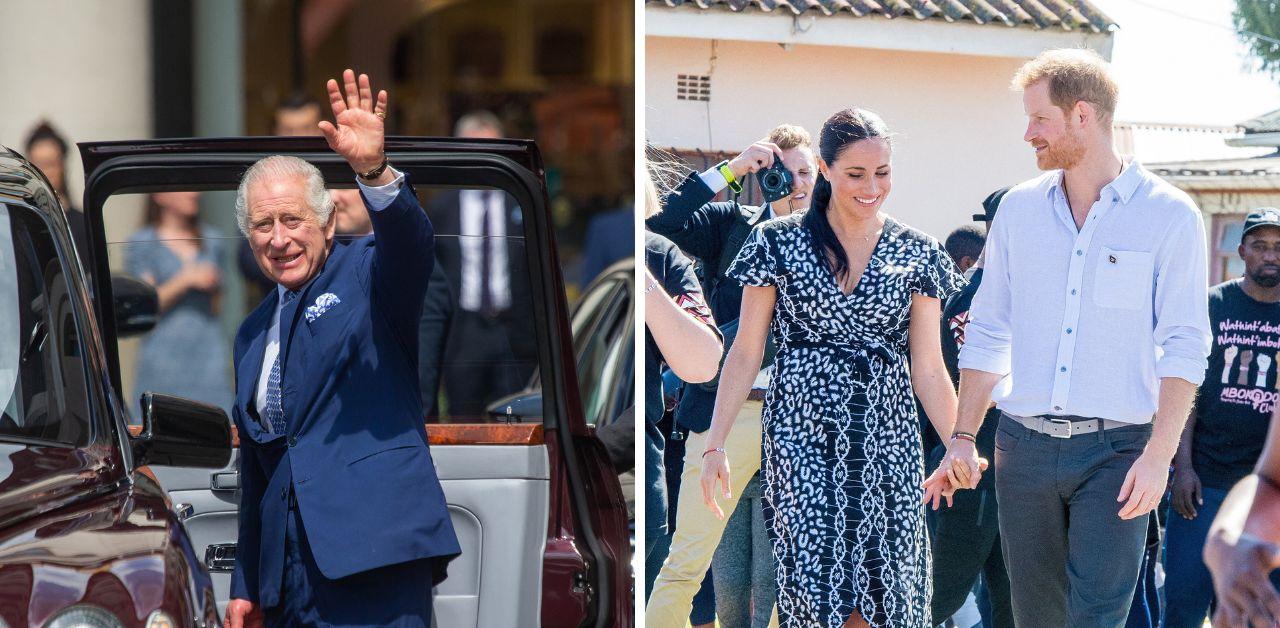 Prince Harry could mend things with his father, King Charles, but not without his wife, Meghan Markle.
The Duke of Sussex's relationship with His Majesty was notably impacted by his 2020 exit from royal life, followed by his controversial memoir, Spare.
Article continues below advertisement
Since the release of the tell-all tome and the couple's fall from grace, the pair took a step away from the public eye, and one royal expert thinks they're plotting a family reunion.
"Harry's been very quiet and so has Meghan," Duncan Larcombe explained in an interview. "They've kept their heads down for a number of months and I think possibly now would be a good time for Harry to meet his father and for them to have grown-up conversation, where some tensions and rawness of Spare and everything else has perhaps died down."
Article continues below advertisement
Larcombe later speculated that Harry will need the support from the Duchess of Sussex in order to mend things with his relatives.
"I would imagine Harry would want Meghan to be at the meeting. If Harry can patch things up with his family, then ultimately Meghan might be brought in from the cold as well," he added. "There's a way back for Harry I think, because the Royals have not slammed the door in his face."
Article continues below advertisement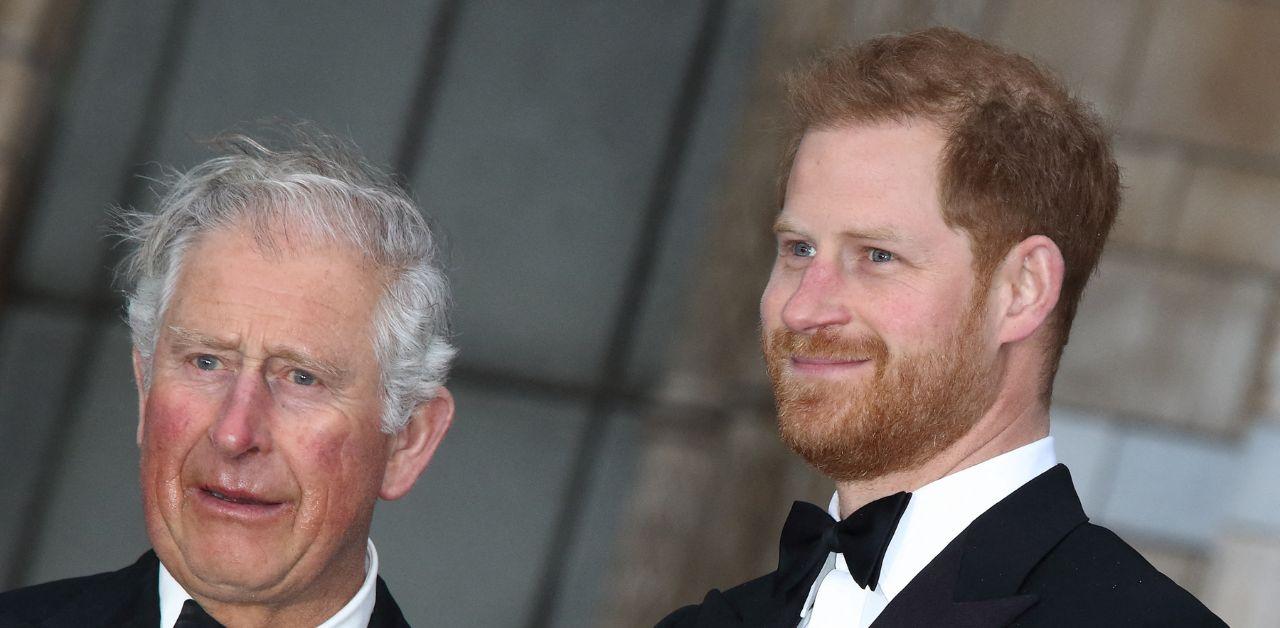 Despite the ongoing rumors about Harry and Charles' potential dialogue, it was revealed by an anonymous insider that Charles wouldn't be available during Harry's September trip to England.
"King Charles is due to return to London from Balmoral in the middle of September, which ties in with the end of Harry's Invictus Games trip to Dusseldorf," a source explained.
"The King has a rescheduled official visit to France on 20 September, so [he] has a few days to spare in London to meet with his son. Staff are trying to fine-tune the details as we speak," the insider added.
Article continues below advertisement
Even though Larcombe believes Harry can reunite with Charles, friends of Prince William claimed the possibility of a resolution is nonexistent.
"He feels utterly betrayed by what Harry wrote about him in the book [Spare] and said about him on Netflix," the confidant shared. "They were very close growing up so it has been very painful for William. But ultimately what can he do? Just look at Spare. It's literally William's worst nightmare. It is a total violation of his privacy."
"On top of that, Harry has criticized Kate and the way he is bringing up his children," they added.