'Damaged' Beyond Repair: It Could Take 'Years' for Kate Middleton to Forgive Meghan Markle and Prince Harry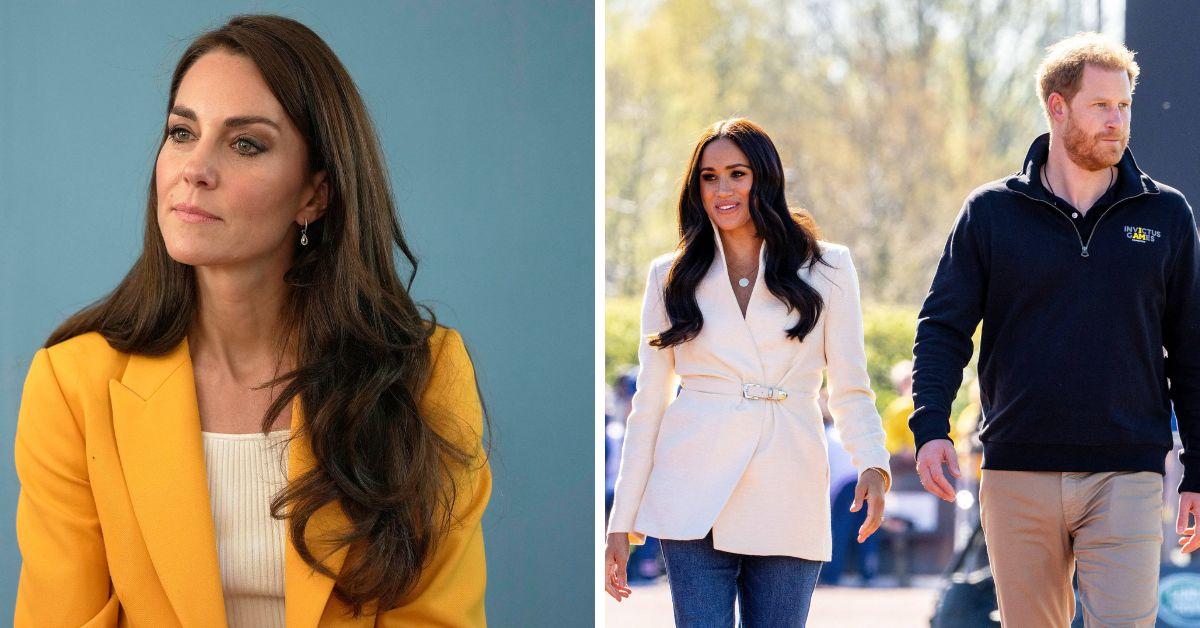 Kate, Princess of Wales, has no desire to end her long-running rift with Prince Harry and Meghan Markle.
"Some of what Harry and Meghan have said, particularly about Kate, was so personal, and it's going to take years to heal the hurt because of the damage that's been done," royal commentator Duncan Larcombe dished.
Article continues below advertisement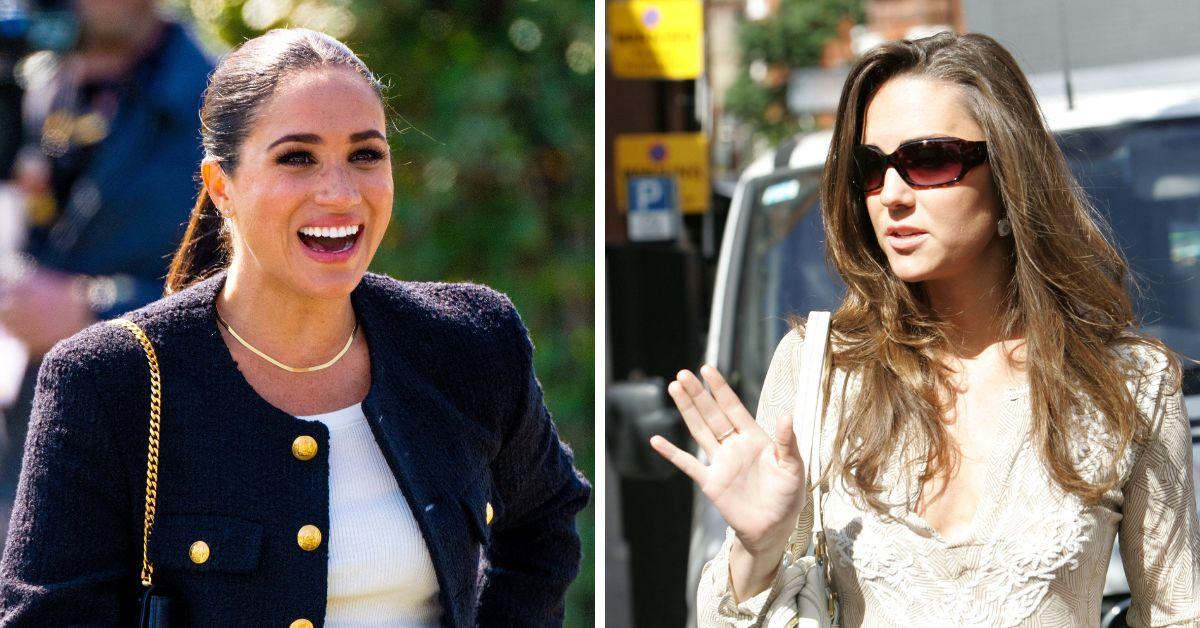 "It's going to take more than an apology to fix the relationships," the expert added.
The feud between the Sussex duo and the future queen is said to have begun during the run-up to Harry and Meghan's wedding in May 2018. There was an exchange that occurred between Kate and Meghan that reportedly soured their dynamic with one another from there on out.
In what is now known as the "Princess Charlotte bridesmaid dress fiasco," conflicting reports detail how the royal spouses made each other cry, although the Duchess of Sussex told Oprah Winfrey it was Catherine who made her break down in tears.
"There was a problem with the dresses for the bridesmaids, apparently," Harry wrote in Spare when referring to Kate's concern. "They needed altering. The dresses were French couture, hand-sewn from measurements only. So it wasn't a big shock that they might need altering." The then-Duchess of Cambridge allegedly told the former actress that Charlotte's outfit was "too big" and made the toddler cry when she tried it on.
Article continues below advertisement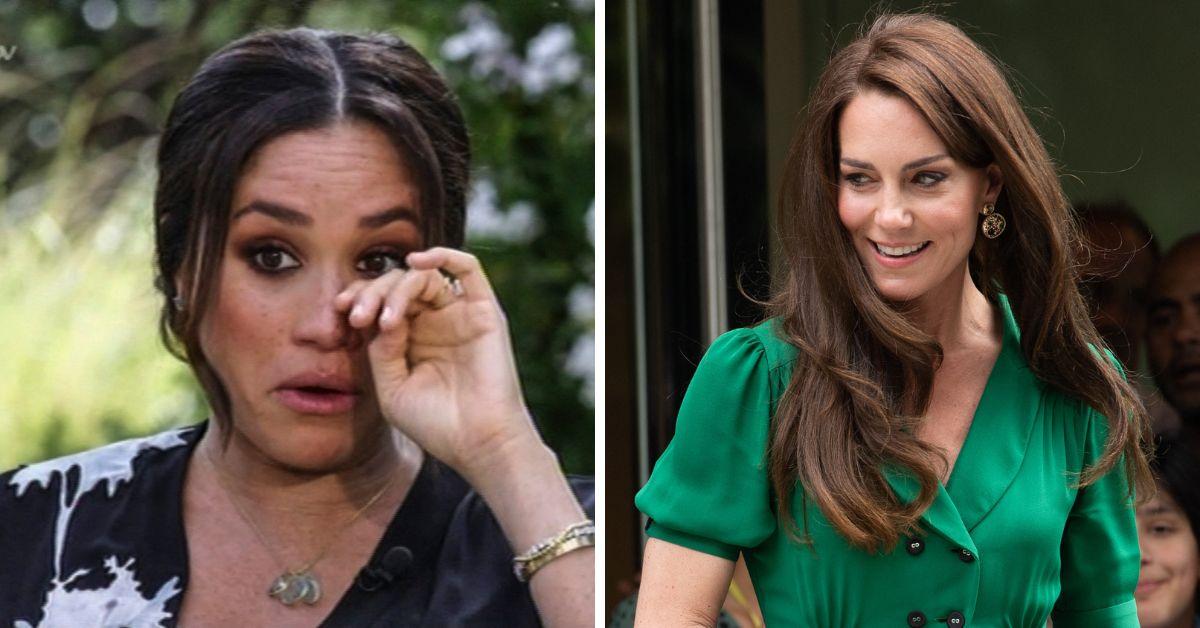 This apparently infuriated the duchess-to-be, who tore into the future Princess of Wales for not understanding how stressful matters were for her with the wedding and the issues with her family. There were some who did not believe the Duchess of Sussex when she told Winfrey about the incident.
"If you pay attention just to the left side of her face, you can see that she is showing contempt and joy. Neither of those emotions goes with what she's saying. That way, we can assume that she's lying at that moment," body language analyst Jesus Enrique Rosas told a publication.
The Duke of Sussex would also take aim at his sister-in-law in his autobiography when he consistently compared his wife's press attention to Kate's. The fifth in line to the throne also alleged that the next Queen Consort egged him on to wear the Nazi uniform that caused a scandal in early 2005. He further added that both she and Prince William laughed at him when the image was splashed across TV screens and newspapers the next day.
Article continues below advertisement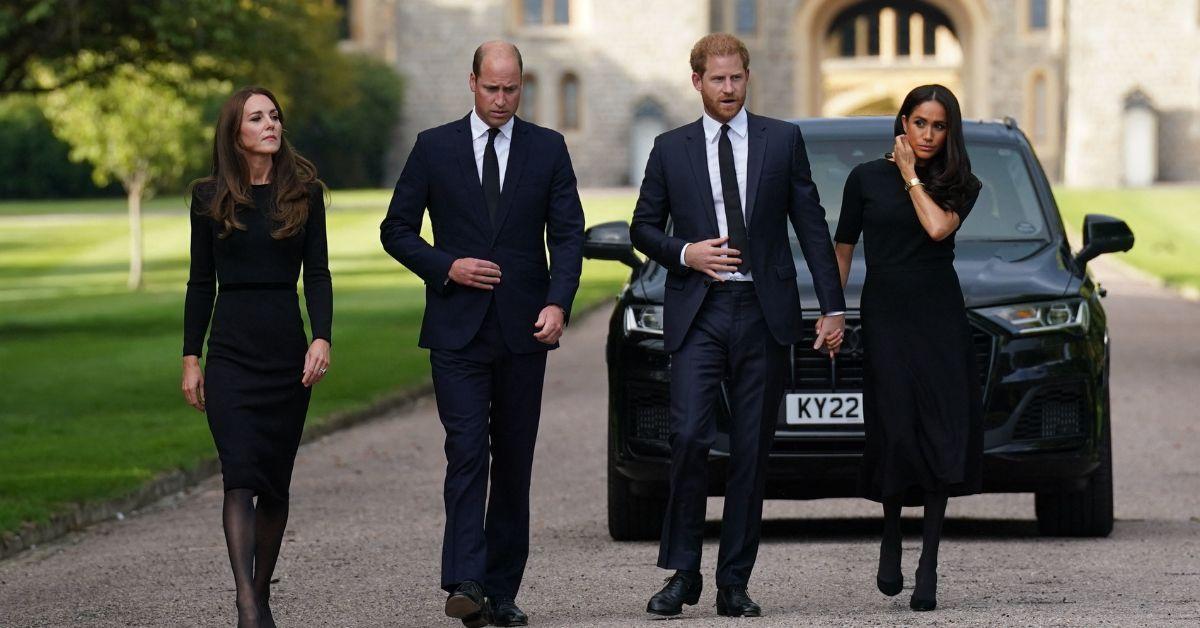 Numerous royal analysts have pointed out how the feud between the former "Fab Four" will likely never heal. The revelations in Harry and Meghan's Netflix documentary and Spare have dashed any hopes for reconciliation.
The four millennial royals have not been seen together since Queen Elizabeth II's state funeral on September 19, 2022.
Article continues below advertisement