Another Friend Lost? Meghan Markle Mysteriously Absent From Serena Williams' Lavish Baby Shower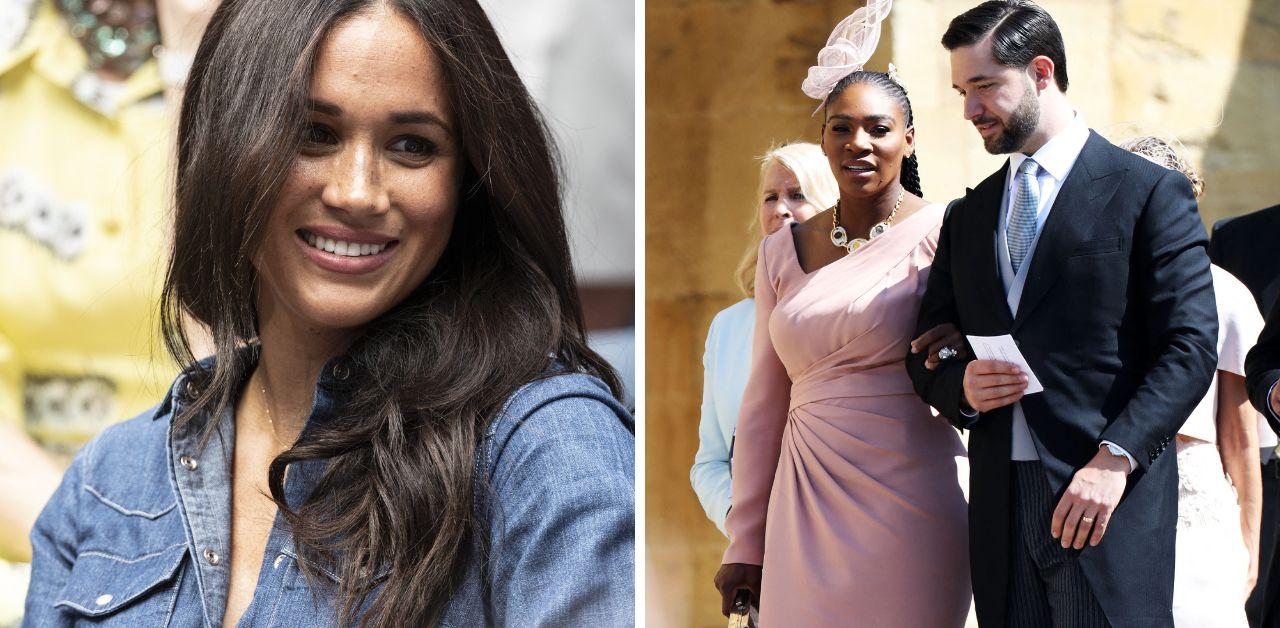 Meghan Markle and Serena Williams' friendship began in 2010 after the pair met at Super Bowl XLIV. Since then, the duo have been vocal about their bond, and Williams and her husband, Alexis Ohanian, attended Meghan's wedding to Prince Harry.
Despite their years of supporting one another, the Duchess of Sussex was missing in all of Williams' baby shower content.
Article continues below advertisement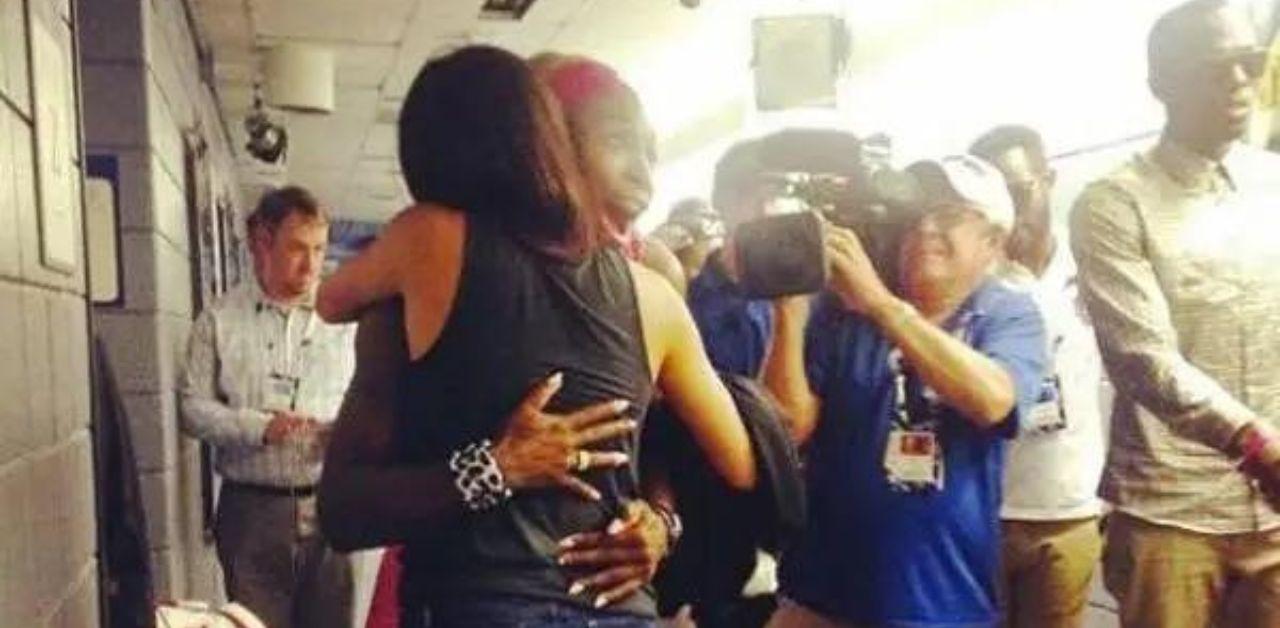 The tennis icon shared snapshots on YouTube and Instagram from her baby shower that doubled as a gender reveal. Williams was surrounded by loved ones, including her father, Richard, sister Venus Williams and more.
Even though Meghan wasn't seen in any of the shared images or videos, Williams played an important role in planning Meghan's pregnancy celebration. The 2019 gathering received pushback from critics, but the swanky event was held in New York City to help usher the Suits star into motherhood.
"Planning something like that takes a lot of effort. I'm a perfectionist, so I'm like, 'Let's make it perfect,'" Williams told a publication shortly after the celebration was held.
Article continues below advertisement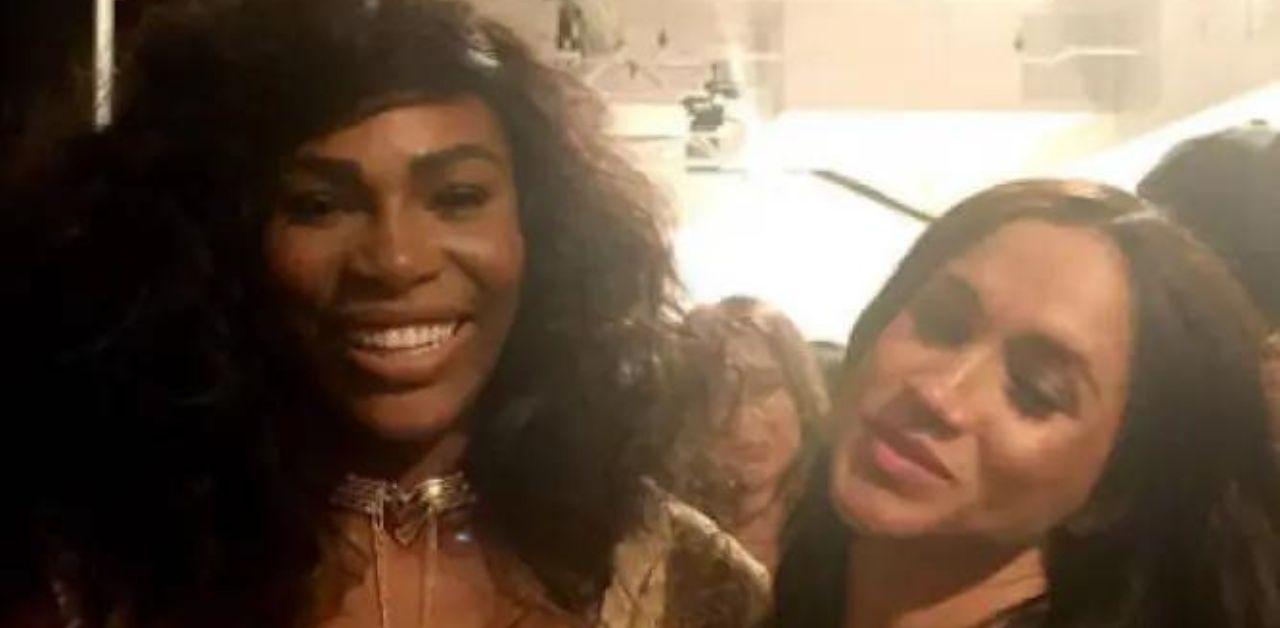 When Meghan launched her Spotify exclusive, "Archetypes," Williams was her first celebrity guest, and the pair discussed the "misconception of ambition."
The sports legend openly supported Meghan's professional journey for years, and the Duchess of Sussex attended several of Williams' matches prior to her retirement.
More recently, in Meghan's tell-all docuseries, Harry & Meghan, Williams made several appearances and discussed the American royal's nuptials. "To have her culture represented at that wedding, it was amazing. I loved it," the Compton native shared.
Article continues below advertisement
It wasn't confirmed if Meghan skipped the outing or avoided the cameras, but the Northwestern alum has a reputation for abandoning companions as she chases her dreams. The Royal Observer previously reported childhood confidant Ninaki Priddy was given the boot after Meghan divorced her first husband, Trevor Engelson.
"All I can say now is that I think Meghan was calculated — very calculated — in the way she handled people and relationships. She is very strategic in the way she cultivates circles of friends. Once she decides you're not part of her life, she can be very cold," Priddy told an outlet.
"It's this shutdown mechanism she has. There's nothing to negotiate. She's made her decision and that's it," she added.
Article continues below advertisement
Meghan also dumped stylist Jessica Mulroney, after the Canadian fashionista was accused of being racially insensitive and tone-deaf. Mulroney's dwindling image threatened Meghan's, as she attempted to brand herself as an advocate for racial equity and accused her in-laws of being prejudiced.
"Meghan said friends reflect friends and because of what's at stake she can no longer be associated with Jessica, at least not in public. She has to do what she has to do in order to preserve her dignity and her own reputation," an insider told Page Six.
It was later reported by The Mail on Sunday that the Sussexes cut ties with David Beckham and Victoria Beckham, as well as Amal Clooney and George Clooney — four A-listers that attended their royal marriage ceremony.
Williams spoke to The Business of Fashion.