Serena Williams Praises 'Selfless' Meghan Markle For Speaking Out About 'Sexism & Racism' In Oprah Winfrey Interview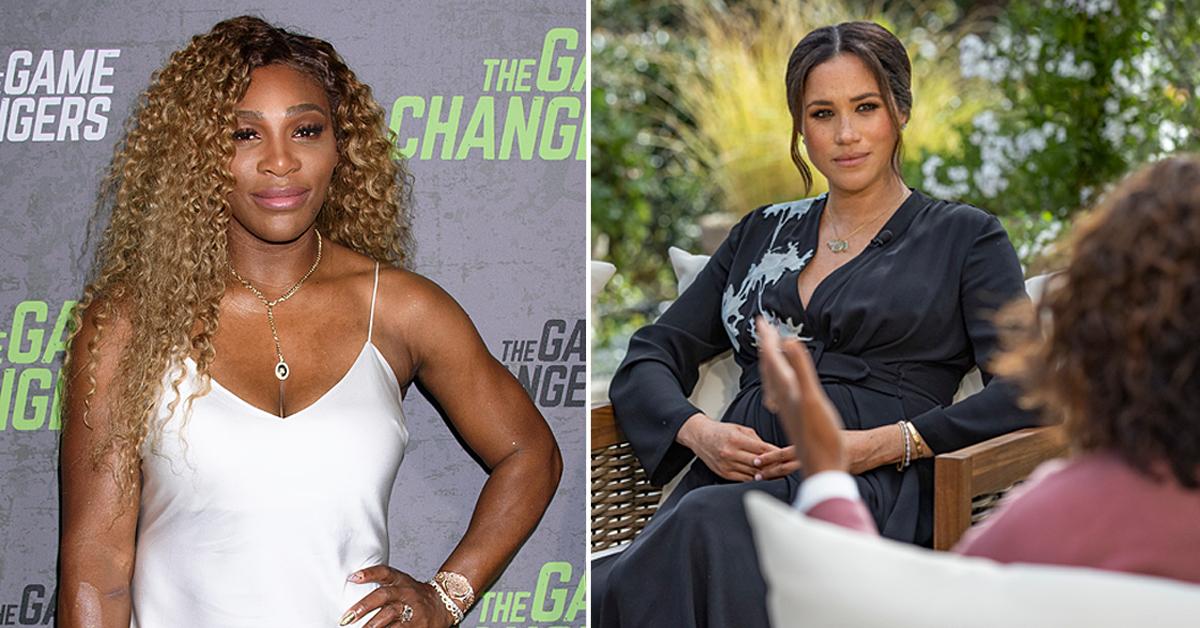 Just about everyone tuned in to watch as Prince Harry and Meghan Markle shared their side of the story with Oprah Winfrey in a tell-all interview — including Meghan's good pal Serena Williams.

After the TV special aired, the tennis superstar took to social media to pay tribute the former actress for speaking her truth and sticking up for others. "I am so proud of you for being so brave. I know it is never easy. You are strong- both you and Harry," she captioned her Instagram post, which displayed a short note to Meghan. "I love you. I adore you. Your friend S."
Article continues below advertisement
"Meghan Markle, my selfless friend, lives her life — and leads by example— with empathy and compassion," her words to Meghan read. "She teaches me every day what it means to be truly noble. Her words illustrate the pain and cruelty she's experienced."

Williams, who attended Meghan and Harry's 2018 nuptials, then praised the Suits star for bringing attention to racism.
Article continues below advertisement
"I know first hand the sexism and racism institutions and the media use to vilify women and people of color to minimize us, to break us down and demonize us," she noted. "We must recognize our obligation to decry malicious, unfounded gossip and tabloid journalism. The mental health consequences of systematic oppression and victimization are devastating, isolating and too often lethal."
"I want Meghan's daughter, my daughter and your daughter to live in a society that is driven by respect," Williams concluded. "Keep in your memory the fruitage of the spirit is love, joy, peace, long-suffering, kindness, goodness, faith, mildness, self-control. Against such things there is no law."
FROM CHRISTMAS SERVICES TO TROOPING THE COLOUR: HOW THE ROYALS CELEBRATE THEIR INTRIGUING FAMILY TRADITIONS
During Harry and Meghan's interview, the former admitted that racism played "a large part" in their decision to leave the royal family and move out of England.
Meghan also revealed that prior to giving birth to their son Archie, members of the royal family had "concerns or conversations about how dark his skin might be" — however, Meghan and Harry refused to identify which individuals were involved in the talk, though it was noted that Queen Elizabeth II and Prince Philip were not.