'Her Stylist Hates Her': Kate Middleton Slammed for Wearing the Same Pinstriped Suit Twice in 1 Week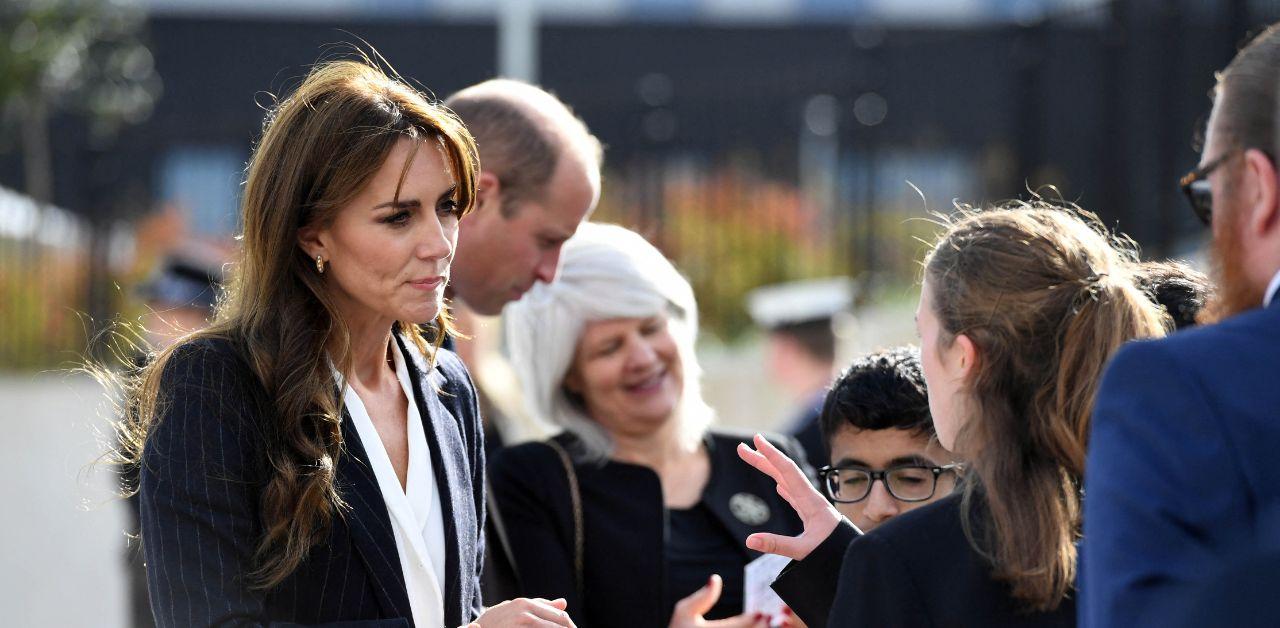 Article continues below advertisement
Kate sported the professional getup during a royal outing on Tuesday, October 3, and when she met Apple's CEO, Tim Cook, on Tuesday, September 29 — but social media users weren't impressed by her recycling the garb.
"Bored bored bored," one fan wrote. "The only thing I like is how she didn't wear the turtleneck again, it looked better how the model wore it with the shirt."
"Why would she wear the same suit twice in one week?" another lamented. "It's not bad enough she only wears the same McQueen or Mouret suits in different colors for every engagement. So disappointing!!!"
One person pointed the finger at Kate's team. "Her stylist hates her… I'll give her that," they complained.
Article continues below advertisement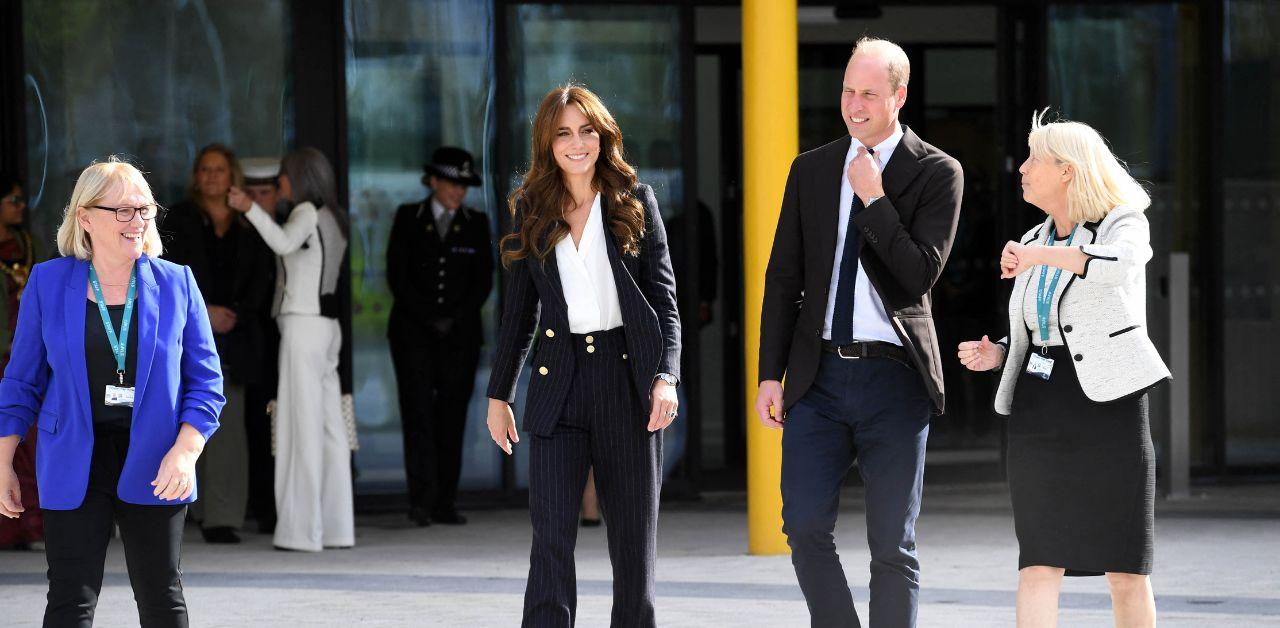 The Royal Observer previously reported fashion expert Miranda Holder speculated that the palace hoped to pull the public's attention away from Kate's clothing.
"It was announced earlier this year that the palace would no longer release details of what and who Kate is wearing," Holder explained
"Most probably in an attempt to focus the world's media on the important work the royals conduct rather than their fashion choices, but despite this recent lack of information, Kate is still hailed as a fashion icon globally, with the 'Kate effect' bringing good fortune to the brands she champions," she added.
Article continues below advertisement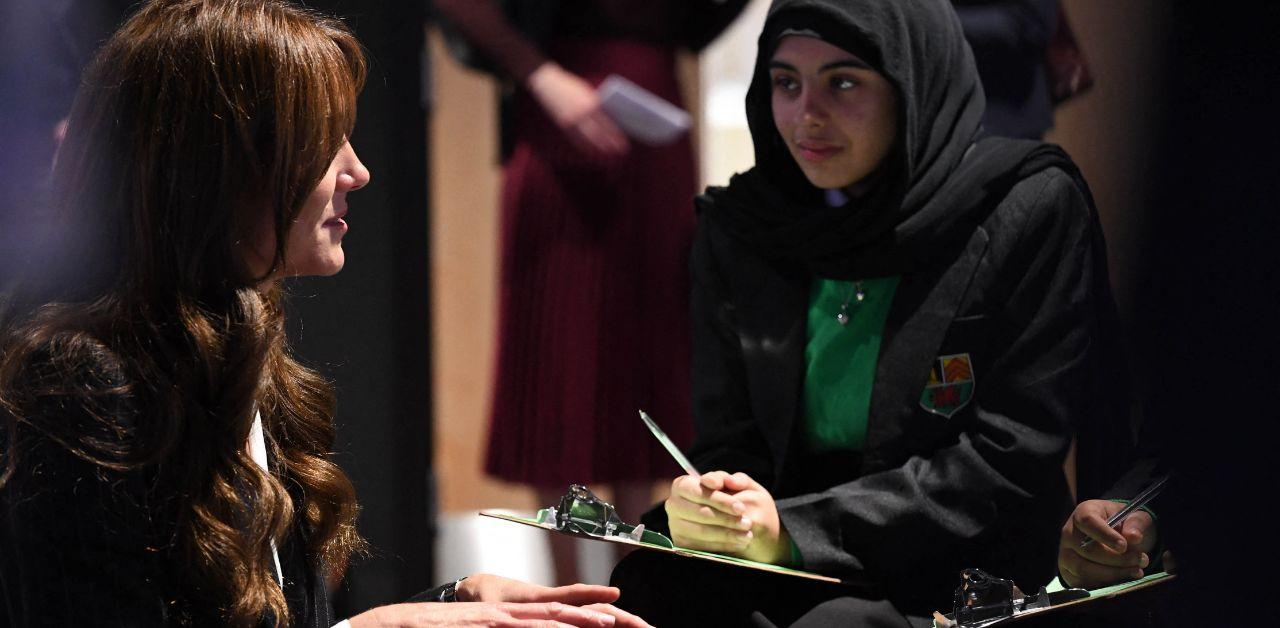 Despite the palace's desire to prioritize Kate's global impact, Holder applauded the Princess of Wales for her continued use of slacks.
"She's wearing trouser suits as her outfit of choice, certainly for royal appointments. The overall transition has been from the pretty, floaty and playful to the more refined, regal and sophisticated — a wardrobe befitting our future Queen," Holder told a publication.
Article continues below advertisement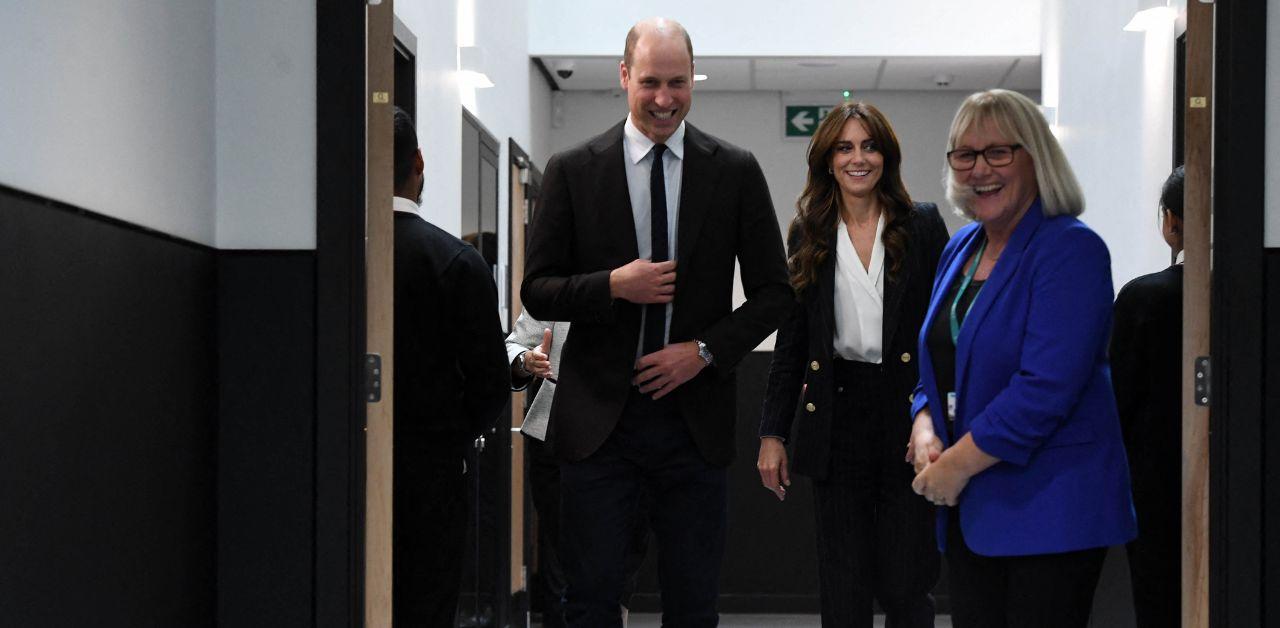 Kate's predecessor, Princess Diana, influenced generations of women, and Holder thinks the mom-of-three is following in the blonde beauty's footsteps.
"Kate's surrounded by influential figures," Holder explained. "Diana was the original royal fashion superstar, with a catalog of iconic outfits to her name. But Her Late Majesty the Queen was the ultimate diplomatic dresser, setting the bar for other Windsor wives to follow in terms of dressing to make others 'feel seen.'"
"Her outfit choices will become even more steeped in symbolism," the expert noted. "Perhaps then we'll see Kate return to a slightly softer silhouette and re-embrace the skirt in place of the more business-like trouser suit to reinforce William's position as King and our country's leader."
Article continues below advertisement
Bethan Holt discussed how Kate uses clothing to subtly share messages with onlookers.
"She's transforming before our eyes," Holt said. "She might not be able to say to us, 'Look, my life is now completely different, me and my husband are one step closer to the biggest job of his life,' but she is saying that through her fashion choices."