Prince Harry Claimed That Prince William and Other Family Members Slammed Meghan Markle's Nationality and Profession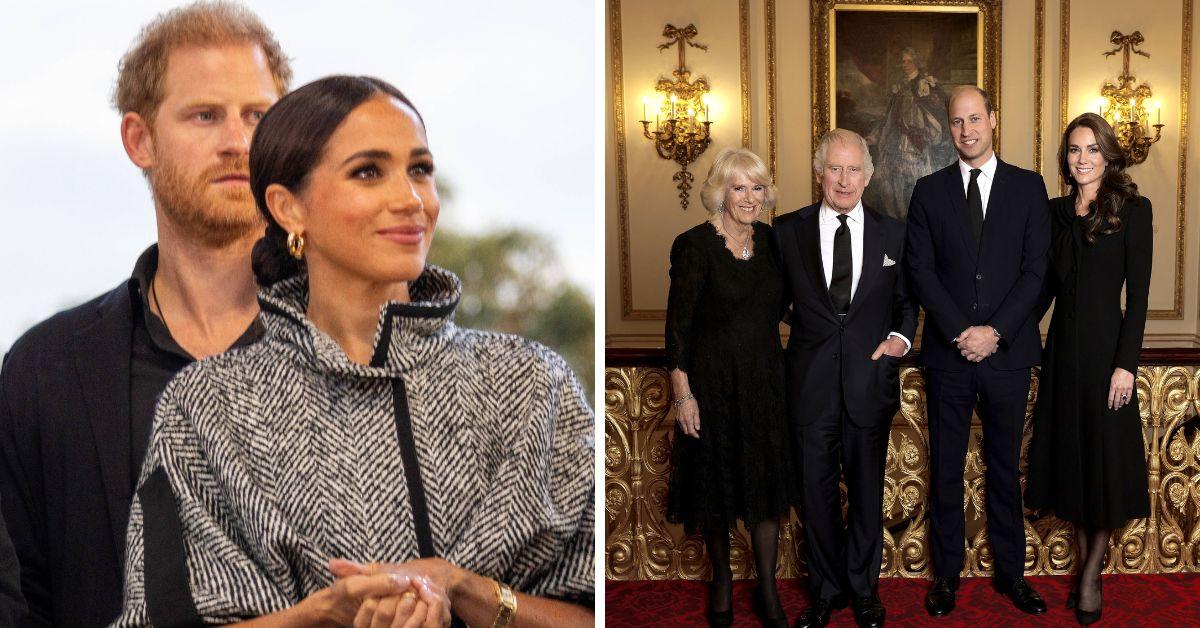 Prince Harry recounted how Prince William and many of his family members had issues with Meghan Markle's American nationality. The fifth in line to the throne wrote in his memoir, Spare, that he was told there would be "a host of difficulties I could expect if I hooked up with an 'American actress.'"
Article continues below advertisement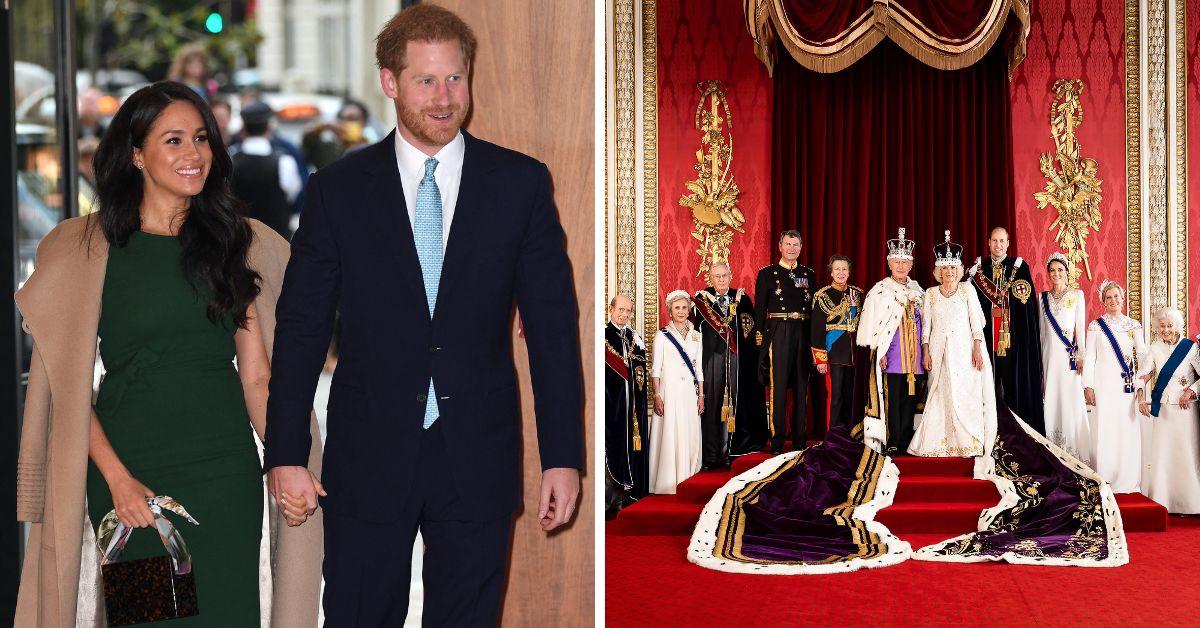 The initial meetings apparently occurred in 2017 in the lead-up to Harry's engagement to the Suits star. The fiery-haired prince claimed that his older brother told him: "She's an actress, after all, Harold [Harry's nickname]. Anything can happen," before adding how William "always managed to make" his future wife's job "sound like a 'convicted felon.'"
Before writing about his family's first impressions of Meghan, the father-of-two spoke openly about the alleged close-minded behavior of the royals in Netflix's Harry & Meghan. "I remember my family first meeting her and being incredibly impressed," the Duke of Sussex spilled in the doc. "Some of them didn't quite know what to do with themselves. Because, I think they were surprised. They were surprised that a ginger could land such a beautiful woman and such an intelligent woman."
"But the fact I was dating an American actress was probably what clouded their judgment more than anything else at the beginning. 'Oh, she's an American actress; this won't last,'" he added.
Article continues below advertisement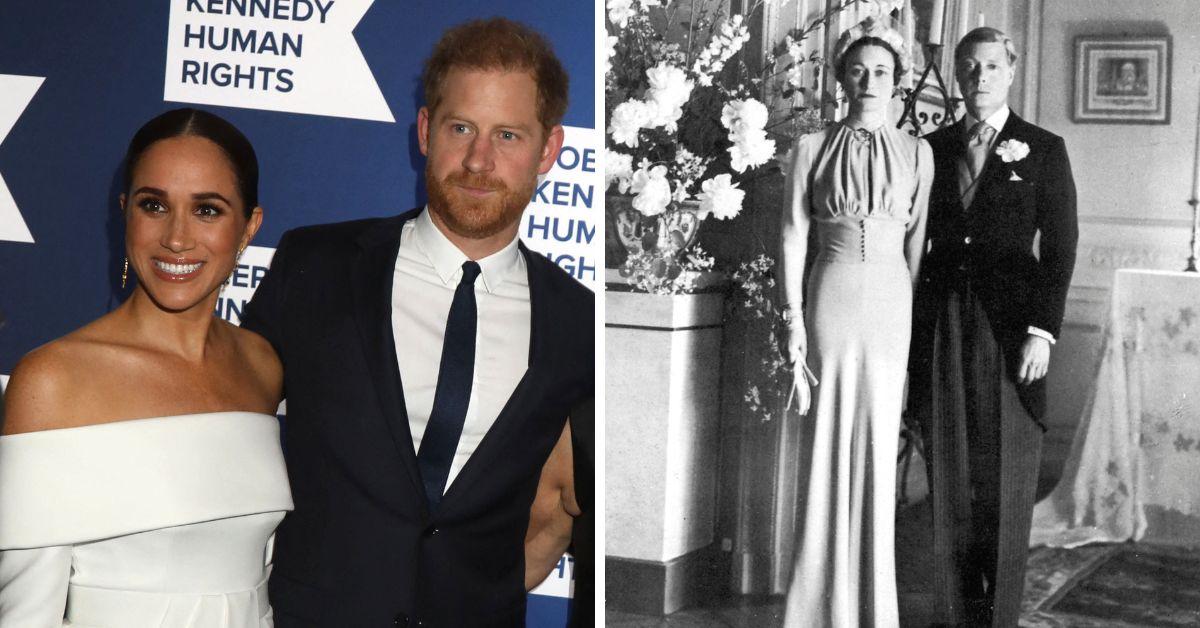 The Montecito transplants recollections sound eerily like the saga surrounding King Edward VIII and the American divorcee Wallis Simpson in the 1930s. The King wished to marry Wallis and make her his Queen Consort, but the aristocracy, the Church of England and the British Parliament objected to her nationality and having been married twice before.
Edward VIII would become the first British monarch to voluntarily abdicate the throne in December 1936. King George VI created him Prince Edward, Duke of Windsor, and forbade Wallis from becoming "Her Royal Highness" when they married in 1937.
Meghan was American and once divorced, which made the similarities between the two ladies even more apparent when "Megxit" happened in early 2020.
Article continues below advertisement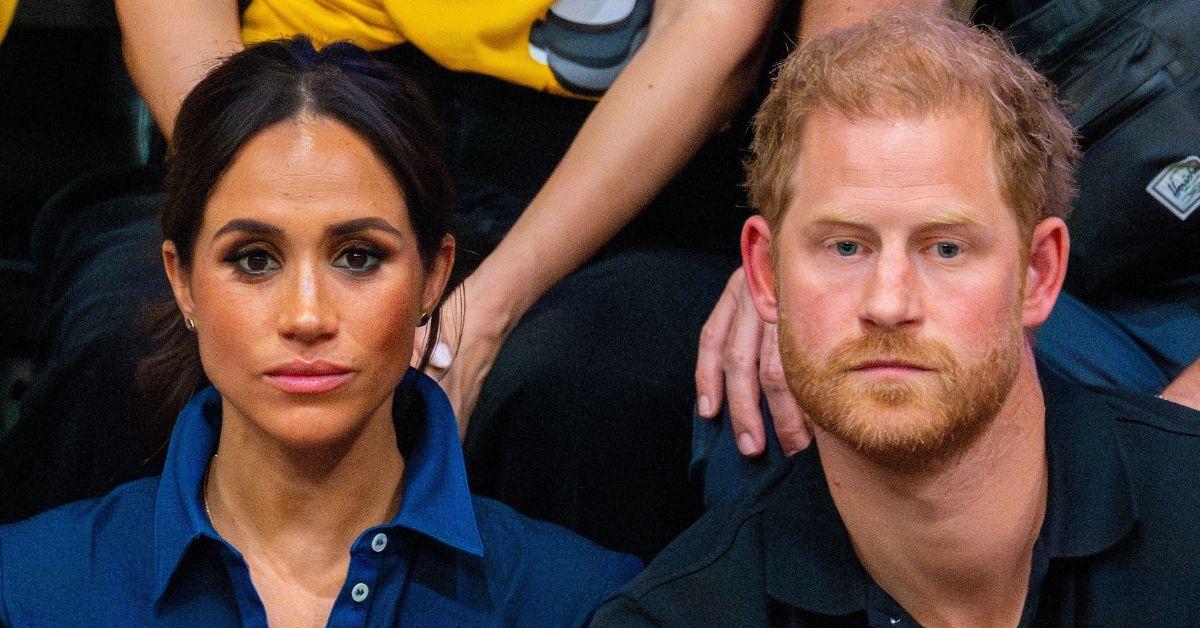 Even though Harry wanted to lay bare all the perceived injustices he felt he and Meghan underwent, there is speculation the Duchess of Sussex was not happy with Spare.
"She's always supportive of him, but behind closed doors, the backlash from the book has caused some tension," a source shared. "Meghan's worst fear is that Harry's loose lips could blow up everything they've worked so hard to achieve in California and tarnish their brand."
"She encouraged him to write about his journey because she thought it would help him process his emotions from losing his mother and all that he went through at the hands of the monarchy. She also wanted him to tell their love story, of course," the insider added. "She gets blamed every time Harry goes against the royals, no matter how often he insists he makes his own decisions. It's no different with the book."
Article continues below advertisement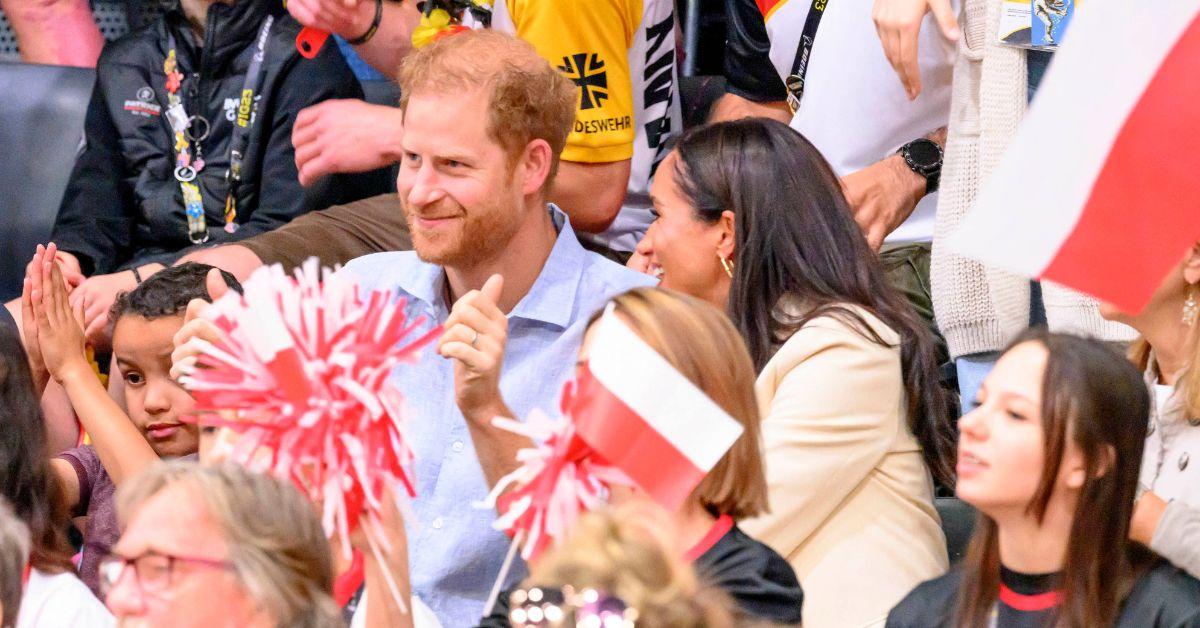 Geo News reported on Harry's statements.