Meghan Markle Urged to Debate Donald Trump 'If She Is Serious About Becoming a Politician'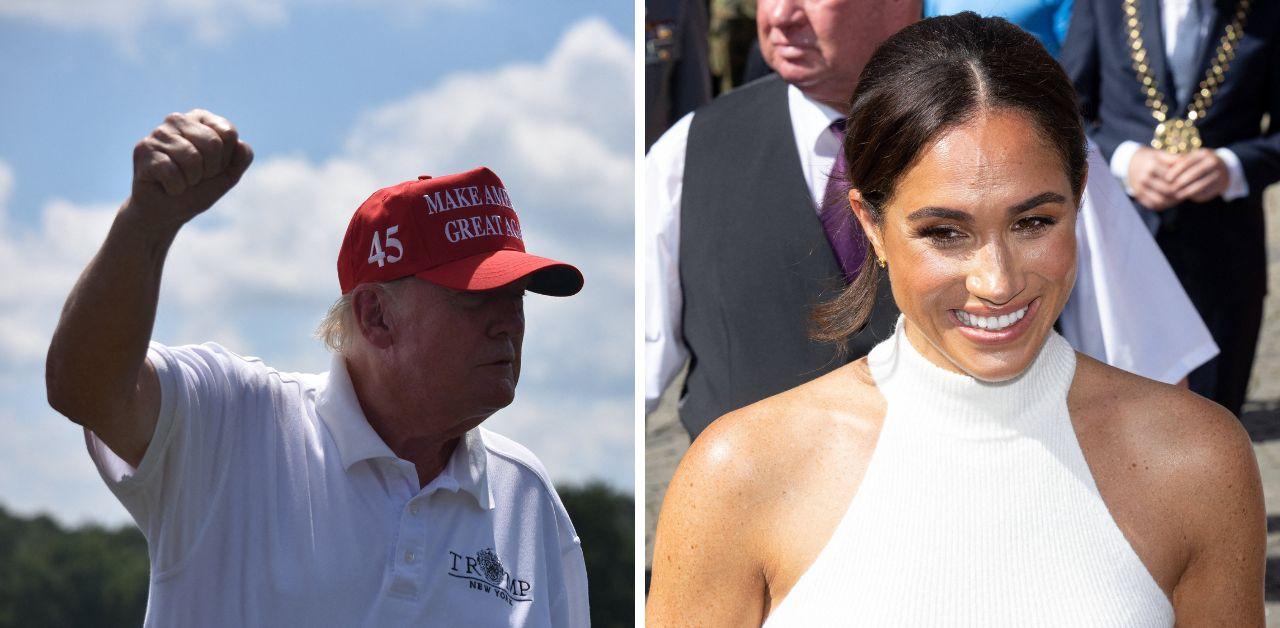 Meghan Markle transitioned from a working actress to becoming a duchess, but is there another career path she's moving toward? There have been rumors of the Duchess of Sussex becoming a politician, and former president Donald Trump admitted that he hopes to debate the Suits star one day.
Article continues below advertisement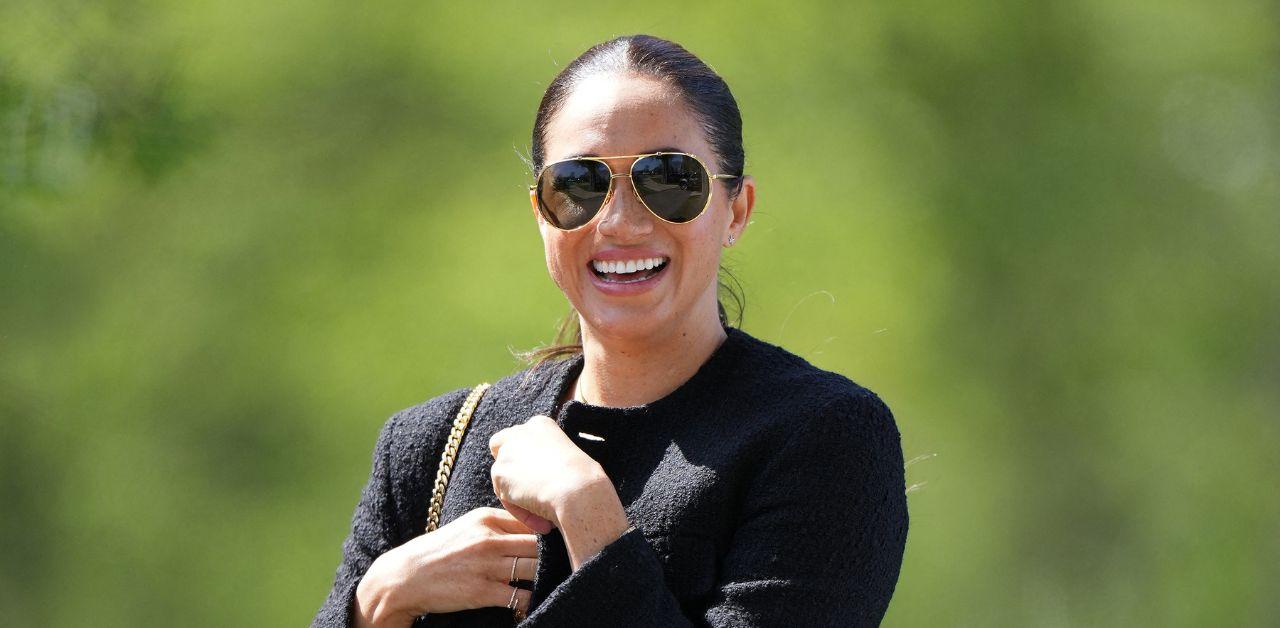 Royal correspondent Angela Levin discussed the real estate tycoon's confession during a GB News apperance. "Trump would eat her for breakfast, but she might want to do it if she is serious about being a politician," Levin explained.
"If she wants to be a politician, you have to win arguments, but I think underneath she has a thin skin and she doesn't want to be attacked by him," she added.
Despite Trump's goal, Levin admitted that the probability of him arguing with the mother-of-two is unlikely. "The chances of getting her are small," Levin added.
Article continues below advertisement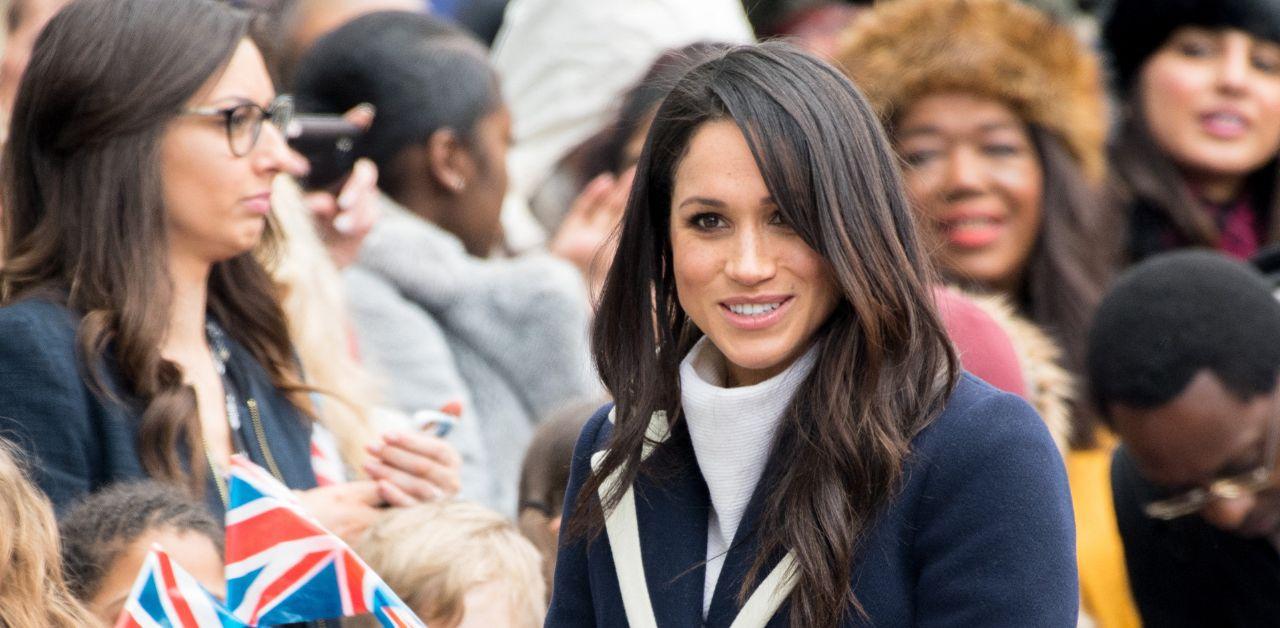 Trump revealed on The Hugh Hewitt Show that he's hoping to be arguing with the children's book author at some point.
"Let's go do something. I'd love to debate her. I would love it," Trump explained. "I didn't like the way she dealt with the Queen. I became very friendly with the Queen. She was an incredible woman."
"I disagree so much with what they are doing," he noted.
Article continues below advertisement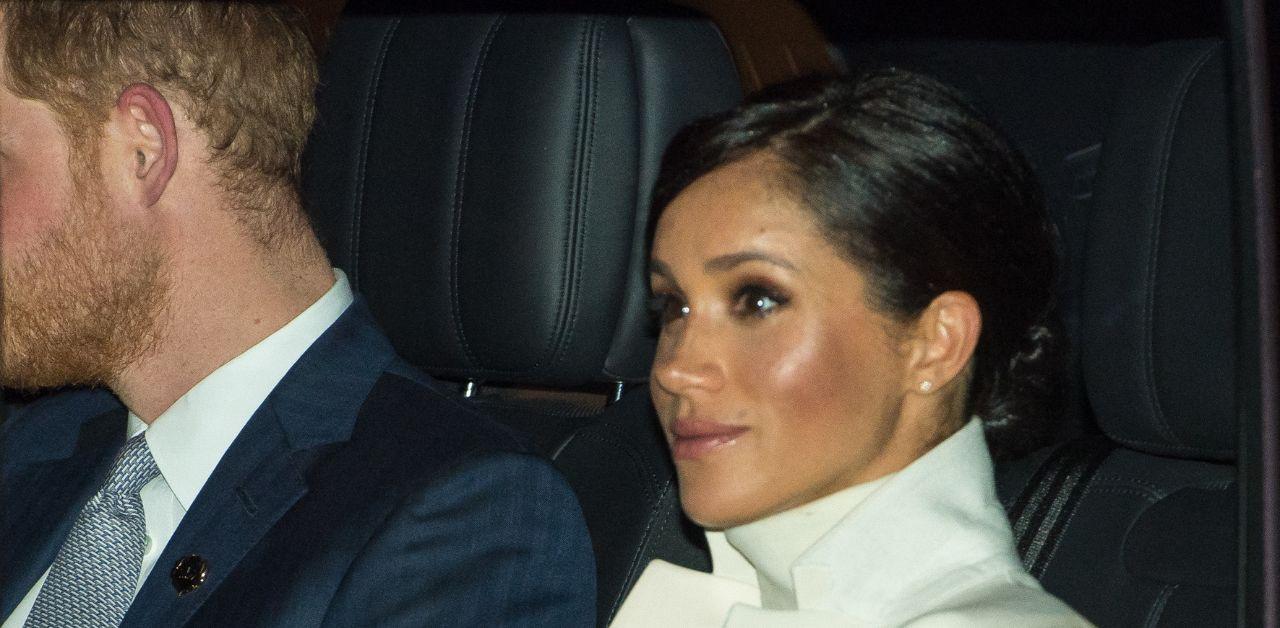 While the New Yorker fights for the Republican nomination, critics continue to predict that Meghan will eventually run for office due to her decades of advocacy work.
The Royal Observer previously reported that Meghan and Harry could develop professional identities separate of each other.
"I've heard from some very reliable sources that she is writing to people to try and secure political positions," True Royalty TV co-founder Nick Bullen said. "I think that is absolutely an ambition for her."
"And I think you'll see [the Duke and Duchess of Sussex] working much more separately because brand Sussex is definitely on the wane. Now, I think you'll see them concentrating on their individual brands to try and reclaim some of the ground," the media personality added.
Article continues below advertisement
If Meghan were to work in Washington, D.C, it would shift the dynamics between the United States and the U.K. due to her time as a senior royal.
"It's a very plausible argument," Bullen said. "I think it would be fascinating. Imagine a world in which she does make it to the White House. [Prince] Harry is the first husband."
Meghan becoming a politician would be an interesting scene, considering America's relationship with the crown.
"There's a state visit, and what happens then if Meghan is hosting [the British royal family] at the White House? You're going to want a front-row seat for that, aren't you?" Bullen added.