Meghan Markle Refuses to Bow Down: Duchess Not Returning to Britain So She Can Avoid 'Curtsying to Kate Middleton'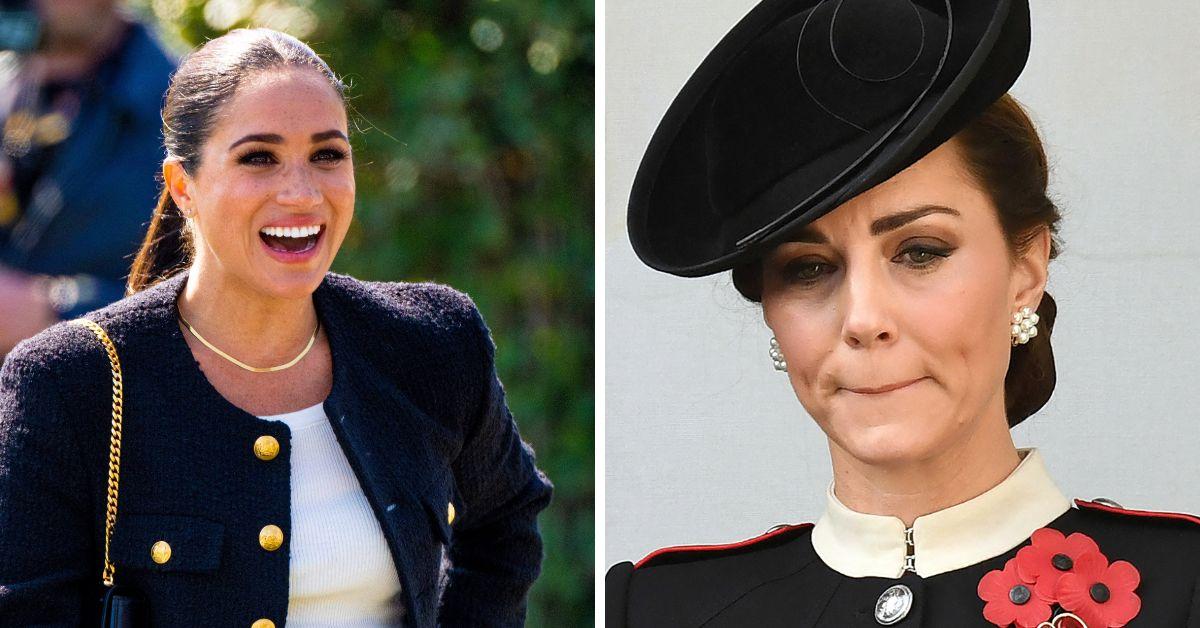 Meghan Markle reportedly will not return to Britain because she doesn't like the idea of paying homage to Kate, Princess of Wales.
"What, and have Meghan Markle curtsying to Kate Middleton?" acclaimed royal author Andrew Morton dished. "I don't think so. I don't see that as a runner. They've got their own lives in California."
Article continues below advertisement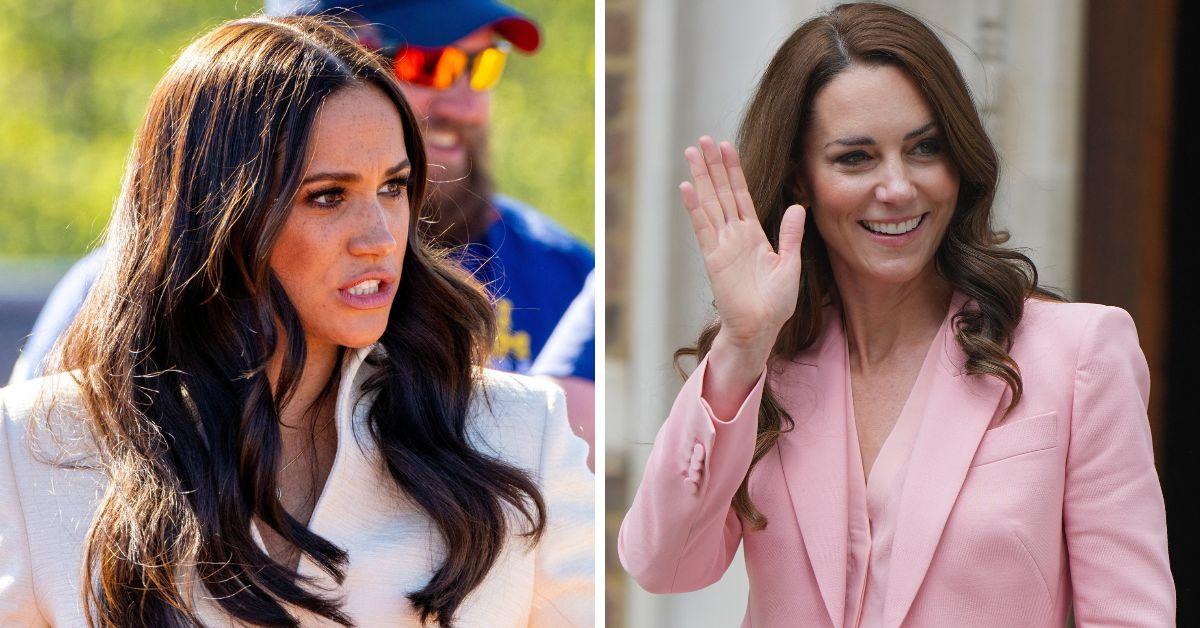 "They've got their own set, they've got their own influence, and they've got their own companies," the biographer added when highlighting Meghan and Prince Harry's lives in California.
Although Kate technically outranks Meghan in the royal hierarchy, she would only currently be required to curtsy to her sister-in-law if Prince William was next to her. For royal spouses not born of royal blood, their rank is through their husband and his particular rank in the monarchy. William is the highest-ranking British royal behind his father, King Charles III, and his stepmother, Queen Camilla.
However, when William accedes to the throne and Kate immediately becomes his Queen Consort, Meghan would be expected to curtsy to her with or without Catherine's husband in attendance. A "majesty" always outranks a "royal highness," since only a King or Queen can be styled as His/Her Majesty.
Article continues below advertisement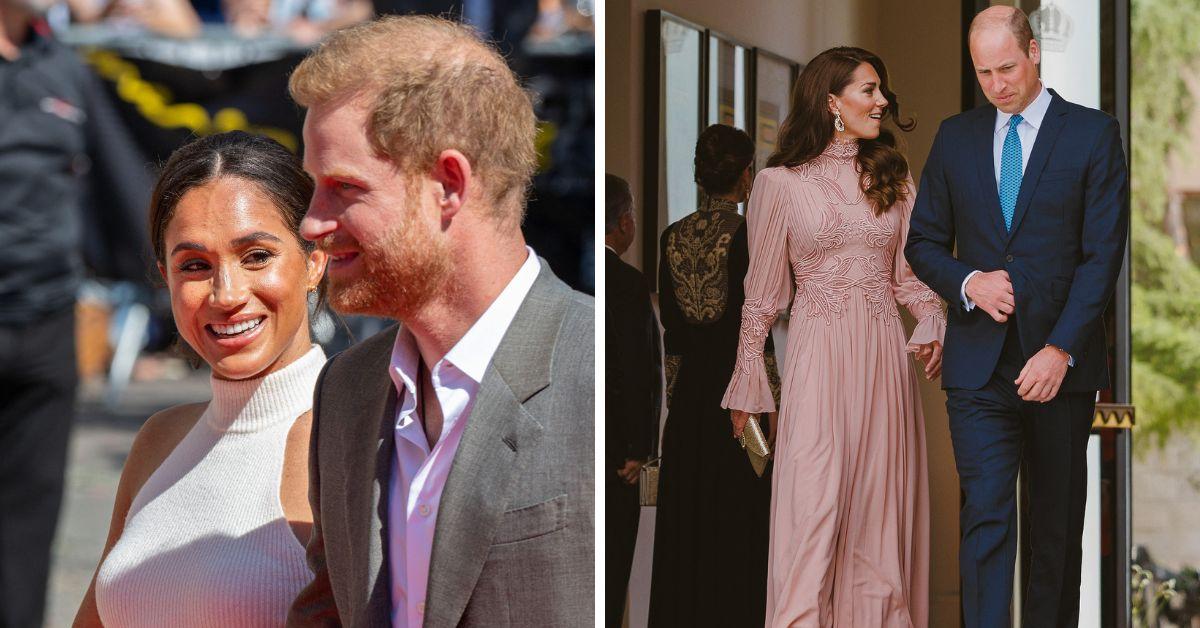 As a general rule of thumb, British royals typically only bow and curtsy to monarchs and their consorts, which means Meghan or Harry would likely never pay homage to William and Kate while they are Prince and Princess of Wales. But if there is ever a future meeting between the Sussex royals and King William V and Queen Catherine, bows and curtsies would be expected.
This news comes after a fresh new attack by the fiery-haired prince on his in-laws in his Netflix documentary, Heart of Invictus. "I didn't have that support structure, that network, or that expert advice to identify what was actually going on with me," Harry stated in the program.
Article continues below advertisement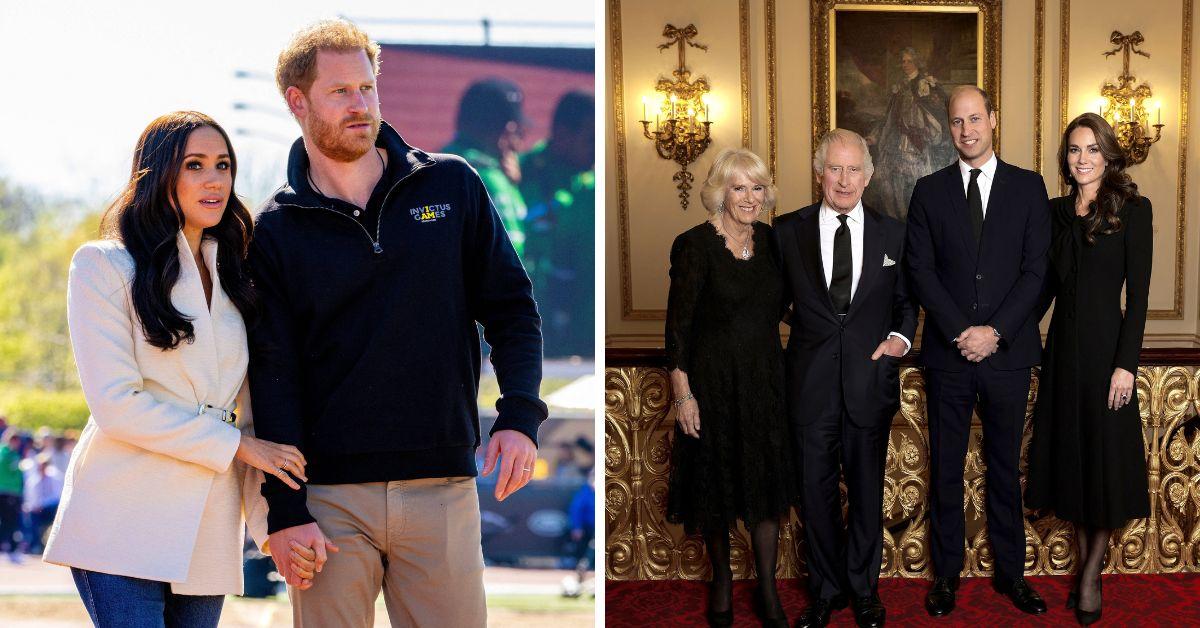 The Duke of Sussex will also be returning to his home country on the evening of September 7 to attend the WellChild Awards in London. Harry will leave the following day, which is his father's first "Accession Day" and the one-year anniversary of Queen Elizabeth II's death.
It has been reported that the King will have "no time" to meet with his youngest son due to work commitments and the monarch's traditional day of quiet solitude on Accession Day.
Article continues below advertisement