King Charles Is 'Relieved' the Monarchy Survived Despite Meghan Markle and Prince Harry's Constant Attacks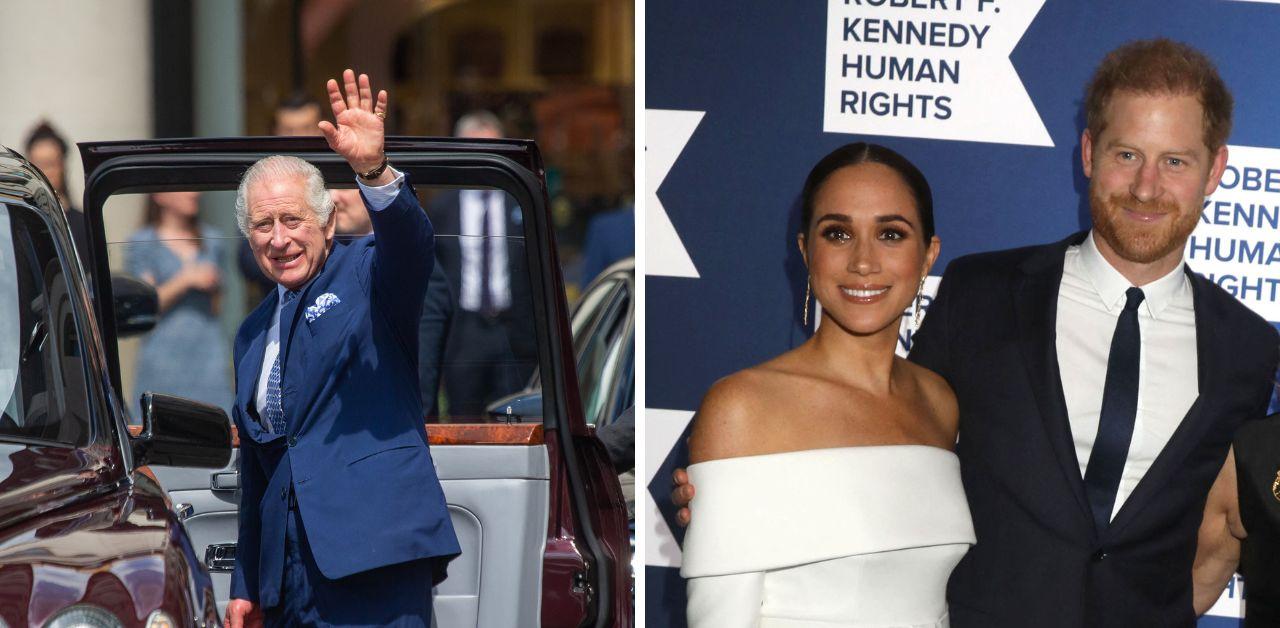 Since leaving the U.K. in 2020, Prince Harry and Meghan Markle have publicized their family drama for the world to see. The Sussexes alluded to the royals being racially insensitive and apathetic, and after an explosive memoir, a tell-all series and several interviews, the couple's confessions depicted the crown in a negative light. However, the monarchy continues to remain strong.
Article continues below advertisement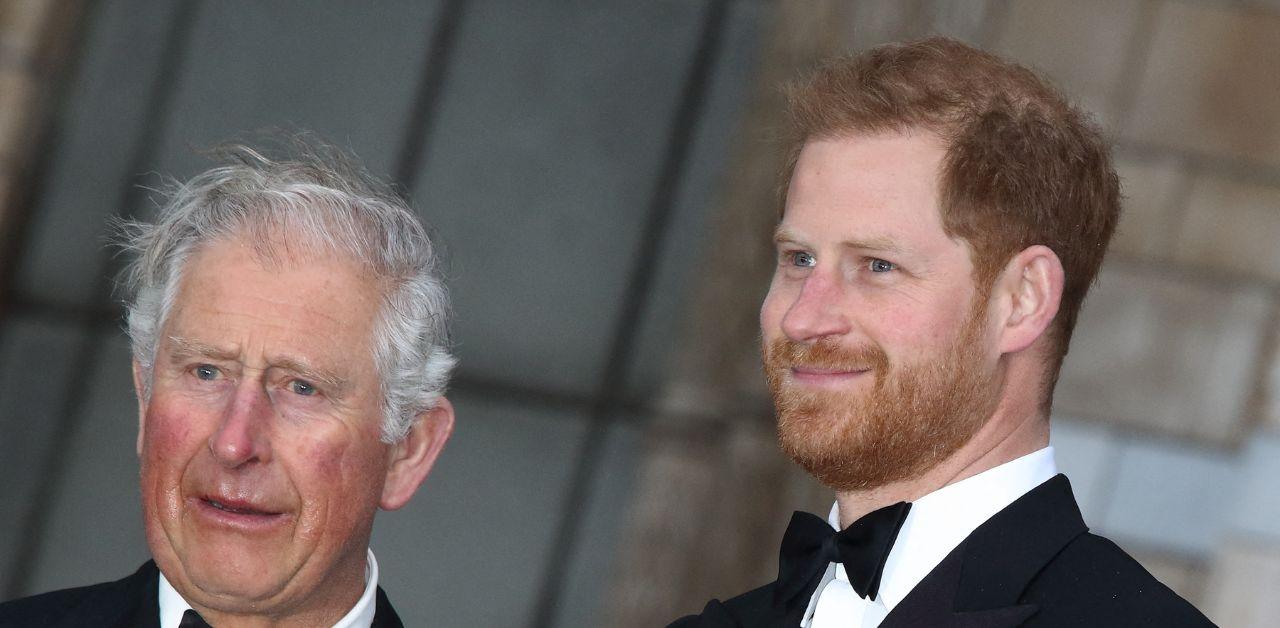 Royal expert Jack Royston discussed Charles' first 12 months as king during a SkyNews appearance.
"The start of his very first year as king was a very strange mix of grief and constant business, because the two weeks leading up to [Queen Elizabeth's] funeral was just him traveling the country and there was a lot going on with so many emotions he must have been processing at the time," Royston shared.
Article continues below advertisement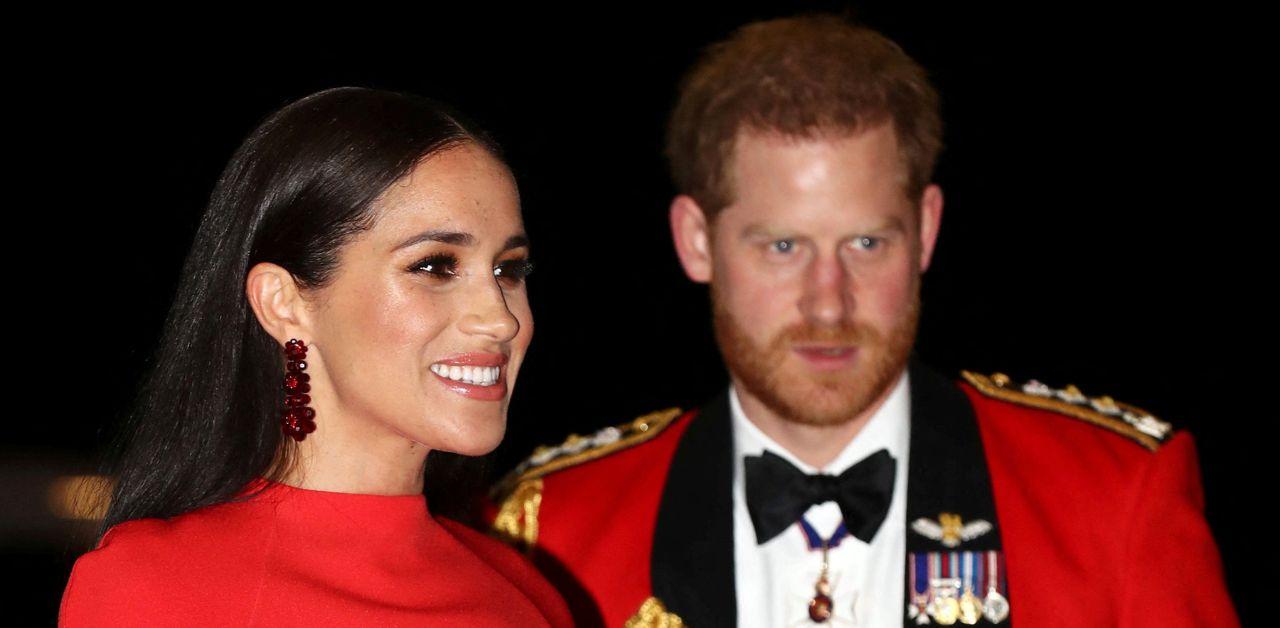 Although Charles became king when his mother died in 2022, he wasn't formally crowned until his May 2023 coronation.
"A lot of this year was building up to the coronation," the commentator shared. "Right in the middle of that planning period, they had Harry and Meghan's Netflix documentary and Spare, so there was a whole period of just battening down the hatches and weathering the storm."
"I think while, obviously, Charles will be very upset about what was said," Royston noted. "I think he would be very relieved that the royals came out of that period reputationally on top and that it was actually Harry and Meghan who suffered significant reputational damage."
Article continues below advertisement
Harry & Meghan and Spare negatively impacted Harry's relationship with his relatives, and he shared more intimate details about their relationship dynamic in his new series, Heart of Invictus. Harry claimed his loved ones failed to comfort him after Princess Diana's fatal car crash.
"No one around me could really help," Harry explained. "[I] didn't have that support structure, that network or that expert advice to identify actually what was going on with me."
He later admitted that he began to consider therapy after he was "lying on the floor in the fetal position."
Article continues below advertisement
After Harry was stationed in Afghanistan, he was forced to reevaluate how Diana's passing impacted him.
"Look, I can only speak for my personal experience, my tour of Afghanistan in 2012 flying Apaches, somewhere after that there was an unraveling and the trigger for me was actually returning from Afghanistan," the veteran shared.
"But the stuff that was coming up was from 1997, from the age of 12, losing my mum at such a young age, the trauma that I had I was never really aware of, it was never discussed," he said. "I didn't really talk about it — and I suppressed it like most youngsters would have done but when it all came fizzing out I was bouncing off the walls, I was like what is going on here, I am now feeling everything as opposed to being numb."