Kate Middleton Was the 'Queen of Wimbledon' While 'Coaching' Prince George and Princess Charlotte at Tennis Match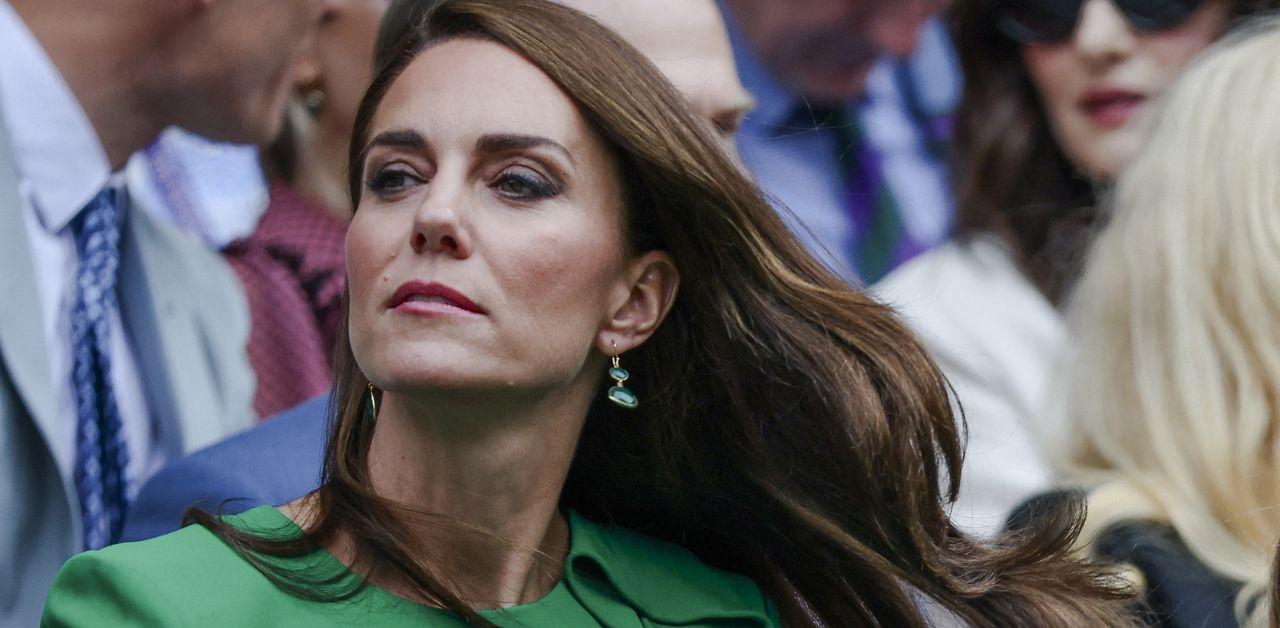 Wimbledon might be one of the biggest events in sports, but tennis lovers couldn't help but notice Kate Middleton. The Princess of Wales attended the final game alongside her husband, Prince William, and their eldest kids, Prince George and Princess Charlotte.
Article continues below advertisement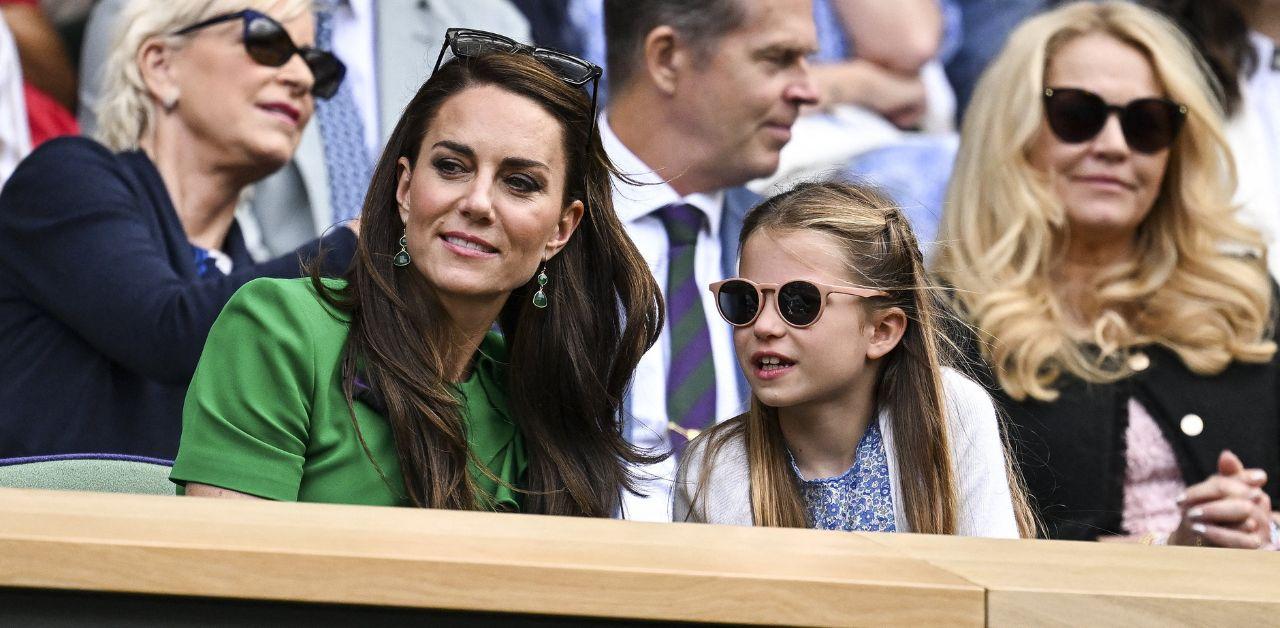 Body language expert Judi James applauded Kate for her style and ability to manage two youngsters while in public. "Kate showed herself to be the true Queen of Wimbledon this year," James told an outlet.
"Both children appeared to be as enthusiastic about the match as Kate herself was by the time the final was underway and their mirroring of her body language rituals showed a synchronization that was proof of her power and her leadership role at that location," James said.
Article continues below advertisement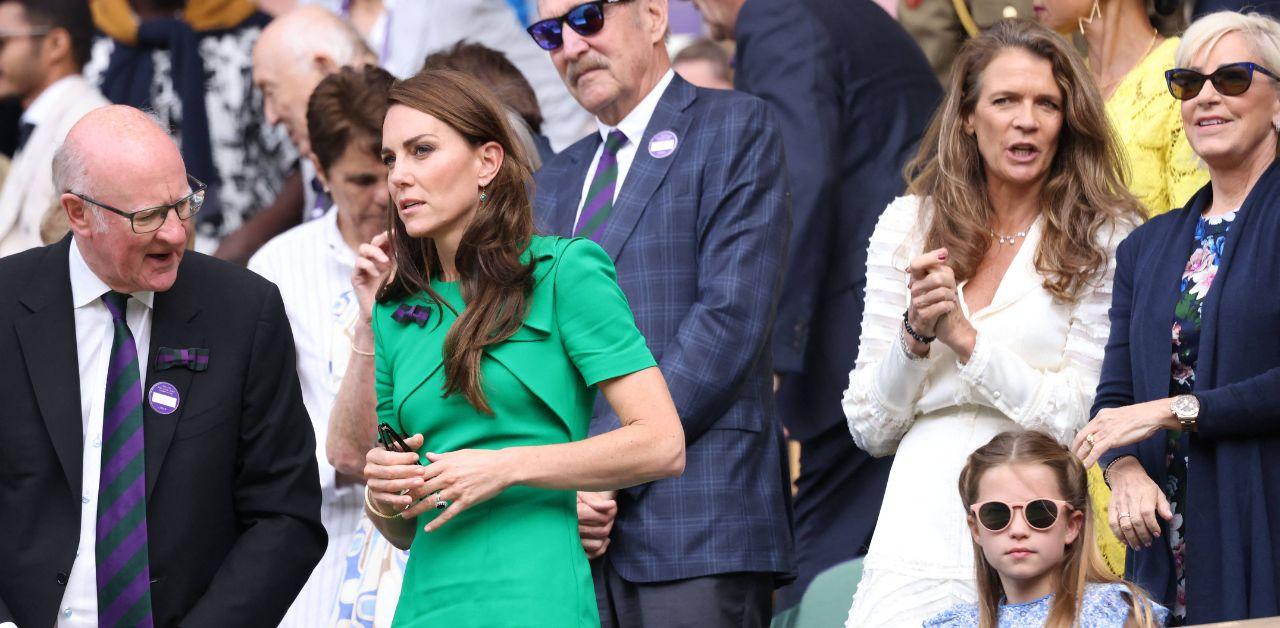 James wasn't the only person impressed with Kate, as William seemed to be moved by his wife. James noticed William "gazed on proudly" at Kate as she "took on a more low-key role."
Darren Stanton believes William was "more comfortable as the Prince of Wales" and seemed to be "in a good place" with Kate.
"William can come across as quite serious in some of the pictures from Wimbledon, but that shows he's taking his job seriously and wants to do everyone proud. He felt the pressure to set the perfect example," Stanton explained."
The professional later explained that Kate's decision to wear a green dress symbolized "openness and how she wants people to be open with her."
"The world's eyes were on them. It wasn't about them; they were representing the family there. They put on a very serious front. However, Kate joked around from time to time and appeared to enjoy herself," Stanton dished.
Article continues below advertisement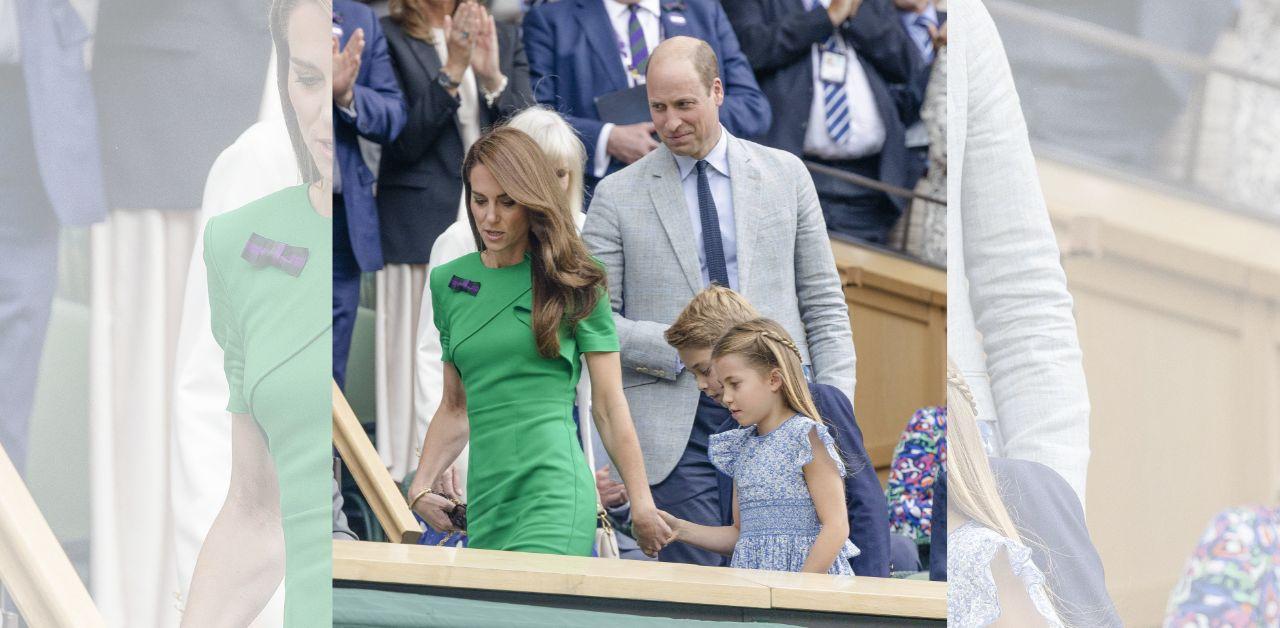 Although William and Kate tend to avoid being affectionate, Stanton noticed the couple "smiling with each other," and their laughter was clearly "authentic."
"Both of them operated independently, and we saw an emergence of greater confidence from both Kate and William," he added.
Kate wasn't the only member of the Wales household who stood out. The outing highlighted the traits George and Charlotte inherited from the Princess of Wales, and their sibling bond. The heir and spare were seen cheering, chatting and enjoying each other's company throughout their time at the All England Lawn Tennis and Croquet Club.
James spoke to the The Mirror.
Stanton spoke on behalf of Betfair Slots.