Is Megxit Over? Prince Harry and Meghan Markle Make Peace Offering With Prince William Amid Feud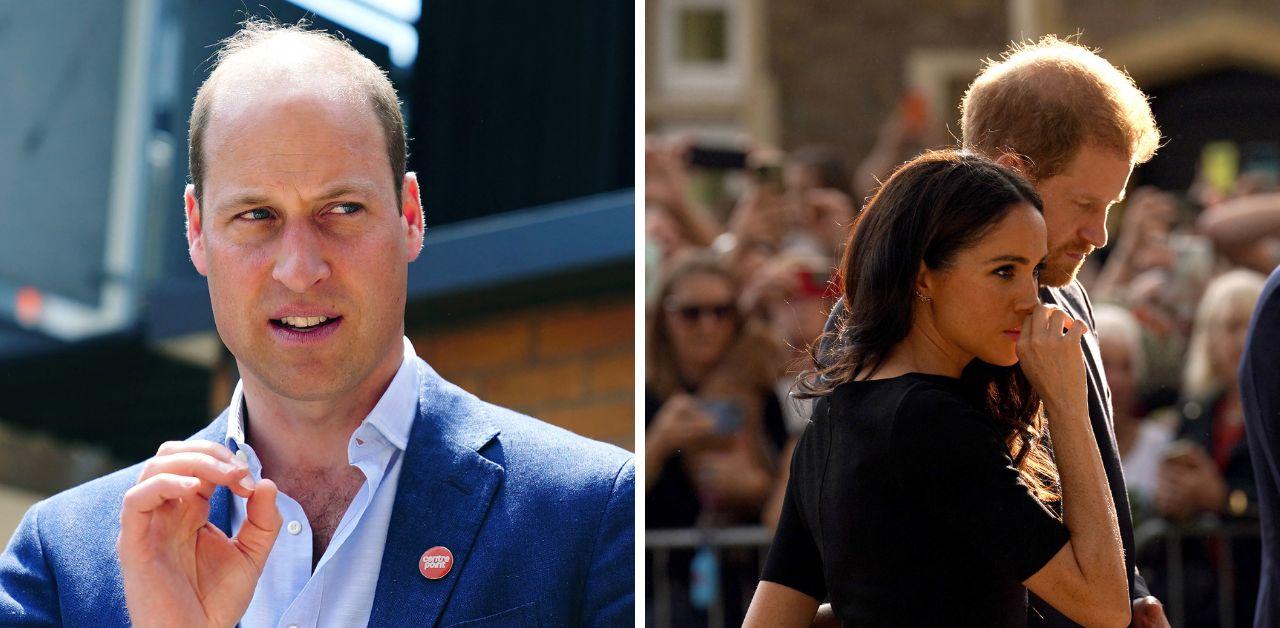 Meghan Markle and Prince Harry might return to England after their dramatic exit back in 2020. According to a royal insider, the Duke and Duchess of Sussex extended an olive branch to Harry's brother, Prince William, but is the damage from Megxit too much for the royal family to forget?
Article continues below advertisement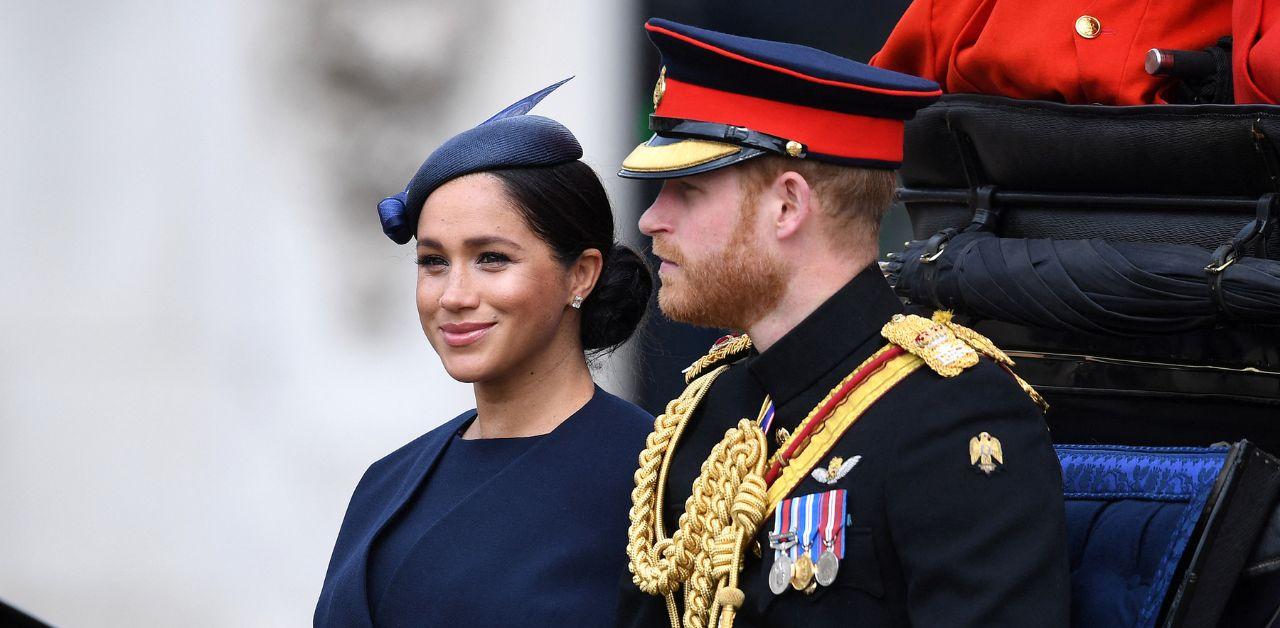 The Sussexes reached out to the Prince of Wales in the hopes of replacing their old home in the U.K., Frogmore Cottage, with another royal property.
"He and Meghan are offering to rent an apartment at Kensington Palace and furnish it themselves," a source told the outlet. "He hopes that will please William and show that they're serious about coming back. Harry doesn't want to become a prisoner of the palace."
Article continues below advertisement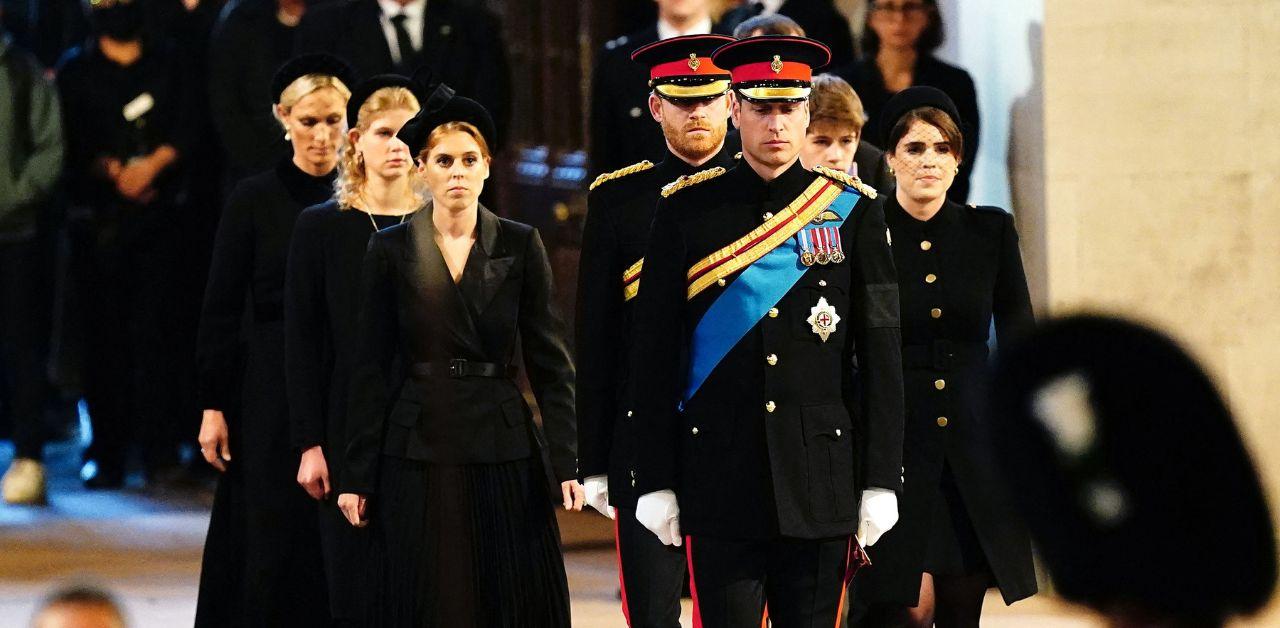 Despite the anonymous source's insight, royal experts and friends of the couple don't think they will call England their home again.
"I see no signs of that whatsoever," Sarah Hewson told Sky News Australia. "The damage, the wounds are so deep it's gonna take an awful lot and an awful long time to heal those wounds."
"And, at this stage, I just don't see any evidence whatsoever that there is a desire on either side, yet, to put an end to this and to forgive and forget," Hewson added.
Article continues below advertisement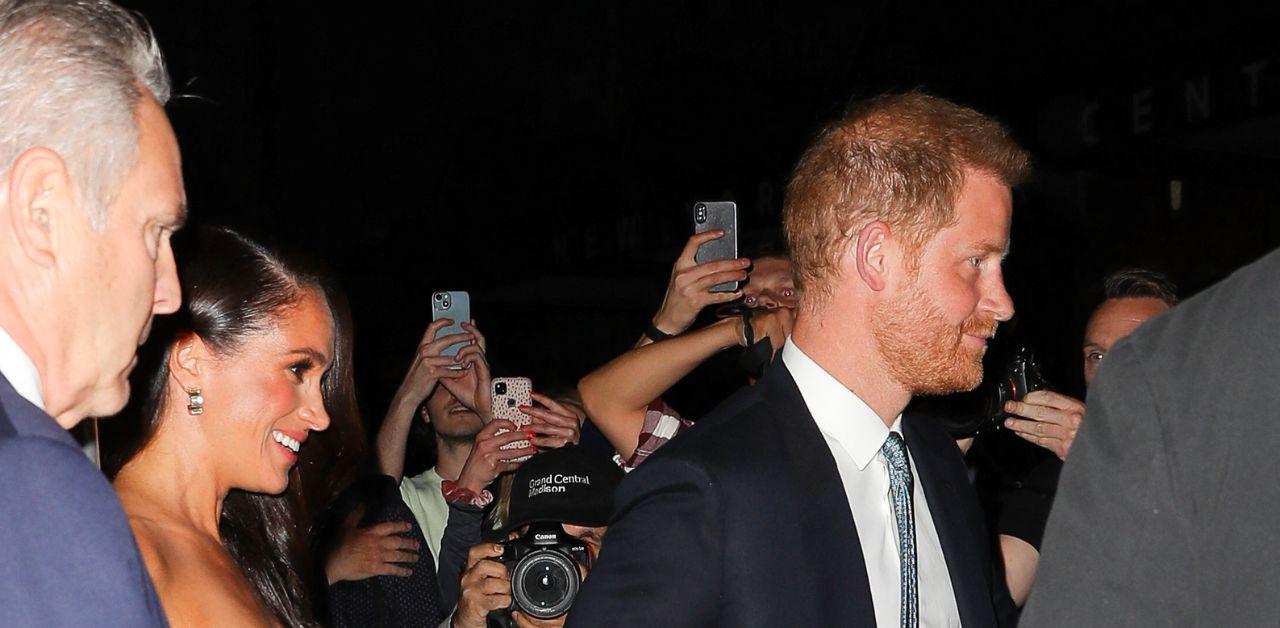 Friends of the duo spoke to a publication about their new life in California, and the Duchess of Sussex is learning how to support Harry and help him process his brood's problems.
"The situation with his father and brother is still very difficult for him," the source said. "Meghan is always supportive of it though. She used to be negative about it. It seems she has kind of moved on now."
Another insider added, "They have moved continents. They have set up a new life with their kids."
Meghan is dedicated to her two toddlers, and she "just wants to focus on their kids and their life in Montecito."
Article continues below advertisement
While building a home for Prince Archie and Princess Lilibet, Meghan and Harry both hope to give their kids a traditional upbringing.
They "are very united when it comes to family values and how to raise their kids. They are both great parents," the source admitted. "Their kids are their world."
It's the Sussexes' "goal" to "have a normal life as much as possible," adding that their home is "very play-based. They have several play areas, including a climbing gym on their property."
Article continues below advertisement
The palace insider spoke to OK! U.K.
The Sussexes' friends spoke to People.