By Royal Command: King Charles 'Shows Backbone' by Fully Cutting Prince Harry and Meghan Markle Out of Queen Elizabeth Commemoration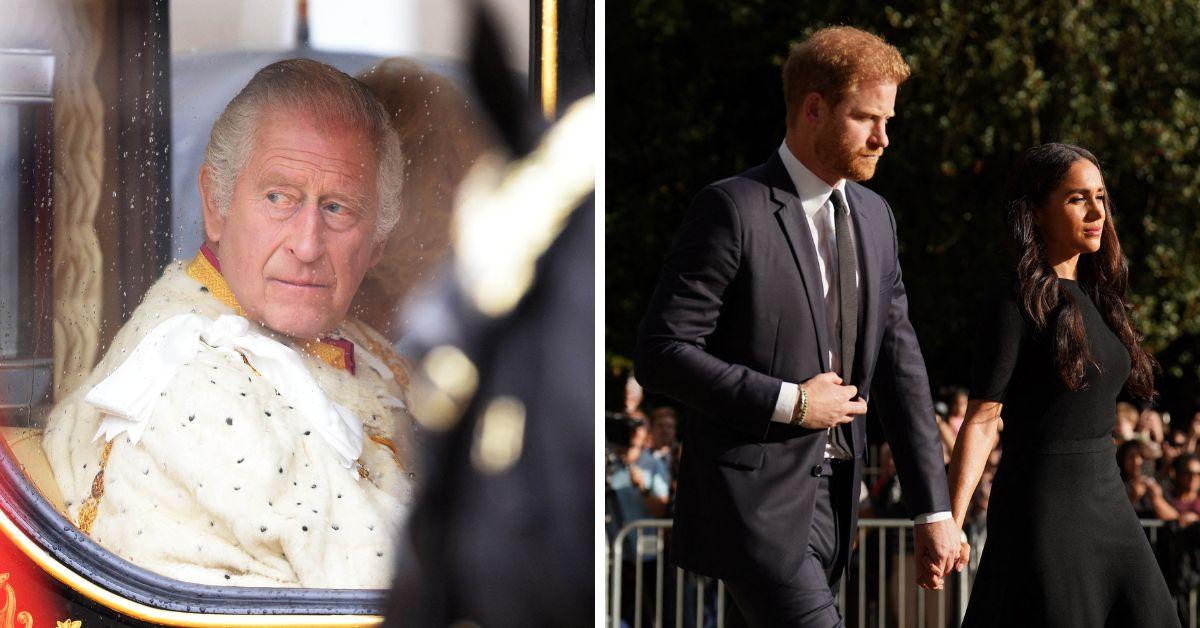 King Charles III has shown Prince Harry and Meghan Markle what a King truly is by refusing their appearance to help commemorate Queen Elizabeth II's death.
Royal expert Kinsey Schofield told an outlet that Charles III essentially said, "'You're not going to disrespect our family; this is a private time; we're going to mark one of the greatest monarchs in history without you,'" and then added that the King's decision "shows backbone."
Article continues below advertisement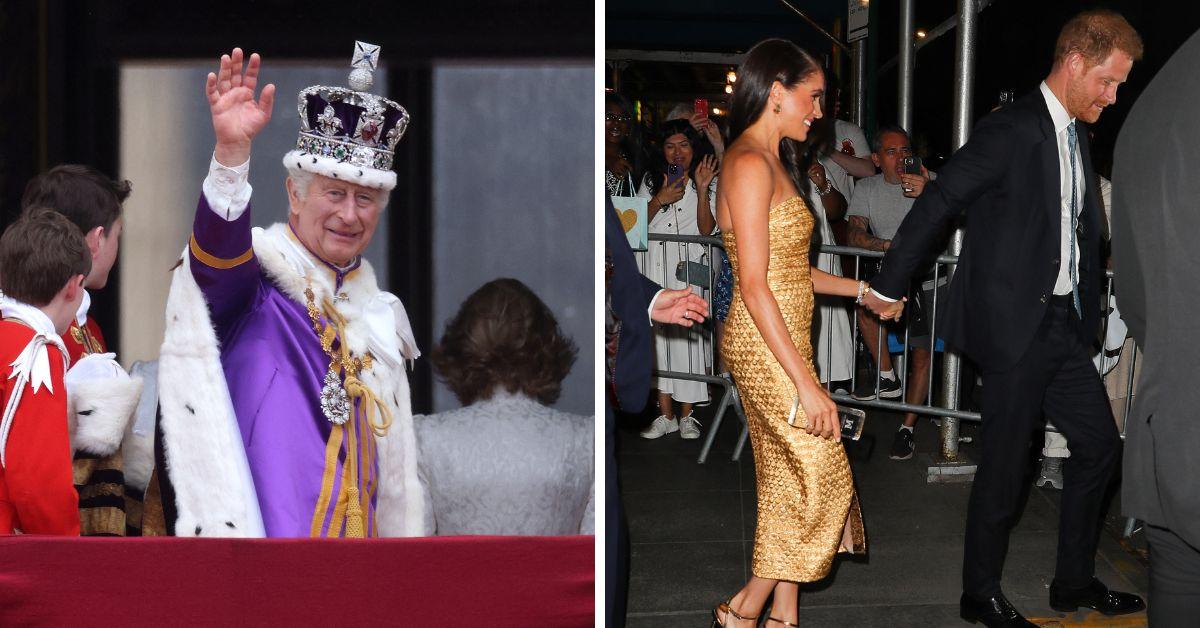 "You know what I don't think played well for King Charles?" broadcaster Patrick Christys asked Schofield. "The Royal Family rolled over and died when it came to Ngozi Fulani, the one who said Lady Susan Hussey behaved in a racist way. That didn't play well with a lot of royalists in this country; they felt he was given in"
The GBN presenter then observed how "there was olive branch after olive branch to Harry and Meghan, [and] that stopped playing well."
The revelations come after the reigning monarch made a point to invite his youngest son and daughter-in-law to all major royal events, only to be snubbed in return. His most recent invite was extended to the Sussex family for a stay at Balmoral Castle at a time of their choosing in either August or September.
However, the Sovereign has put his foot down when it comes to Harry and Meghan showing up for Accession Day on September 8. That date is a day that simultaneously mourns the passing of Elizabeth II but also highlights his first year on the British throne, as he became King the second his mother died.
Article continues below advertisement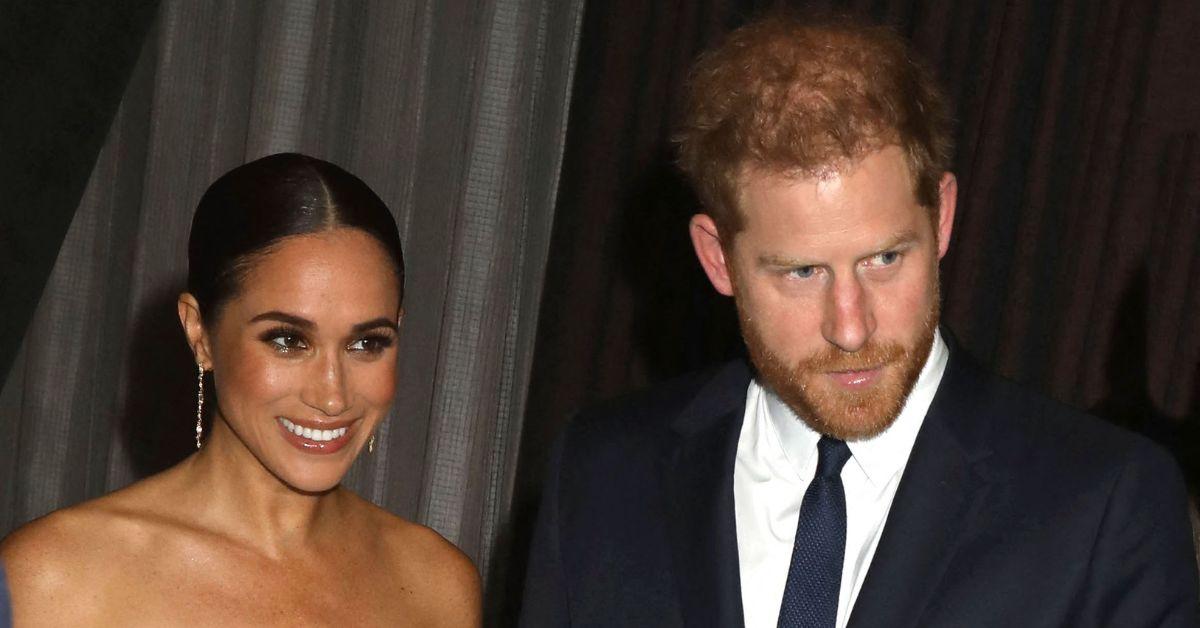 The Duke and Duchess of Sussex are planning to attend the Invictus Games in Germany on September 9, but reports have claimed the dup was willing to visit Balmoral the day before to commemorate Queen Elizabeth's passing. Now that Charles III has allegedly banned the Montecito royals from coming on that day, the pair will have to make other arrangements.
"If they are not included in any of those plans, they will find a way to mark the significance in their own way," a source close to the Duke and Duchess has revealed.
The news comes after Harry and Meghan made an effort to increase their public profiles after months of seclusion amid a wave of bad news in their professional lives. The ex-working royals have also had to withstand rumors that speculated they were set to divorce, although some commentators have worked to dispel these stories as inaccurate.
Article continues below advertisement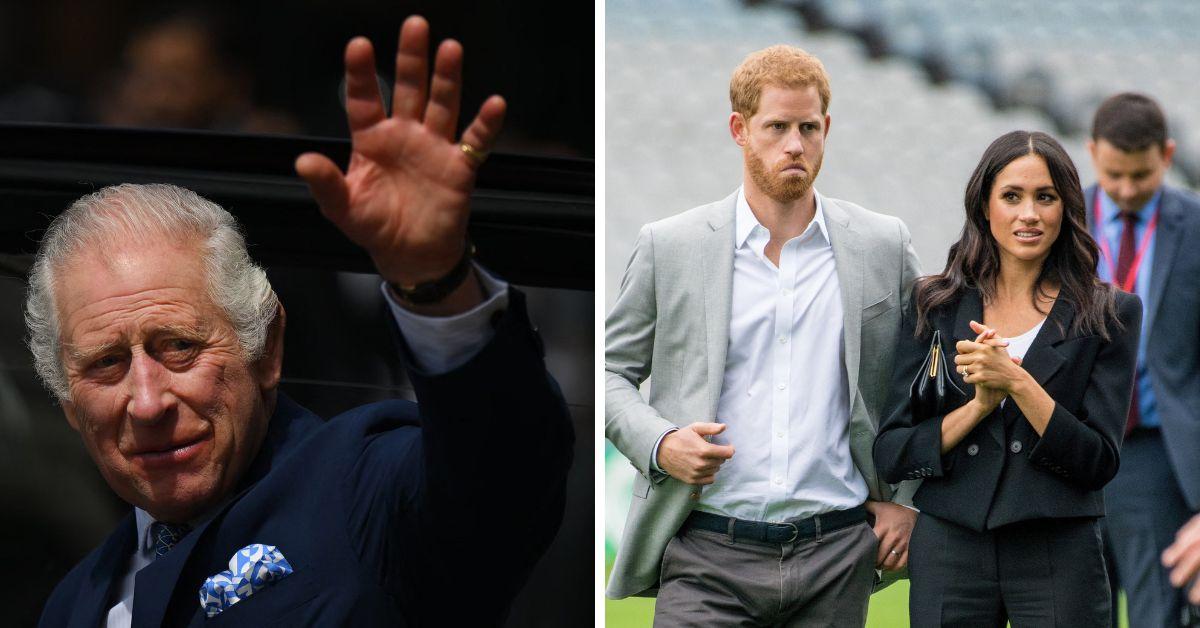 GBN's Christys interviewed Schofield.