Queen Consort Camilla Is 'Astounded' By Prince Harry's Bombshell Claims, Insider Reveals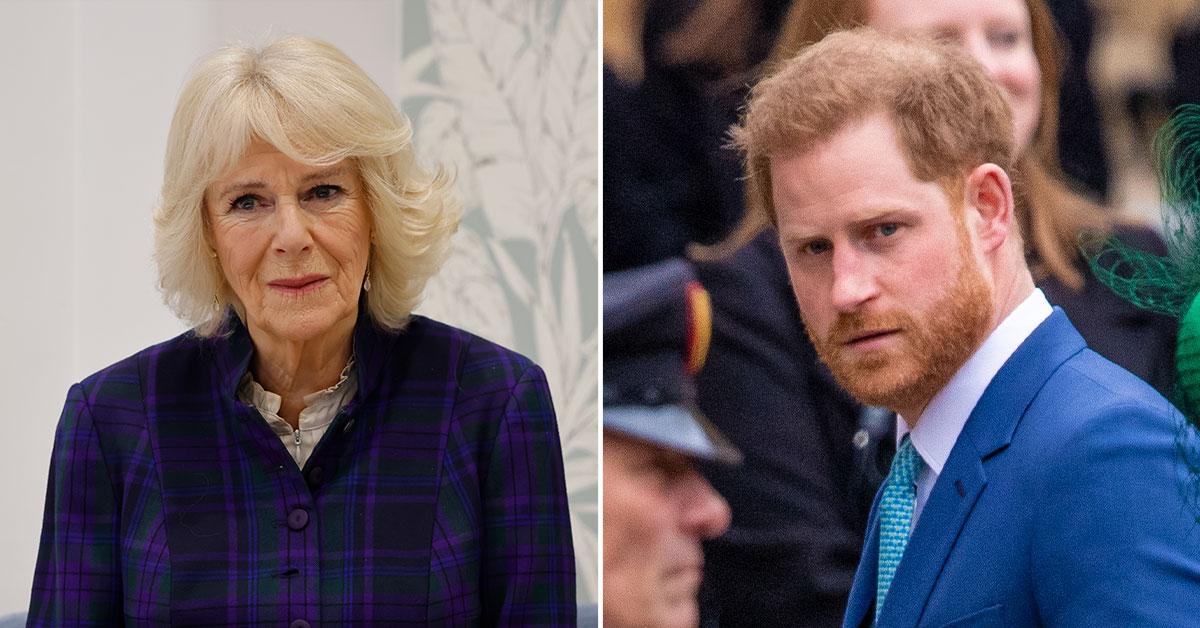 Article continues below advertisement
King Charles believes his youngest son, 38, went too far when he made the remarks publicly.
As OK! previously reported, Harry, whose book Spare came out on Tuesday, January 10, didn't hold back when talking about Camilla in several sit-down interviews.
"We haven't spoken for a long time. I love every member of my family. When we see each other, we're perfectly pleasant with each other. She's my stepmother. I don't look at her as an evil stepmother. I see her as someone who married into this institution and has done everything she can to improve her own reputation and own image for her own sake," the dad-of-two told Michael Strahan during an interview for Good Morning America.
Article continues below advertisement
While speaking to Anderson Cooper, the red-headed prince spoke about why he thought Camilla was "dangerous."
"Because of the need for her to rehabilitate her image," he noted. "Because of the connections that she was forging within the British press. And there was open willingness on both sides to trade of information. And with a family built on hierarchy, and with her, on the way to being Queen Consort, there was gonna be people or bodies left in the street because of that..."
"If you are led to believe, as a member of the family, that being on the front page, having positive headlines, positive stories written about you, is going to improve your reputation or increase the chances of you being accepted as monarch by the British public, then that's what you're gonna do," he continued.
Article continues below advertisement
The California transplant and his brother, Prince William, even encouraged their father to not marry Camilla. "We didn't think it was necessary. We thought that it was gonna cause more harm than good and that if he was now with his person, that — surely that's enough. Why go that far when you don't necessarily need to? We wanted him to be happy. And we saw how happy he was with her. So, at the time, it was, 'OK,'" he recalled.