Prince Harry and Meghan Markle Reunite at Invictus Games After Duchess Skips First Portion of Trip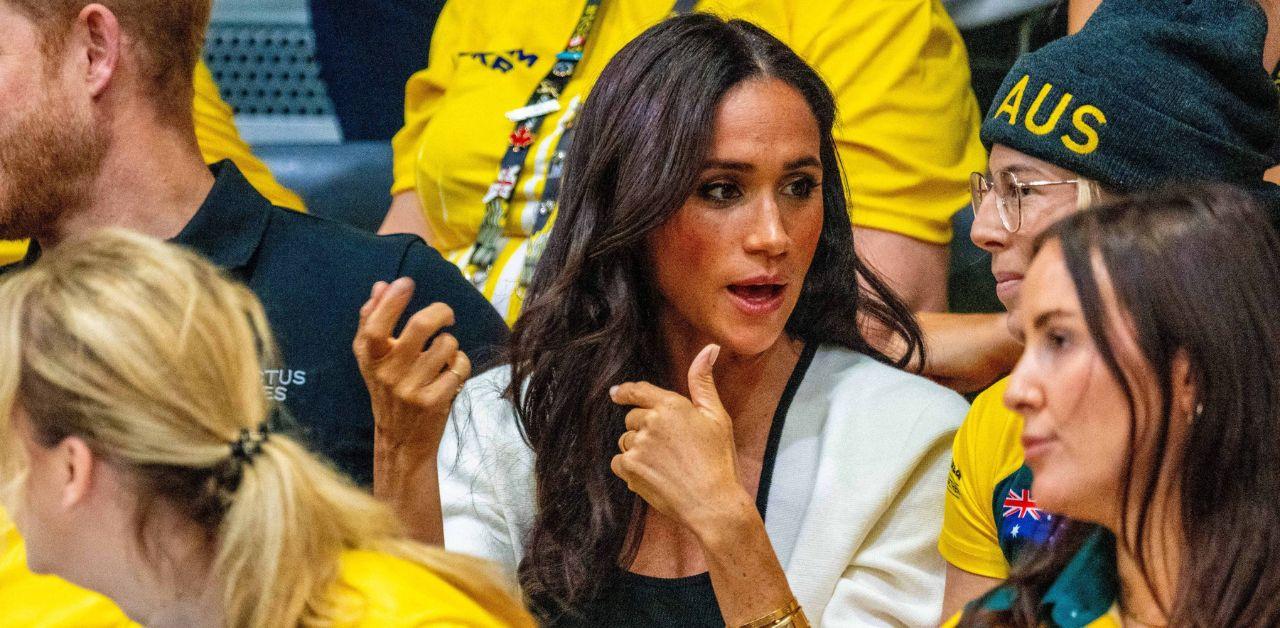 Meghan Markle and Prince Harry were reunited at the Invictus Games after the Duchess of Sussex missed the beginning of the sporting event. Harry traveled to the U.K. for the WellChild Awards and to honor his late grandmother Queen Elizabeth on the anniversary of her death.
Although the Duke of Sussex traveled from London, England to Dusseldorf, Germany, Meghan joined her husband on Tuesday, September 12.
Article continues below advertisement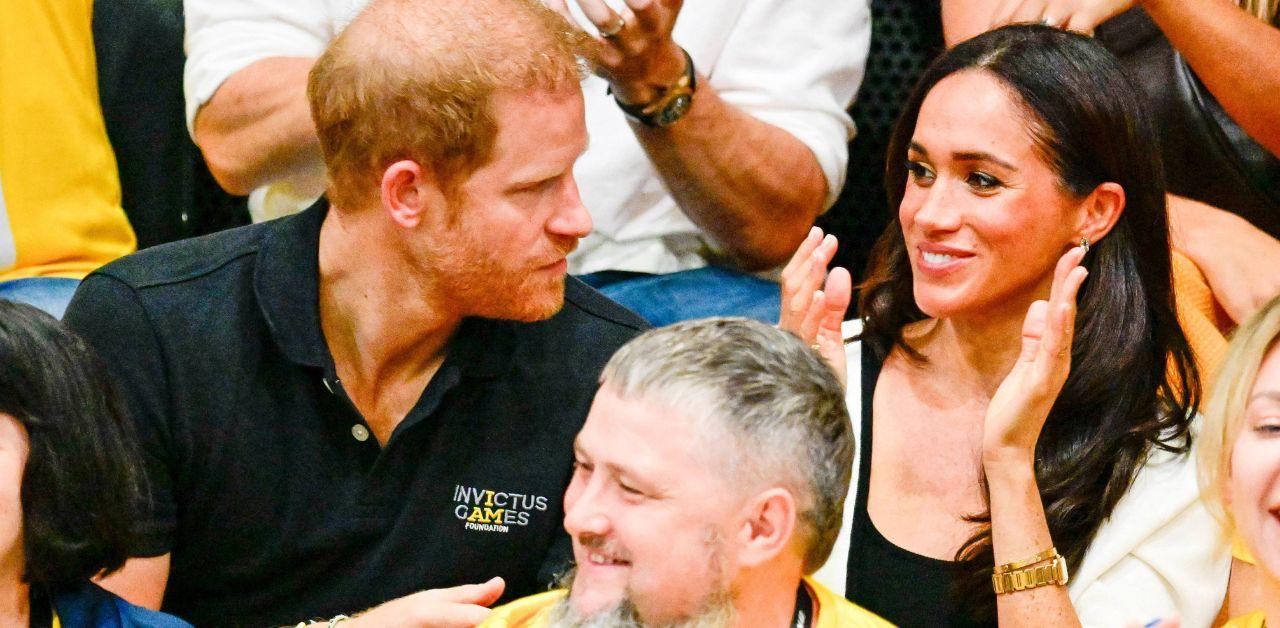 Meghan was all smiles alongside her husband, and the former actress apologized for her tardiness.
"It's so special to be here and I'm sorry I'm a little late for the party," she said. "I had to spend a little more time getting our little ones settled at home and get them to drop off."
The mom-of-two later confessed that she stayed in California to help her kids get ready for the week.
"Three milkshakes and a school drop-off and I just landed a couple of hours ago, and I am thrilled that the first event I can do for Invictus is here with all of you," she continued. "It's amazing and I hear it has got off to a good start so far."
"I'm really proud to be a part of this Invictus family with all of you – I'm grateful for all of you here," she added.
Article continues below advertisement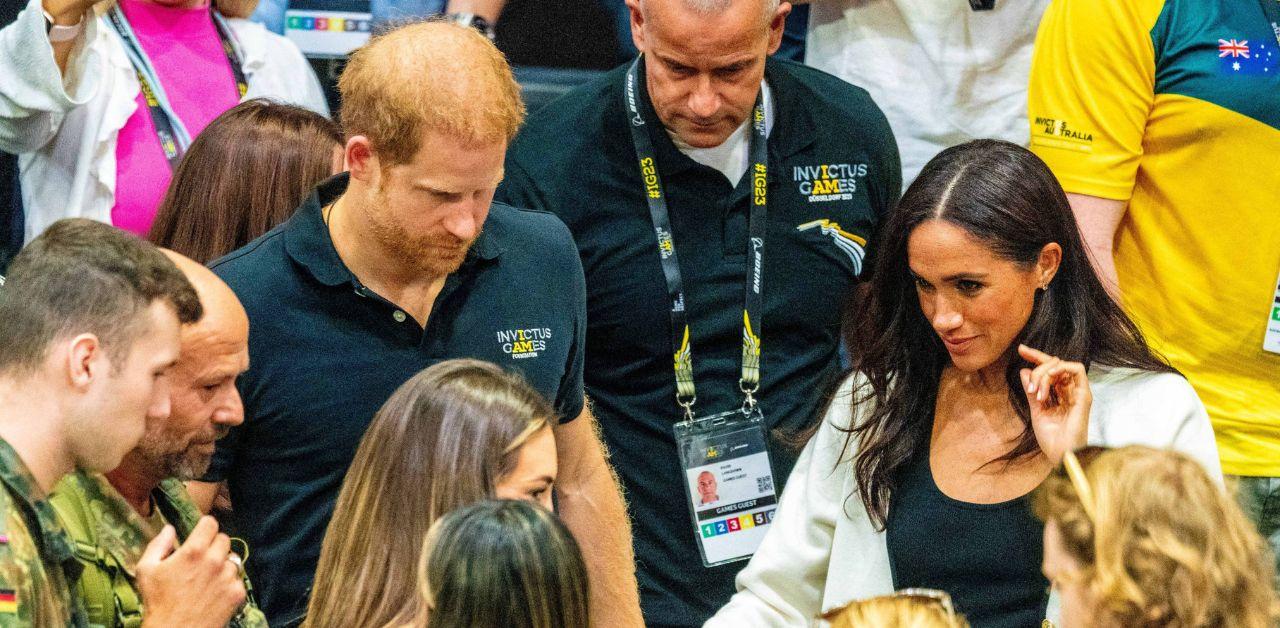 Although Meghan missed the first day of the Invictus Games, critics wondered why she skipped Harry's U.K. visit. The Royal Observer previously reported historian Dr. Tessa Dunlop believes the author's negative experiences in England resulted in the duchess avoiding the country. (Meghan hasn't spent time in the U.K. since Elizabeth's 2022 funeral.)
"On this occasion, I suspect Meghan's no-show in London says more about her antipathy towards Britain, than the couple's relationship," Dunlop said. "We don't deserve her, at least so she probably thinks. Also, there's that outstanding issue regarding the couple's U.K. security and who pays for it…"
Article continues below advertisement
Dunlop wasn't the only person to notice Meghan's absence — Paul Burrell also commented on Harry arriving in Germany alone during a GB News appearance.
"But it's interesting, isn't it, that Meghan wasn't standing by his side on this occasion. Apparently, she's going to be there later on because they're keeping their brands very separate," the commentator noted.
"This is a this is a power couple in Hollywood who are making millions whilst people in this country are suffering a cost of living crisis," he added.