Meghan Markle and Prince Harry Are 'Separating Professionally' Amid Ongoing Divorce Rumors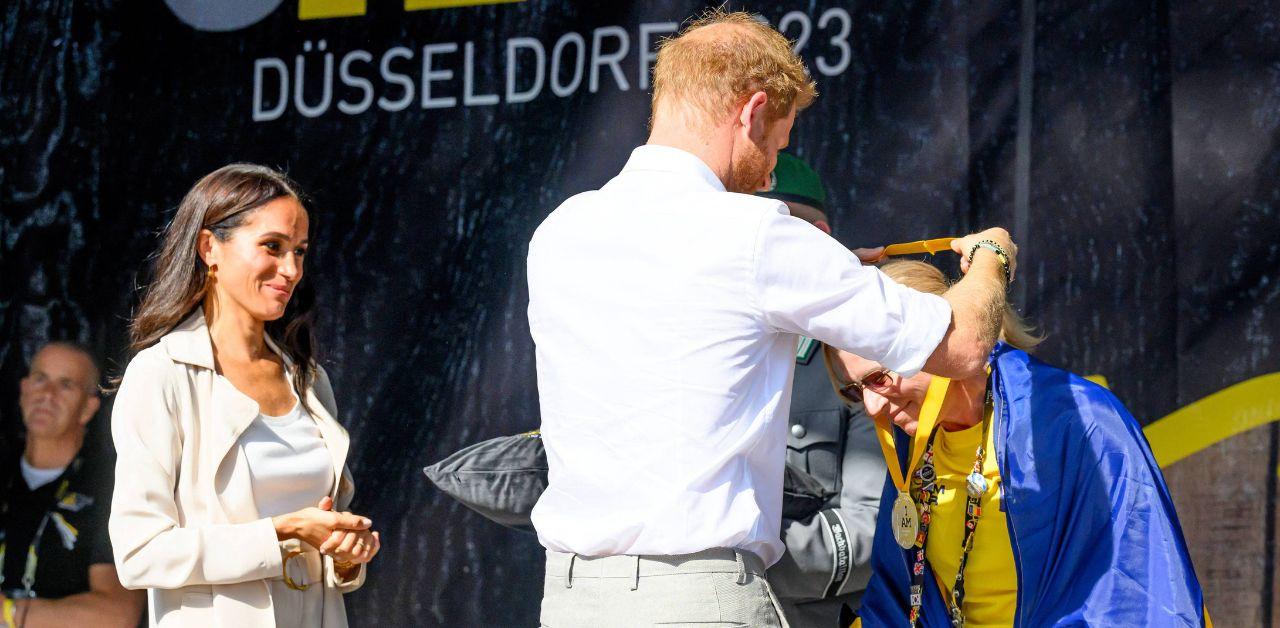 Meghan Markle and Prince Harry have been hit with a series of divorce rumors, but one royal expert has an explanation for their recent solo outings. The Duke and Duchess of Sussex attended the 2023 Invictus Games together, but they arrived on different days, and during his various U.K. trips, Harry was seen by himself.
Article continues below advertisement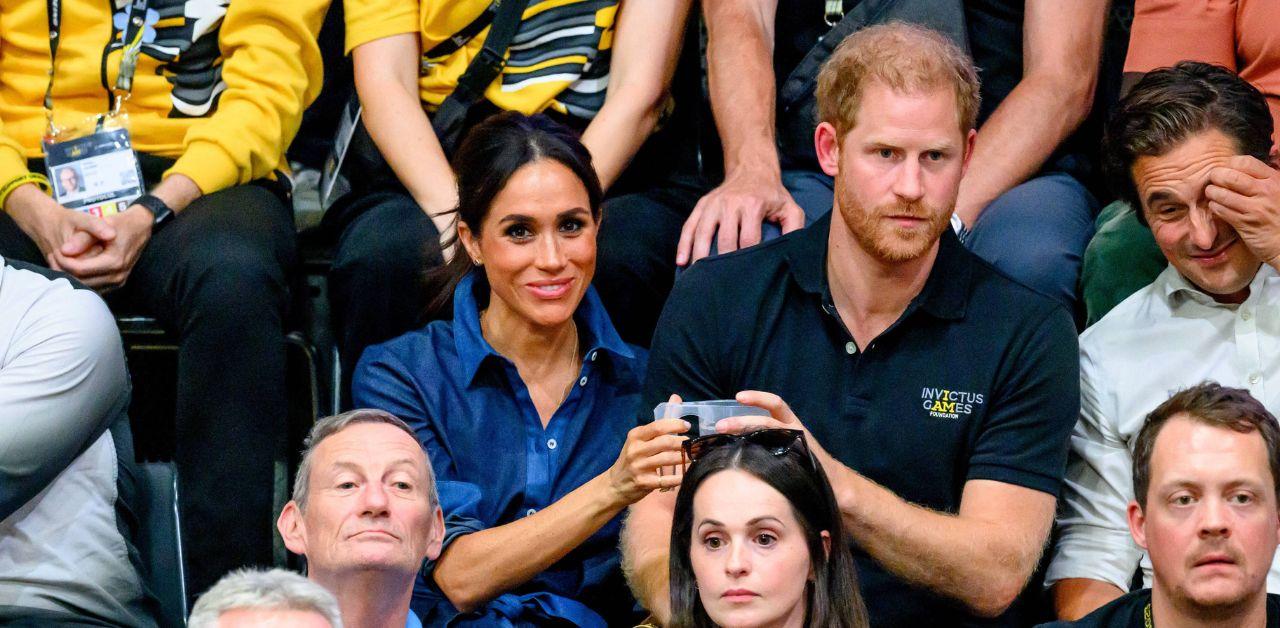 Daniela Elser analyzed the Sussexes' public image in an opinion piece.
"It looks more and more like the couple are separating, professionally speaking. And that in turn means giving each other the space and the media breathing room to take the lead," Elser wrote.
The commentator later said that Meghan's choice of attire pointed to the mom-of-two not wanting to distract from her husband's Invictus Games.
"Thus carry the two, subtract one and you get Meghan wearing the blandest clothing I have ever witnessed on Getty Images to the Invictus Games," she added. "Consider this the Duchess of Sussex's best attempt to fade into the background while Harry struggles to wipe the joyful smile off his face as he excitedly hugs his way around the Games."
Article continues below advertisement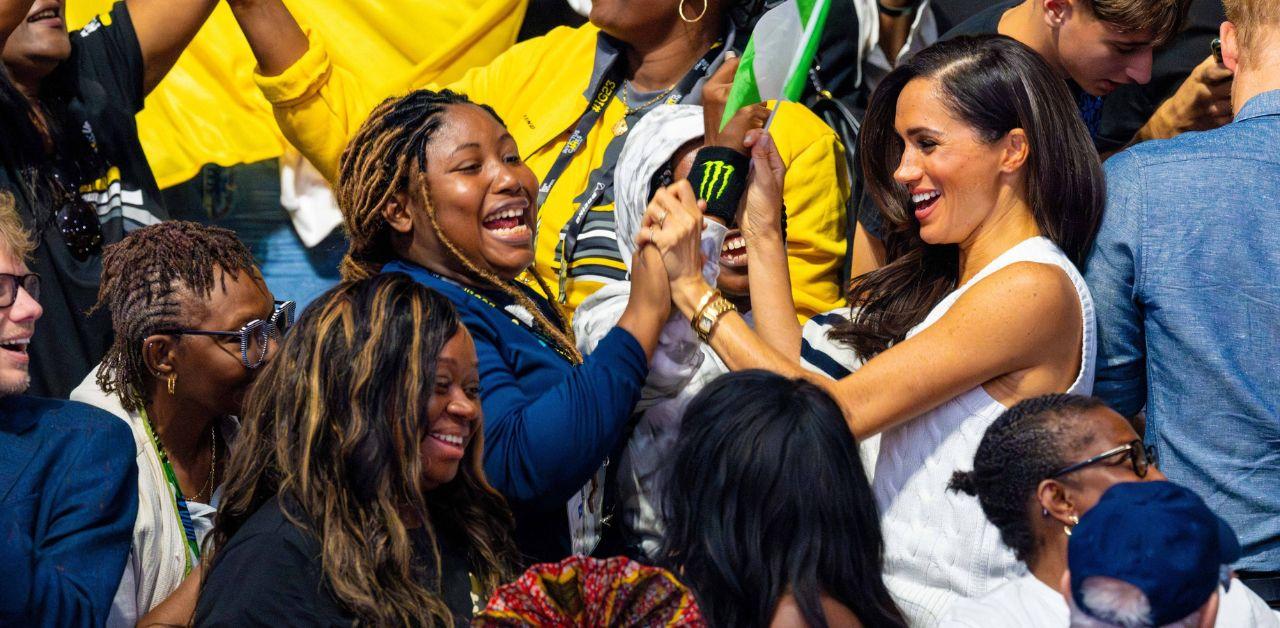 This wouldn't be the first time Meghan used fashion as a way to avoid calling attention to herself. In her tell-all series, Harry & Meghan, the former actress revealed she sported a muted wardrobe when attending royal events with senior-level members.
"Most of the time that I was in the U.K., I rarely wore color," Meghan confessed. "There was thought in that."
"To my understanding, you can't ever wear the same color as Her Majesty [Queen Elizabeth] if there's a group event," the Suits star explained. "But then you also should never be wearing the same color as one of the other more senior members of the family."
"So I was like, 'Well what's a color that they'll probably never wear?' Camel? Beige? White?" she added.
Article continues below advertisement
Meghan isn't the only Sussex who used garments as a tool for making a statement. Harry was criticized during the Invictus Games after he discussed his military attire, which he was banned from wearing at Queen Elizabeth's funeral.
"We've all witnessed the true impact sport has had on your recovery," the 39-year-old said during his concluding speech. "But you will never truly know the impact your actions this week have had on millions of people around the world."
"You have opened people's hearts, through your vulnerability, through your resilience and your sheer abilities. You have shown us that joy can emerge from struggle," he passionately shared.
Article continues below advertisement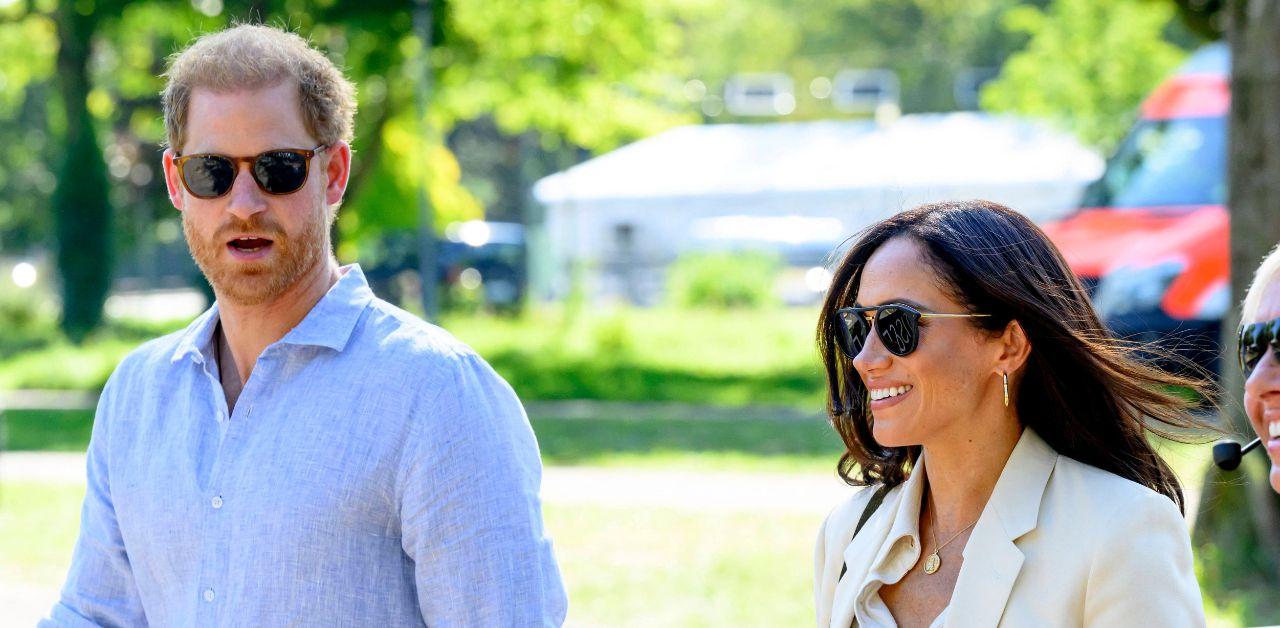 Harry later discussed that the signature camouflage associated with the armed forces and how it doesn't define veterans.
"For many of you the uniform you've been wearing this past week will give you a new story to tell," he shared. "And for others, it may give your old uniform new meaning."
"But I'm here to remind you that after all of this, you don't need to rely on a uniform, nor should you feel lost without one. Because everything you need is already within you," he added.
Article continues below advertisement