Revealed: What Prince Harry Said to Wife Meghan Markle at the Invictus Games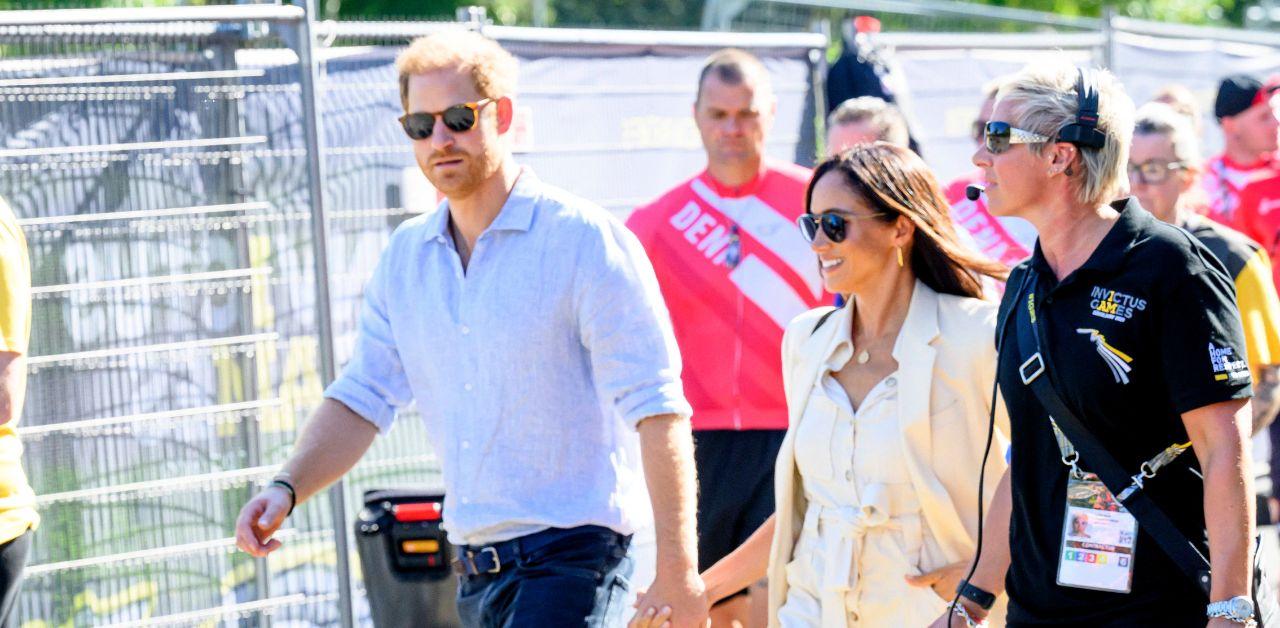 Meghan Markle and Prince Harry were all smiles during the 2023 Invictus Games. At the sporting event, the Sussexes were seen chatting during a volleyball game, and an anonymous lip reader revealed what the duo discussed.
Article continues below advertisement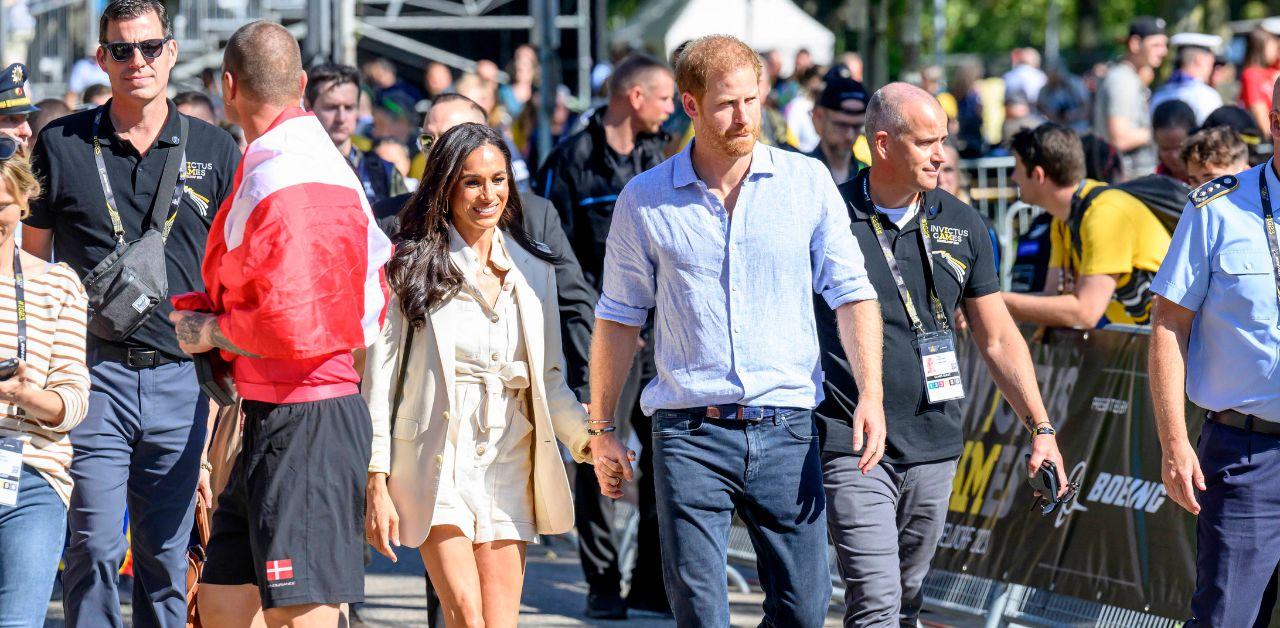 According to the professional, the Duke of Sussex explained the competition to the Duchess of Sussex.
"'All these matches play in a different way' and they play 'quarter final, quarter finals, semifinals, finals,'" Harry said. "'Ah I see,'" Meghan replied.
"'So, they all play different levels,'" Harry added, as Meghan admitted, "'This match is crazy.'"
Article continues below advertisement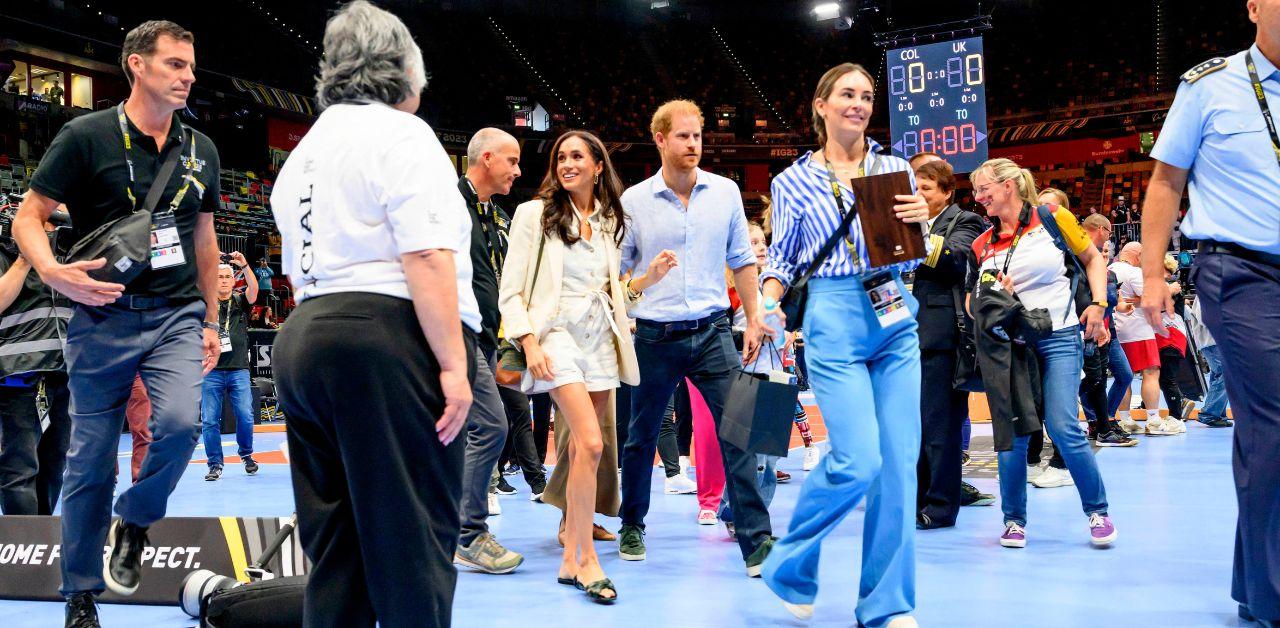 Meghan and Harry's outing follows the recent criticism they received for using the Invictus Games platform to show a united front despite the ongoing divorce rumors.
The Royal Observer previously reported royal expert Kinsey Schofield thinks the pair used the camera time to silently shut down negative assertions and to protect their struggling Archewell brand.
"Aren't you glad to see it? The Duke and Duchess of Cuddles in Germany for the Invictus Games," the podcaster said. "I mean, they are definitely putting on a show, but I think that it's more than wanting to convince people that there's no problems at home."
Article continues below advertisement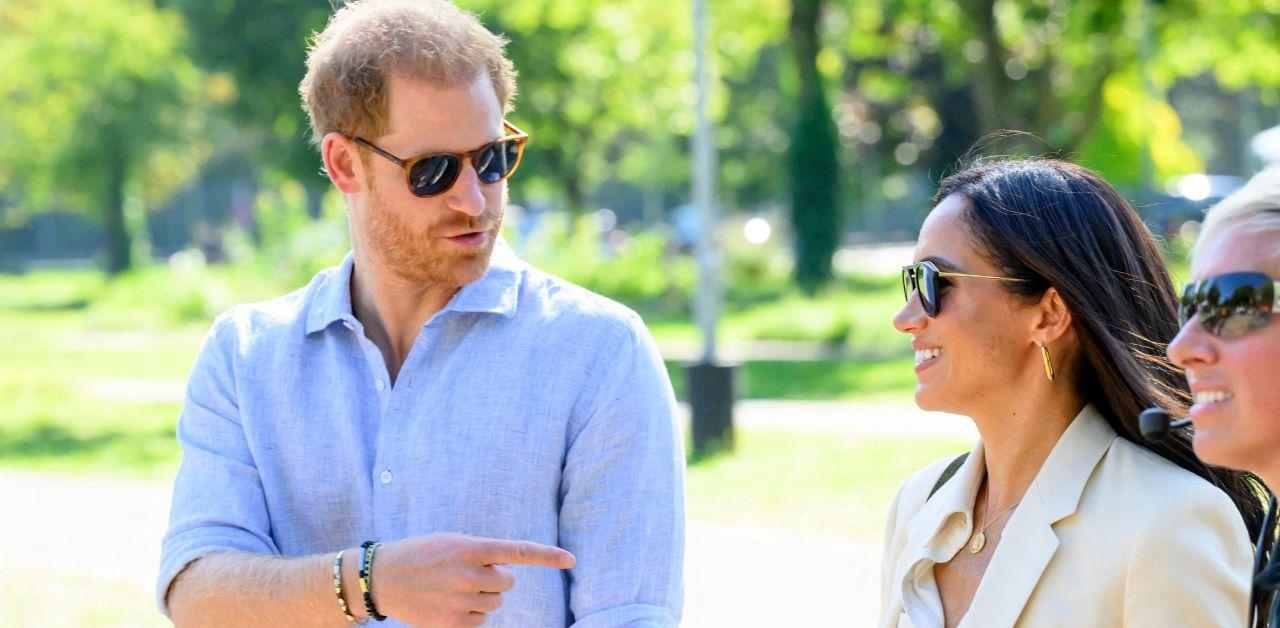 Schofield later claimed that the lovebirds' Invictus Games is one of the few things under the Sussex brand that is successful.
"I think that the Invictus Games has become the only credible project that the Duke and Duchess of Sussex have," she shared. "They've really got to nurture this event because all of their other professional ventures have failed and on such a global scale."
Article continues below advertisement