Meghan Markle and Prince Harry Involved In 'Near-Catastrophic' Paparazzi Chase in NYC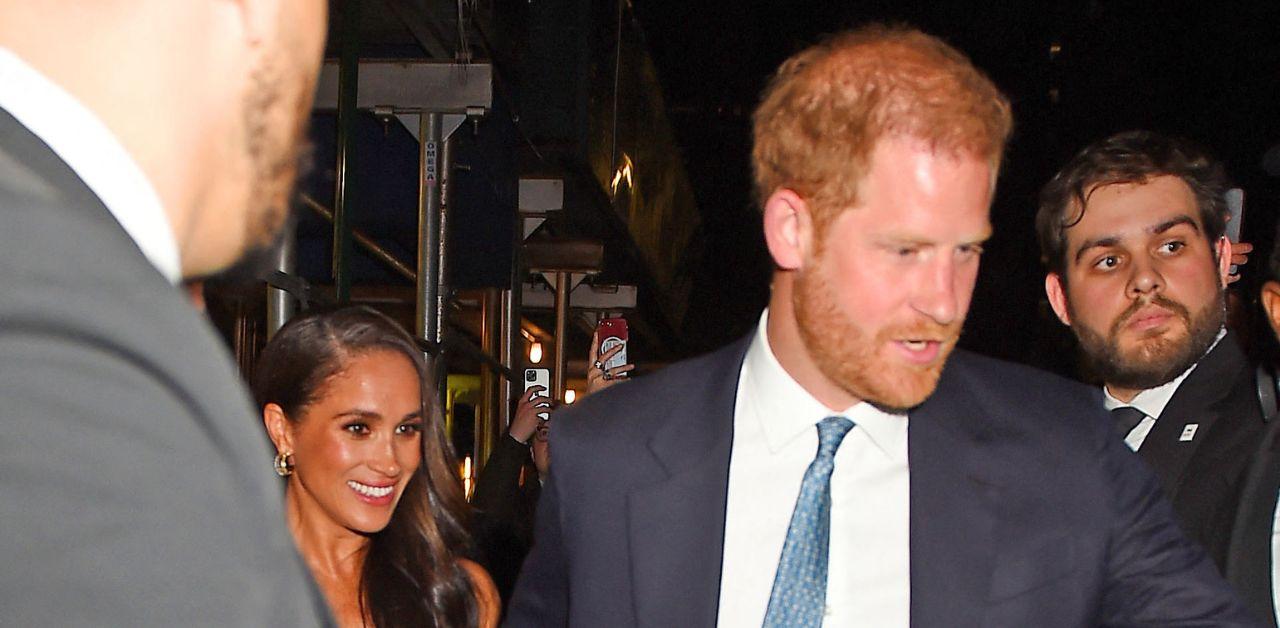 Meghan Markle and Prince Harry were in a dangerous paparazzi chase on the night of 2023 Women of Vision Award. On Tuesday, May 16, the Duchess of Sussex was honored for her advocacy work, but while en route, her car — which included Harry and Doria Ragland — was hunted down by paparazzi. Meghan's memorable night and award for her commitment to feminism was overshadowed by the event.
Article continues below advertisement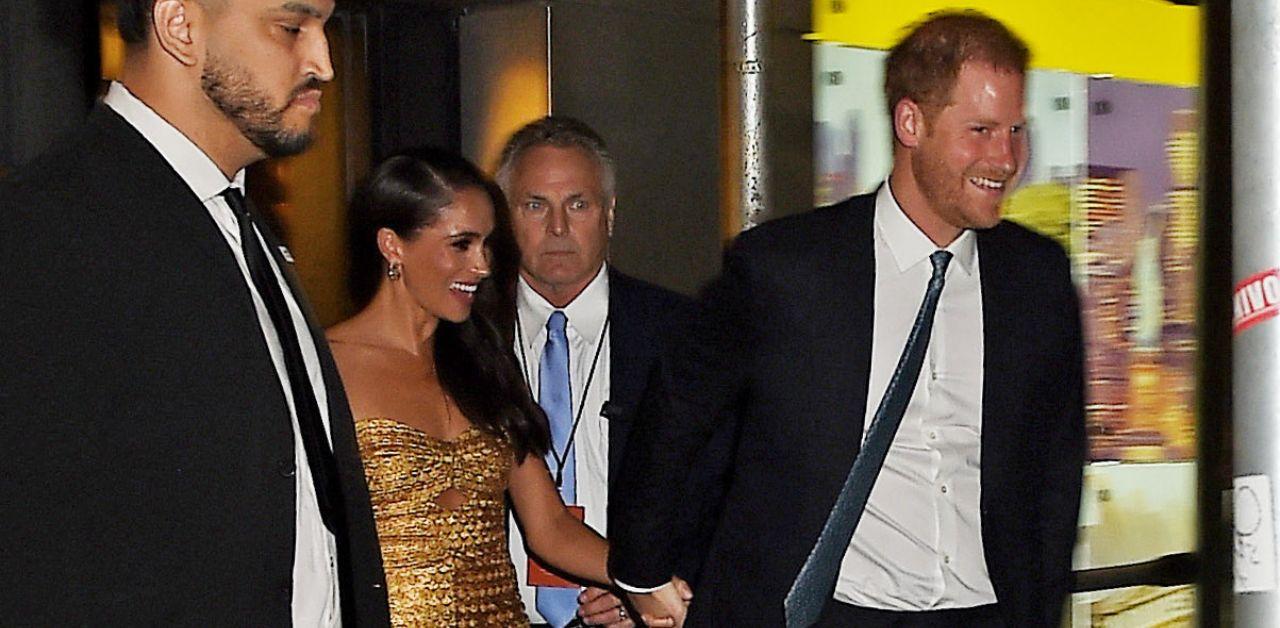 The intense moment haunted the trio, according to a source close to the Sussexes. "It started off with 12 paparazzi then ended up with four chasing [Meghan, Harry and Doria]," the insider said. "Their security tried their best to lose [photographers]."
The couple's spokesperson later released a statement addressing the attack. "Last night, The Duke and Duchess of Sussex and Ms. Ragland were involved in a near catastrophic car chase at the hands of a ring of highly aggressive paparazzi," the rep confirmed. "This relentless pursuit, lasting over two hours, resulted in multiple near collisions involving other drivers on the road, pedestrians and two NYPD officers. While being a public figure comes with a level of interest from the public, it should never come at the cost of anyone's safety."
Article continues below advertisement
Friends of the family claimed the incident was overwhelming for Meghan's mother, who has continued to live a relatively private life despite her daughter's A-list status. The source said it was "absolutely shocking" and Ragland was "terrified."
"Everyone is still upset, to say the least. It was horrific," they added.
Article continues below advertisement
Harry has been critical of the tabloid industry for years. In a 2019 ITV interview for Harry & Meghan: An African Journey, the Duke of Sussex revealed that shutterbugs trigger him due to his mother, Princess Diana, dying in a fatal car crash while escaping them. "Being part of this family, in this role, in this job, every single time I see a camera, every single time I hear a click, every single time I see a flash, it takes me straight back," Harry confessed. "So in that respect, it's the worst reminder of her life, as opposed to the best."