Queen's Shocking One-Word Meghan Markle Insult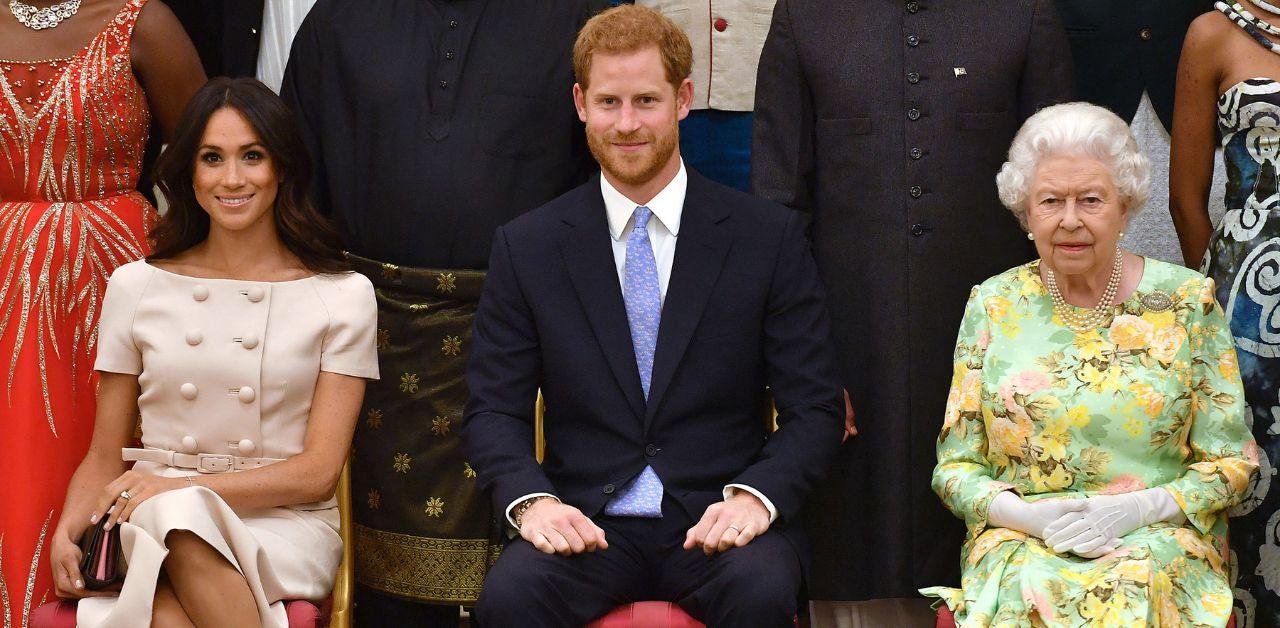 Meghan Markle and Prince Harry have avoided criticizing Queen Elizabeth II in their various interviews and projects. However, the "Megxit" scandal led Her Majesty to look at the Duchess of Sussex differently.
"At the drinks before the dinner, a small group were talking to the monarch and she explained that Harry meeting Meghan had become a complete catastrophe and described her as evil," a source told Kara Kennedy. "By this point, we all knew the Queen's health was in decline and she had months left, she seemed regretful about how things had panned out."
Article continues below advertisement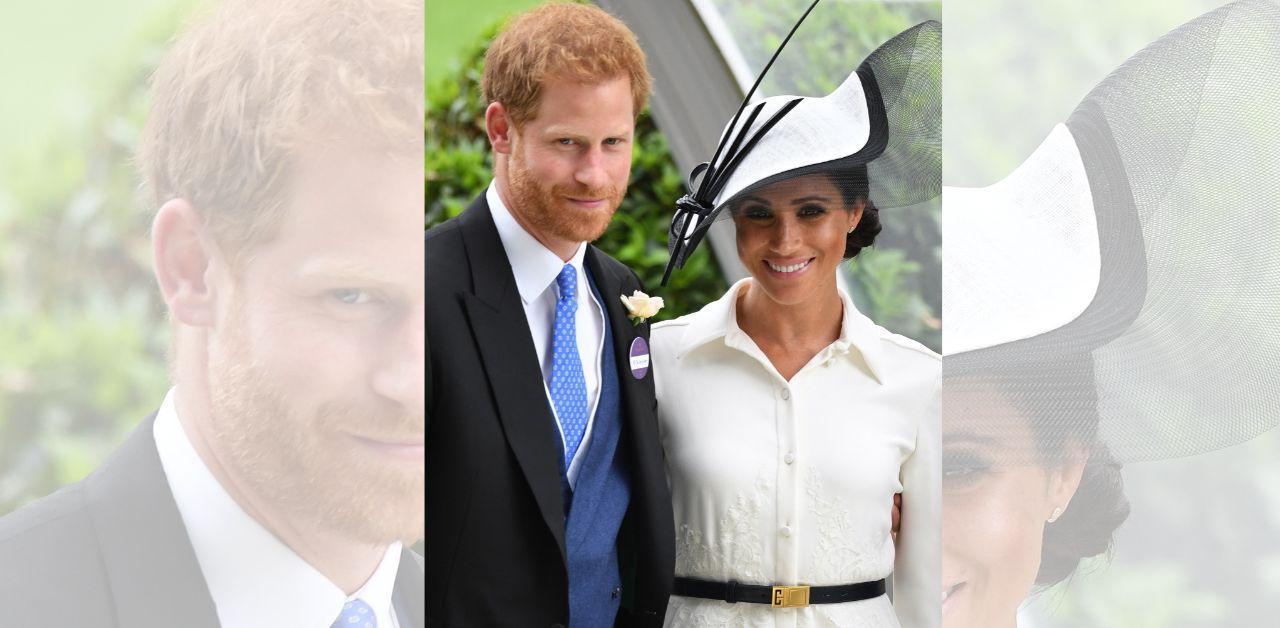 Although the late monarch was known for her grace and diplomacy, she shocked friends with her verbiage when describing the Suits star.
"Everybody's eyebrows hit the ceiling. It was out of character for the Queen to use such a word as 'evil' to describe Meghan, but she saw straight through her," Kennedy added. "It was a startling sentence to hear from the most forgiving woman on earth."
Article continues below advertisement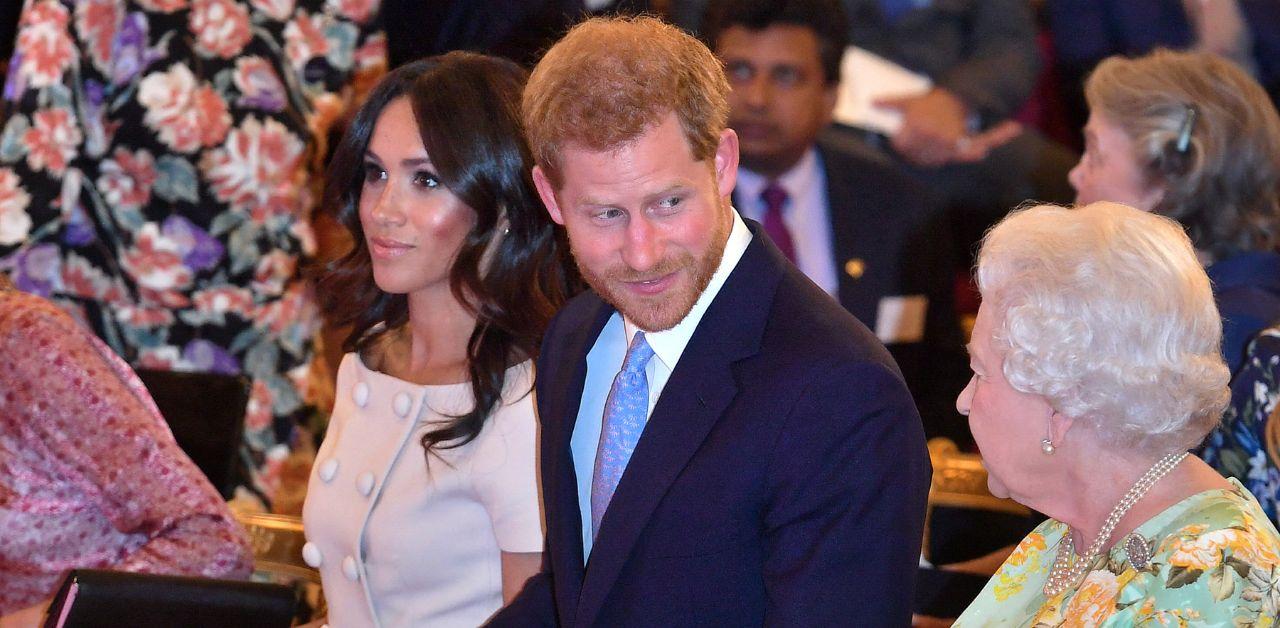 The Queen might've been disappointed in Harry's bride, but royal experts have continued to blame the Duke of Sussex for the public fallout between him and the royal family. Due to his various comments about the firm, insiders were shocked by his decision to RSVP for King Charles' coronation despite the ongoing tension.
"Well, in respect of Prince Harry, I just think it's the most tragic," Lord Soames said during a radio appearance. "I mean, I can't put myself in the position where my own son, if he did something like that to me, it would just be the cruelest and one would mind."
"Of course, the King was very, very sad, tragic … it was a terrible blow," he added.
Article continues below advertisement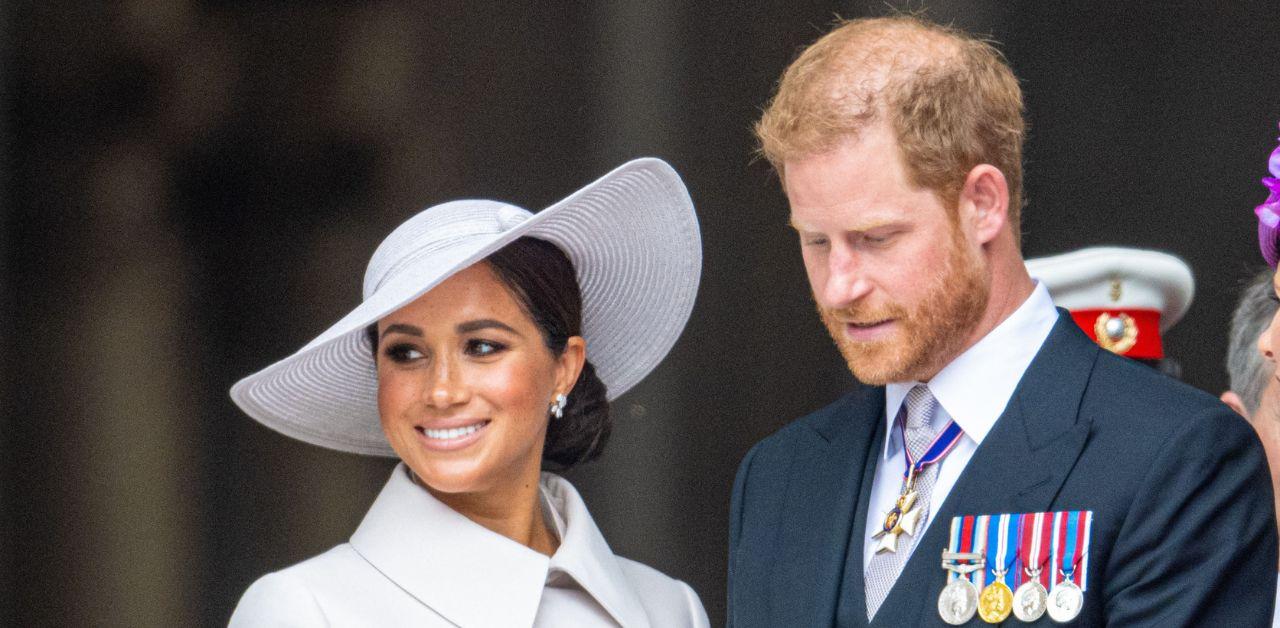 While His Majesty has forgiven his son and is looking forward to his return to the U.K., Prince William has burnt the bridge between him and the Sussexes.
"It's impossible to exaggerate the extent of [William's] contempt for Harry and Meghan now. He absolutely hates them," Tom Sykes stressed.
Friends of William shared that the Prince of Wales felt betrayed by Harry. "William will never trust Harry again. How could he? The truth is William absolutely hates Harry now and will never forgive him for the damage he has done to the family," the source explained.