Meghan Markle and Prince Harry Denied to Fly Back to the U.S. on Air Force One Following Queen Elizabeth's Funeral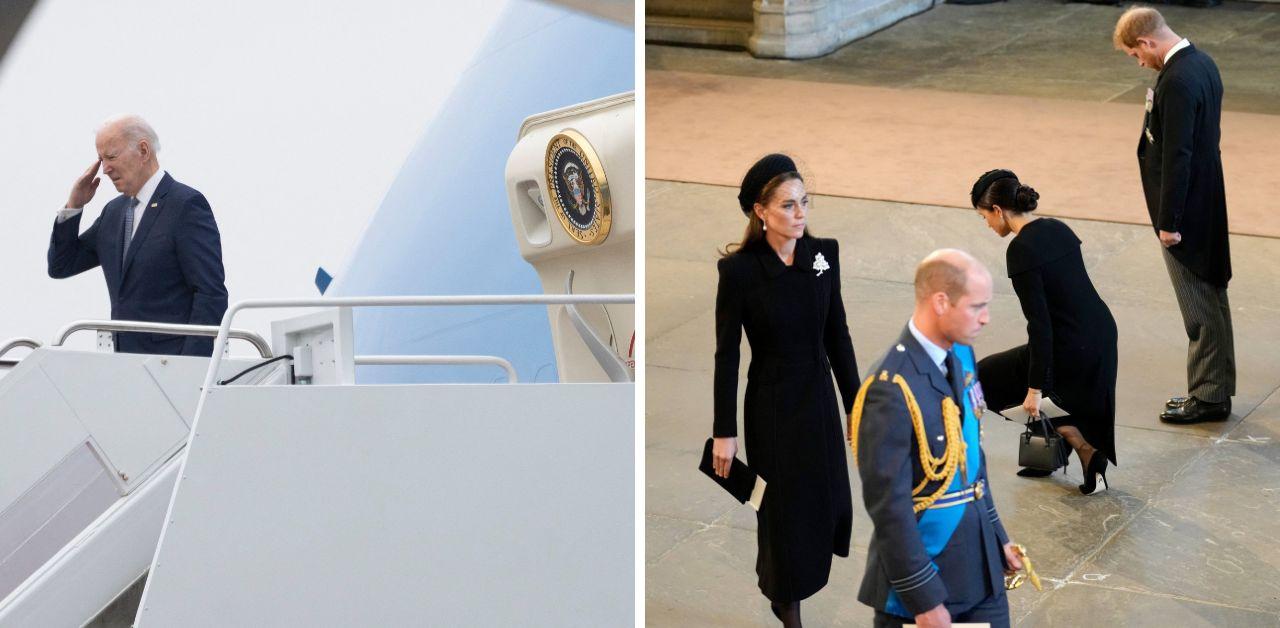 Meghan Markle and Prince Harry had a shocking list of demands for Queen Elizabeth's funeral. A source told a publication that the Duke and Duchess of Sussex asked President Joe Biden and his wife, Jill, if the four of them could return to America on Air Force One. Despite their status, the request was immediately shut down by Biden's team.
"It would have caused such a commotion," the insider claimed.
"It would have strained relations with the Palace and the new King," another source added.
Article continues below advertisement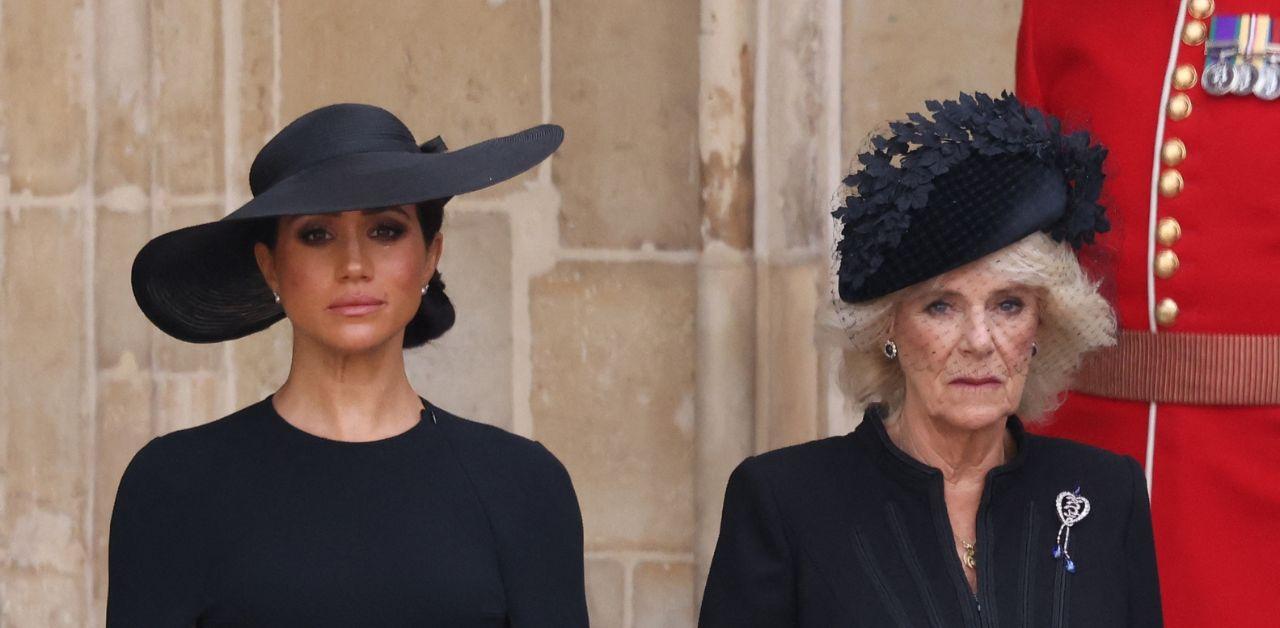 This wouldn't be the first time the Bidens distanced themselves from Harry and Meghan. The First Lady was invited to Harry's Invictus Games in April of 2022, but she declined because Biden's administration feared that her presence would offend the crown.
"She wanted to go," a source said, but the National Security Council staff advised her that a potential RSVP would "land badly" with Buckingham Palace.
Instead of Jill, Pete Buttigieg, U.S. Secretary of Transportation, and his husband, Chasten Buttigieg, led the U.S. delegation that year.
Article continues below advertisement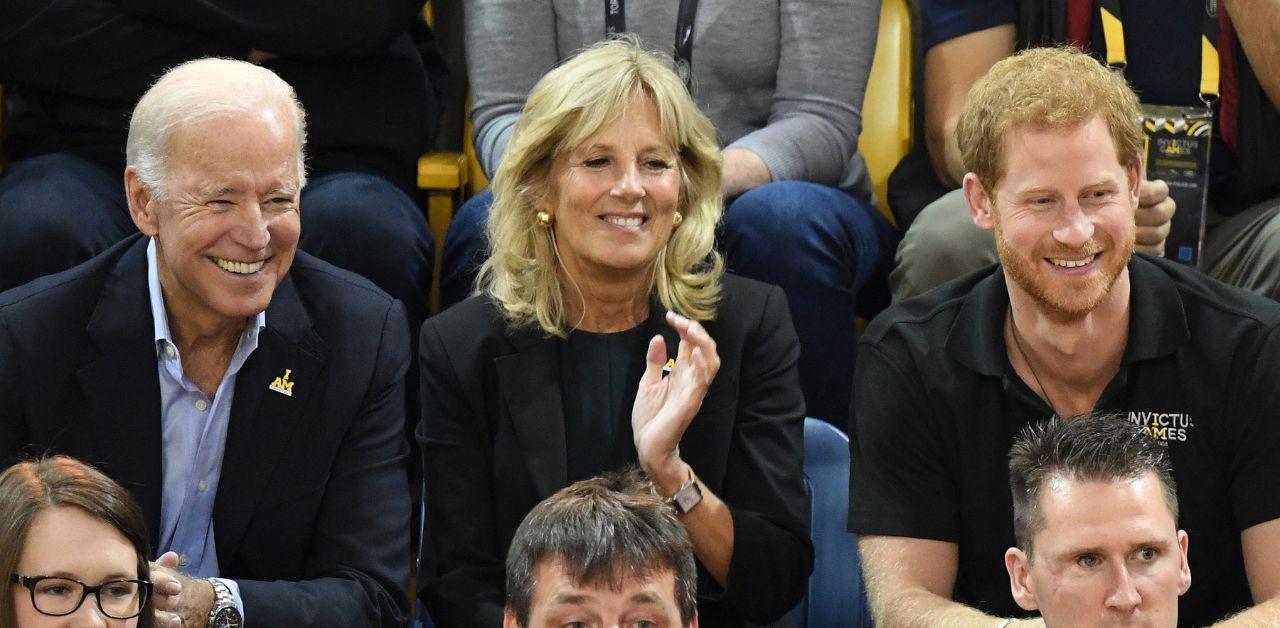 Even though the educator failed to make an appearance in 2022, she did attend in previous years, and Harry has been vocal about the American Warrior Games.
In September of 2021, Harry and Jill hosted a Zoom call after the Warrior Games event was canceled due to the Covid-19 pandemic. The two seemed to be in good standing, and the Duke of Sussex applauded the professor for her work.
"Thank you for your service and your continued support over all these years," Harry told Jill during the call. "It's been fantastic to see you in action in various parts of the world giving everything that you've got to so many people to not just those who wear the uniform but to the families as well. A lot of them wouldn't be here without you so, thank you."
Article continues below advertisement
Jill thanked the royal rebel for being a Brit who continues to love the Warrior Games.
"You live by a simple principle: Serve together, recover together," she told him. "It's a philosophy not limited by the flag you wear. Your brothers and sisters-in-arms are connected by something so much deeper than the borders that separate us. You've dedicated your time, talents, and heart to lifting up service members from around the globe."
Sources spoke to Daily Mail.