Meghan Markle & Kate Middleton Maintained A 'Frosty But Polite' Relationship Before Megxit Scandal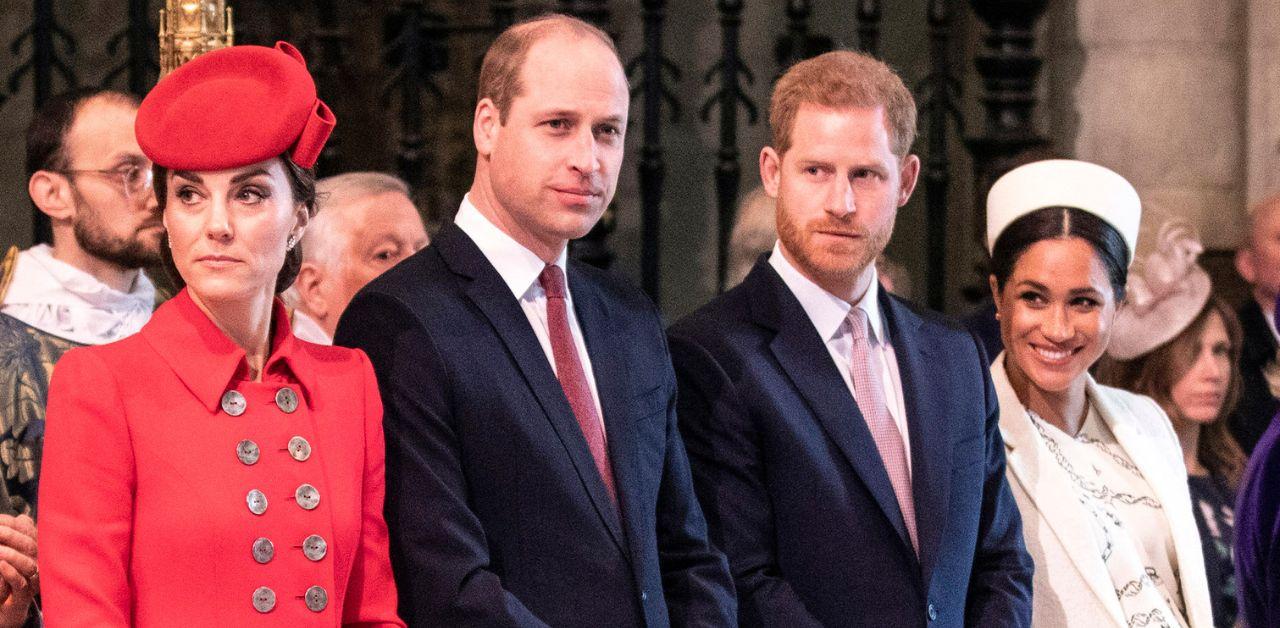 Meghan Markle and Kate Middleton's inability to connect has been a public phenomenon since Meghan tied the knot with Prince Harry. Tessa Dunlop claimed in an interview that the sisters-in-law had a "frosty but polite" relationship until Megxit, and despite their constant photo ops, they were "clearly not that close."
Article continues below advertisement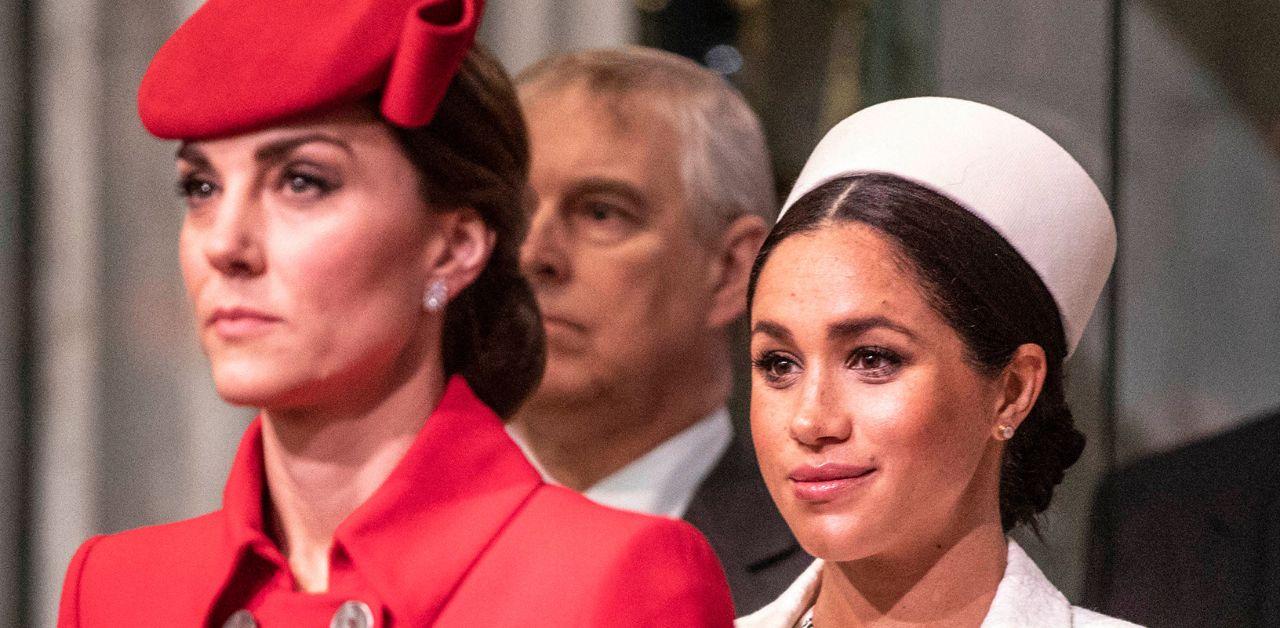 The pair had drastically different worldviews, which ultimately impacted their interactions. "Kate is a well-mannered girl, she got brought up in a public school, she's never going to dish the dirt, she's never going to give what others want, no matter how often you pick the scab," the royal expert explained.
Aside from Kate's humble beginnings in the English countryside, the St Andrews alum had "years in training" due to her decade-long courtship with Prince William. "Kate's values were deference, appropriate levels of self-possession within a system, don't rock the boat, you make change through embracing the institution almost, the paradox, Meghan's the other way around," Dunlop explained.
"They're totally like inverted versions of each other," she added.
Article continues below advertisement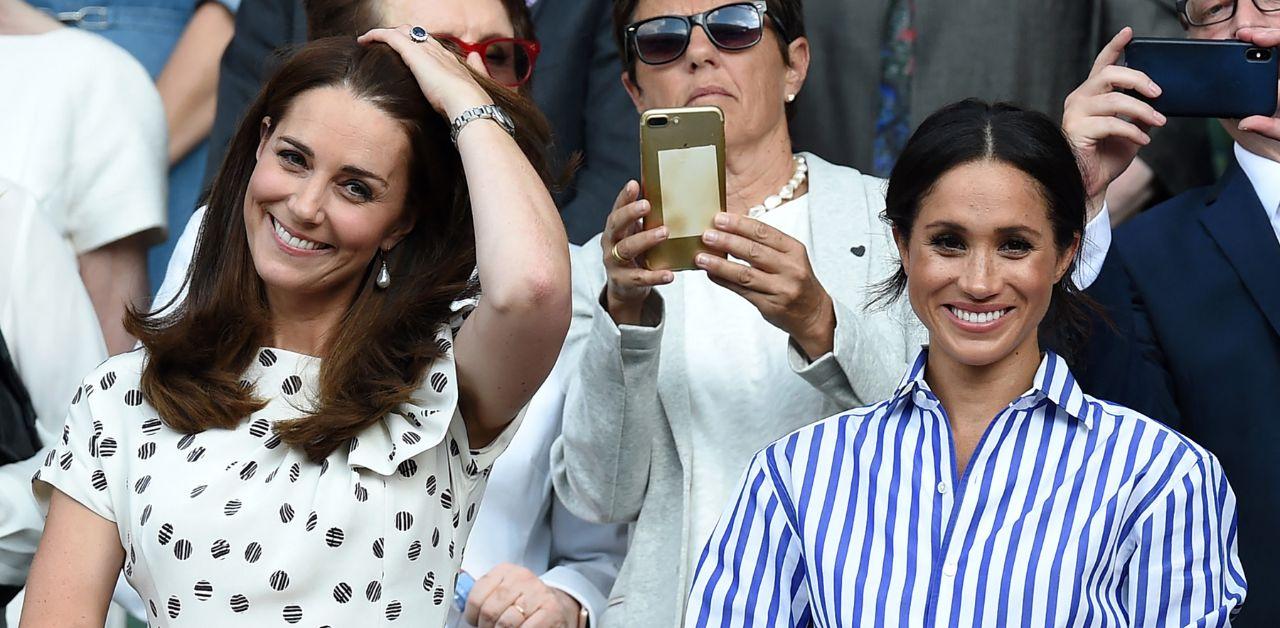 The Duke of Sussex explained the royal wives' dynamic in his memoir, Spare. The veteran used the flower girl scandal from his wedding as a catalyst for discussing the ladies' acquaintanceship. While Meghan prepared to walk down the aisle, news broke that the Suits star made Kate cry over Princess Charlotte's dress.
"It [the story about Kate crying] wasn't real. But I think it had Kate on edge while putting her and everyone else on notice that she was now going to be compared to, and forced to compete with, Meg," Harry wrote. "One of the largest causes of the rift which has been made public is the row over bridesmaid dresses. "
Article continues below advertisement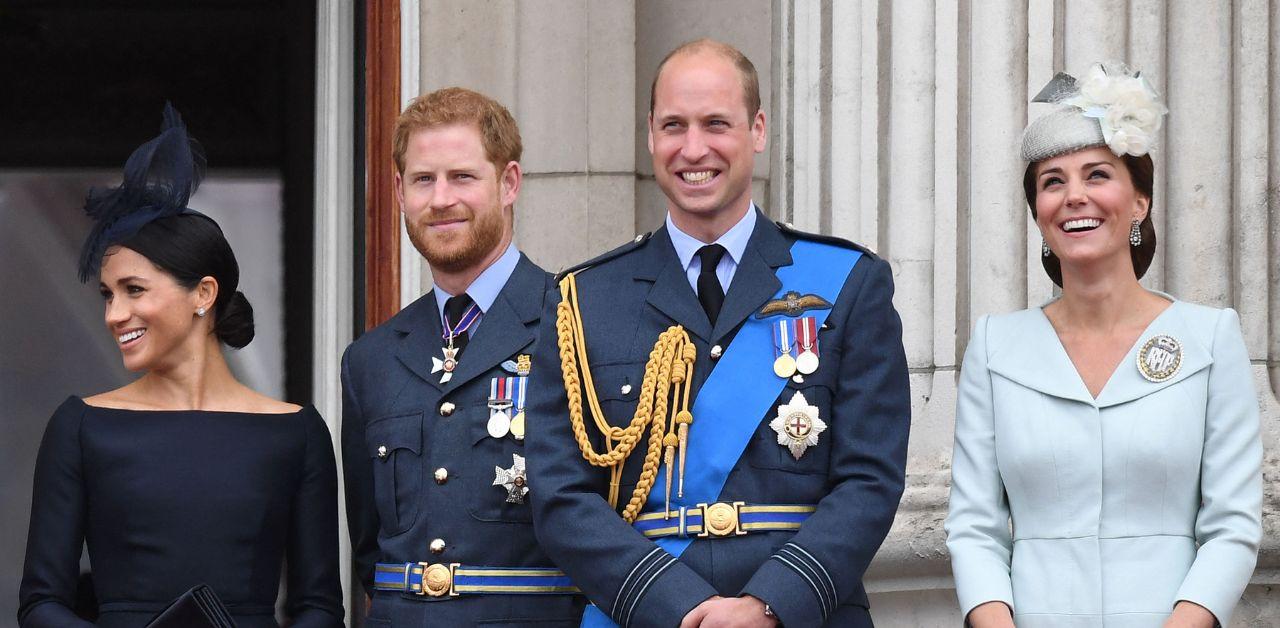 Meghan addressed the disagreement during her 2021 tell-all interview with Oprah Winfrey. "What was hard to get over was being blamed for something that not only I didn't do but that happened to me," the former actress said. "And the people who were part of our wedding were going to our comms team and saying: 'I know this didn't happen. I don't have to tell them what actually happened."
The two women joined the royal family by saying "I do," but their shared experience as commoners couldn't help them foster a bond.