Meghan Markle's Worrisome First Impression: Actress Knew It Wasn't 'Going to Be Easy' to Impress Queen Elizabeth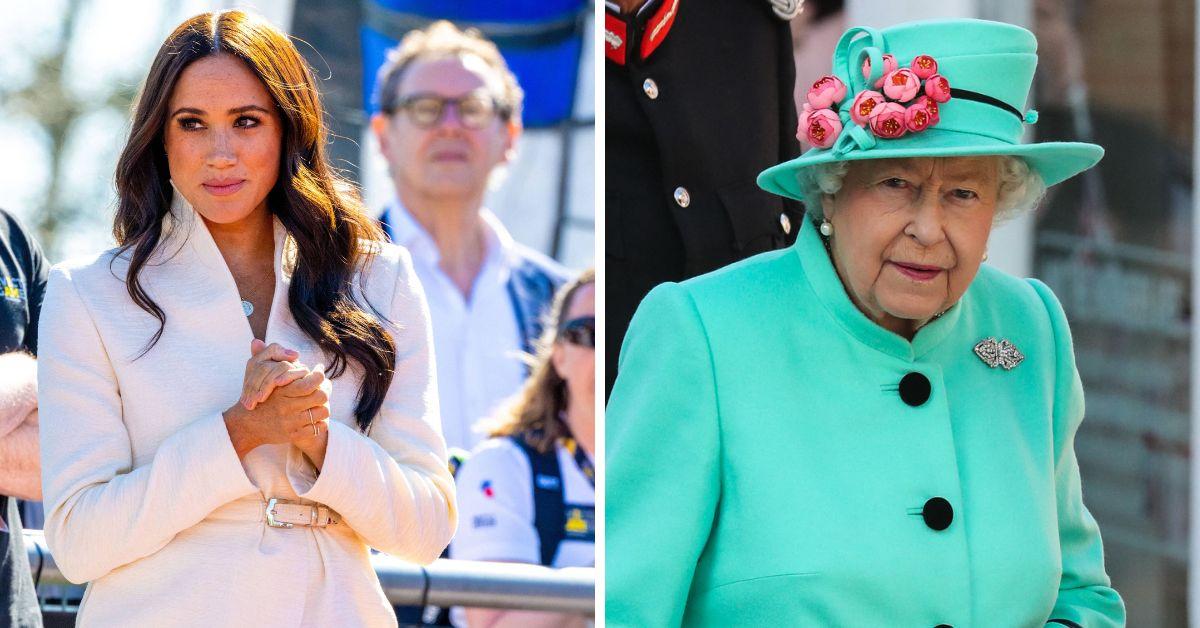 Article continues below advertisement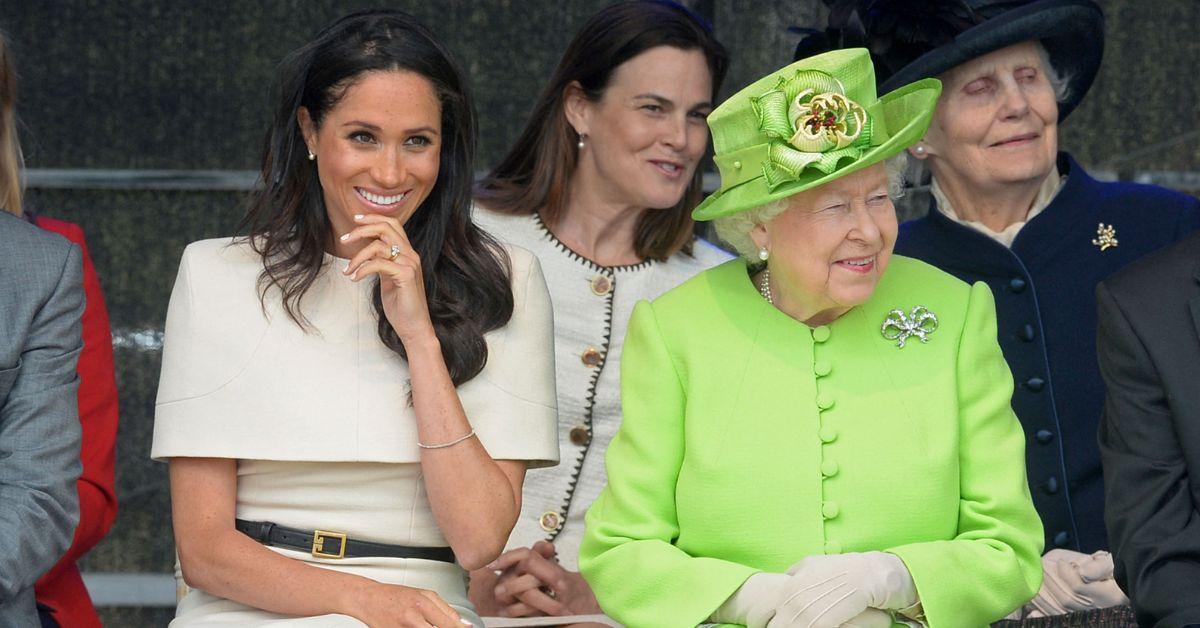 "Harry and I are in the car, and he says, 'Okay, well, my grandmother says you're going to meet her," the Duchess of Sussex recalled before adding, "I loved my grandmother, I used to take care of my grandma, this is great." The actress then revealed how she and Harry practiced curtsying "right in front of the house" to ensure it was "deeply, to show respect."
Although her intimidation at meeting Elizabeth has been shared by numerous people over the decades, she soon found herself right at home with the ruler. "We just sat there, and we chatted, and it was lovely and easy," she added.
The Montecito Duchess and the late Queen would go on to share one joint engagement during Meghan's brief 22 months as a working British royal. The pair traveled on the royal train to Widnes in the county of Cheshire, to open the Mersey Gateway Bridge in June 2018. Meghan had only been a royal duchess and princess for less than a month, but later said that the Sovereign made her feel "special" and valued.
Article continues below advertisement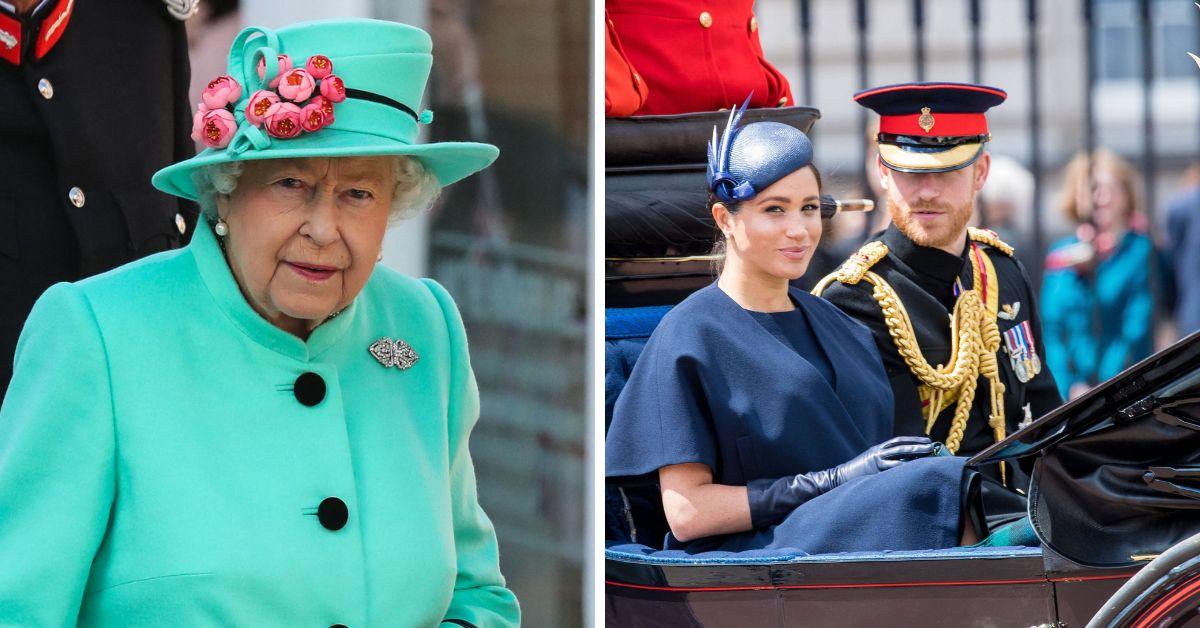 Elizabeth II was known to be much more laid back and less ostentatious in her latter years when compared to her early adulthood and middle age. The monarch was far stricter with her children, especially Prince Charles, who would one day succeed her and run the family she directed for over 70 years.
"She had the most enchanting relationship with all of her grandchildren, and indeed her great-grandchildren, and was hugely fond of them all, but there was a special place in her heart for William and Harry," royal expert Penny Junor dished.
Article continues below advertisement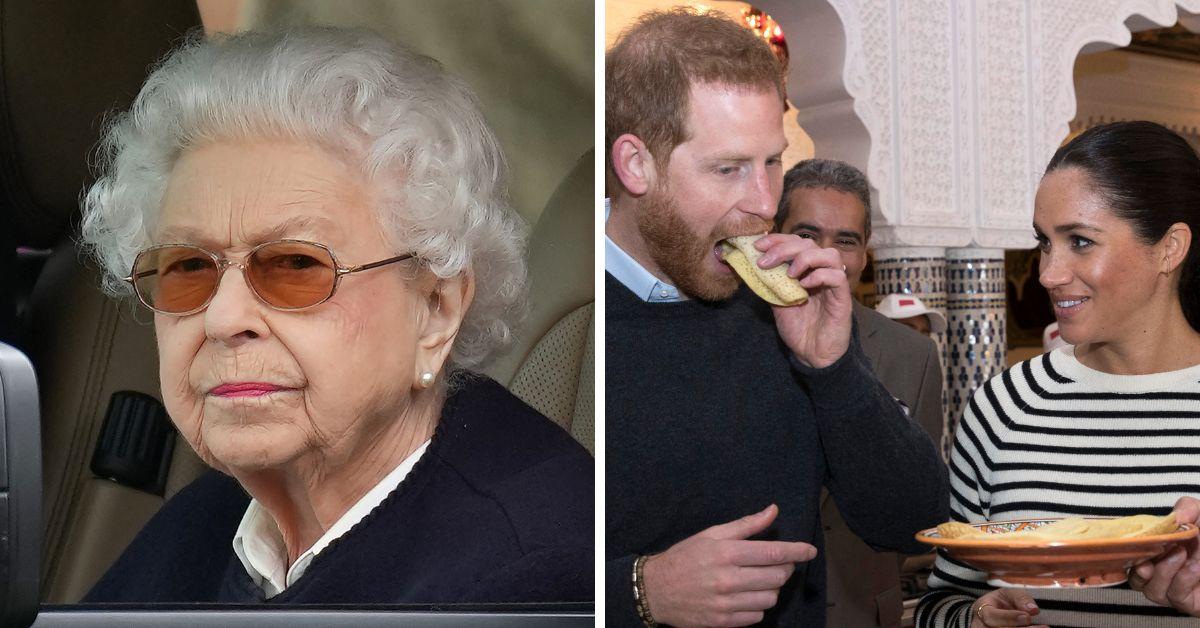 However, the Duchess of Sussex's tenure as a working royal was short-lived, and it is widely speculated that the Queen solely blamed early 2020's "Megxit," perhaps unfairly, on Meghan. But it is clear the late Sovereign bent over backward to accommodate the actress in ways she did not even do for Kate Middleton throughout the 2000s.
"When Harry became engaged to Meghan Markle in 2017, she abandoned the old protocol about only married being allowed, and invited Meghan to spend Christmas with them all at Sandringham," Junor concluded.
Article continues below advertisement