Meghan Markle Was 'Keen to Emphasize Togetherness' With Prince Harry at the Invictus Games Following Ongoing Split Rumors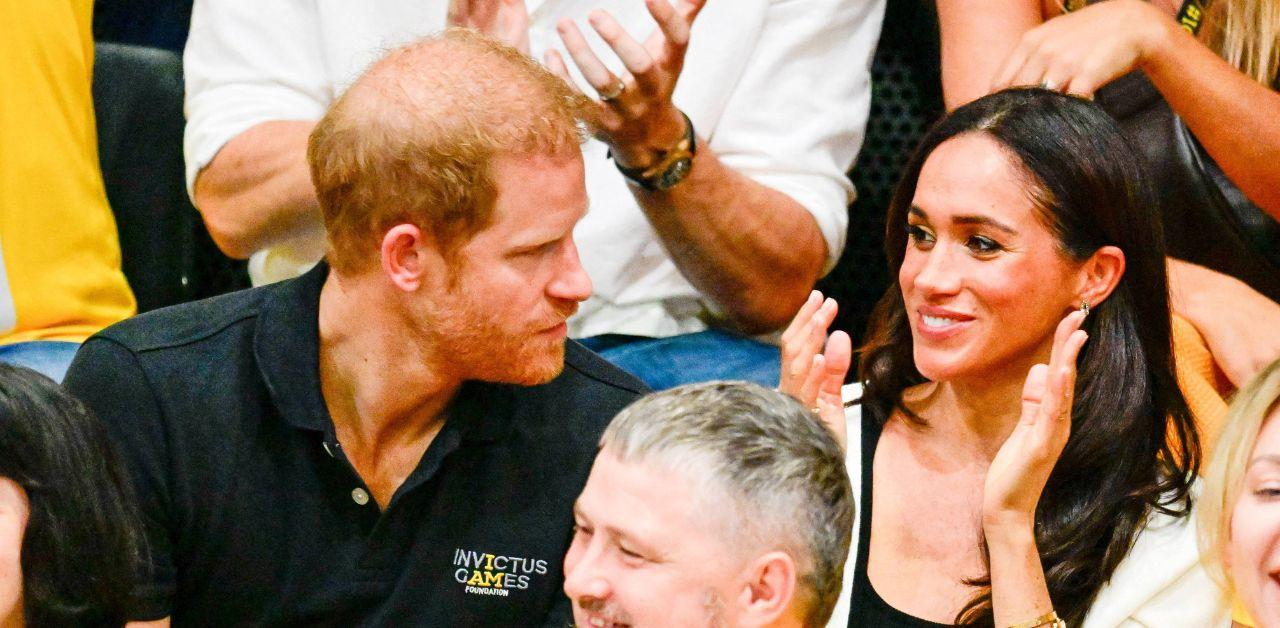 Article continues below advertisement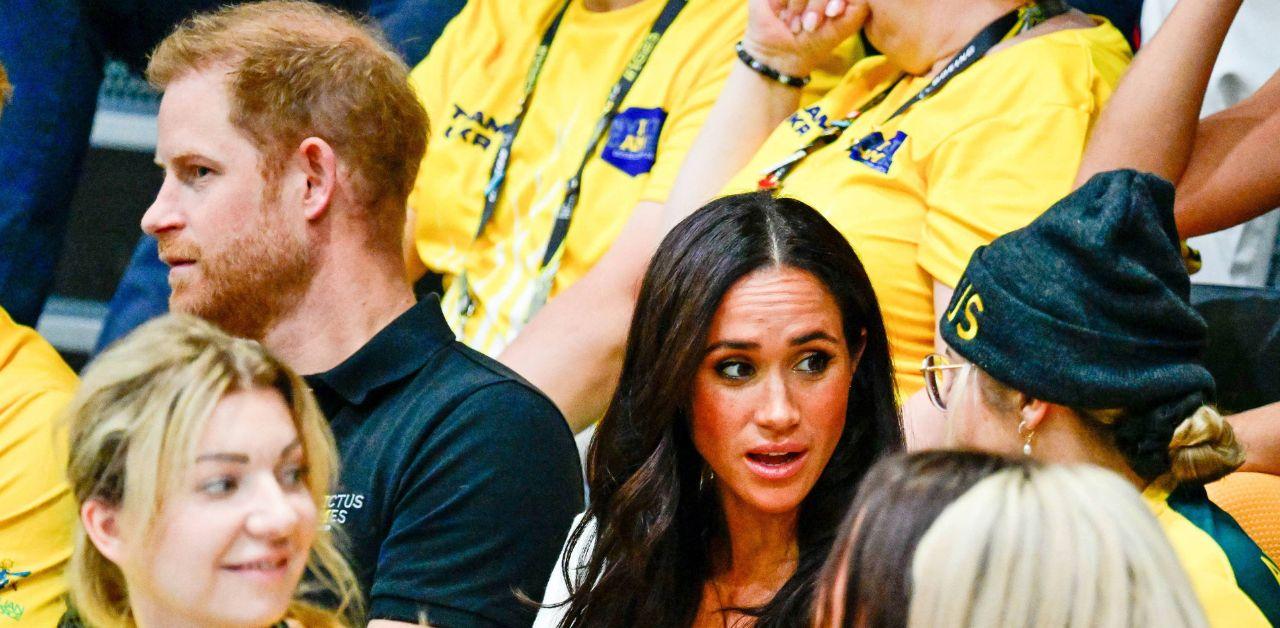 Harry and Meghan held hands throughout the day, and James claimed the partners were "driving the signals of romance." Despite the pair looking comfortable with each other, James noted that their demeanor "lacked the more romantic PDAs the couple are known for."
"Meghan walked on stage alone and seemed surprised to find Harry wasn't behind or beside her," James explained. "A small hair preen suggested she needed him there and she looked back to seek him out, suggesting it was important to her that they appear side-by-side together."
Article continues below advertisement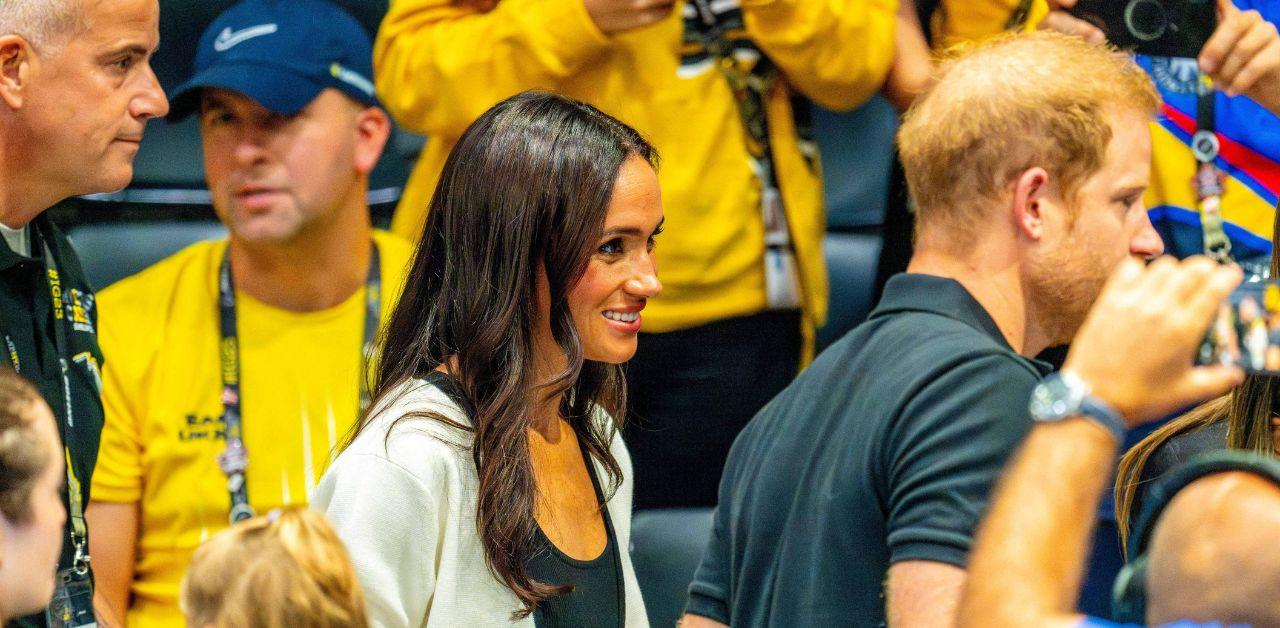 Meghan took the stage to applaud the initiative, and James believes the former actress made sure to stand by her spouse on purpose.
"When Harry did join her it was Meghan stepping to stand close beside him, linking her hand into his arm in a gesture of attachment and fondness while he performed a solo gesture by rubbing his hands and grinning at the audience," she added.
Article continues below advertisement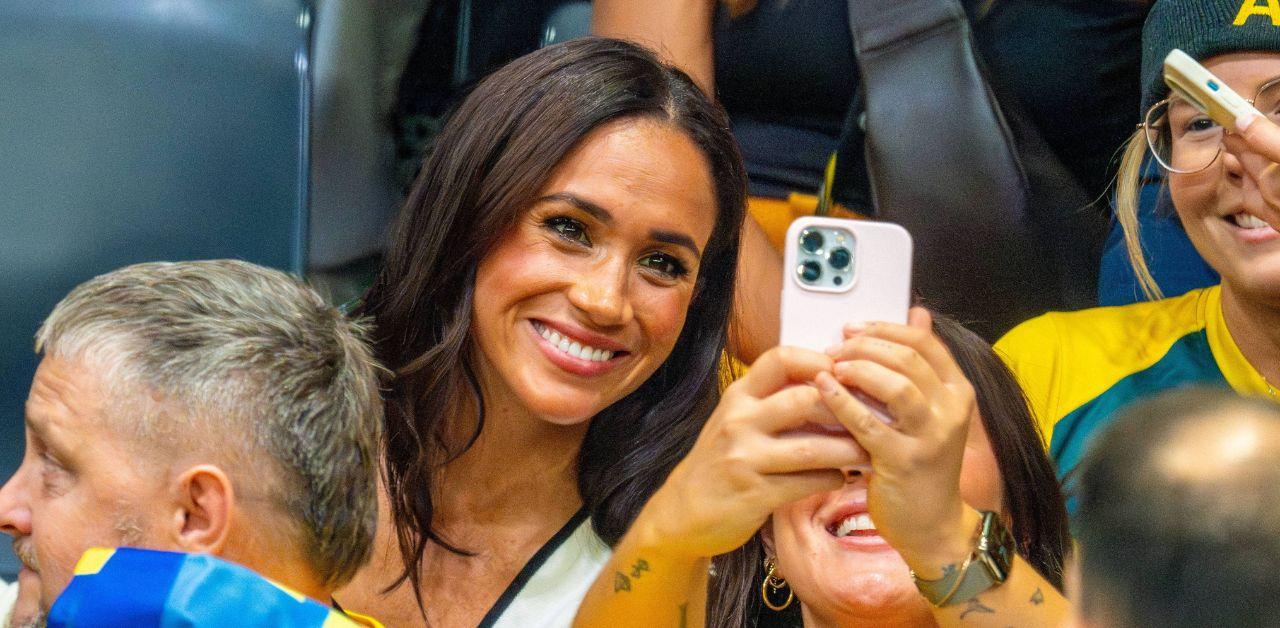 Meghan mentioned that she arrived late to the Invictus Games because she was caring for her two kids, Lilibet and Archie.
"After talking about their 'little ones' and after Harry's beam of pride in response, he steps away from Meghan slightly, performing a small cough," the commentator said.
"Meghan subtly steps sideways towards him though, again showing a desire for established, continual closeness. She adopts a mirrored pose with one leg out to signal like-mindedness, too," she noted. "The Duchess also references 'my husband' with affection, putting a hand out towards Harry in a loving reference."
Article continues below advertisement
The journalist later pointed out that the mother-of-two looked at the veteran with admiration throughout the night.
"When Meghan finishes her speech she literally hands over to Harry, throwing both hands out to signal it's his turn to speak," James continued. "Meghan moves in closer to Harry as he speaks, performing a face-gaze that looks flattering and adoring."