Kate Middleton Riles Fans Up After Getting Too Close to Roger Federer at Wimbledon: Photos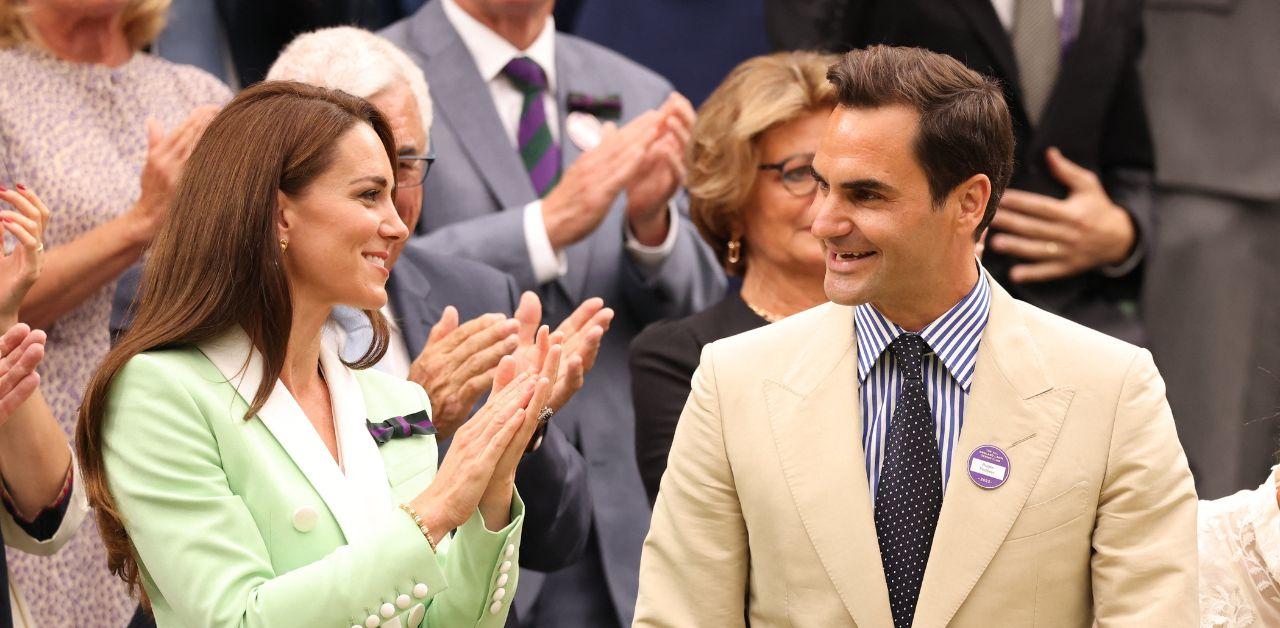 All eyes were on Kate Middleton during the Tuesday, July 4, Wimbledon tennis match, but some fans were left a little uncomfortable by her body language when she spoke with tennis icon Roger Federer and his wife, Mirka.
Article continues below advertisement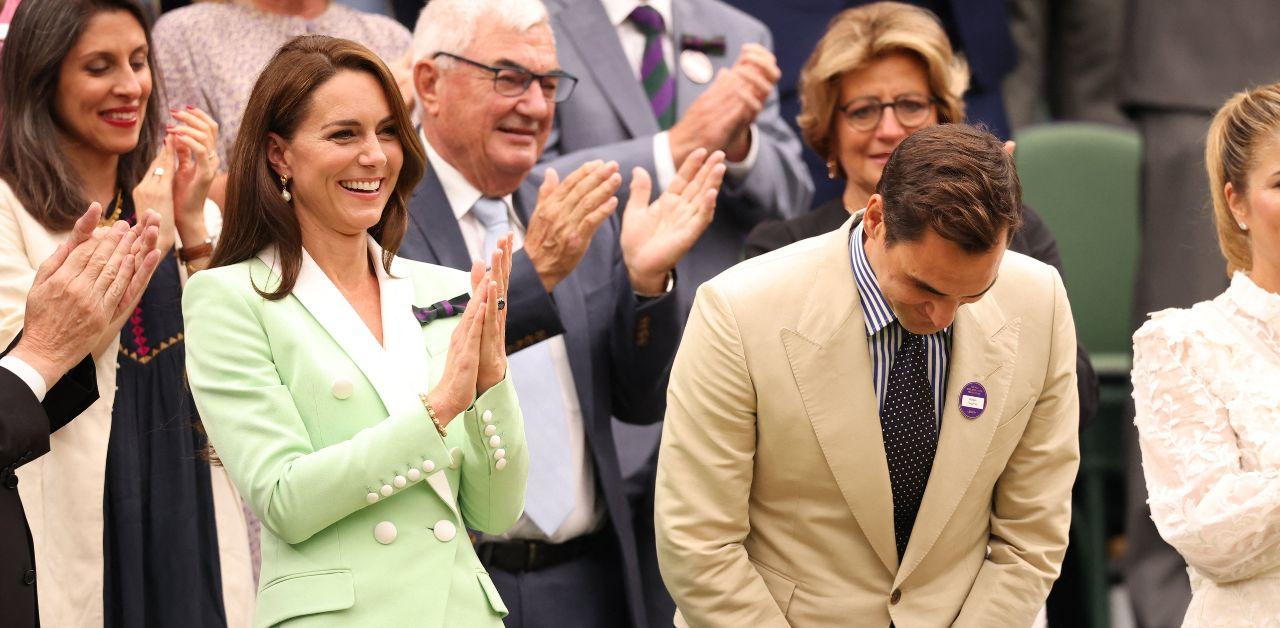 Social media users quickly began to speculate that the former duchess was hitting on the professional athlete despite his spouse being there. "I see Kate Middleton put in another hard day's work at Wimbledon………at this rate she'll succumb to burn-out," someone wrote.
"Well, it's just not cricket is it? To flirt with another woman's husband whilst his wife is sitting right next to him. Or to flirt with another woman's husband at all for that matter," another added.
One royalist claimed Kate and Federer had more visible chemistry than Kate and her partner, Prince William. "To me, she's practically glowing, definitely and flirty here," they shared. "You see it? Is it just me or does Kate Middleton seem far more lively around Roger Federer than when around her husband, Prince William?"
Article continues below advertisement
This is hardly the first time Kate and the athlete made waves.
Prior to Wimbledon, the two teamed up for a commercial together.
"Shall we play some tennis?" Federer asked while holding a racquet.
"Amazing," he said after seeing her play tennis. "She's actually pretty good."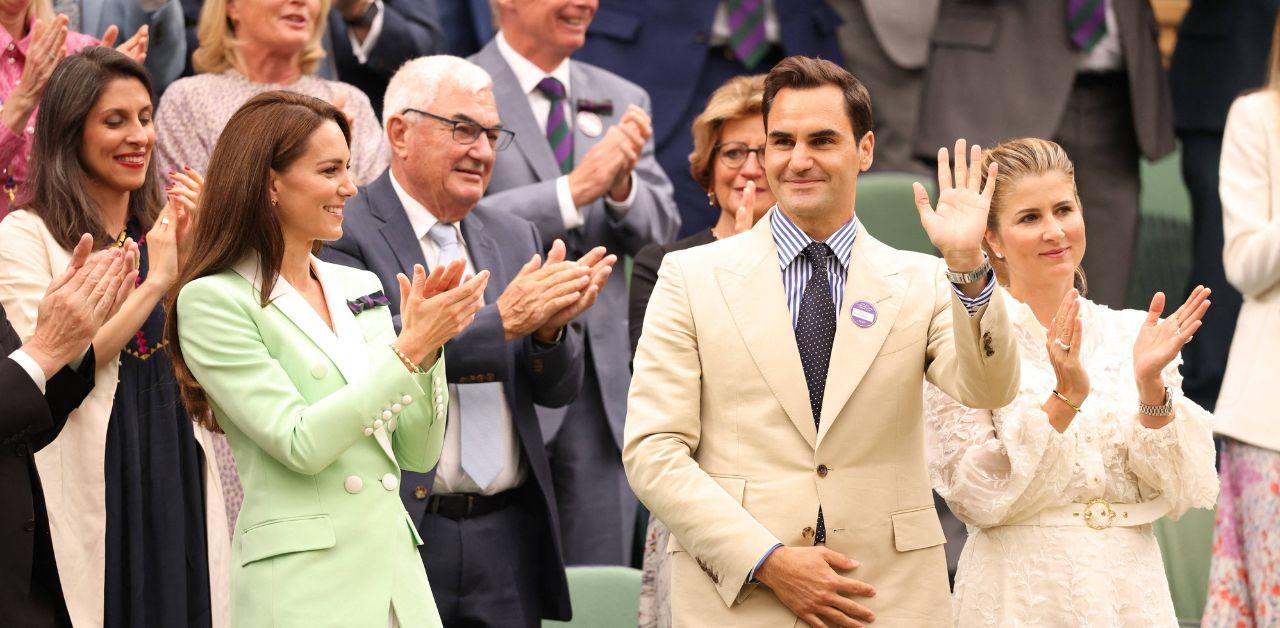 Kate's outing followed the recent news that the future queen assisted in Buckingham Palace's response to Meghan Markle's accusations. The Royal Observer previously reported Valentine Low claimed the official statement "recollections may vary" came from the Wales' team, and it was approved by Queen Elizabeth. Kate weighed in on the best way to handle the negative attention that followed Meghan and Prince Harry's televised interview with Oprah Winfrey back in 2021.
When discussing the first draft of the official response, a palace source told Low, "They [William and Kate] wanted it toughened up a bit. They were both of one mind that we needed something that said that the institution did not accept a lot of what had been said."
Low later added how Catherine helped William address the Montecito royals' allegations. She said, "History will judge this statement, and unless this phrase or a phrase like it is included, everything that they have said will be taken as true."