Harry and Meghan's Oprah Interview Claims Led to 'Tough Response' From William and Kate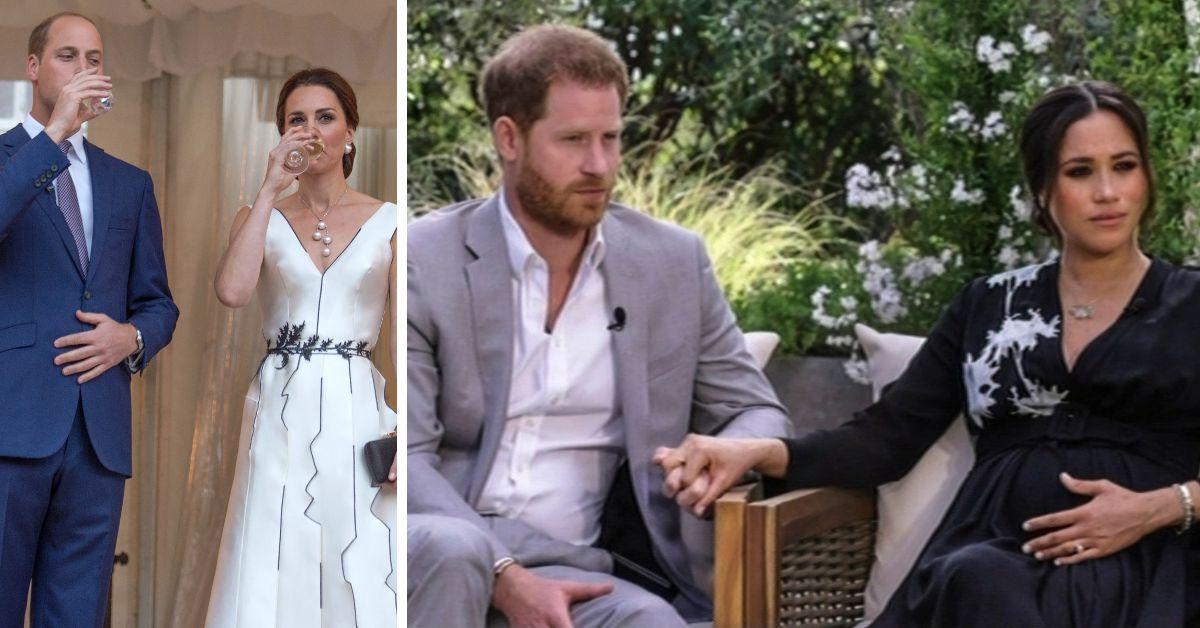 Article continues below advertisement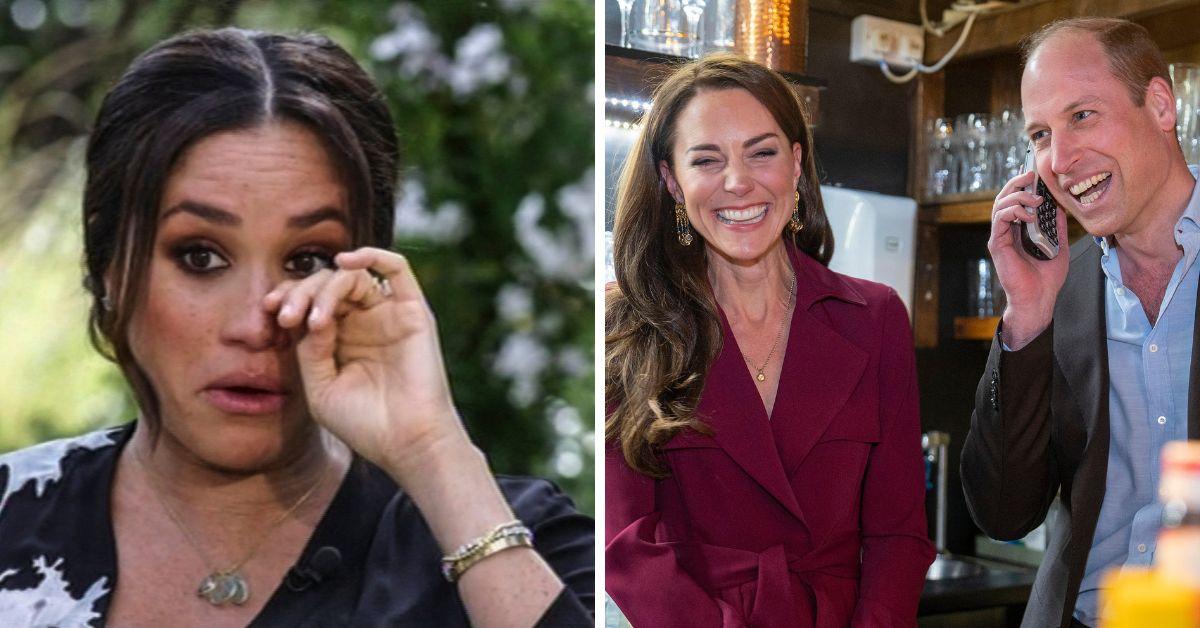 According to royal author Valentine Low, "recollections may vary" came from William and Catherine's team, which the Queen signed off on.
Not since Diana, Princess of Wales, sat down with the BBC's Panorama in November 1995, had a royal interview been so incendiary for the monarchy. But what the Duke and Duchess of Sussex revealed to the media titan on March 7, 2021, made Diana's insinuations about the then-Prince Charles seem tame in comparison.
The Duke of Sussex has obsessively mentioned his mother's "battle against the status quo," to the point where many commentators and insiders claim he and Meghan are oddly trying to replicate the late princess' greatest hits.
But what Harry wasn't prepared for is that William also watched the royal drama of the '90s play out as well and, due to his being slightly older, he had his mom's ear throughout most of her issues. Although the future king and queen had the limitations of official royal responses in front of them — William and Kate worked to develop a phrase to cut into the Sussex claims without exploding in anger.
Article continues below advertisement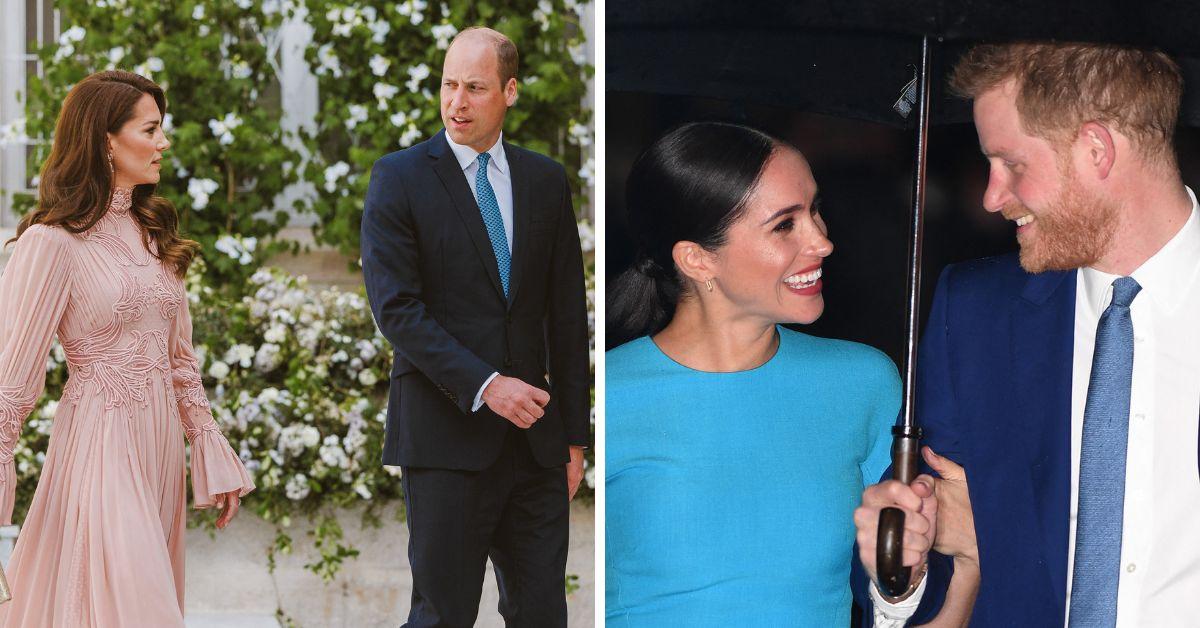 When discussing the first draft of the official response, a palace source told Low, "They [William and Kate] wanted it toughened up a bit," the insider claimed. "They were both of one mind that we needed something that said that the institution did not accept a lot of what had been said."
The royal expert added that Prince William wanted to ensure that level-headed viewers or readers understood the claims were one-sided. He pushed courtiers to work toward "making sure that we are saying that this does not stand."
The 94-year-old Elizabeth II was busy dealing with her ailing husband, Prince Philip, at the time of the bombshell interview. This meant that senior royals would have to be proactive in ensuring a claim as serious as possible racism was addressed with pertinence.
Low further added how Catherine assisted her husband in addressing the Montecito royals' allegations. She said, "History will judge this statement, and unless this phrase or a phrase like it is included, everything that they have said will be taken as true."
Article continues below advertisement