Prince Harry Hardly Spent Time With His Family Because He 'Knows That He's Not Really Welcome,' Lady Colin Campbell Claims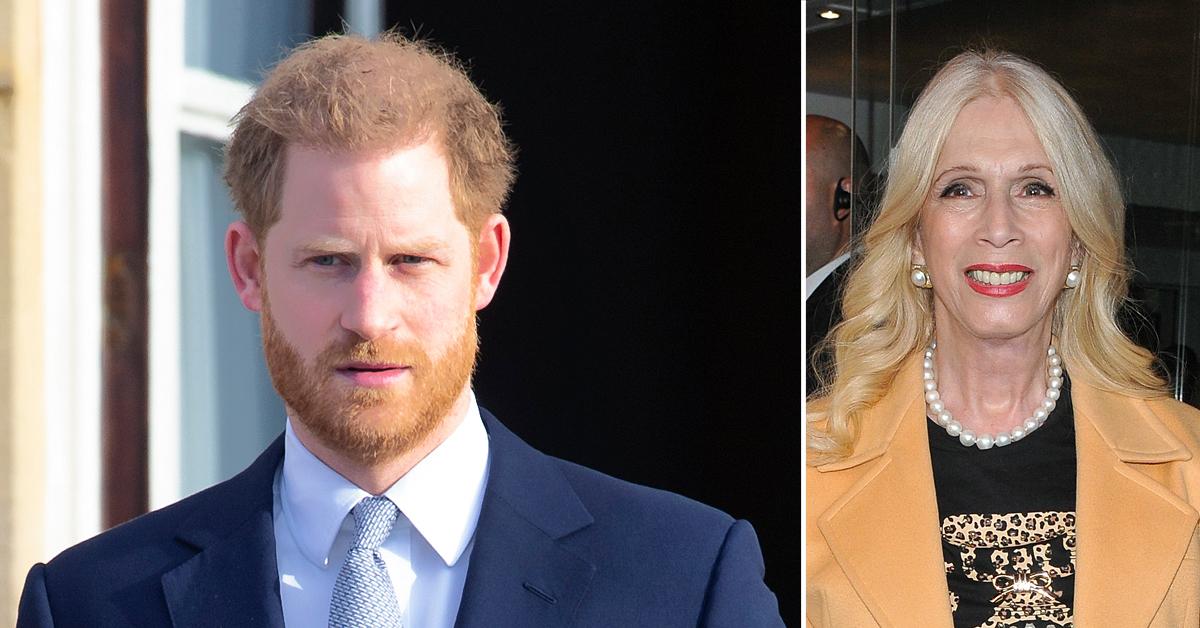 Article continues below advertisement
However, his trip was short and sweet — and Lady Colin Campbell claims to know why he wanted to head back home so soon.
Article continues below advertisement
Article continues below advertisement
In March, Harry and his wife, Meghan Markle, chatted with Oprah Winfrey about why they decided to move to California and claimed that someone in the royal family was "concerned" over Archie's skin color. Since then, things have been tense between the red-headed royal and his brother, Prince William, and father, Prince Charles.
During the tell-all, Harry revealed where he stood with his sibling.
"I love William to bits. He's my brother. We've been through hell together. But we are on different paths," he said.
Article continues below advertisement
According to Campbell, Harry had a plan as to how to make things better between his brother and father, but everything fell apart once he got there.
"[Harry] quickly realized this is not going to be an easy road to travel," Campbell said of his reunion with his family.
Harry was "very carefully schooled on what he should be seeking and trying to achieve and what his objectives should be," she added.
Article continues below advertisement
Ultimately, he realized "there was really no point in staying," Campbell claimed.
Article continues below advertisement
If the family didn't ice him out, and "the door" had "been left ajar," Campbell believed Harry "have been able to sliver in."
"I'm sure that he would have stayed and that [Meghan and Harry] would have been as one, maximizing the opportunity and exploiting it with their full objectives," Campbell said.
Even though William and Harry were seen chatting after the funeral service, it seems like their relationship won't be back to normal anytime soon.
Article continues below advertisement
"I think the idea of seeing this reprisal of the Fab Four — Harry and Meghan, William and Kate — is really so far down the future," royal expert Katie Nicholl shared. "It's almost quite hard to even envision it at the moment. So much has happened. There is so much hurt on either side."
"The idea that Harry's suddenly going to come around to William's way of thinking, and vice versa, I think is a way off," she insisted. "I think there do need to be more conversations, there's clearly still a lot of hurt, a lot of resentment, and a degree of mistrust on both parts."