Pregnant Meghan Markle & Son Archie Spotted For The First Time Since Prince Harry Returned To California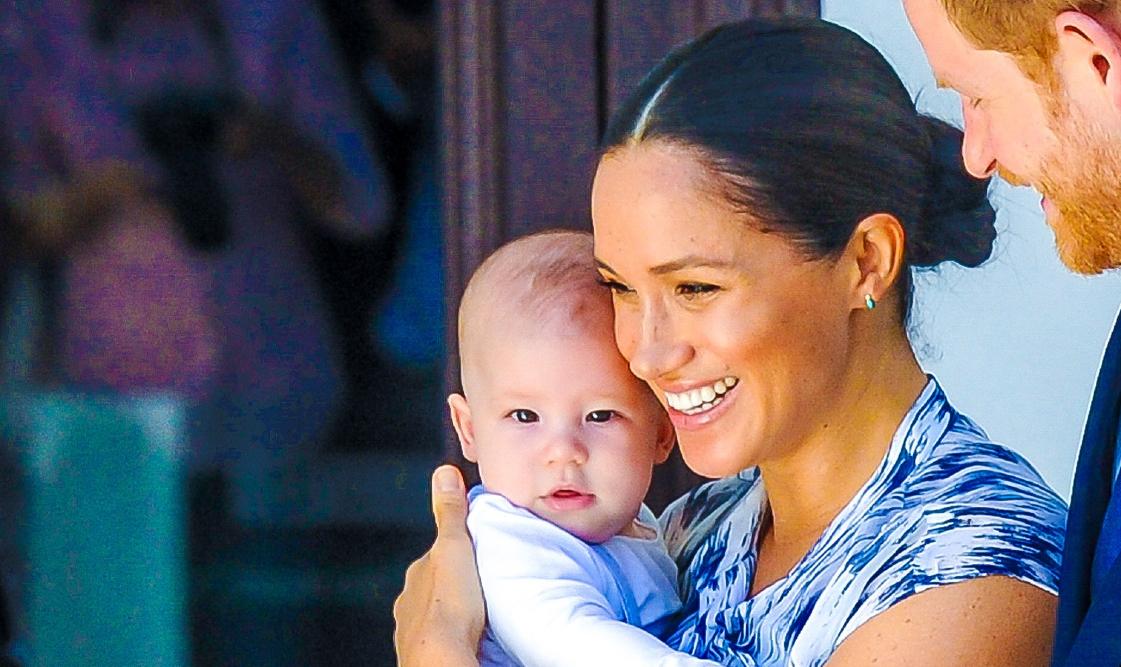 No drama here! Meghan Markle looked chipper while carrying around son Archie on Wednesday, April 21 — the first time the former actress has been spotted since her husband, Prince Harry, returned home to California following Prince Philip's funeral.
Article continues below advertisement
According to photos obtained by Page Six, Meghan — who is pregnant with baby No. 2 — propped Archie, who turns 2 next month, on her baby bump as they walked together.
Article continues below advertisement
The Suits star, 39, wore blue jeans, a black T-shirt, a green jacket, nude flats and a black face mask, while Archie sported a gray sweatshirt, jeans, a black beanie and white velcro shoes. The tot also carried his green backpack, and Meghan held onto his space-themed lunch box on her other arm.
Harry flew to the U.K. last week to attend his grandfather's funeral, which was on April 17. This was the red-headed royal's first trip back home since he left the royal family in 2020.
Article continues below advertisement
Things have been tense between him and his family ever since he was honest with Oprah Winfrey about why he really uprooted his life to California.
Article continues below advertisement
"I think it's a good start and it was lovely to see but this whole argument runs so deep," an insider of the brothers' reunion. "I don't think there is any quick fix."
Article continues below advertisement
Meanwhile, Meghan stayed at home with Archie since her doctor didn't clear her to fly. While Harry was away, he made sure to check in with her "every day," a source said, adding that the dad-of-one was worried about leaving his wife on her own since "she's so far along in her pregnancy."
Harry — who came back to the U.S. earlier this week on an American Airlines flight — has even been stepping up lately, as Meghan is in her third trimester. "Harry is helping out around the house," an insider divulged. "He's always such a supportive partner, but when Meghan is pregnant, Harry takes on the brunt of physical responsibilities, cooking for her and making her comfortable."