A Family Affair! King Felipe VI Of Spain & Wife Queen Letizia Bring Their 2 Daughters To An Event — Photos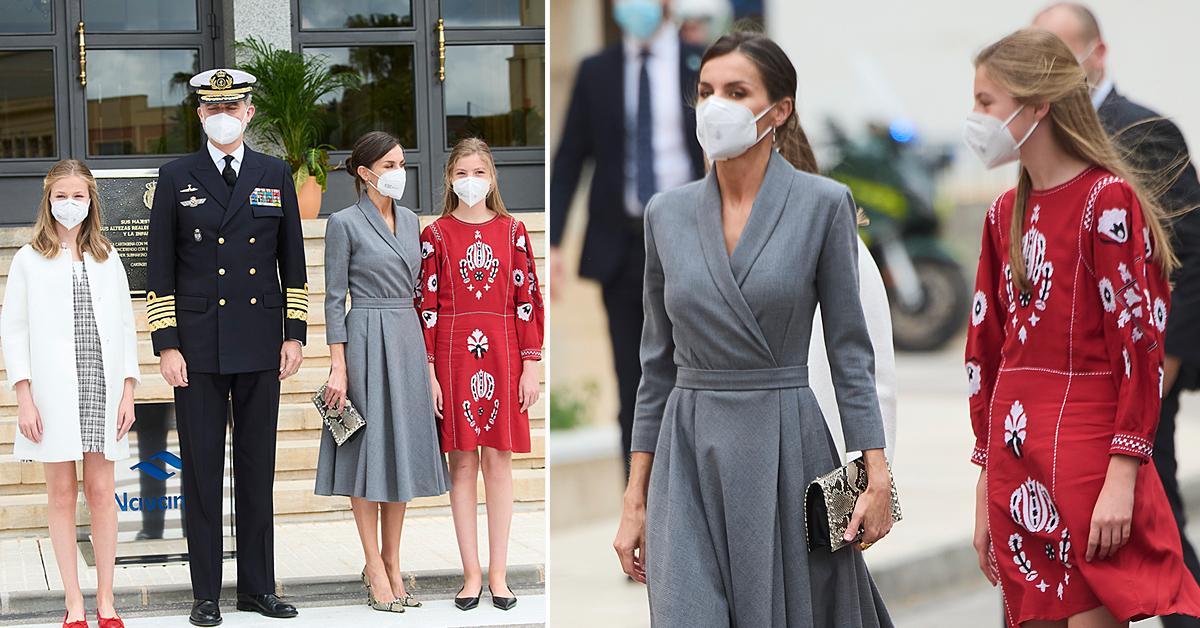 King Felipe VI of Spain and his wife, Queen Letizia, brought their two daughters, Princess Leonor, 15, and Infanta Sofia, 13, to an event on Thursday, April 22.
The foursome was photographed visiting the launching ceremony of Submarine S-81 Isaac Peral at the Navantia shipyard in Cartagena, Spain.
Article continues below advertisement
Scroll through the photos below to see the family's day out!
Article continues below advertisement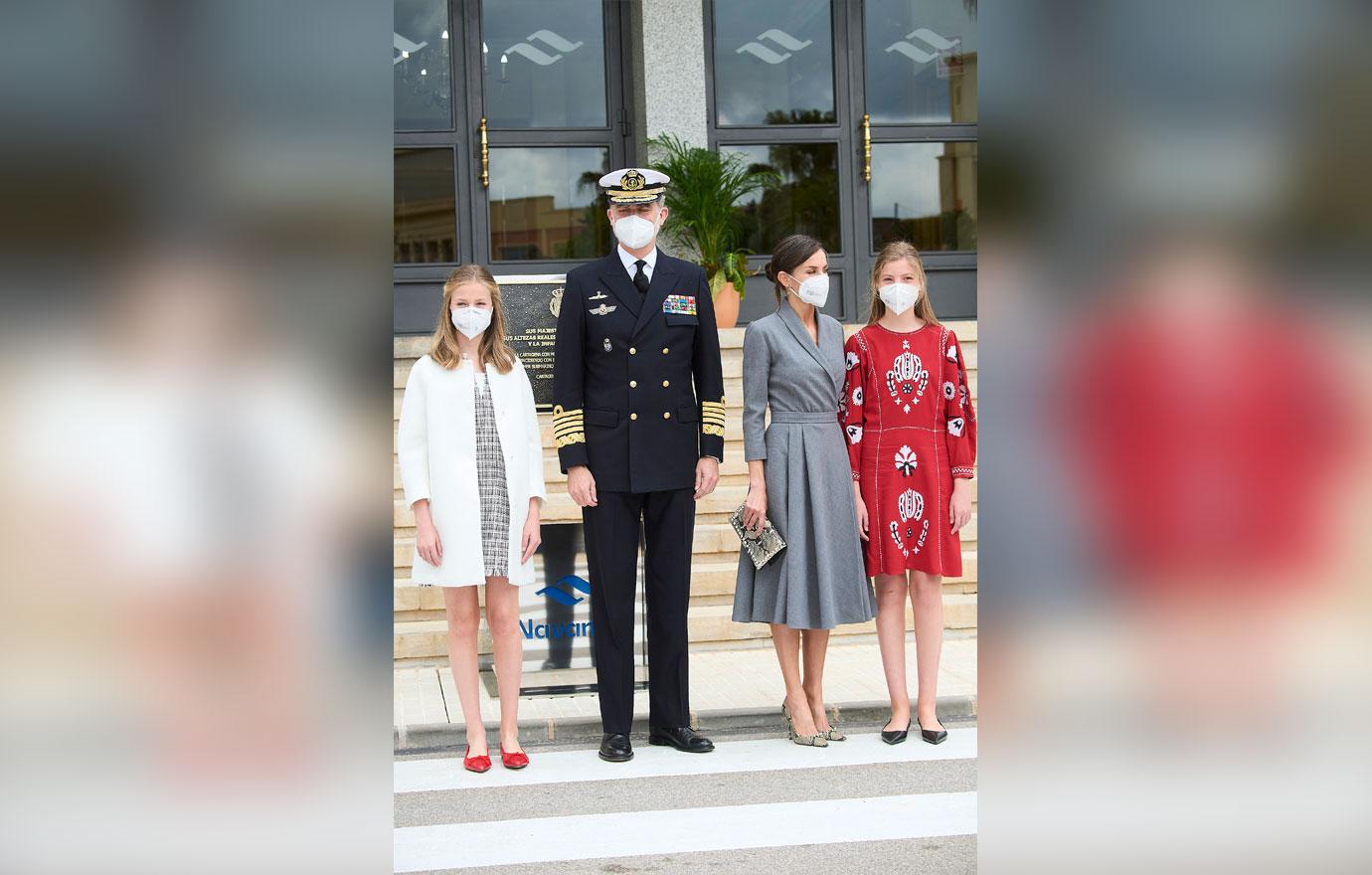 King Felipe wore his naval uniform, while his wife looked classy and elegant in a gray dress, which she accessorized with patterned heels. Princess Leonor wore a white coat with a patterned dress and red shoes, while Infanta Sofia wore a red frock with black flats.
The family of four all wore face masks as they posed for the cameras outside.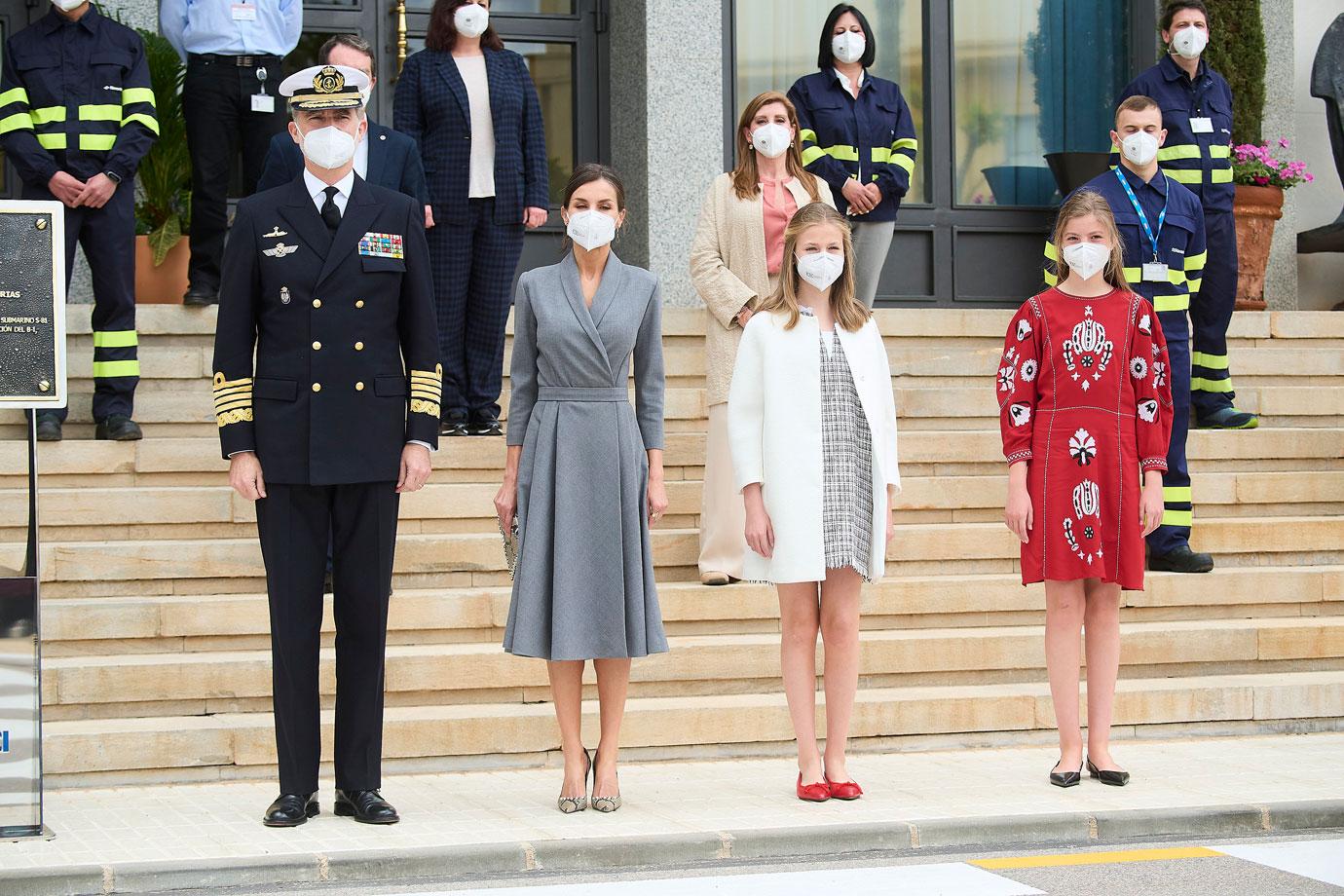 Recently, Princess Leonor attended her first solo engagement, visiting the Cervantes Institute in Madrid in honor of their 30th anniversary celebrations.
Article continues below advertisement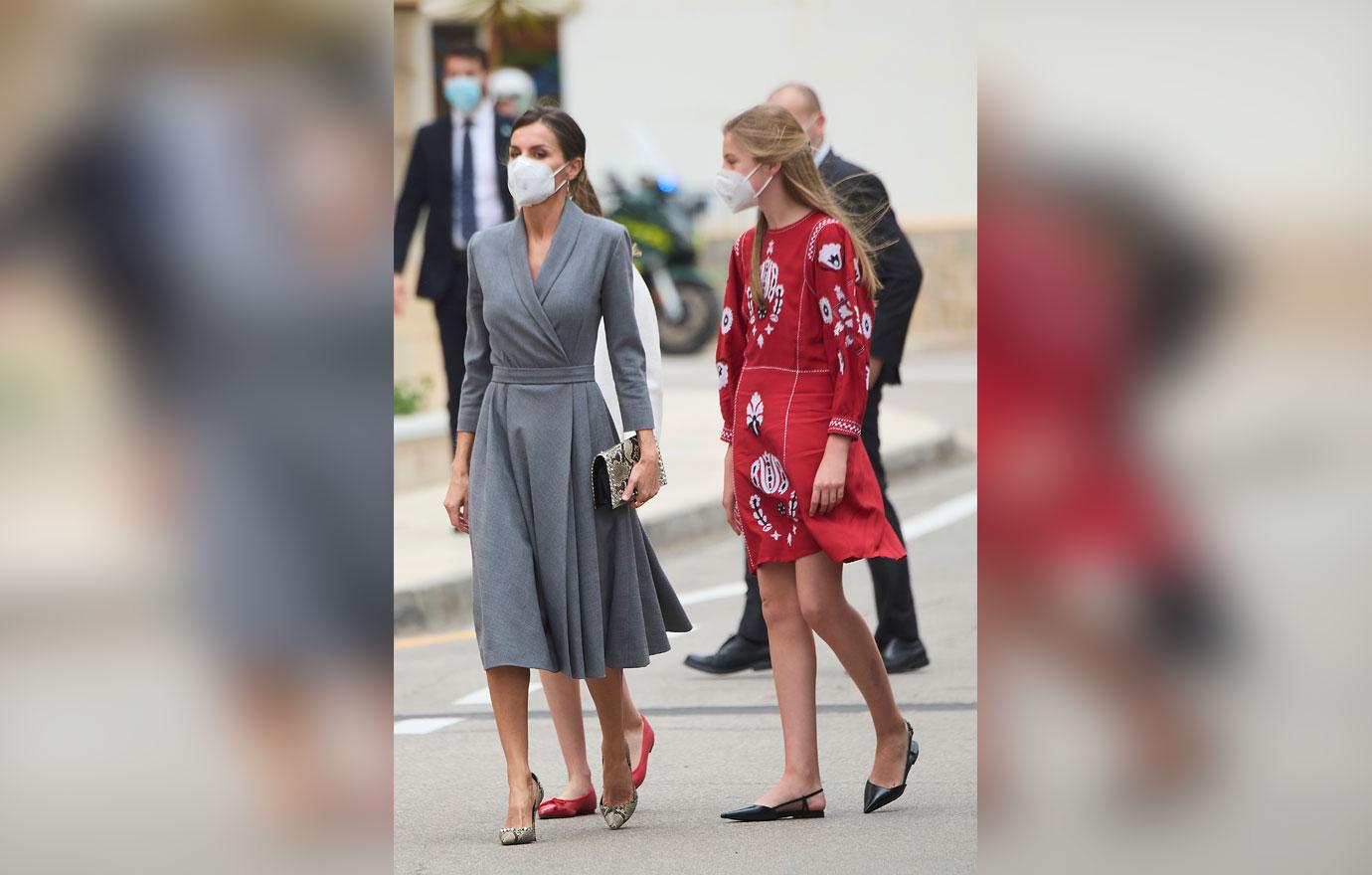 The mom-of-two's daughters stuck by her side as they walked around.
In 2018, Princess Leonor delivered her first public address, and that same year, her father bestowed the Order of the Golden Fleece, making her the youngest female in modern history to receive the award.
"This is the meaning of present and future that contains the ceremony that we are celebrating and in which, as Chief and Sovereign of the Order, I have given you the Necklace and the insignias that identify it," he said at the time.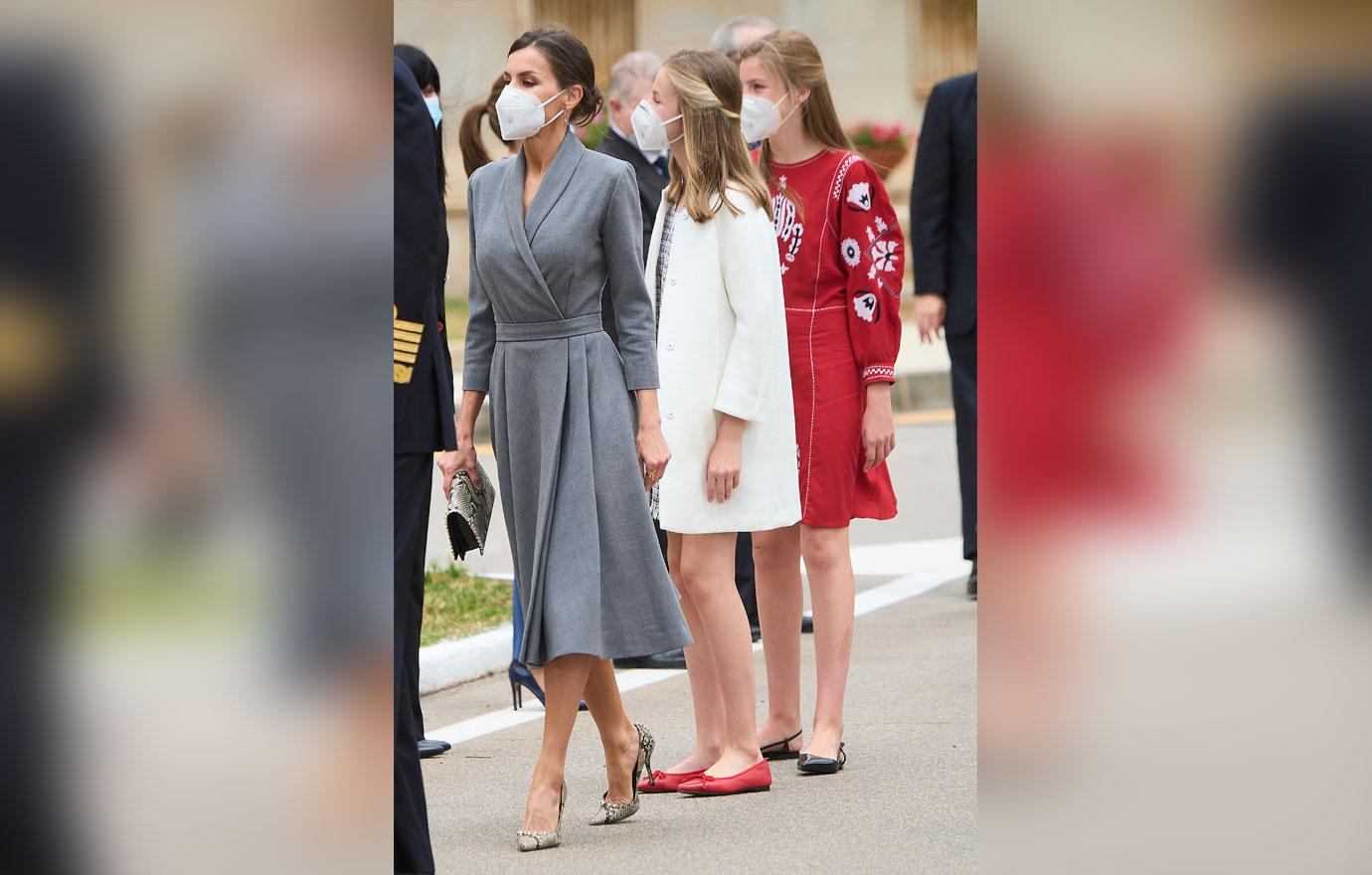 "Your family will always be by your side: especially your mother and also Sofia, who will be with you supporting you; also your grandparents; and of course I, your father, you know that I trust you fully and that I feel enormously proud to have given you this morning the Necklace of the Insigne Order of the Golden Fleece," the father-of-two continued.
Article continues below advertisement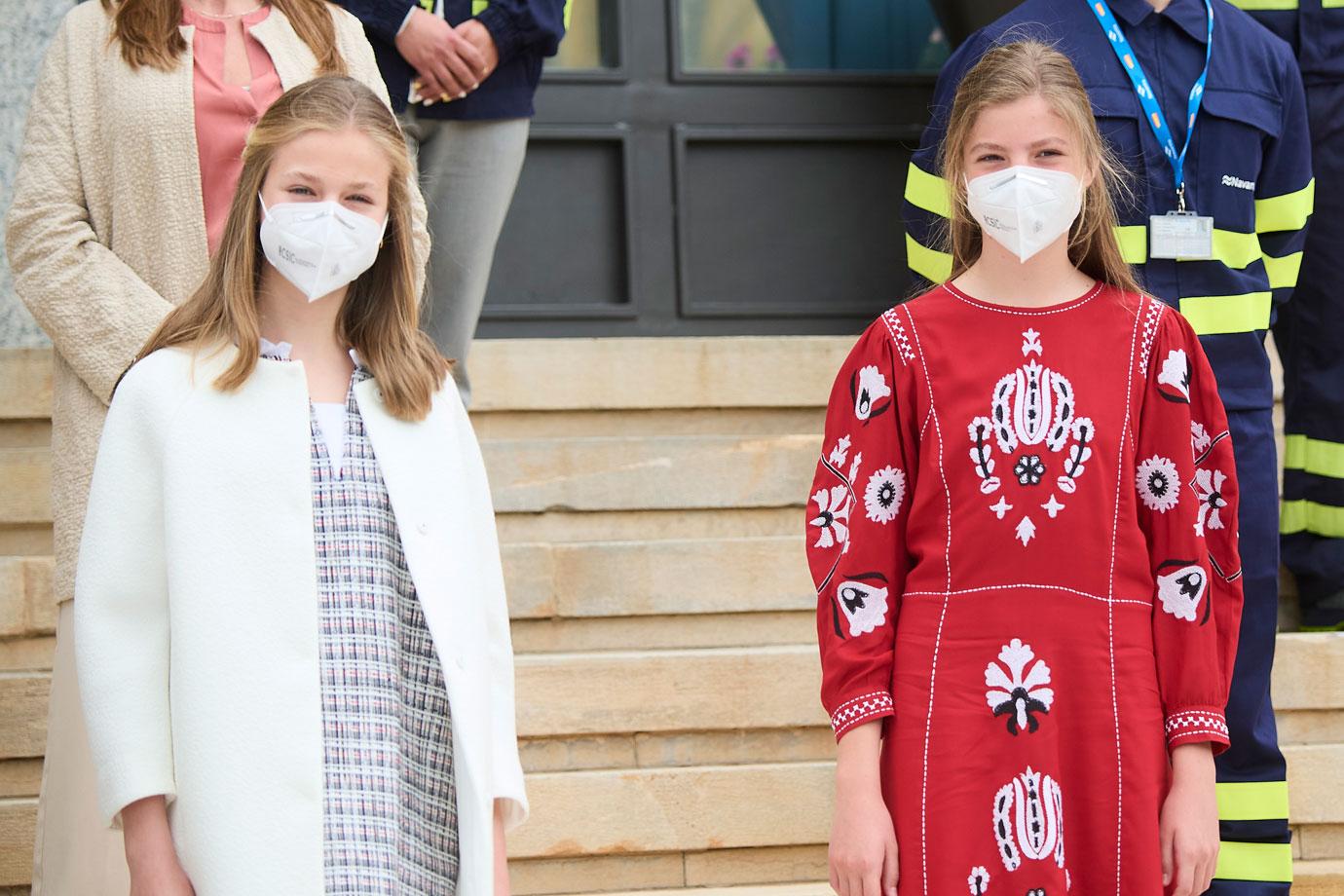 In August 2020, someone asked Princess Leonor a very important question — "What do you want to be when you grow up?"
However, the Princess — who will one day be Queen — did not reply. Instead, her mom answered, saying, "What she has to, not what she wants."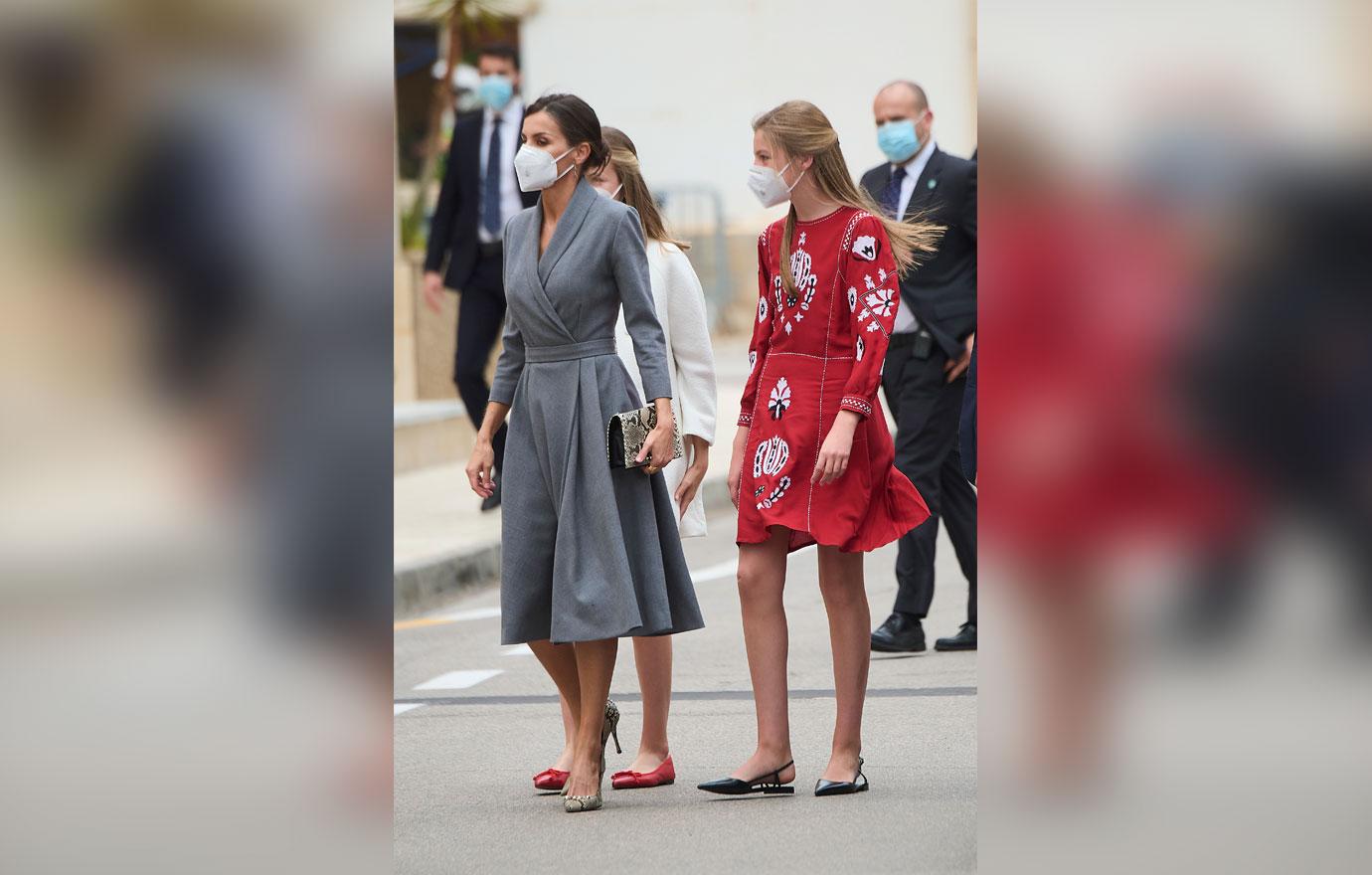 Looks like these two ladies are ready to rule!