Prince Harry Felt 'Trapped' Before He Left Royal Family, Says Prince Charles & Prince William 'Don't Get To Leave'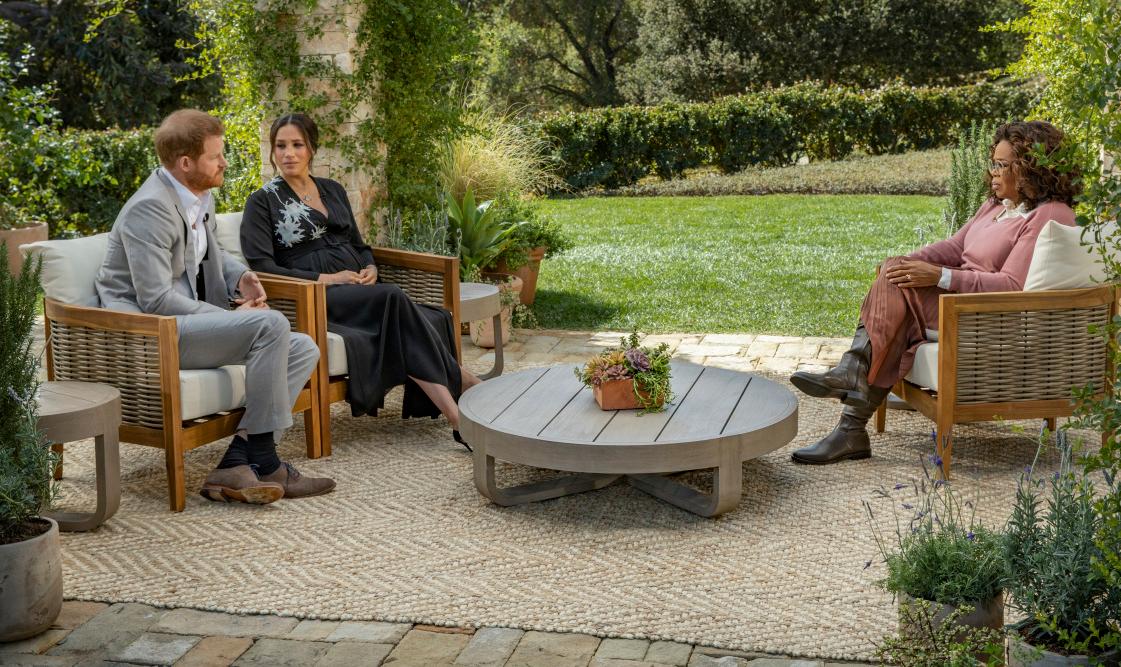 Article continues below advertisement
When Oprah Winfrey asked if he would have stayed in the U.K. if he wasn't married to Meghan Markle, he replied: "I wouldn't have been able to because I myself was trapped as well. I didn't see a way out. I was trapped, but I didn't know I was trapped. The moment I met Meg and our worlds collided in the most amazing of ways ... Trapped within the system, like the rest of my family are. My father and my brother are trapped. They don't get to leave. I have huge compassion for that."
The host said that usually Harry, 36, looks so happy when he's out and about, but he said it comes with the territory. "Enjoying the life because there were photographs of me smiling, that is part of the job, that's what is expected — no matter who you are in the family, no matter what's going on in your personal life. You've got to be on you're A game."
Article continues below advertisement
Harry believes that his mother, Princess Diana, "would feel very angry with how this has panned out and very sad, but ultimately, all she would ever want is for us to be happy."
Article continues below advertisement
However, he remains on good terms with his grandma, Queen Elizabeth II. "I have spoken more to my grandma in the past year than I have in many, many years. My grandmother and I have a really good relationship and understanding. I have a deep respect for her," he noted.
Earlier in the interview, Harry said his father, Prince Charles, was "not taking his calls." Now, it seems like they are trying to mend their relationship.
"There's a lot to work through there. I feel really let down because he's been through something similar, he knows what pain feels like, and Archie is his grandson, but at the same time, I of course, will always love him, but there's a lot of hurt that happened, and I will continue to make it one of my priorities to try and heal that relationship," he shared. "But they only know what they know. I have tried to educate them from the process I have been educated."