'You're Free To Go Home': News Anchor Sean Hannity Slams Prince Harry For Calling The First Amendment 'Bonkers'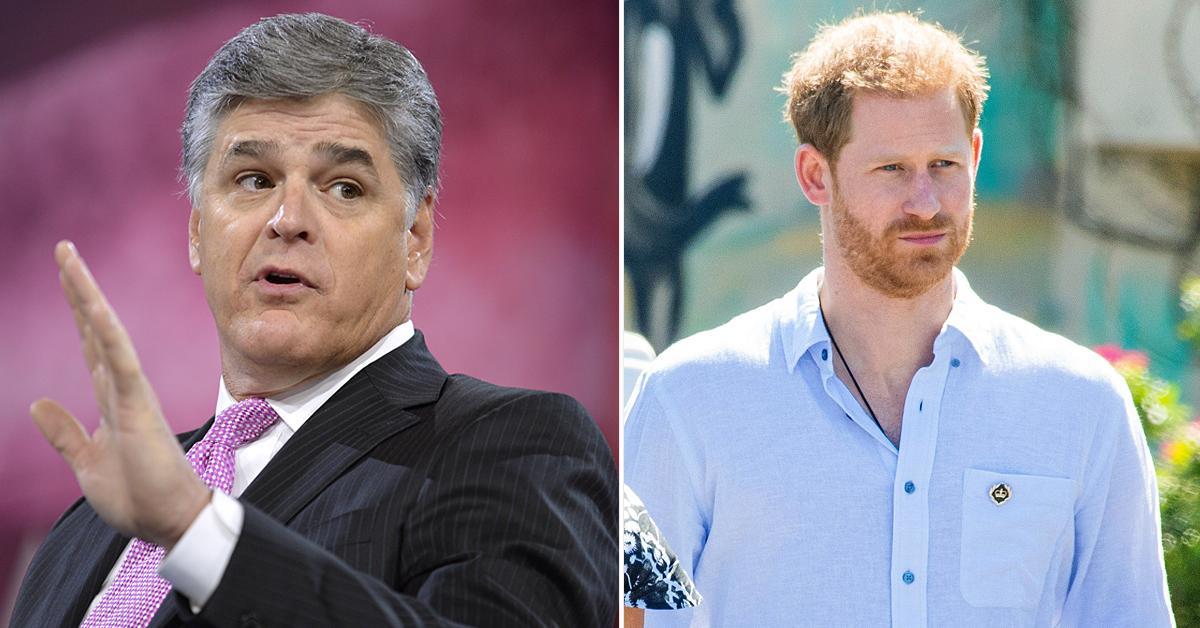 While plenty of people in the U.K. are upset with Prince Harry for his words against the royal family, he's now making enemies with Americans.
While on Dax Shepard's podcast, the Duke of Sussex commented on the First Amendment, calling it "bonkers."
Article continues below advertisement
"You can find a loophole in anything. You can capitalize or exploit what's not said rather than uphold what is said," he noted. "I believe we live in an age now where you've got certain elements of the media redefining to us what privacy means."

Unsurprisingly, he receive plenty of backlash for his words.
Article continues below advertisement
"I have a special message tonight for England's royal pain in the a**, Prince Harry, who thinks America's First Amendment is, quote, 'bonkers,'" Hannity stated. "He needs an education — we'll give it to him."
Article continues below advertisement
"Harry, we really don't need you coming from England to give us lectures on the First Amendment," Hannity declared. "And if you can't understand the importance of free expression and the importance of constitutional principles that allow for a free exchange of ideas and opinions that make America the greatest country on earth then maybe it's time for you to move to a place more compatible with your restrictive ideas."
By the end of his rant, the anchor changed his tune a bit, offering up some sympathy.

"In a way I kind of feel sorry for you," Hannity admitted. "Because you seem torn between your new bride and your family back in England."