Meghan Markle Wore Designer Dress & Princess Diana's $25,000 Gold Watch For VAX Live Appearance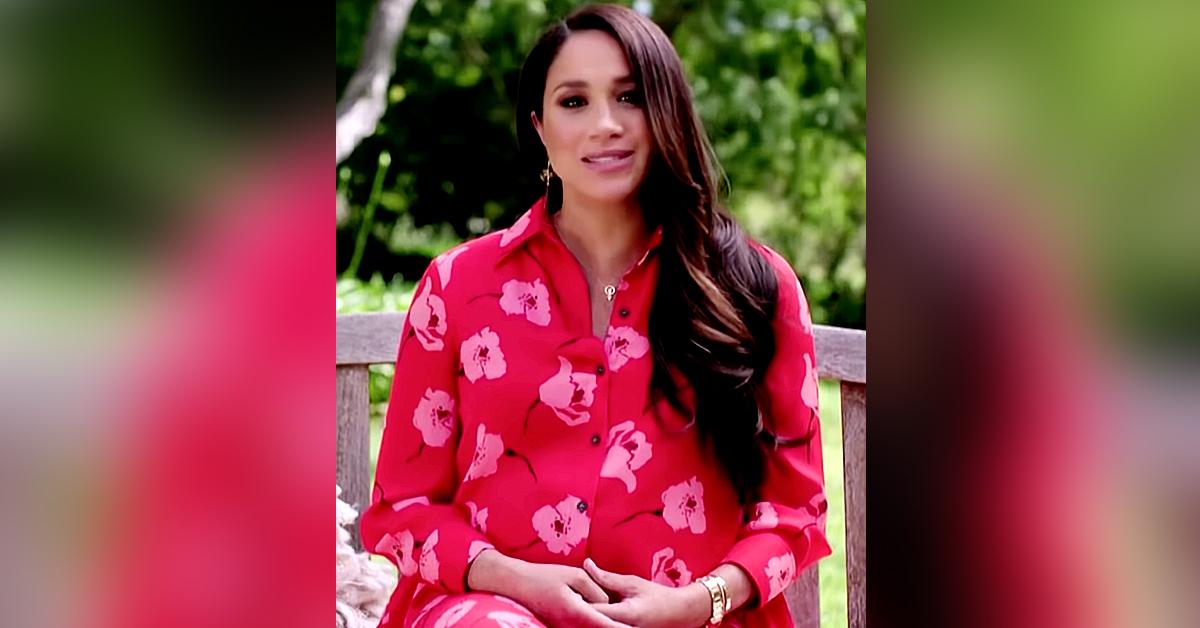 Though Meghan Markle didn't attend Global Citizen's VAX Live: The Concert to Reunite the World in person like husband Prince Harry, she did make a virtual appearance — and eagle-eyed fans noticed that aside from her designer duds, she wore a watch that once belonged to Princess Diana.
Article continues below advertisement
Article continues below advertisement
During her televised appearance for the COVID-19 relief event, Meghan also donned a Carolina Herrera dress, Cartier bracelet and an Awe Inspired necklace that featured the female Venus symbol.
While dressed tot the nines, the star made a passionate speech.
Article continues below advertisement
"My husband and I are thrilled to soon be welcoming a daughter," she gushed. "It's a feeling of joy we share with millions of other families around the world. When we think of her, we think of all the young women and girls around the globe who must be given the ability and the support to lead us forward."
Article continues below advertisement
"Their future leadership depends on the decisions we make and the actions we take now to set them up, and set all of us up, for a successful, equitable, compassionate tomorrow. We want to make sure that as we recover, we recover stronger," the actress concluded. "That as we rebuild, we rebuild together. Thank you."
Meghan and Harry acted as cochairs for the concert, which featured performances by Jennifer Lopez, Eddie Vedder and more. Global Citizen reported that the event raised $300 million.