'So Shocking & Disrespectful': Palace Aides Reportedly Want Meghan Markle & Prince Harry To Give Up Royal Titles Following Explosive Podcast Interview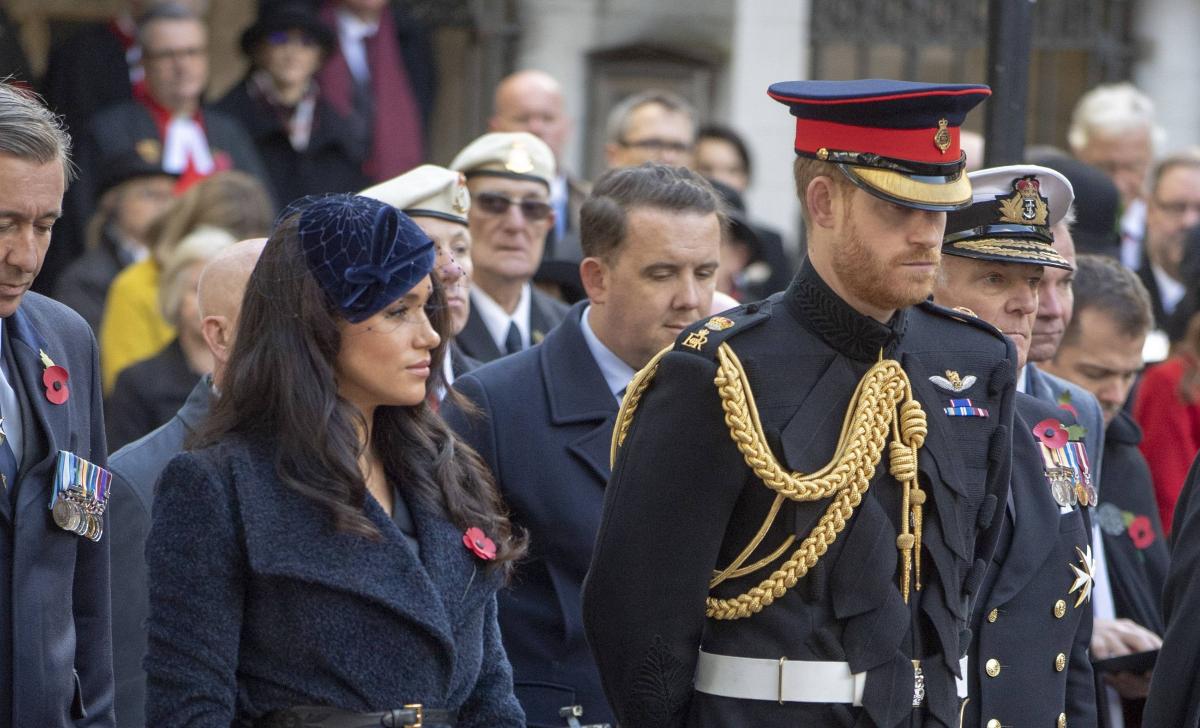 Just a few days after Prince Harry criticized Prince Charles' parenting skills and spoke out about wanting to leave the royal family at a young age, palace aides reportedly want Harry and his wife, Meghan Markle, to no longer have royal titles anymore.
Article continues below advertisement
"People are appalled that he could do this to the Queen when the Duke of Edinburgh is barely in his grave," one aide told the Daily Mail, adding that the palace feels "a growing sense of bewilderment and betrayal. To drag his grandfather into this is so shocking and disrespectful."
"The Duke of Sussex has now spent a significant amount of time emphasizing that he's no different to anyone else and attacking the institution which he says has caused him so much pain. There is a growing feeling that if you dislike the institution that much, you shouldn't have the titles," they added.
Article continues below advertisement
"They should put the titles into abeyance, so they still exist, but are not used, like they agreed to do with their HRHs," another source fumed. "They should just become Harry and Meghan. And if they refuse to do that, they have to explain why not."
Article continues below advertisement
"He's treated me the way that he was treated," he shared. "There's a lot of genetic pain and suffering that gets passed on anyway. Isn't life about breaking the cycle? There's no blame. But certainly when it comes to parenting, if I have experienced some kind of pain or suffering because of the pain or suffering that, perhaps, my father or my parents had suffered, I'm going to make sure I break that cycle so I don't pass it on."
Article continues below advertisement
"I've seen behind the curtain," he explained. 'I've seen the business model. I know how this operation runs … I don't want to be part of this."
Article continues below advertisement
"Harry's the victim again on Dax Shepard's podcast," Angela Levin, author of Harry: A Biography of a Prince, harshly tweeted. "Reveals he and Meg pretended not to know each other in a supermarket and that although he was born into privilege now believes 'you may start in one place but you can change in time.' So his 16-bathroom home isn't privilege."