Exclusive: Princess Diana's Engagement Ring 'Drove' Prince Harry & Prince William Apart, Insider Reveals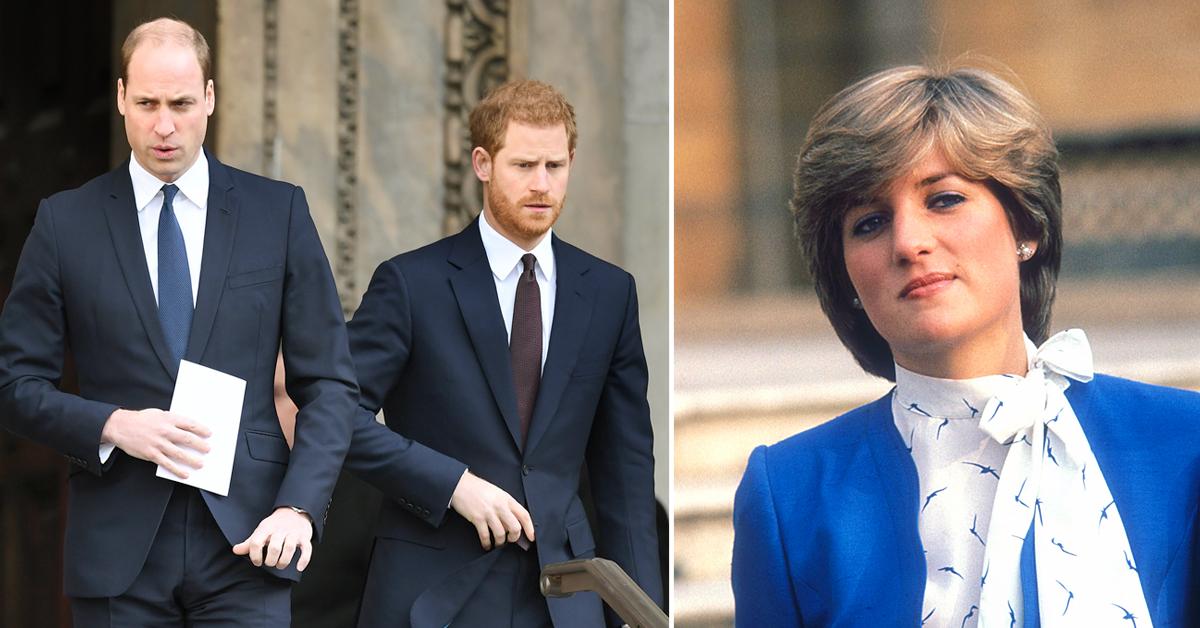 After all the speculation about what really broke up the once close relationship between Prince William and Prince Harry, insiders tell The Royal Observer that the final straw was their mother Princess Diana's engagement ring.
Article continues below advertisement
"Meghan has been wearing Princess Diana's gold Cartier tank watch but what she really wanted was Princess Diana's 12-carat sapphire engagement ring," an insider reveals. "After Diana's death, William and Harry were taken to their mother's apartment in Kensington Palace to pick out which of her personal belongings they each wanted before moving into Clarence house with their dad, Prince Charles. William went first and chose his mother's gold Cartier Tank watch; Harry followed and selected his mother's engagement ring. Flash forward 13 years later when William convinced Harry to swap the ring for the watch, so he could propose to Kate with Diana's sapphire."
Article continues below advertisement
"The truth is the ring is what drove the brothers apart. Harry wanted it back after he fell head over heels in love with Meghan, but William said no," adds the source. "William argued that it is only right that one day the ring worn by Princess Diana would sit on the finger of the lady that sits on the throne of England. Harry didn't agree."
While speaking with Oprah Winfrey in an interview that aired on March 7, Meghan wore Princess Diana's bracelet —the same bracelet that the red-headed royal removed stones from to make his future wife's engagement ring.
"They wanted to wear the bracelet to have (Harry's) mother there with them during the interview," Meghan's spokesperson said.
Article continues below advertisement
Article continues below advertisement
Since the interview aired, Harry has spoken to his family — but it seems like things will not be fixed overnight.
"Well I'm not trying to break news, but I did actually call them to see how they were feeling, and it's true, Harry has talked to his brother and he has talked to his father too," Gayle King said on CBS This Morning. "The word I was given was that those conversations were not productive. But they are glad that they have at least started a conversation."