'It's Nothing To Do With Race': Meghan Markle & Prince Harry's Son Archie Would Have A Title If He Was In 'Direct Line Of Succession To The Throne'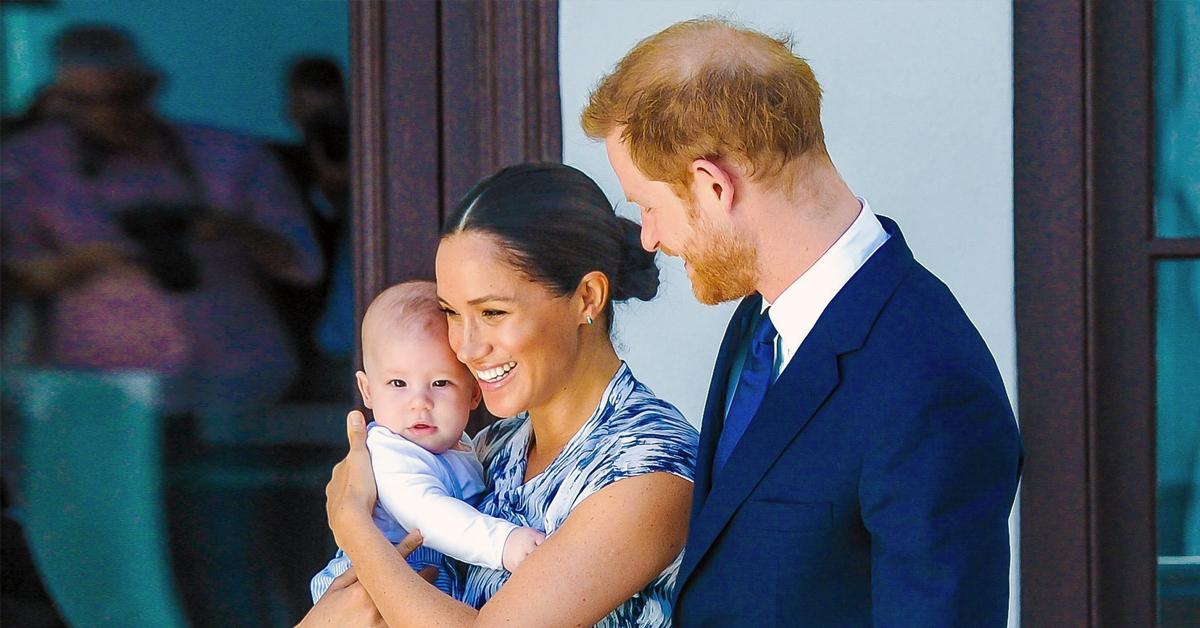 It's not unusual for Meghan Markle and Prince Harry's son, Archie, not to have a royal title, a source revealed.
"The palace says it's nothing to do with race," an insider told Us Weekly. "Under royal protocol established by King George V, only those in the direct line of succession to the throne get the titles [of] prince or princess."
Article continues below advertisement
Though Archie, 22 months, didn't receive a title when he was born in May 2019, if the two stuck around and didn't leave the royal family, he "would've been given a title when Prince Charles became king," the insider explained.
Article continues below advertisement
During the couple's tell-all interview with Oprah Winfrey, which aired on March 7, they claimed that their son wasn't given a title because some members of the royal family were "concerned" over his skin color. "They didn't want him to be a prince or a princess, which would be different from protocol," she said.
Later on, they were adamant that Archie needed security, even if he didn't have a royal title. "It was really hard. … This went on for the last few months of our pregnancy where I'm going, 'Hold on a second. How does that work? … If he's not gonna be a prince, he needs to be safe,'" Meghan shared.
When the pair learned they weren't going to have security for their tot, they received "no explanation" as to why. "I heard a lot of it through Harry and other parts through conversations with family members," she said. "It was a decision they felt was appropriate."
Article continues below advertisement
"All around this same time, we had in tandem the conversation of he won't be given security, he's not going to be given a title, and also concerns and conversations about how dark his skin might be when he's born," she added. "That was relayed to me from Harry, those were conversations that family had with him. And I think it was really hard to be able to see those as compartmentalized conversations."
Article continues below advertisement
When Winfrey asked Harry who was in on the race conversations, he wouldn't name names. The next day, Winfrey confirmed Queen Elizabeth II and Prince Philip did not make those comments.
A few days after the bombshell chat aired, Buckingham Palace responded to the allegations. "The whole family is saddened to learn the full extent of how challenging the last few years have been for Harry and Meghan. The issues raised, particularly that of race, are concerning," the statement, which was released on March 9, read. "While some recollections may vary, they are taken very seriously and will be addressed by the family privately. Harry, Meghan and Archie will always be much loved family members."
Meanwhile, Prince William and Kate Middleton's three kids, Prince George, 7, Princess Charlotte, 5, and Prince Louis, 2, all have titles since they are directly in line to the throne.